[ESP/ENG] Evolución en insectos/ Evolution in insects.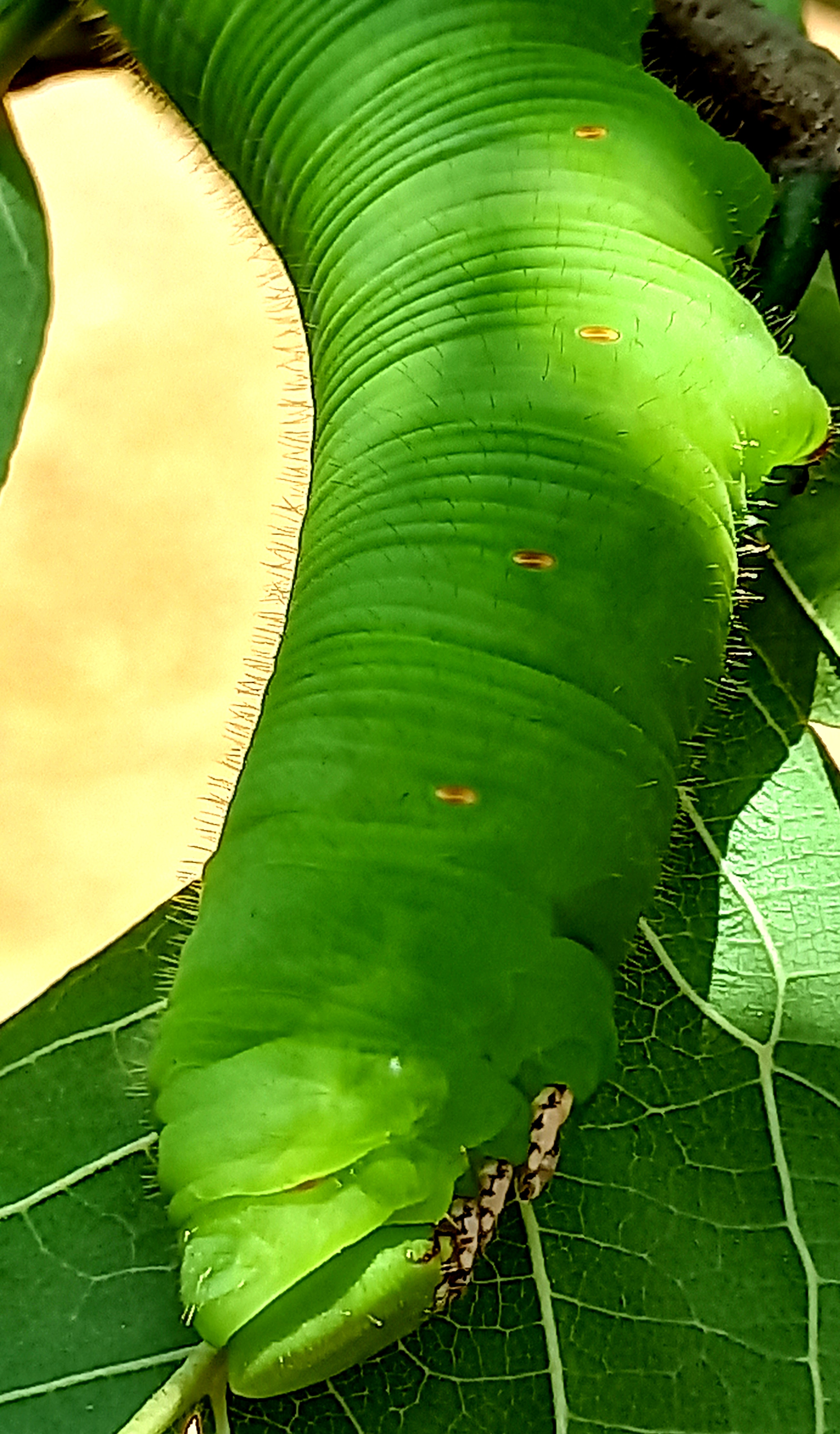 Hola queridos amigos, bendecido dia, hoy les estare hablando de como deben evolucionar los insectos y en especial este gusano, todo se debe a la supervivencia y cada uno debe mejorar sus cualidades.
Me gusta su color y como posee esas pequeñas puas en su piel, no lo debemos tocar porque no sabemos que reccion nos pueda provocar.
Ellos suelen comer muchas hojas y flores para llegar a ese gran tamaño, y al picar a otro insecto pueden lesionarlos facilmente.
Hello dear friends, blessed day, today I will be talking about how insects should evolve and especially this worm, everything is due to survival and each one must improve their qualities.
I like its color and how it has those little spikes on its skin, we should not touch it because we do not know what reccion can cause us.
They tend to eat a lot of leaves and flowers to get to that large size, and biting another insect can easily injure them.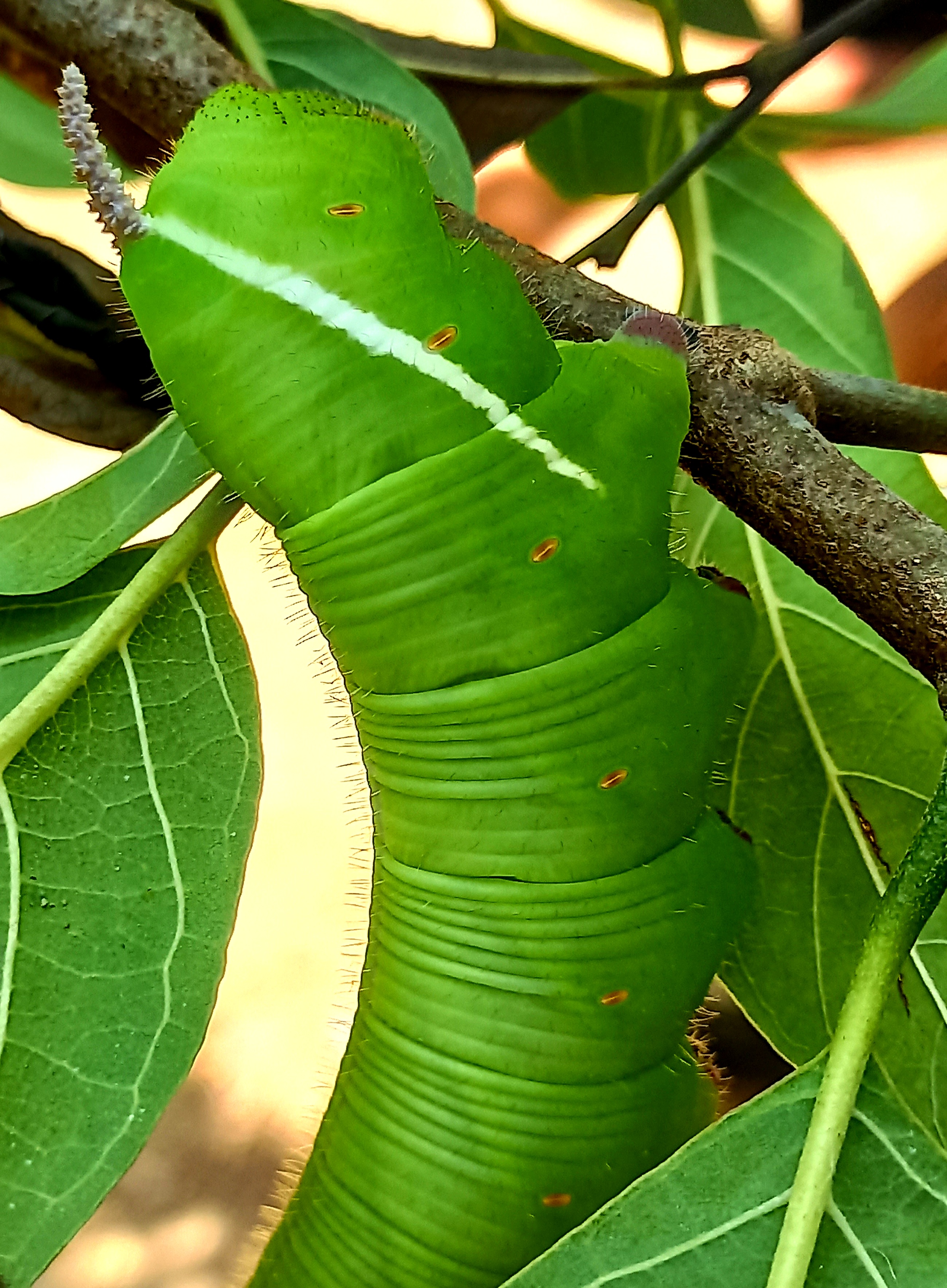 Se pasean de forma lenta en cada rama, pero con mucha cautela ya que los depredadores cada dia tienen mas hambre.
Las hormigas negras son de sus rivales y ellas trabajan juntas para atacar, pero el cuerpo de la oruga es resistente y aguanta las picaduras.
They walk slowly on each branch, but very cautiously as the predators are getting hungrier every day.
Black ants are their rivals and they work together to attack, but the body of the caterpillar is tough and withstands stings.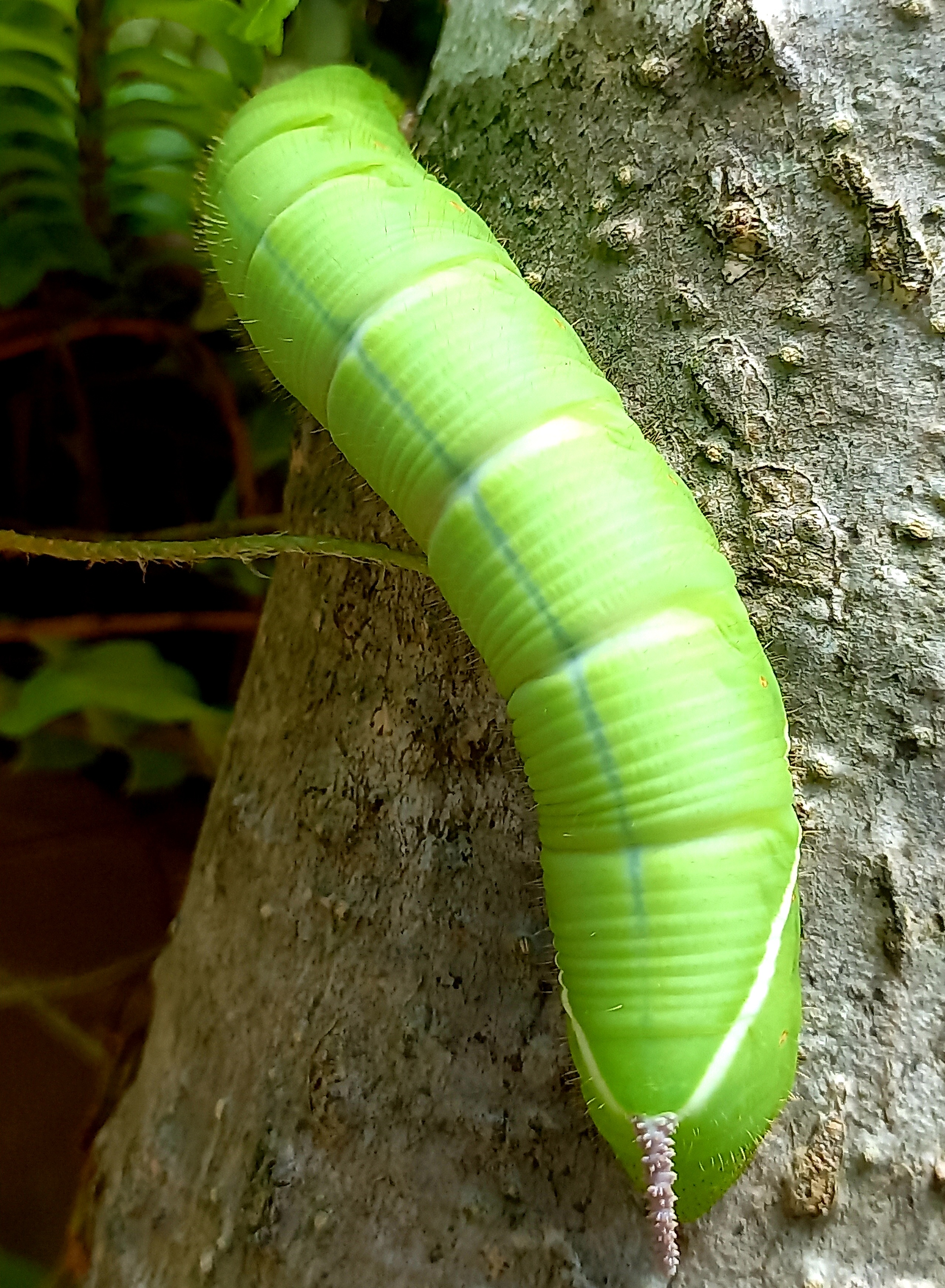 Una ves llegan al tamaño ideal, construyen un capullo para convertirse en mariposa, pero es un proceso largo, igual valdra la pena.
Ellos empiezan como gusanos y dañan todas las plantas a su alrededor, pero despues lo recompensan siendo mariposas y asi polinizar las flores que lo necesitan bastante.
Autor: @merlyned
Telefono: Blu studio.
Espero que el post, les sea de su agrado, saludos.
Once they reach the ideal size, they build a cocoon to become a butterfly, but it is a long process, it will still be worth it.
They start out as worms and damage all the plants around them, but later they reward it by being butterflies and thus pollinate the flowers that need it badly.
Author: @merlyned
Phone: Blu studio.
I hope the post is to your liking, greetings.
---
---