Albert Einstein's Medical Journey of Abdominal Aortic Aneurysm
I am sure you must have heard of the name Albert Einstein, and no doubt his name is reverend amongst physicists. Regarded as a genius, he is known for his groundbreaking contribution to science especially the world of theoretical physics but then, he was human I guess because in the 1930s and 1940s, Einstein had serious abdominal pain.
This abdominal pain plague was severe that it got him to go see his friend Dr. Rudolph Nissen (1896 -1981) the pioneering surgeon behind Nissen Fundoplication in 1955, a surgery used to treat severe cases of GERD, a condition in which stomach acid flows back (reflux) into the esophagus, causing heartburn, inflammation, and damage to the esophagus lining.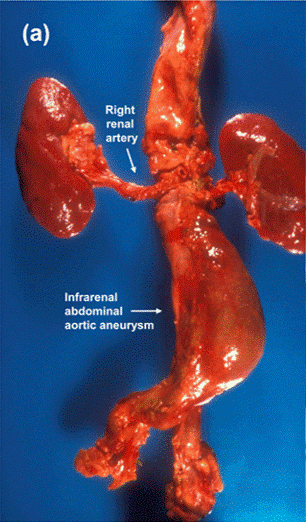 commons.wikimedia.org
Einstein's health was far from perfect throughout his life. Before publishing his seminal work on the "Theory of Relativity" at the age of 38, he experienced significant weight loss and jaundice. These symptoms led to a diagnosis of Liver Cirrhosis, typically associated with excessive alcohol consumption. However, in Einstein's case, it was attributed to infectious hepatitis, an infection of the liver. His health challenges did not end there. At the age of 49, Einstein suffered a collapse and was diagnosed with inflammation of the heart, necessitating four months of bed rest.
So back to the abdominal pain. When he was observed by Dr.Rudolph Nissen, a large pulsating mast was noticed in the middle of his abdomen and this led Nissen to suggest surgery. This surgery was a laparotomy which suggested the cutting of Einstein's middle abdomen to find out what was wrong. When the abdomen was opened, there was an abdominal aortic aneurysm.
The abdominal aorta, the body's largest blood vessel, runs from the heart through the middle of the abdomen. An aneurysm occurs when the aorta swells due to blood either flowing in the wrong direction through the vessel wall or a blockage causing an increase in size. When the vessel reaches a critical point, it can rupture, leading to a life-threatening condition known as an aortic rupture.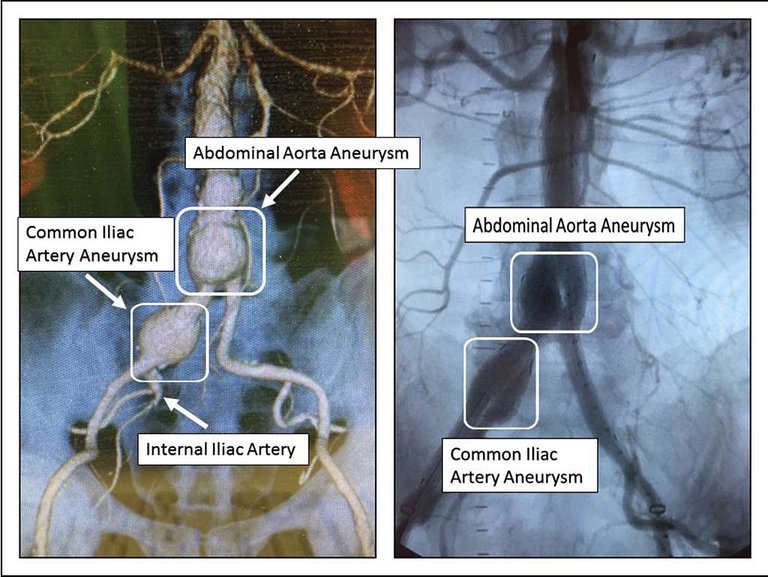 .getarchive.net
Aortic rupture is a medical emergency that can kill the patient if not quickly attended to but during Einstein's time, certain medical knowledge on aneurysm wasn't known, so Nissen just used Cellophane or Cling film to wrap the aorta, so as to prevent or delay its rupturing and heal it. This technique triggered a foreign body reaction, with immune cells attacking the cling film as if it were an invader. In the process, they also targeted the aneurysm, leading to the formation of scar tissue and fibrosis, strengthening the vessel.
In recent times, in other to diagnose aneurysm, scans such as Ultrasound, CT scans, and MRI scans can be done. Also people without serious medical problems with an aneurysm more than 5 centimeter would be referred for surgery. Some years back, the operation of choice was to cut out the affected part and reset the aorta, but it has been replaced by Prosthetic grafts. In recent times, there have been less invasive options such as endovascular grafts which are inserted by the femoral artery in the groins within the aneurysm. Early detection of aneurysm is very important when treating the condition, and it saves lives a lot.
Eisntein still had other medical issues such as his diagnosis of Chronic Cholecystitis which is an inflammation of the gall bladder. It is important to know that Einstein smoked a lot and smoking is a major risk factor for aneurysm as 80% of people who develop aortic aneurysms are smokers. Albert Einstein's life was marked not only by his extraordinary contributions to science but also by his personal health battles, which serve as a reminder of the frailty of the human condition, even for brilliant minds like his.
---
---
Reference
https://pubmed.ncbi.nlm.nih.gov/7935078/
https://jamesclear.com/albert-einstein-desk
https://www.medscape.com/viewarticle/436253
https://columbiasurgery.org
https://www.researchgate.net/publication/235731662
https://www.jstor.org/stable/532017
https://www.researchgate.net/publication/20973431
https://www.mdedge.com/content/einsteins-aneurysm-cellophane-and-rudolph-nissen
---
---