Pernicious Anemia; the Vitamin B12 Deficiency disease
Let's discuss Pernicious Anemia very quickly today. It is an autoimmune condition that causes a reduction in the ability to absorb cobalamin (Vitamin 12). In other words, it is an auto-immune disease that leads to a vitamin B12 deficiency leading to macrocytic anemia and megaloblastic anemia.
Pernicious Anemia is common in people between the age of 40 and 70 years old but it can also occur in infants less than the age of 2 years known as Congenital pernicious anemia and it has a higher prevalence in families who have had a previous history or affected individuals who have a genetic predisposition such as human leukocyte antigen serotype A3, A2 and B7. People who also have type A blood group also have a high prevalence. Pernicious Anemia may occur along with other autoimmune conditions such as vitiligo, diabetes mellitus type 1, and autoimmune thyroid disease. It is found to be the disease in 25% of patients with autoimmune gastric conditions.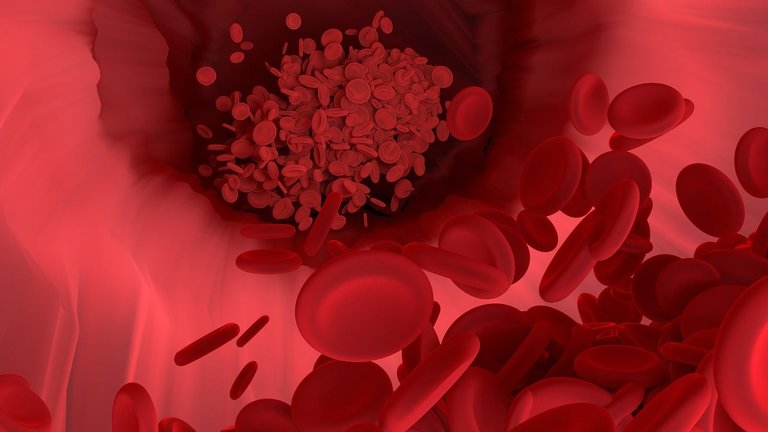 https://pixabay.com/
Before we continue with Pernicious anemia, let's discuss foods that are rich in Vitamin B12. Foods such as Eggs, Beef, Fish (Tuna, Trout, and Sardines), animal liver, Cheese, Milk, and CLams. When we eat food with Vitamin B12, the vitamin is mixed with haptocorrin (HC) which is in the saliva. When they get to the stomach, the parietal cells will produce HCl and Intrinsic factor (IF). The intrinsic factor is combined with vitamin B12 and then travels through the small intestine, then to the terminal ileum where Vitamin B12 is absorbed. Causes of Pernicious anemia are gastric surgery, ileal diseases and resection, food-cobalamin malabsorption, excessive estrogen contraceptive pills, hemolytic anemia, and thrombotic thrombocytopenic purpura
The intrinsic factor allows for the absorption of vitamin B12 but with Pernicious Anemia, the parietal cells are affected as autoantibodies that are produced to target the parietal cells destroying it and this causes the lack of intrinsic factor thereby preventing the absorption of vitamin B12. We know that vitamin B12 is responsible for the production of Red Blood Cells and in the functioning of the Central Nervous System. Vitamin B12 is also required in the functioning of homocysteine methyl transferase (HMT) which converts Homocysteine to methionine which is used to activate the Methyl Cycle. It is also required for the function of methylmalonyl CoA mutase enzyme which converts methylmalonyl CoA to succinyl CoA. methylmalonyl CoA can also release a toxic byproduct known as Methylmalonic acid which can lead to Axonal neuropathy. The body doesn't produce its own vitamin B12, so we need to obtain the nutrient from the food we eat in our diet.
Pernicious Anemia would lead to Macrocystic and Megaloblastic anemia as vitamin B12 is important for DNA synthesis and is responsible for the production of white blood cells and immature red blood cells, and the lack of vitamin B12 would lead to large red blood cells and problem synthesizing DNA. The signs and symptoms include Pallor, Dyspnea, Presyncope, Syncope, and fatigue which is associated with anemia. Patients suffering from vitamin B12 deficiency would include reversible psychological issues such as cognitive impairment and depression, and neurological issues such as symmetric paresthesias which include numbness and tingling, imbalance, glossitis, dyspepsia, diarrhea, anorexia, and weight loss. The disease is a progressive one that can take between 2 and 5 years to show full symptoms.
Diagnosis of Pernicious Anemia can be done using Blood work such as peripheral blood smear, CBC, and Iron Studies, identifying low Hgb, indirect bilirubin, LDH increase, folate levels, and cobalamin less than 150pg/mL. Checking for homocysteine level, anti-IF antibodies, and anti-parietal Cell antibodies, evaluation of gastric secretion, Bone marrow biopsy. Treatment is lifelong vitamin B12 IM injections which could be hydroxocobalamin or cyanocobalamin. Cyanocobalamin can also be given orally in high doses. Since the body doesn't produce vitamin B12, and it cannot be absorbed, then the treatment is lifelong and patients will feel relieve after 24 hours of beginning treatment, and anemia would be treated in about 1 week after the commencement of treatment.
---
---
Reference
---
---