How I Trim The Twelve Agave Plants In My Andalusian Garden....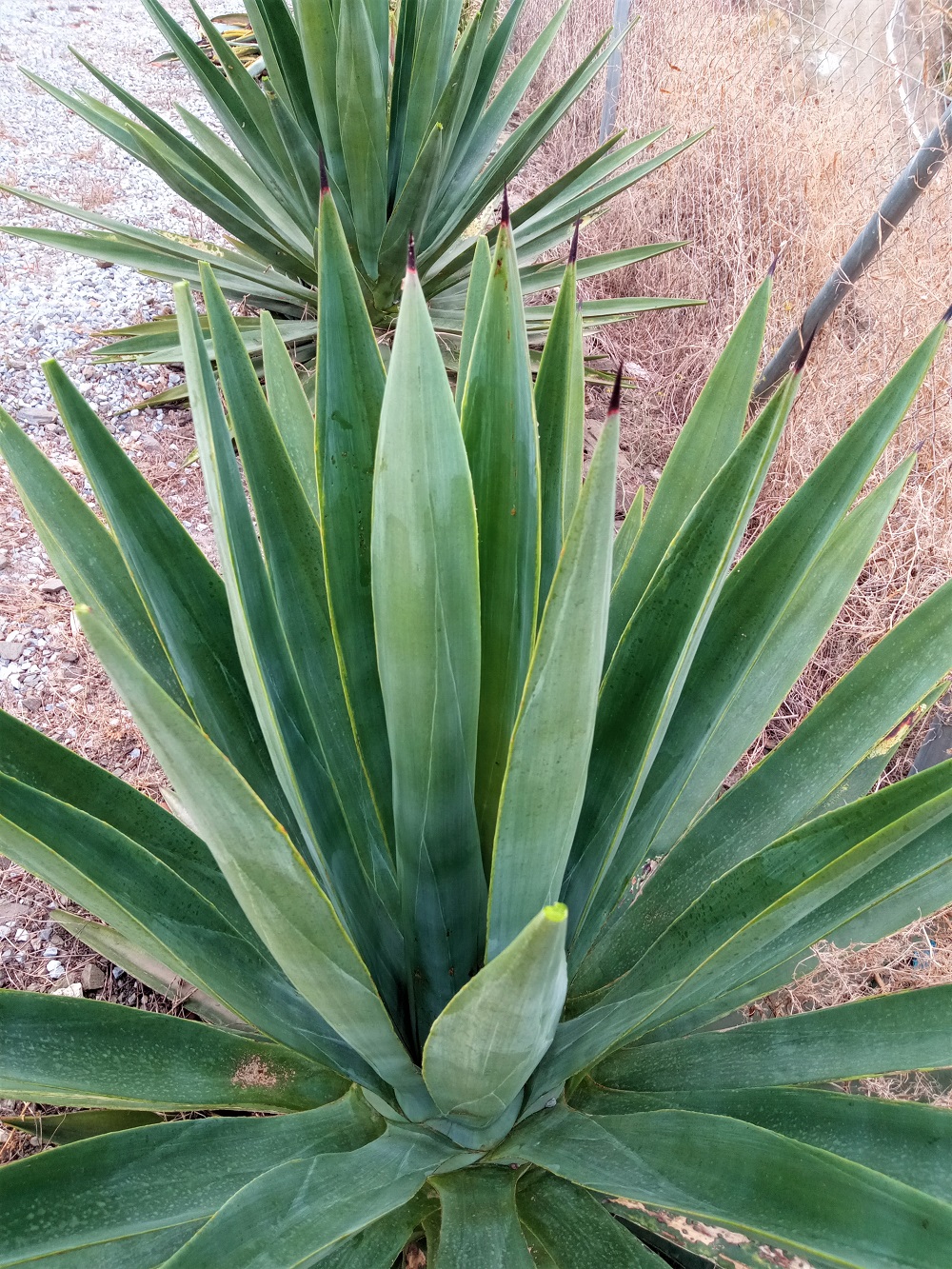 We live up on the mountain and haven't been here in Andalusia for twenty-two months due to the pandemic. I am so glad that we got out on time before the corona infections rose again in Austria. There will be a lockdown starting this Monday, the 22nd.
Back home in Vienna, I doubted it whether my Andalusian cacti and succulent garden survived. Because in the 22 months of my absence, all the plants did not get any water. The Spanish friend who took care of the weeds in the yard was not able to do any watering because we always switch the main fuse every time we leave Spain. The water is run by an electric pump and if there is no electricity, there is no water outside. We left the house keys to our German girlfriend but she lives in another area of the mountain and it is tedious for her to drive to my house because it's quite hilly.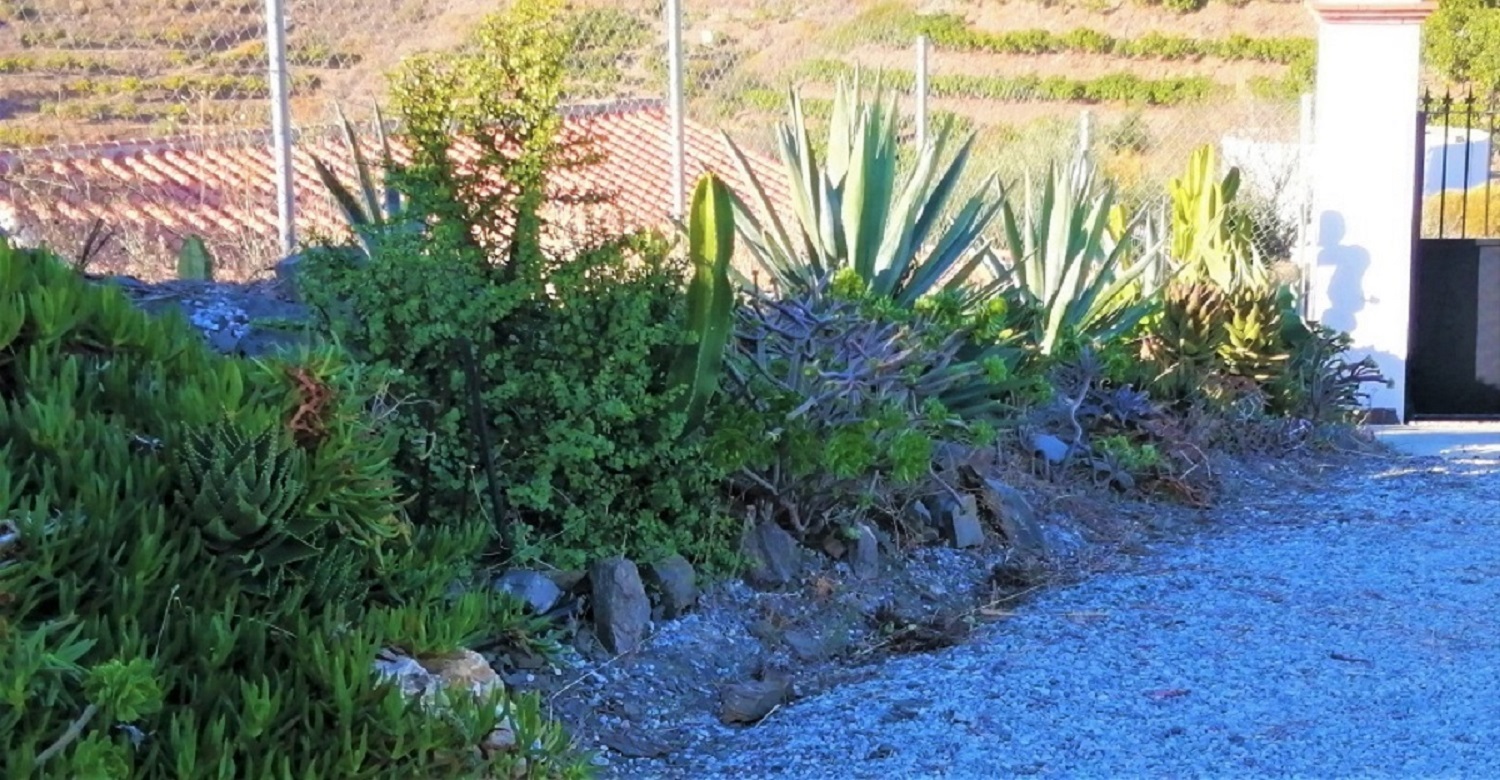 At any rate, I was surprised when we came back to Andalusia and saw that the garden did not suffer at all. As a matter of fact, all the small agave plants I planted before we left were amazingly growing even if water was scarce. These agaves survived the heat two Summers ago. We heard that there had been little rain in the last season so farmers until now are having difficulties watering their mango and avocado plantations.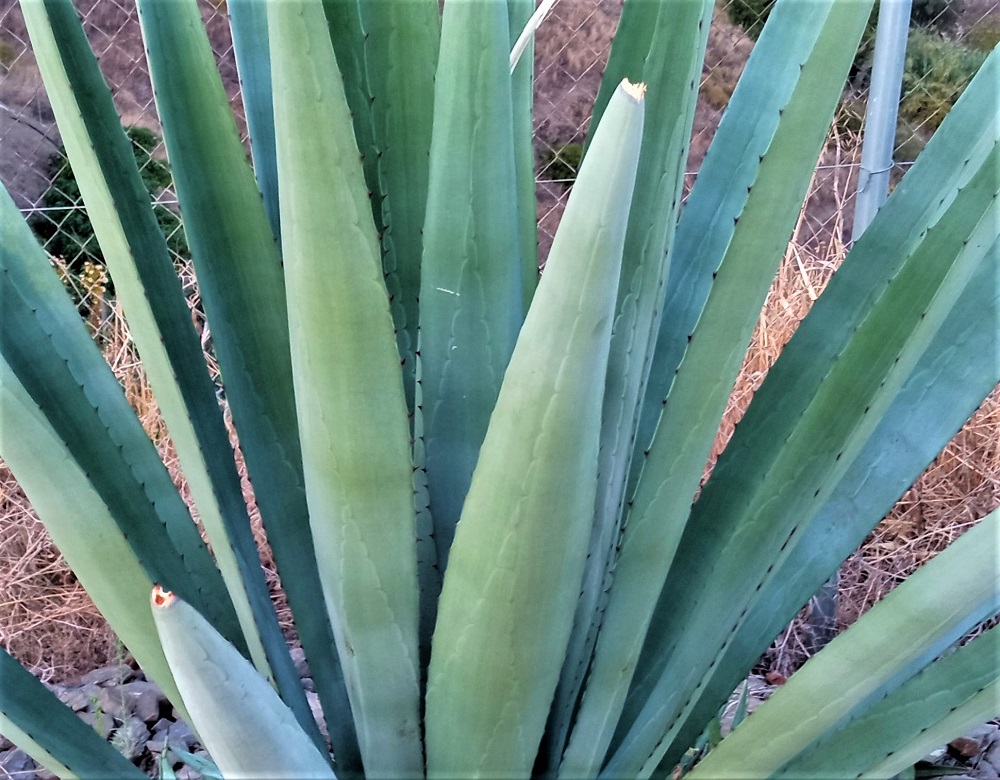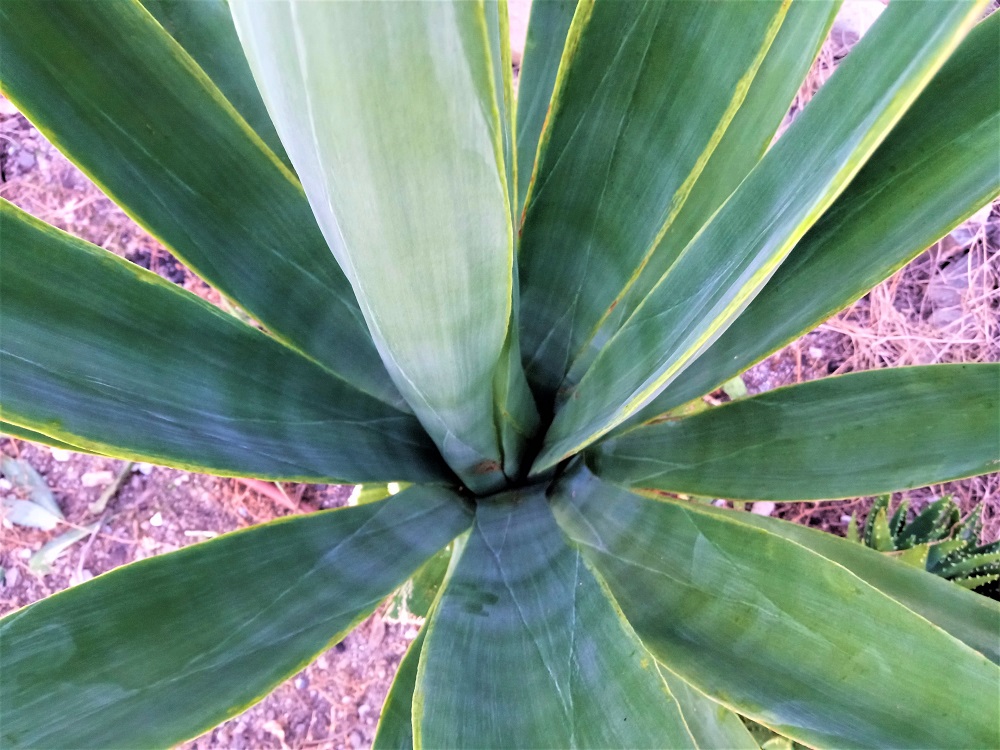 The Agave Blues…
I have planted more than a dozen of various agaves, I have a blue Agave used in processing Tequila and I also have a colorful agave called Agave Americana with a strip of yellow on the edge of each leaf. I have a smooth leaf Agave that does not have spikes on the side of the leaf. The other one has a smooth leaf but has longer pointed spikes on top of each leaf.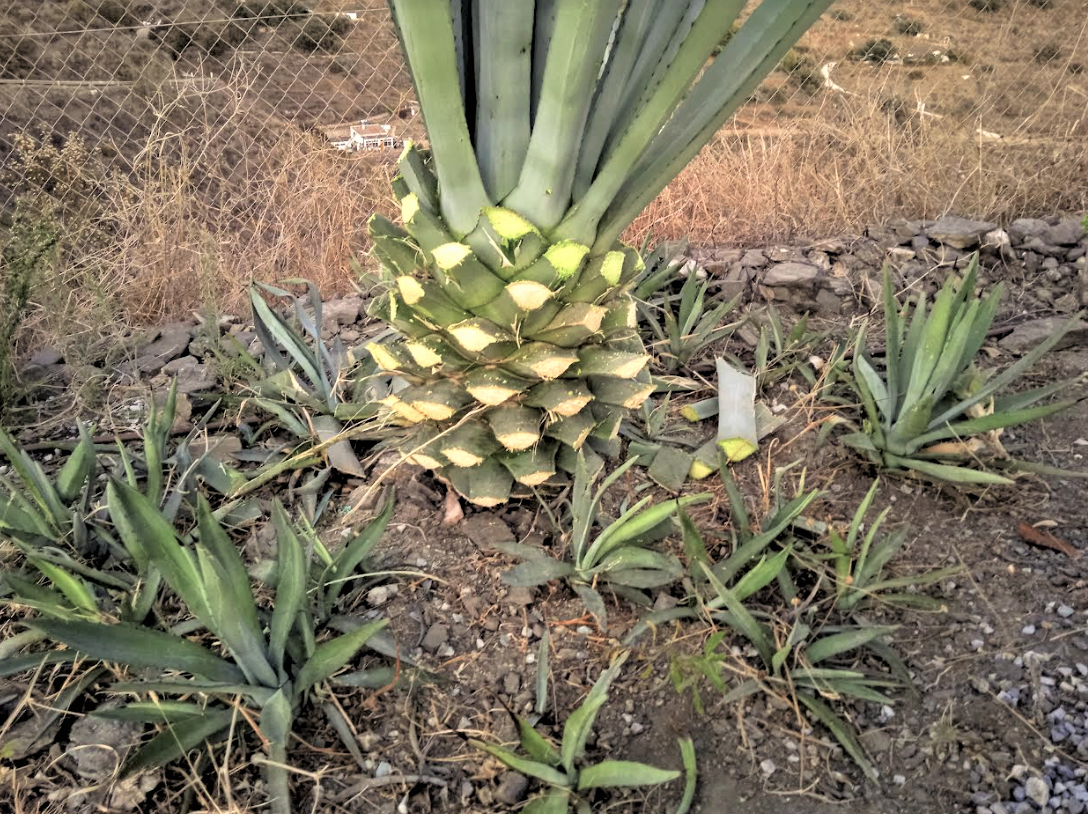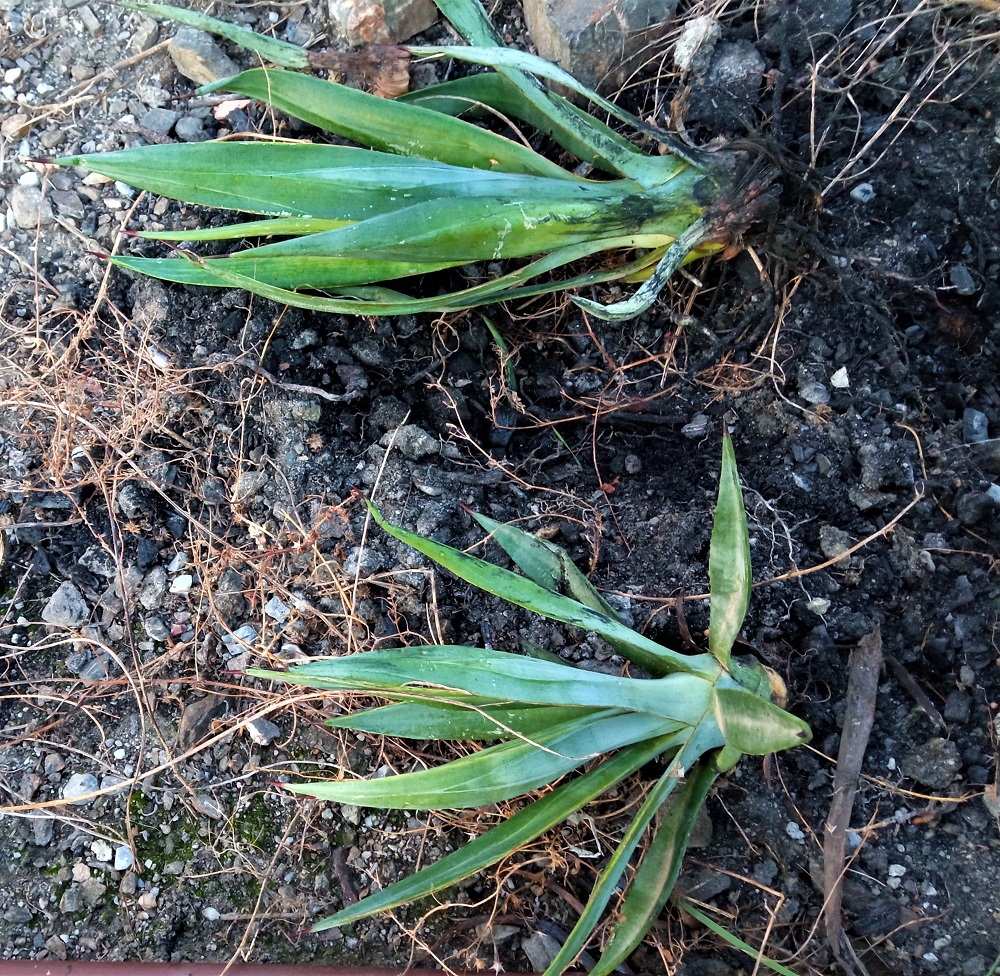 So why should I trim each of the Agave in my garden…?
Well, any agave variety, if not trimmed, develops offspring in the course of its growth. And in this case, I was not here for so long and the area became so wild and full of newbies all around each of the plant. Depending on the age of the agave, it could have around 2 dozen offspring and these newly growth will be a menace for the whole garden and for us.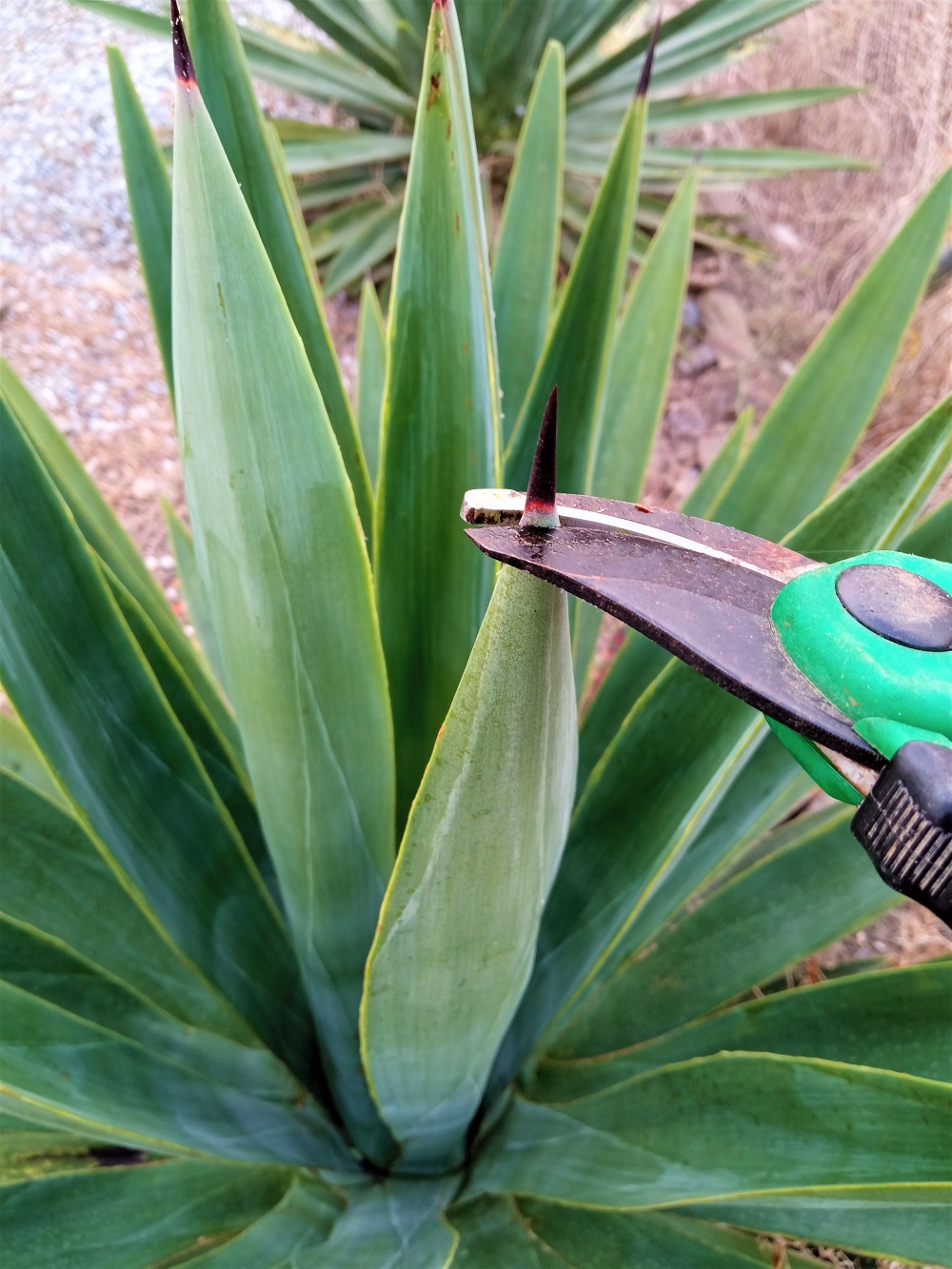 How I trim each plant….
Tip: Wear a good quality construction gloves ( thicker ones)!
1... The first thing I did was to cut all the top spikes of each leaf to minimize accidents of being pricked.
2... Then with a manual hand saw. I cut each leaf of up to 5-6 layers so that I could get a better view of the newbies surrounding the mother plant.. I cut the first upper leaf going down to each of the leaves in each layer until all are cut.
3... I use a "pico" below to remove the newbies from the ground. It is the only tool that is strong enough to till the soil and remove the young agave.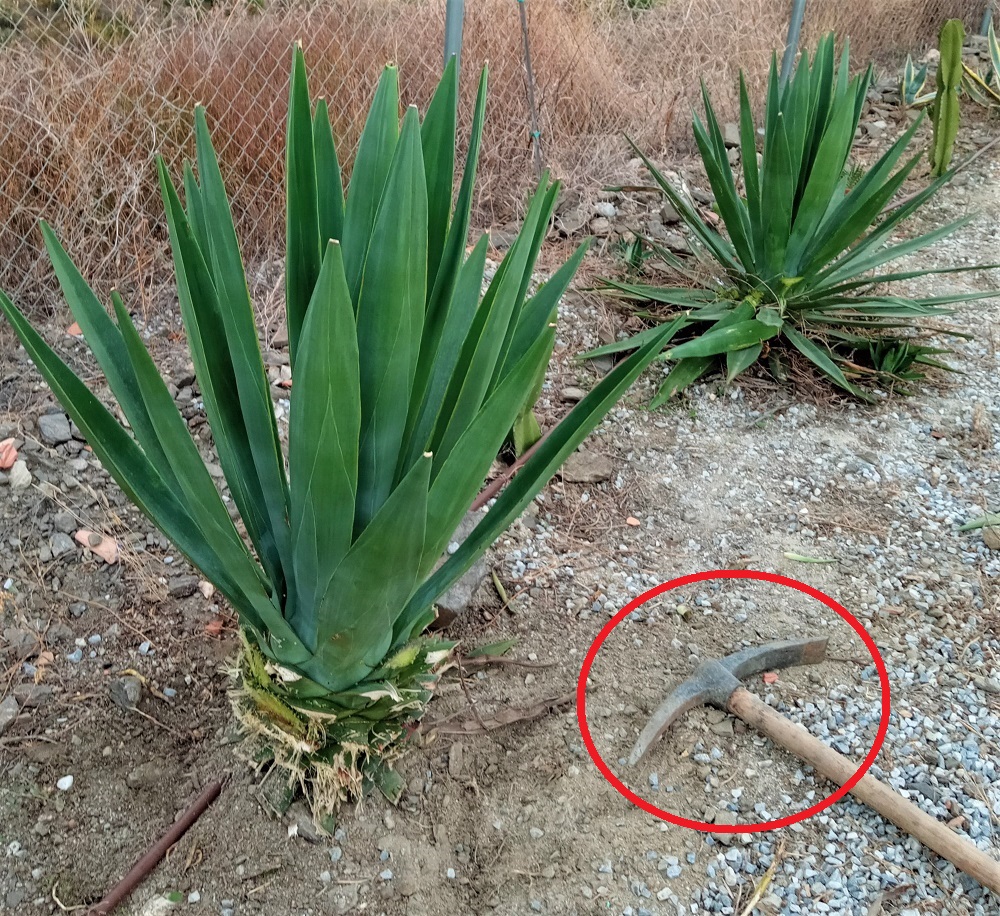 4...The most convenient way to discard the leaves is to put them in a bag in a standing position so that I can hold the bag properly at its bottom to prevent being pricked. Take note that the leaves are heavy when gathered in a container/bag so put only enough in the bag so it can be easily lifted when being discarded.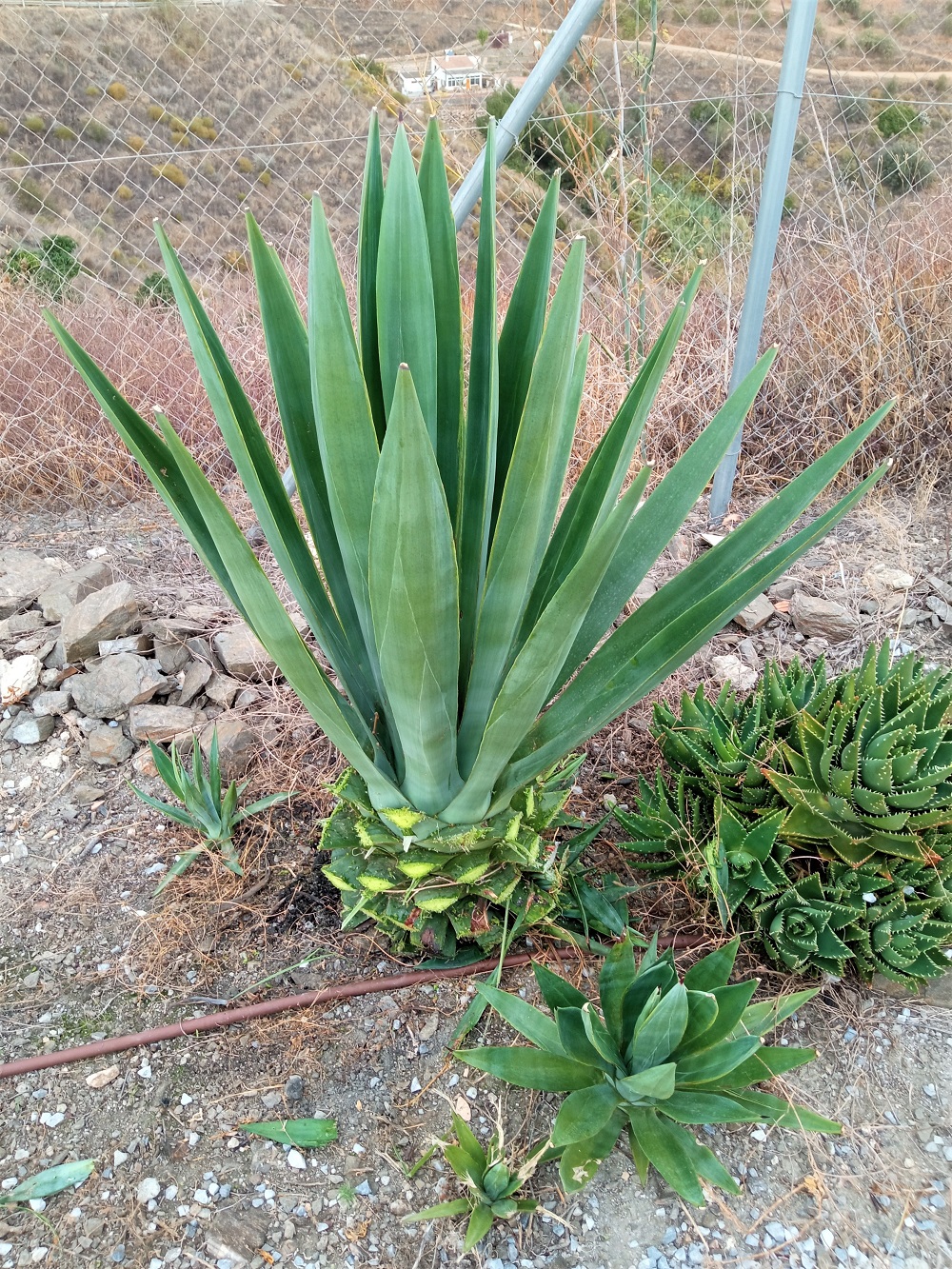 The cutting may not be as smooth like what they do in Mexico to harvest the Blue Agave for Tequila processing. They use a special tool like a rounded spade with very sharp blade and in a matter of minutes they harvest the agave ball cleaned and smooth.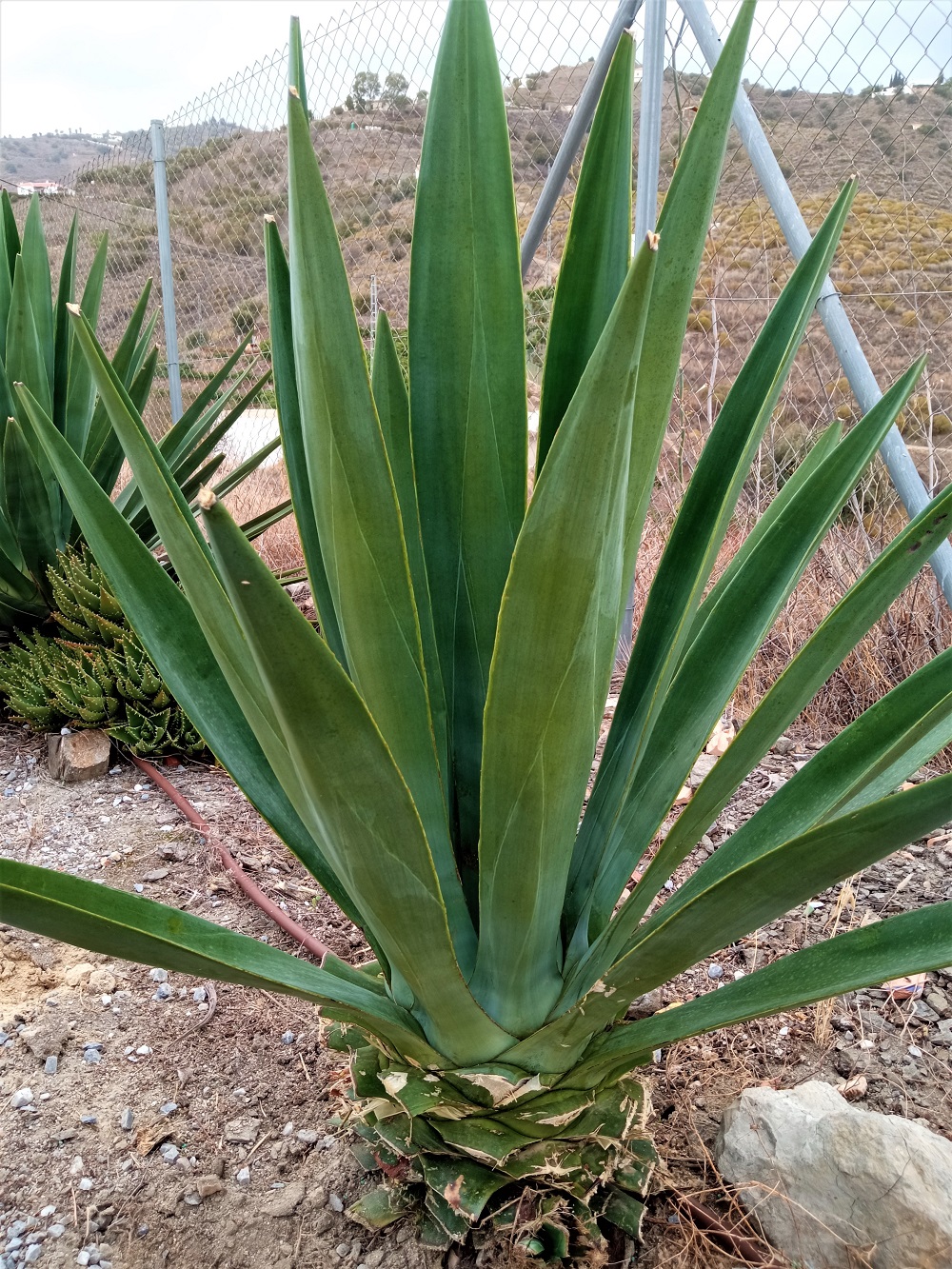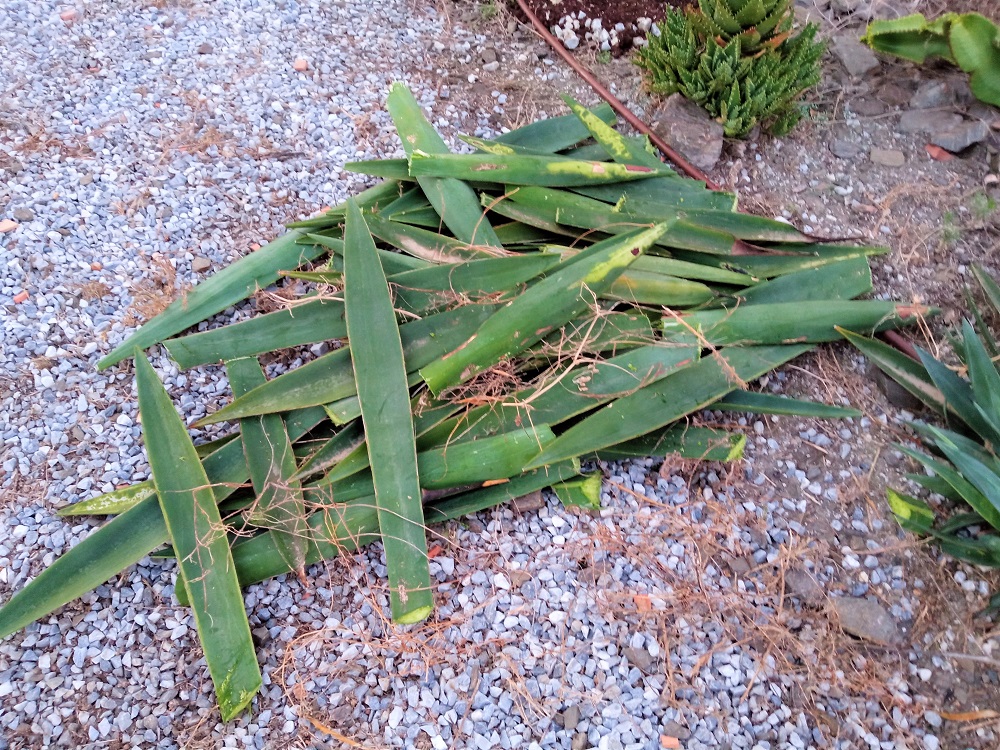 It has been a tedious job to cut each plant, so I made it a point to trim one plant a day.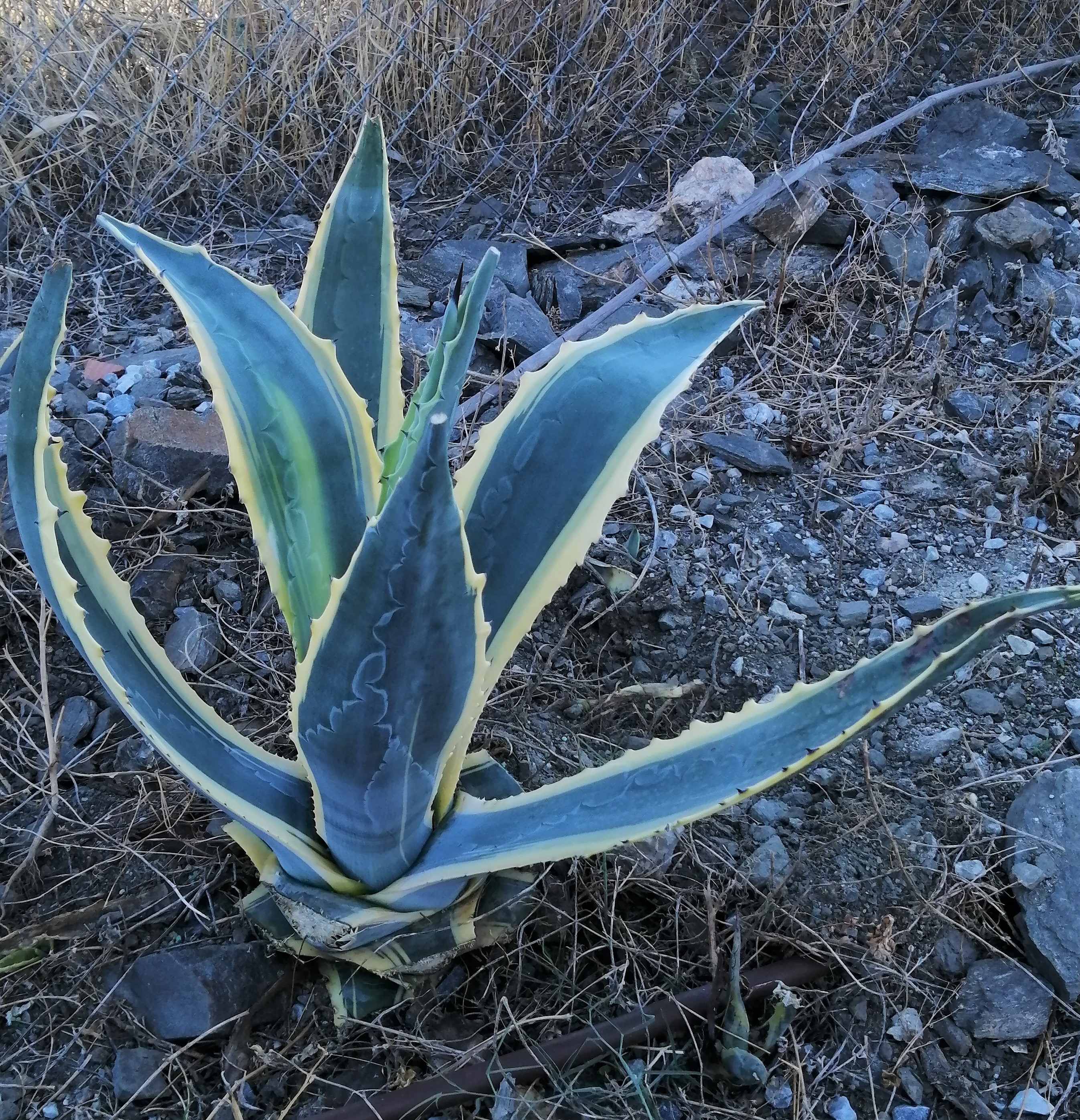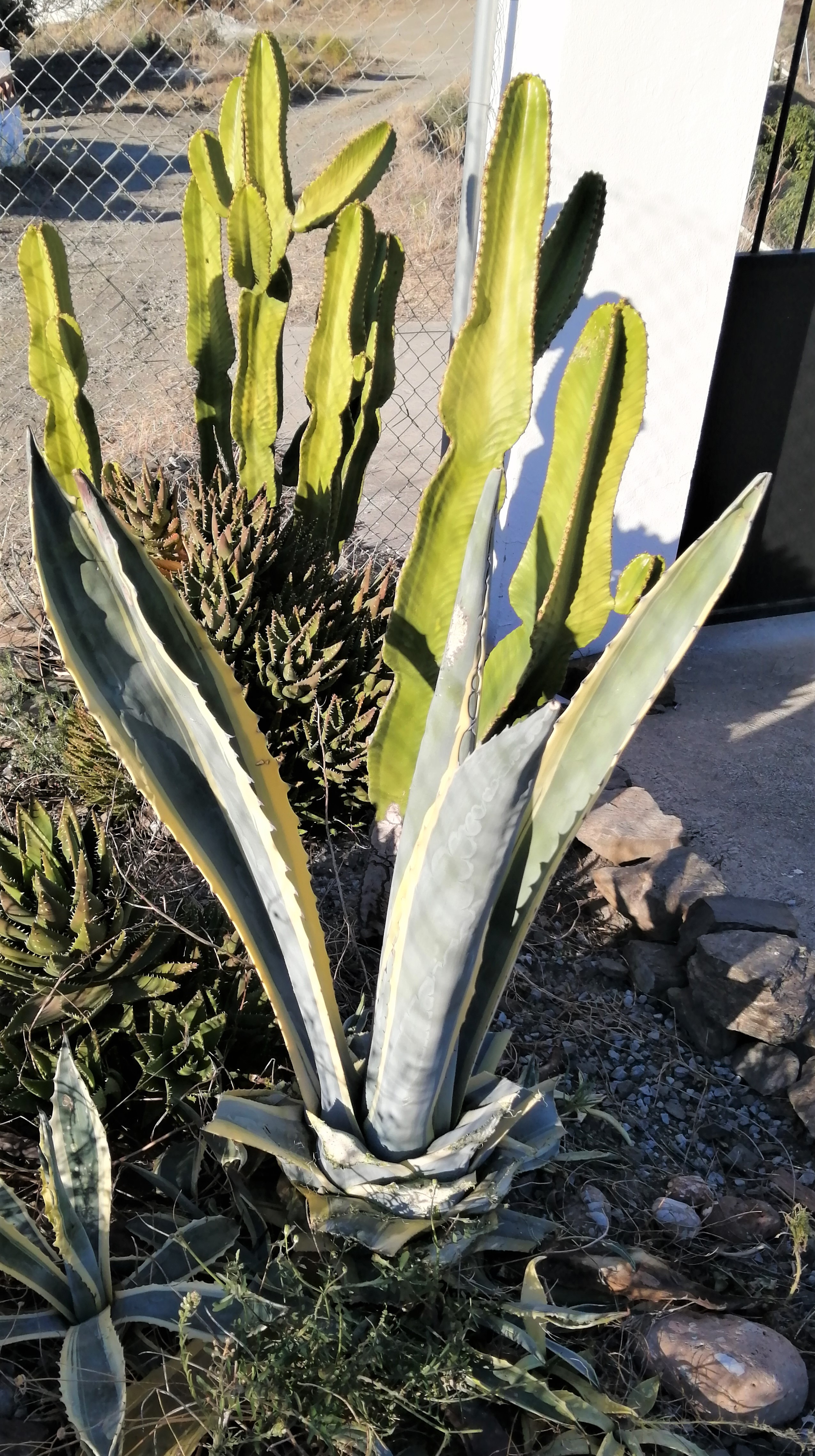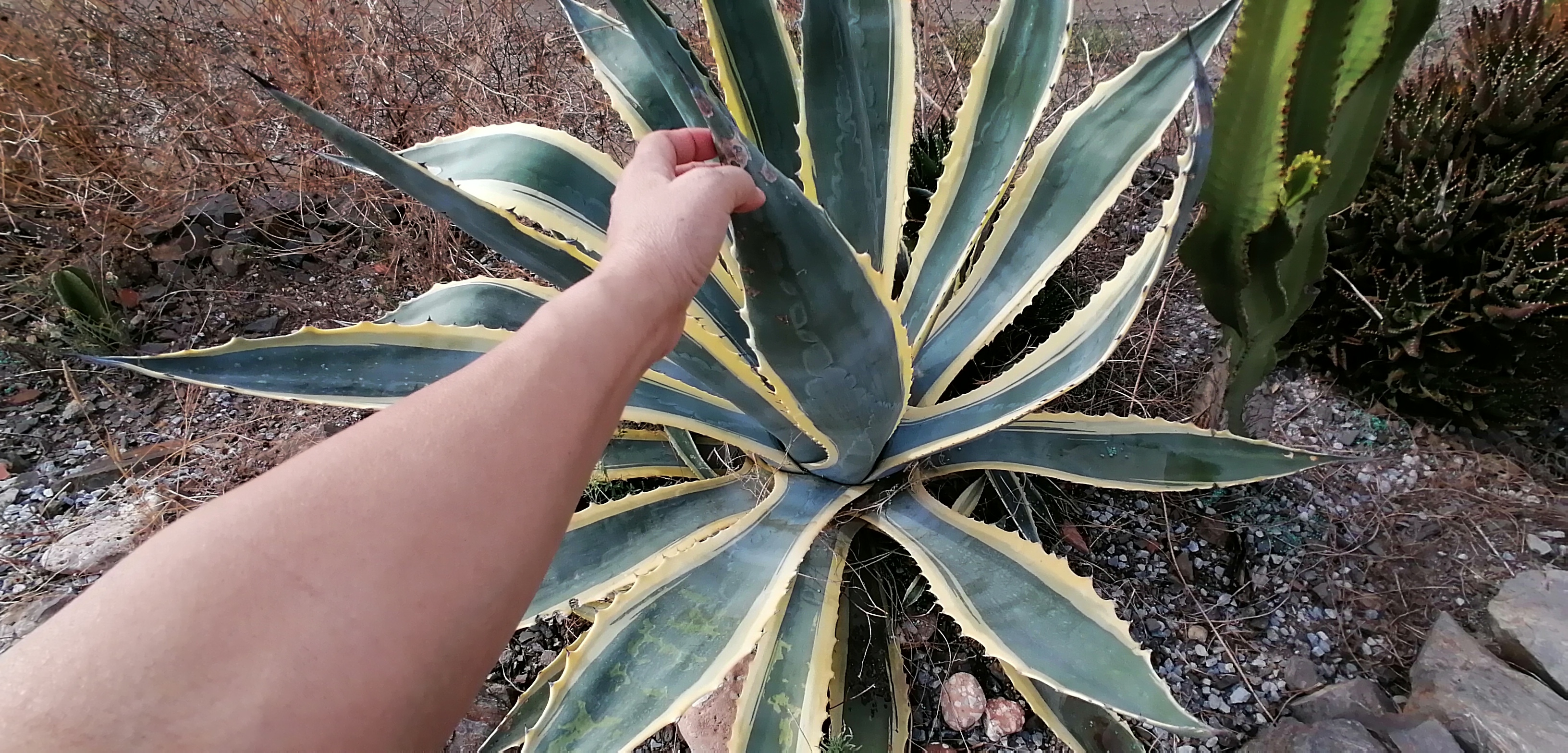 Agave Americana " Marginata"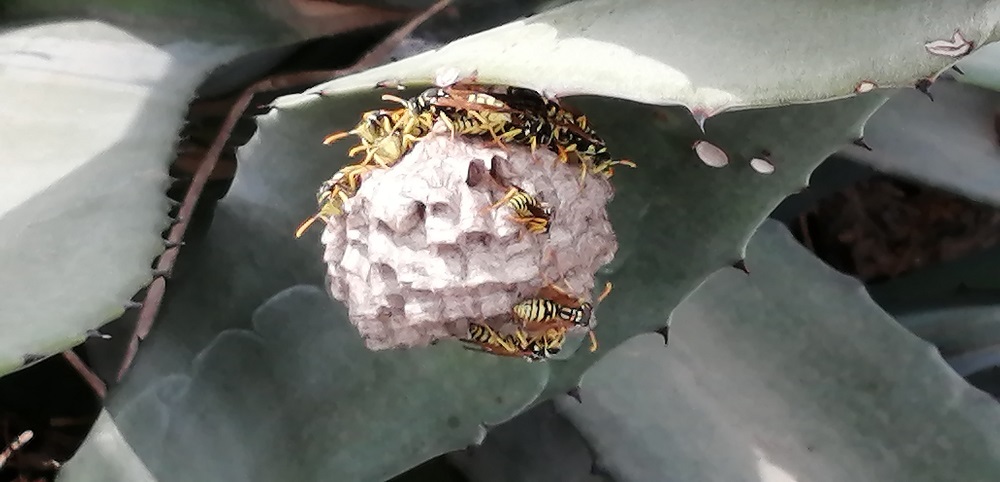 As at this moment, I was able to cut the right side of the yard. I´ll start to cut the left side (below) this coming week.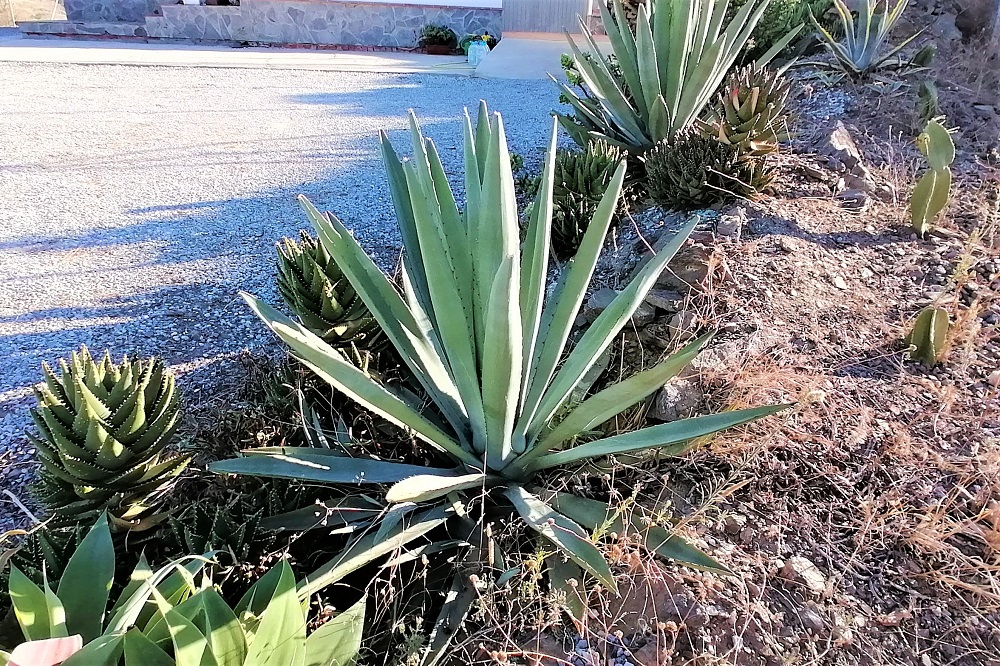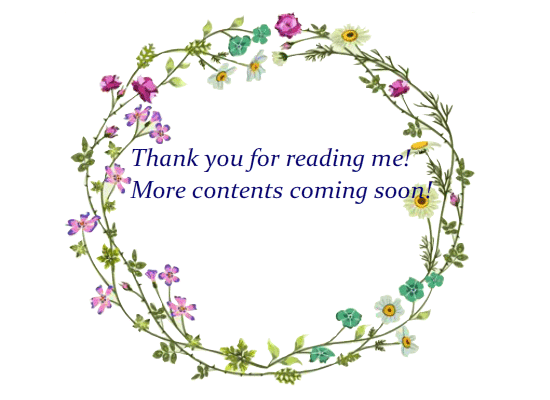 GIF by @gremayo
Original content and images are owned by @mers and exclusively written

for the #HiveGarden Community.
---
---