Spirit of the Glass.... And Other Spooky Moments!

Happy Halloween!
Do you believe in spirits! This is a big question that you might be confronted with. Back home in the Philippines, most of the people are very superstitious particularly in the rural areas... There are beliefs that most of our old folks tell us not to do this or do that. For whatever reason, for instance children particularly are scared about some encanto or tawo when you pass by a certain area. The belief is that you have to say a word or two excusing yourself to pass by that tree or area believed to have been populated by tawos. The word was said to be derived from the word someone/spirit and were invisible spirit left out (not blessed) or had been in hiding during the Spanish colonization in 16th Century when they introduced the locals into Christianity and blessed everyone. According to old persons, only a trained healer or quack doctor (not medical doctor) can heal a person who had been "punished" by the tawo.
Original Watercolor by @gremayo entitled "The Sacrifice"

Image Source
On the third day...
I was 13 years old when my grandfather (Mom´s dad) succumb to his injuries suffered from an accident. He worked in the maintenance department of a local airline usually knocking at the door of our dining room every morning and waking up my aunt so he could cook his rice and fried his fish. He would bike to his work before 6 AM. He usually biked and stay on the right side of the road and on that day, he was hit by a fast running military car... driven by an army officer ( I was not sure what his rank had been). His wake had been in our house. People who knew my grandfather paid their respect and stayed overnight and play cards or whatever to stay awake until it was time to go home.
A few meters away from the crowd, an uncle was fetching water manually pushing the handle of the well up and down to fill the tank on the roof. I was putting on my socks to warm my feet because it was cooler that morning. I had been talking to my uncle thru the kitchen window just about 2 meters away from me. The dining door that was wide-opened, was about 5 meters away from where I was sitting. Suddenly we both heard a very loud knocking on the door. My uncle saw no one because he was directly seeing the door from the outside just a couple of meters away from the well and I was sitting inside in front of that wide opened-door. There was no one we saw, but the knocking was loud...the same type of knocking my grandpa always did. My uncle got scared and stopped what he was doing and ran to the crowd and telling about the incident. I went to the coffin of my grandpa and silently told him he should not scare people. I had been my grandpa´s favorite grandkid, so I was not afraid of talking to him right at that very moment.
I was expecting he would show sign that he was still around.... I looked at my watch and it was nearing 5:00 AM, it was the 3rd day of his passing!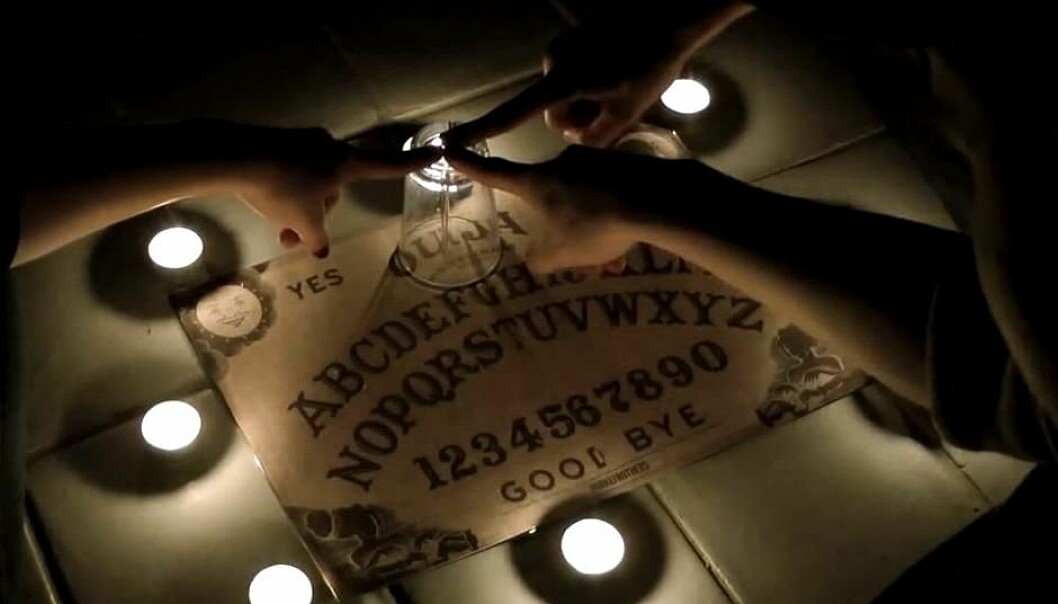 Image Source
Spirit of the Glass
Have you ever experienced the Spirit of the Glass? I did this with a group of friends from the company I audited while in Manila. We decided to do it on the eve of All Saints Day . One co-worker who was into this before outlined a piece of cardboard with alphabet, numbers, a yes and no on the upper side and the word Good bye below the numbers. We lit a couple of candles and the 5 of us gathered around the table everyone held each of our hands. Everyone was excited but very nervous. We turned off the light and the session began.
Our friend, who was into this a couple of times before, led the prayers Our Father and three Hail Marys. I could not completely recall the steps she made but after the prayers, she asked us to put our two fingers on top of the upside down-glass. Our friend started calling the spirits asking if someone was in the room. There was silence, we could only hear the breathing of each of us. The glass moved to YES!!! OMG (!!!) I was not sure if it was really moving or someone from the group was moving it, I couldn´t believe what was happening. I wanted to freak out!!! Each of us prepared at least three questions which were not spoken but only on one´s mind. One by one each asked his/her own questions and when answered by the moving glass my friends had goose bumps. My turn came and I have already prepared three questions below:
How old was my mother then? Spirit replied 52
Would I travel and live outside the country for good? Spirit replied "YES"
How many brothers do I have? Spirit replied 5
The reply was so astonishing because all were answered correctly except for Question 2 which had been in the future at that time!!! That was when I got scared... If one of my friends had been moving the glass, how the heck did she/he know the correct answers to Nr. 1 and Nr. 3.....only me knew the questions and answers. We ended the session and thanked the spirits and then we moved the glass to say Good Bye! The session really blew my mind because my friends related that they too got correct answers. I just could not believe what I had experienced! It was simply too good to be true... but the replies to our questions were really accurate!
With regards to Question Nr. 2 , the Spirit´s reply was YES and this became very TRUE coz 2 years after the session happened, I moved to Europe for good, almost 40 years ever since.
The Fortune Teller...
A month passed... a friend asked me to accompany her because she wanted to see a fortune teller that used cards and examined the person´s palm. I decided to join and also asked for my future! I asked the same questions from the spirit of the glass session and that she said my mother´s age had been beginning 50s. That I will live abroad in the near future. Further, she said that I was the only girl in the family with many brothers. She didn´t say exactly how many brothers but said that a couple of my brothers will depart sooner and forever! Again goose bumps and I was really really scared. 12 years later, my younger brother died at age 35 due to a rare bone cancer called chondro sarcoma, a one in a million case. 18 months later, my older brother followed (2nd eldest) and died of lung cancer that was diagnosed after a fall he had when fixing the roof.
How about you.. have you experienced some paranormal activities in your area? Do you believe in ghosts? Until next time.. I´ll see you around!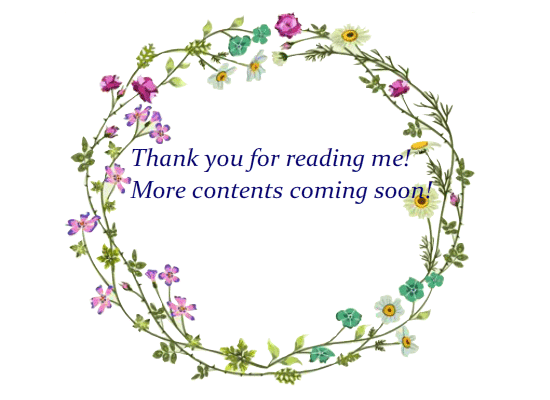 GIF by @gremayo
---
---