The Pomegranate of Our Spanish Blacksmith-Friend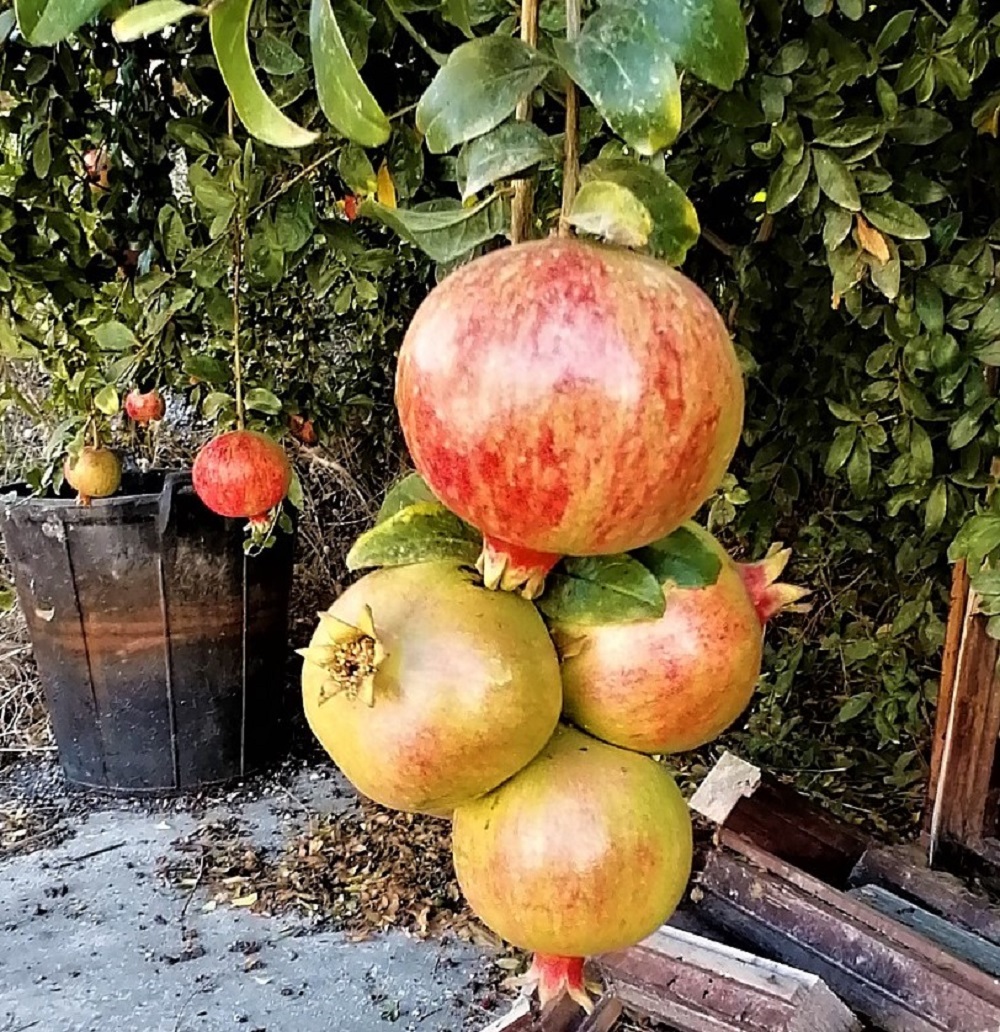 First post for the community...
We have known each other for more than 2 decades since we set foot in Southern Spain in 1988. He is a friend of a friend and from him we ordered all our window grills , gate , as well as metal doors for our finca. A nice guy, who like me, has also 5 brothers as siblings.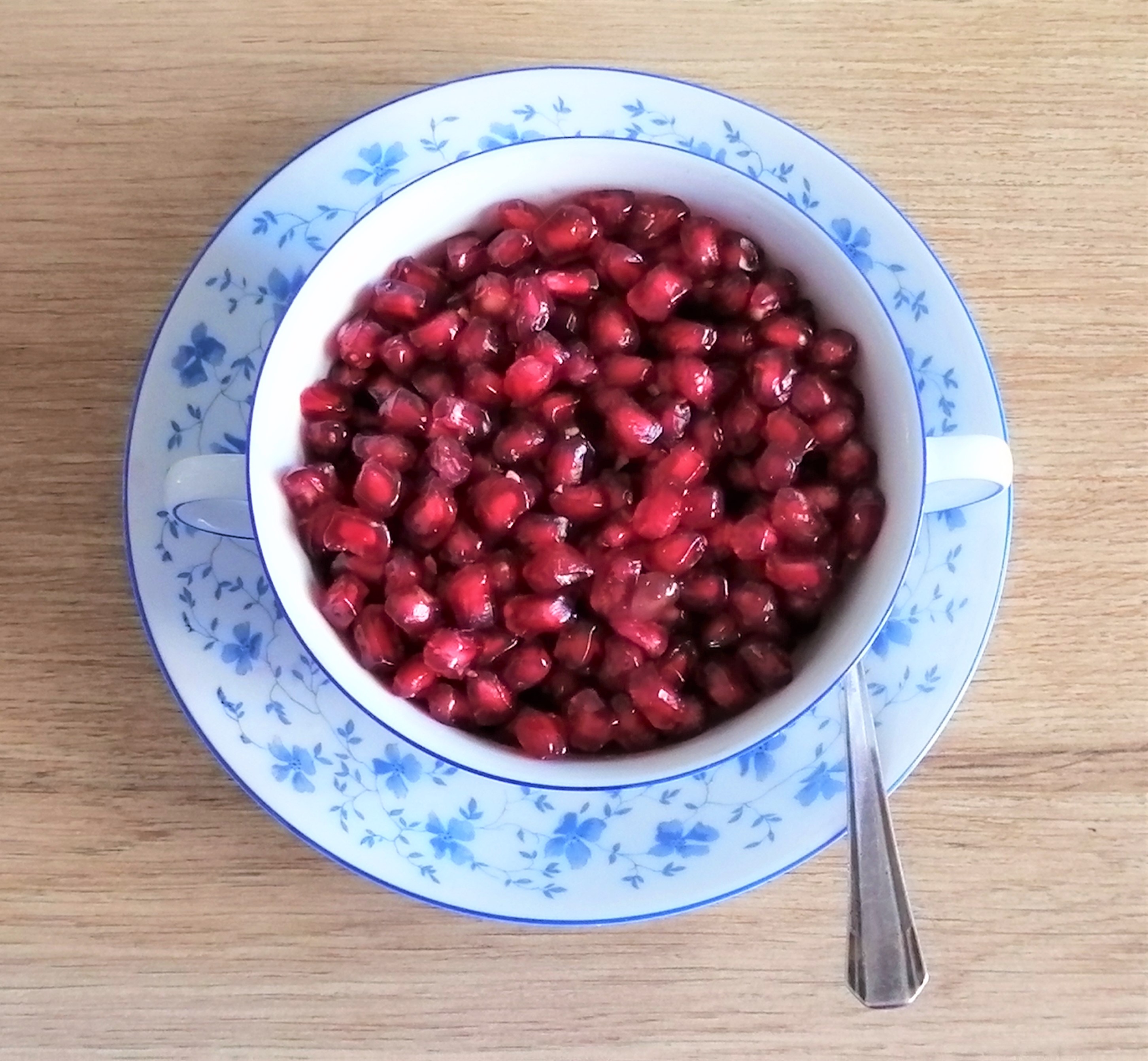 Hubby´s bowl of pomegranate
We went to his workshop to order some metal boxes for our terrace drainage. Our house has humidity inside the two bedrooms (below the terrace) after the small birds made their nests and blocked the flow of the rainwater on the terracwe. We couldn´t travel for 22 months to Spain because of the pandemic, and that´s the time when the birds made used of the ceramic pipe to lay their eggs which were safer from the predators.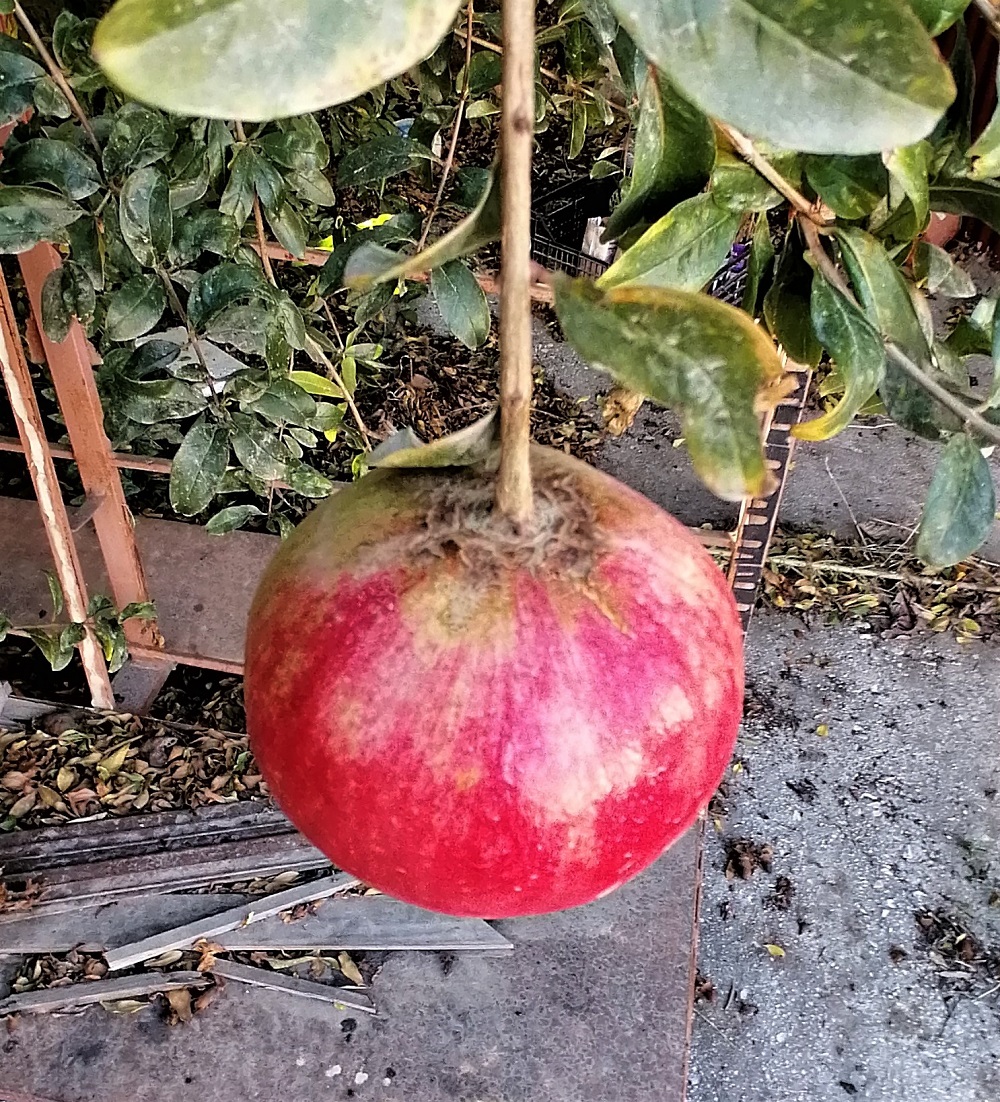 The 22 months of absence from the property made us think a lot. We have a spanish friend who is taking care of the wild grasses and aside from the trouble with the drainage, all my cacti and succulents were doing good despite of not having been watered the last 22 months. And so mother nature took care of them.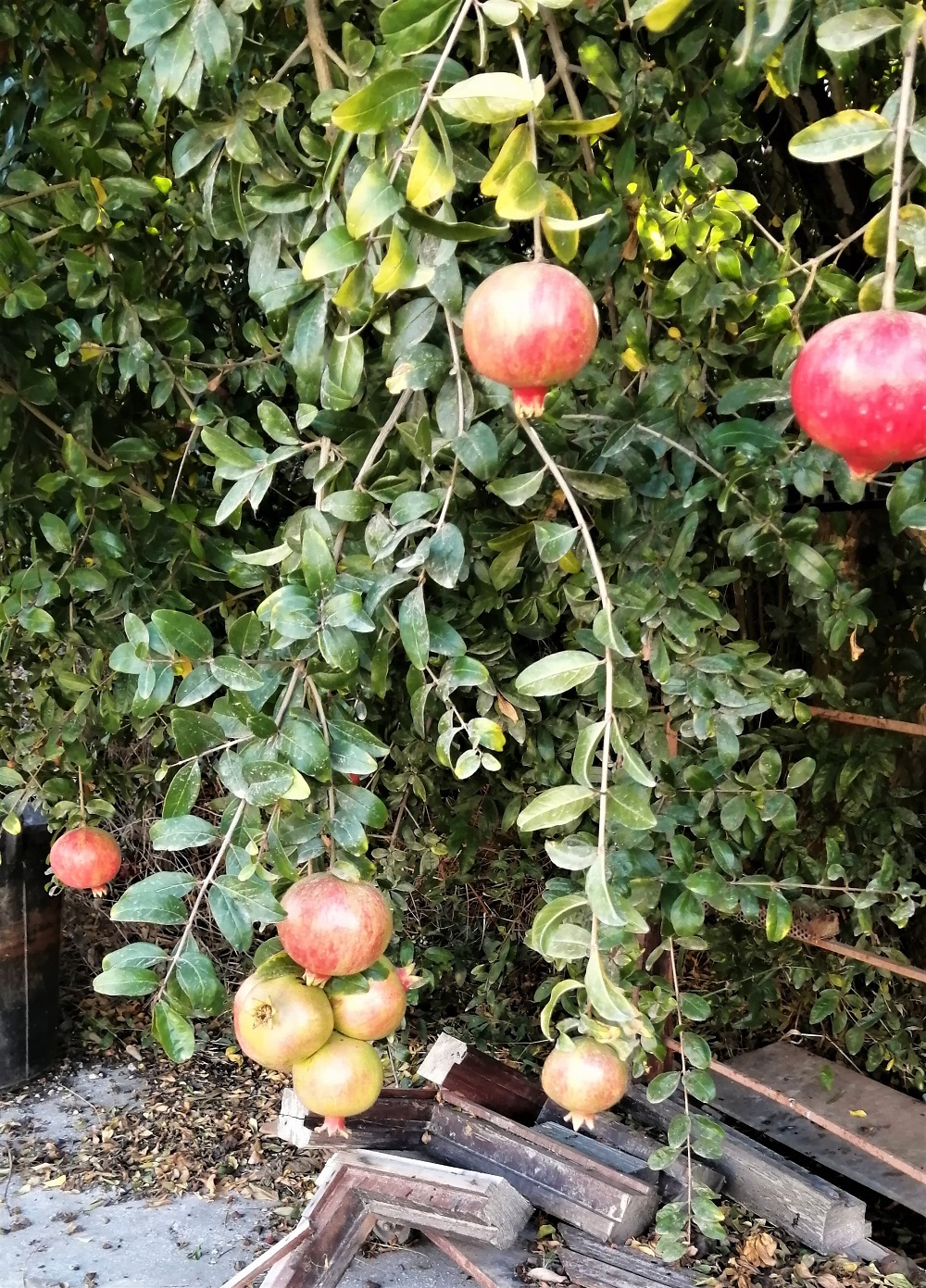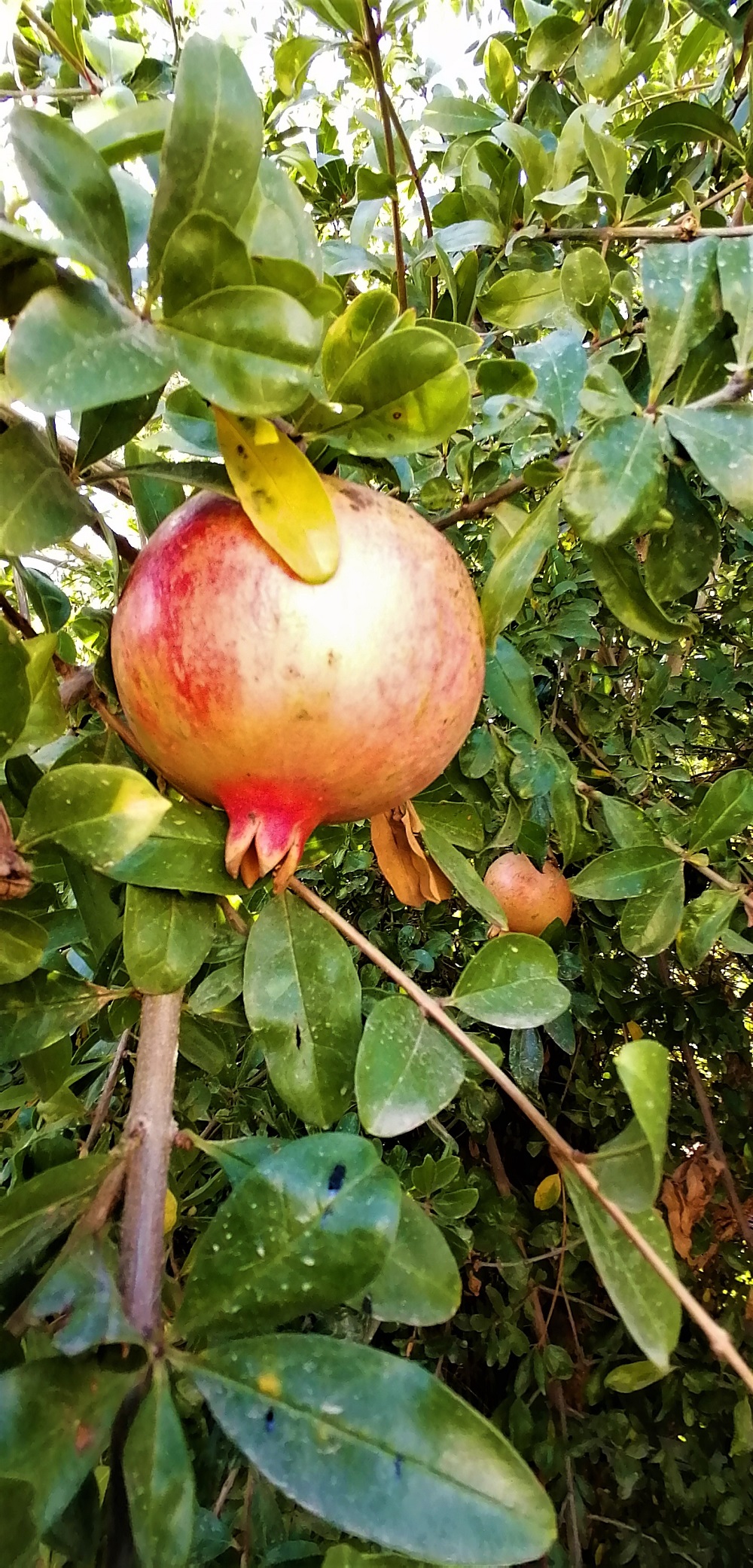 The Pomegranate Tree
While I was busy taking the photos , our friend told us to get all the fruits for they had enough of them. He and his family live in a house located on top of an elevated area of the workshop and so for him it´s just a work next door without even leaving his vicinity. The tree is around 25 years old.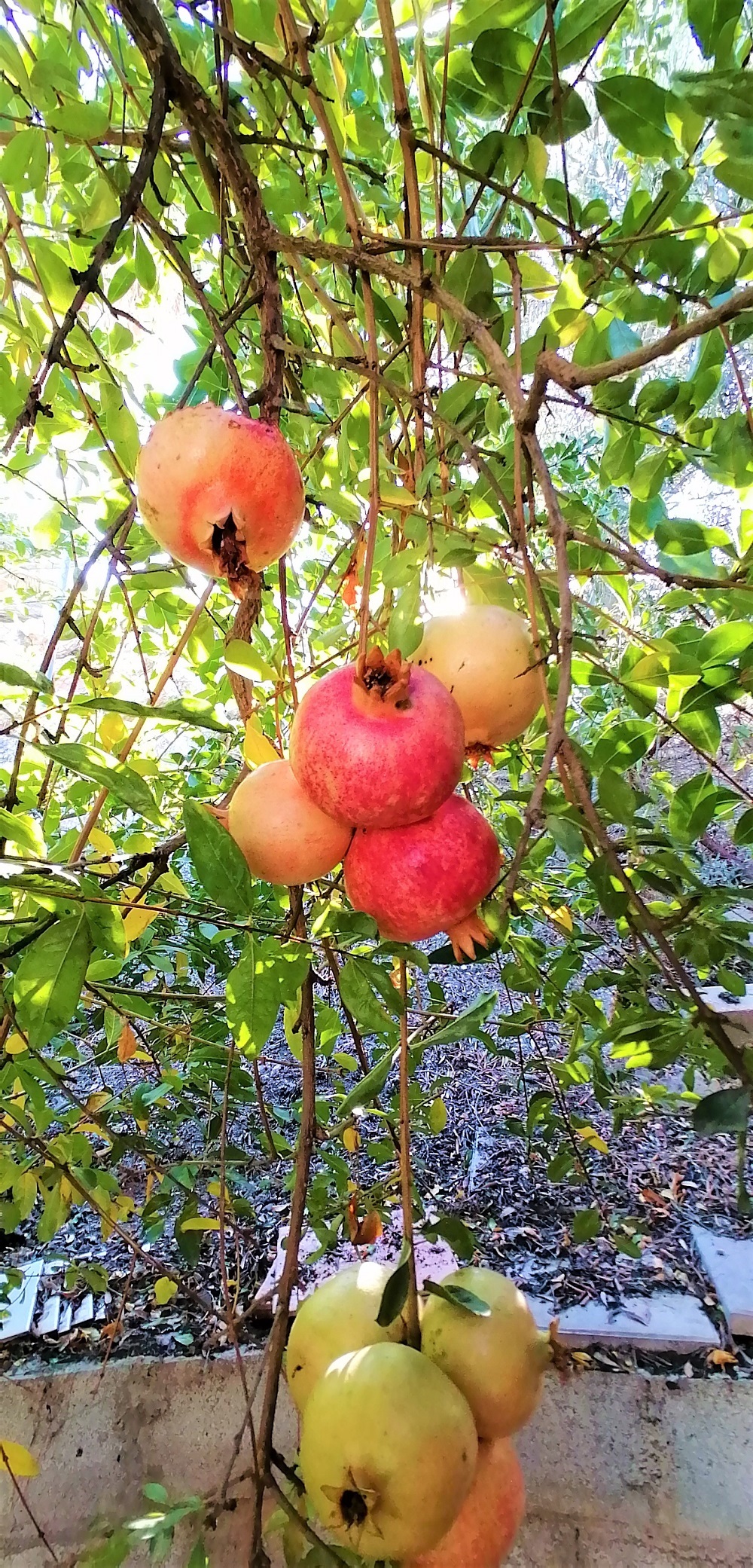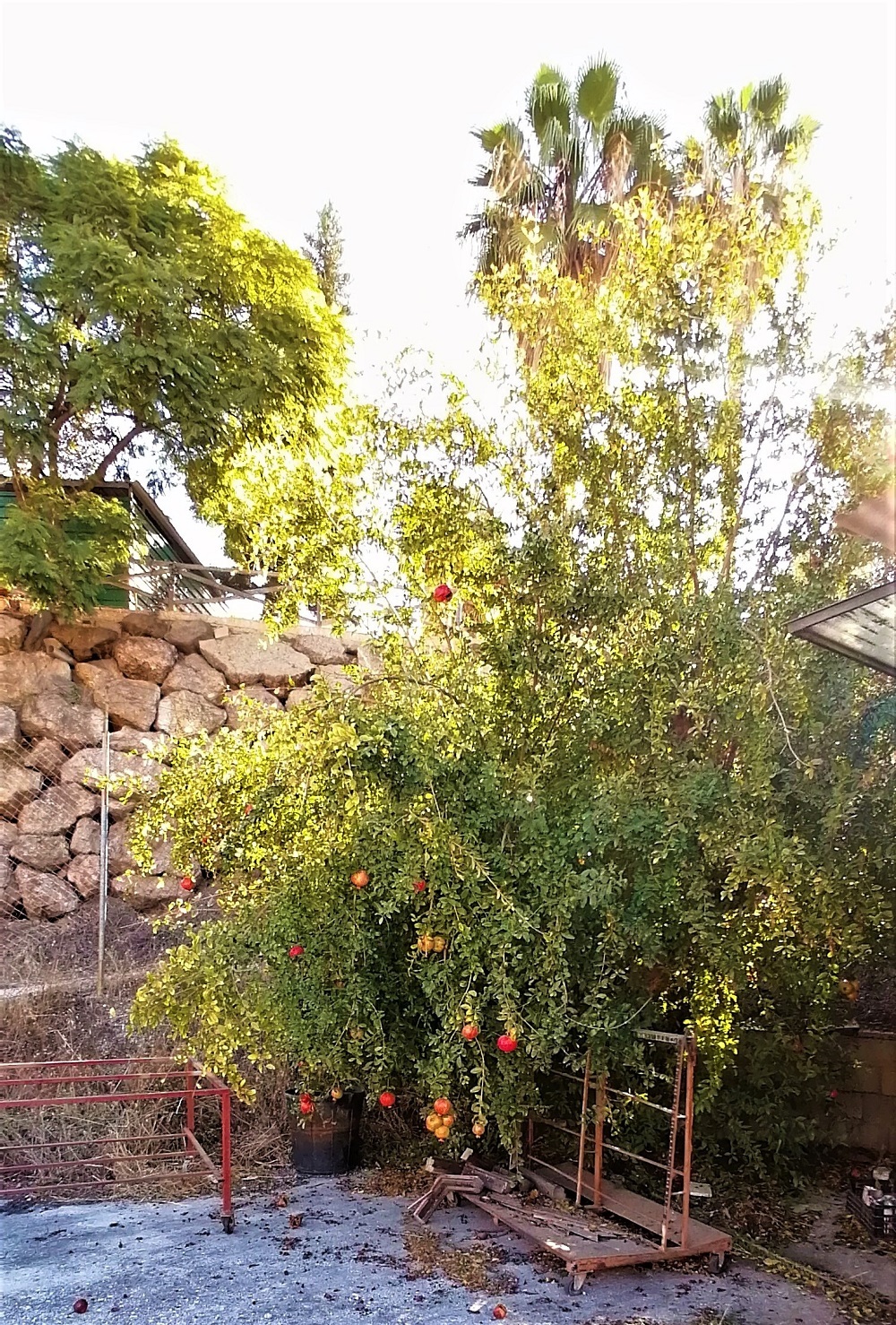 It is funny that hubby normally does not like pomegranate because it´s hard to peel which makes the fingers become red and the seeds scattered all over and messy. But today, he suddenly liked it because that was served to him finished in a bowl ready to eat without getting his hands messy.... LOL! In a couple of days, the fruits will be red and ripe and will be ready for serving.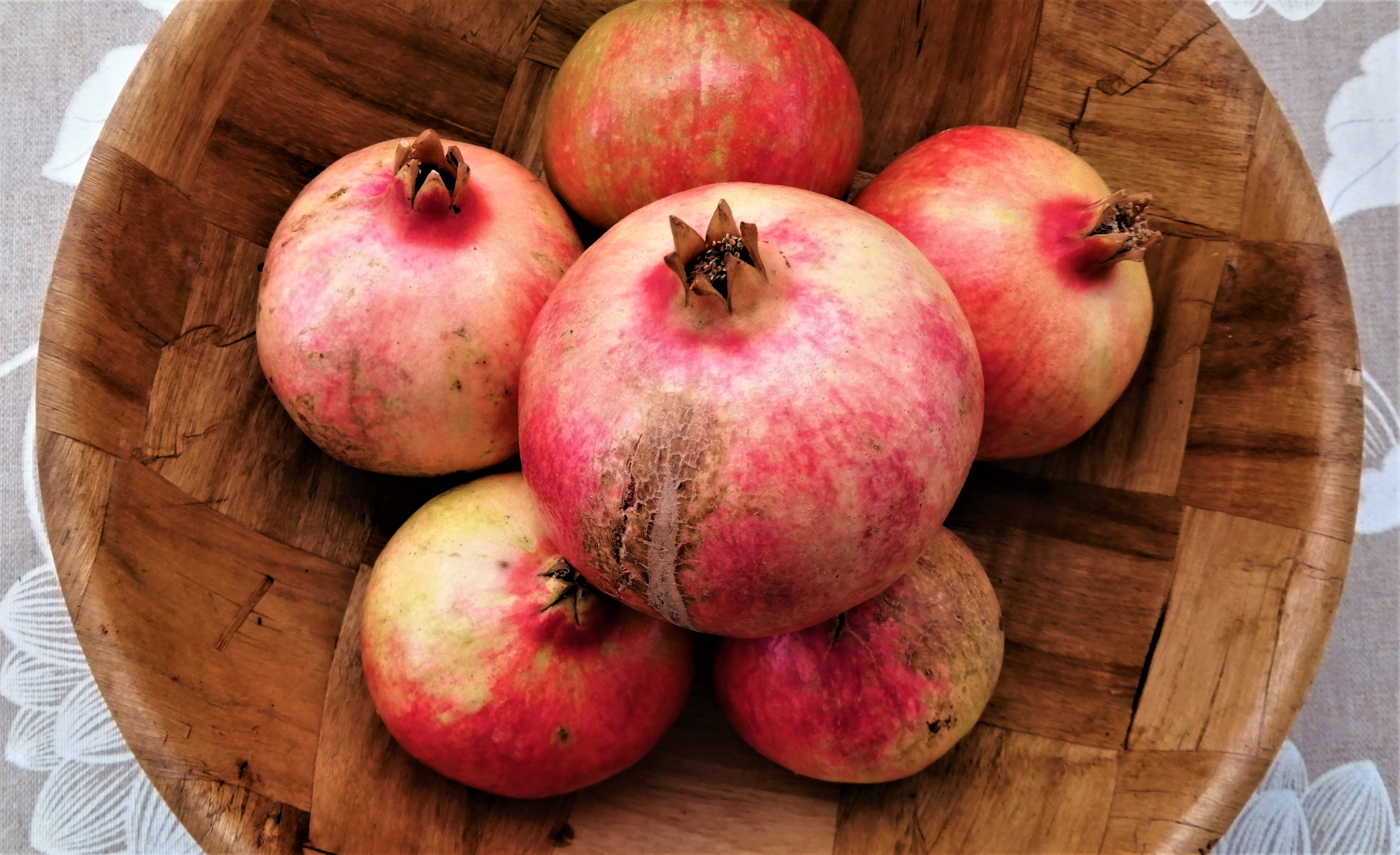 Thank you @traciyork for initiating the HiveBloPoMo Challenge. Until

my next post.... have a wonderful evening, see you around!

Original text and images are all by the author unless otherwise stated.




GIF by @gremayo
---
---