Torrox Costa Today ... [Nov. 30, 2021] + Stress, Troubles and Pitfalls of a Retiree - Part 3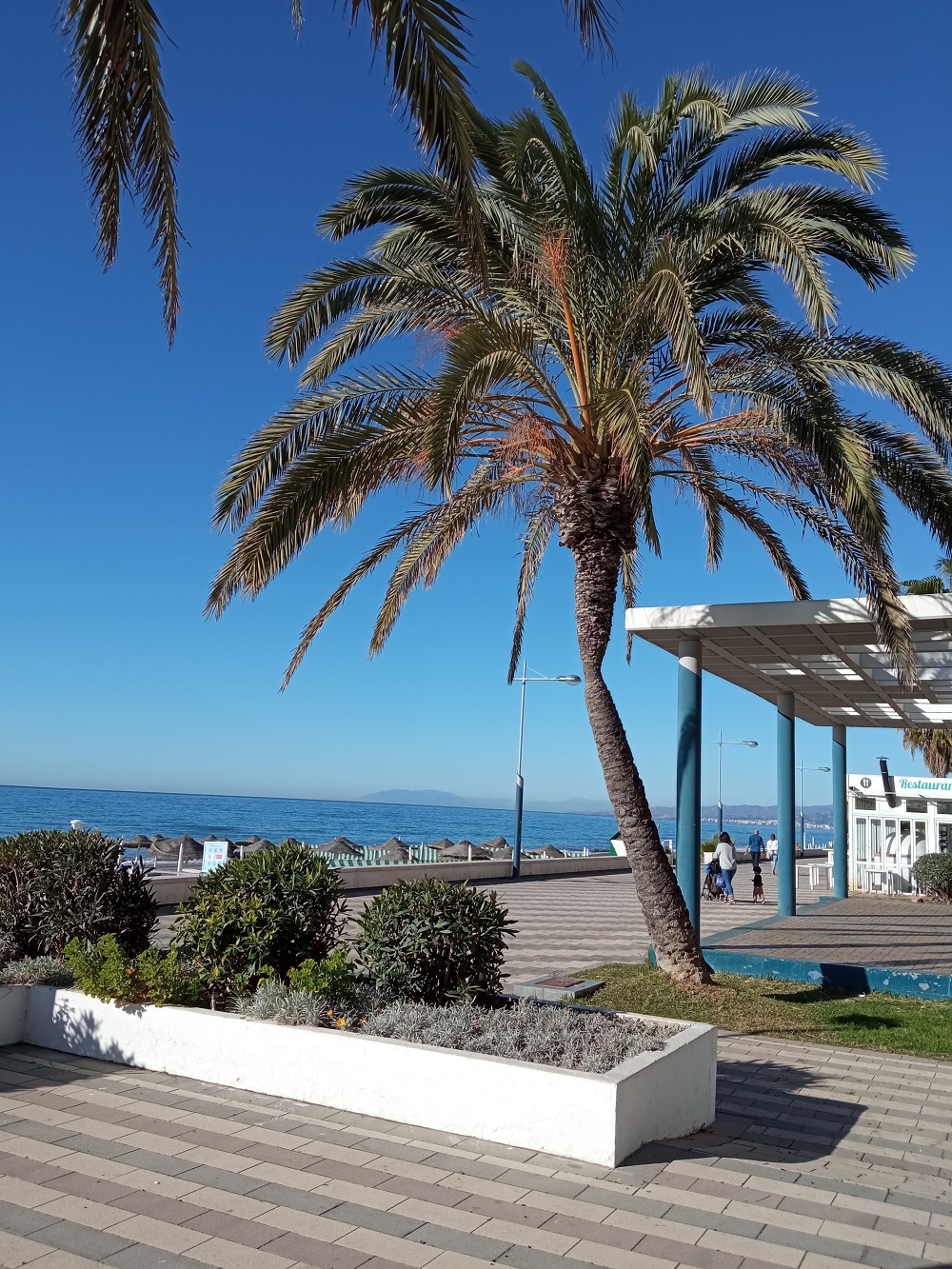 First off, I would like to share some images I took today in and around Torrox beach. The Mediterranean Sea was calm today with little breeze. The Promenade was almost empty and not much people are having their walks today. I was expecting to see more retirees from Europe but maybe due to rising Covid infections, everyone is too careful so they avoided travelling. Despite the falling temperatures, we still had a mild 13°C today in the morning. It is still much better than back home where snow have fallen on the countryside.
Enjoy the view!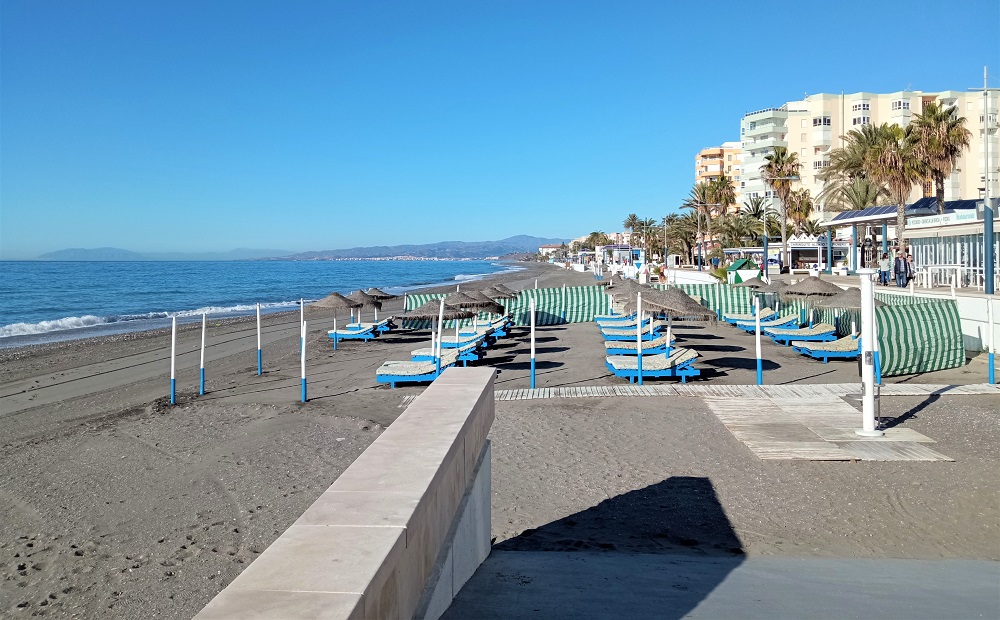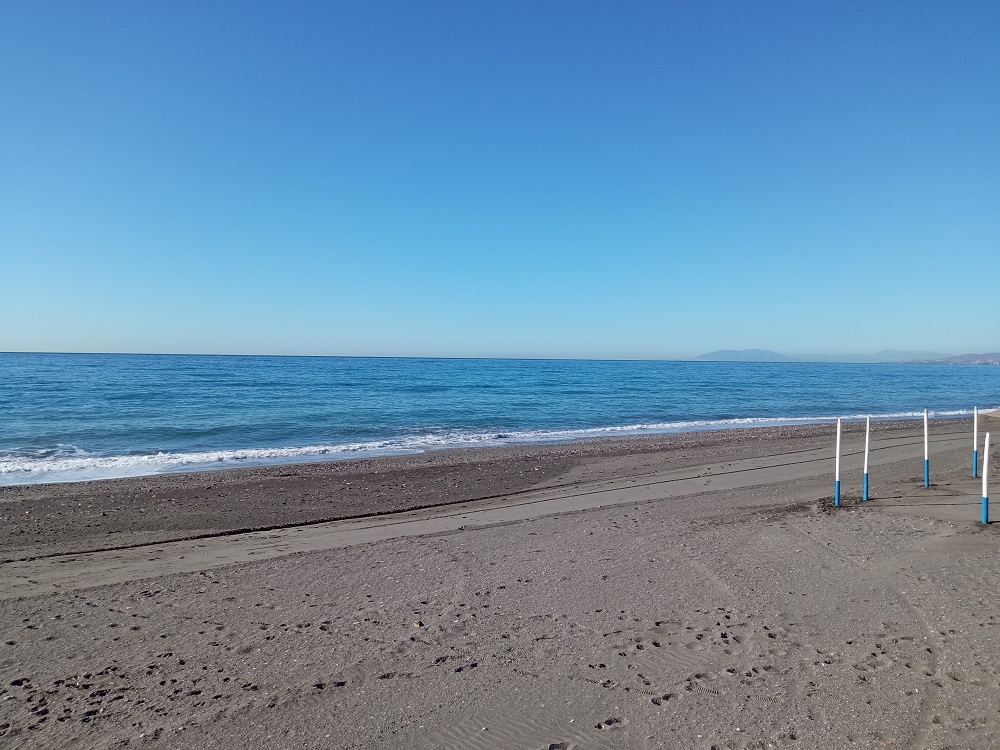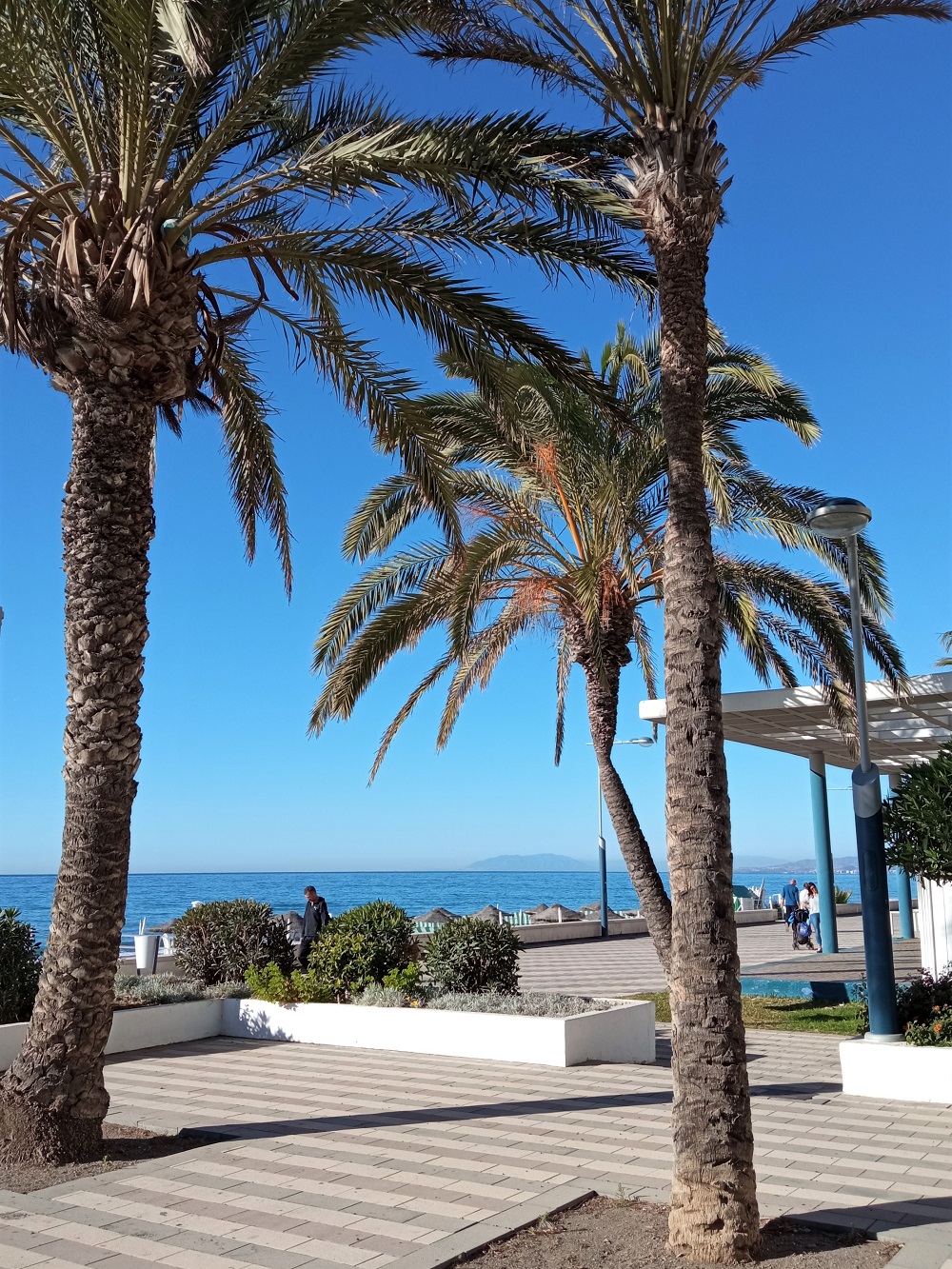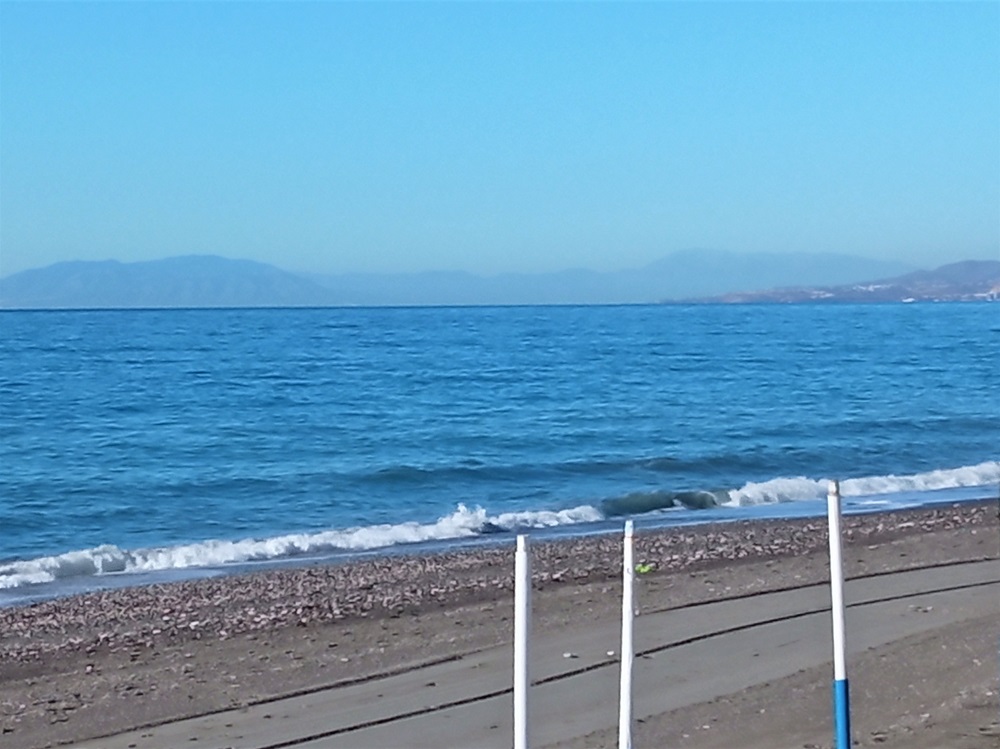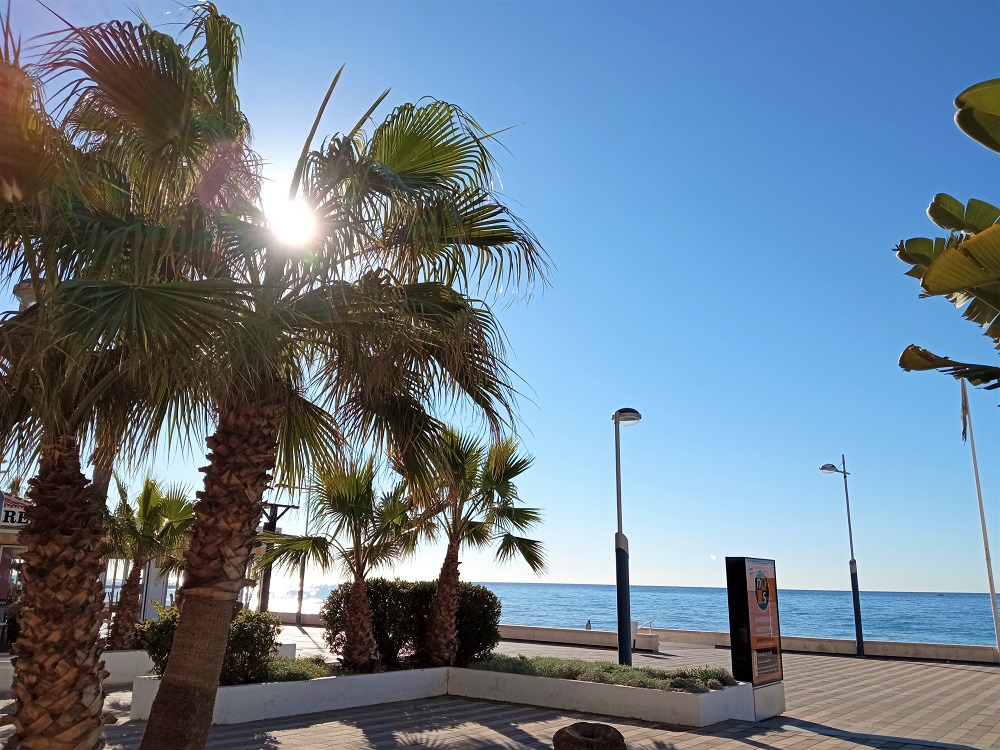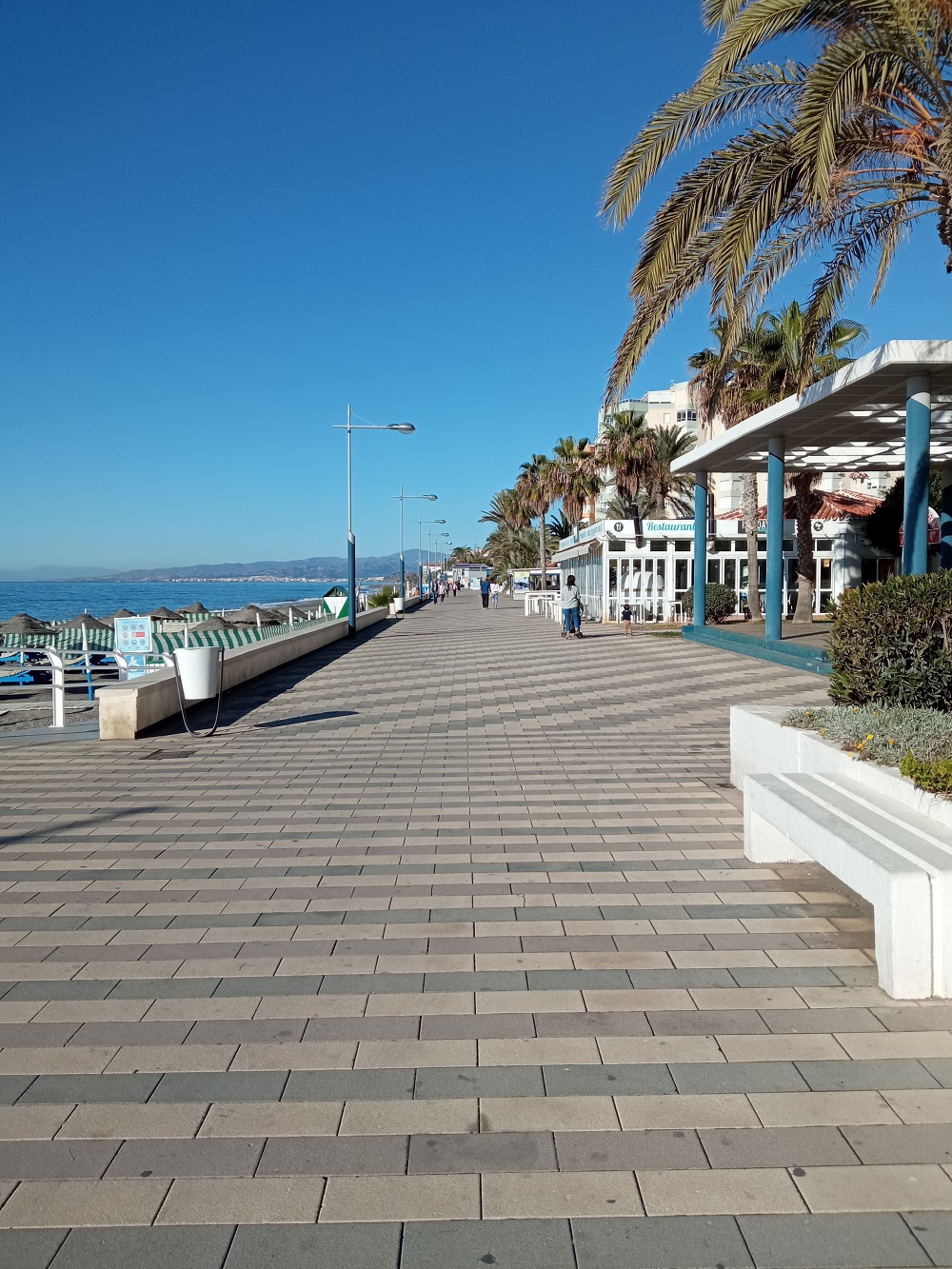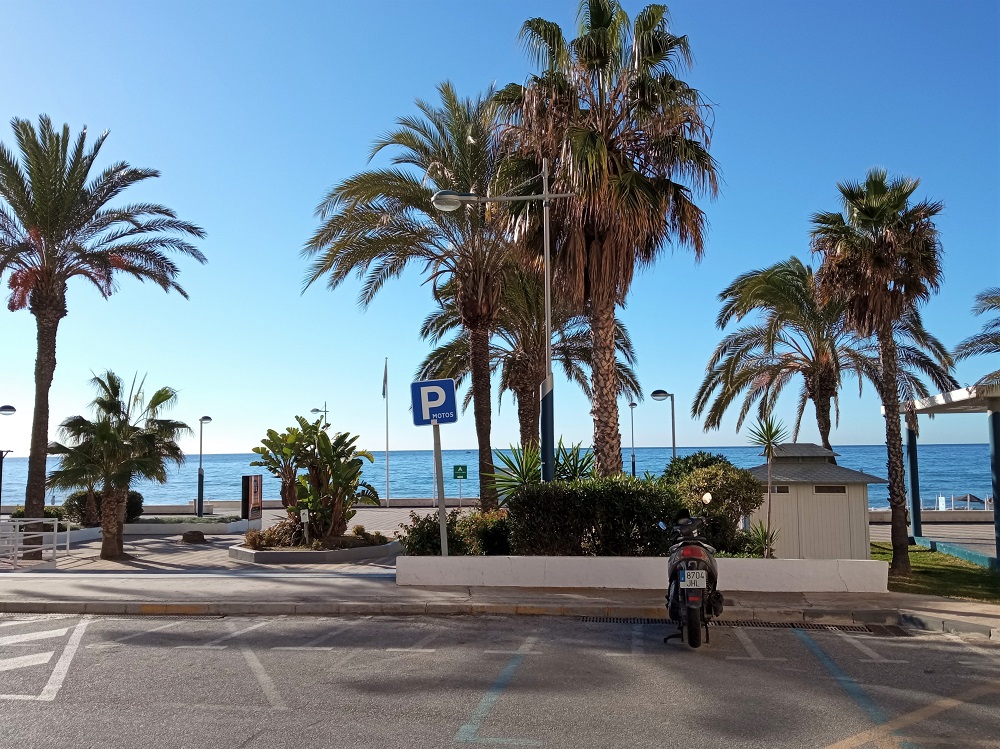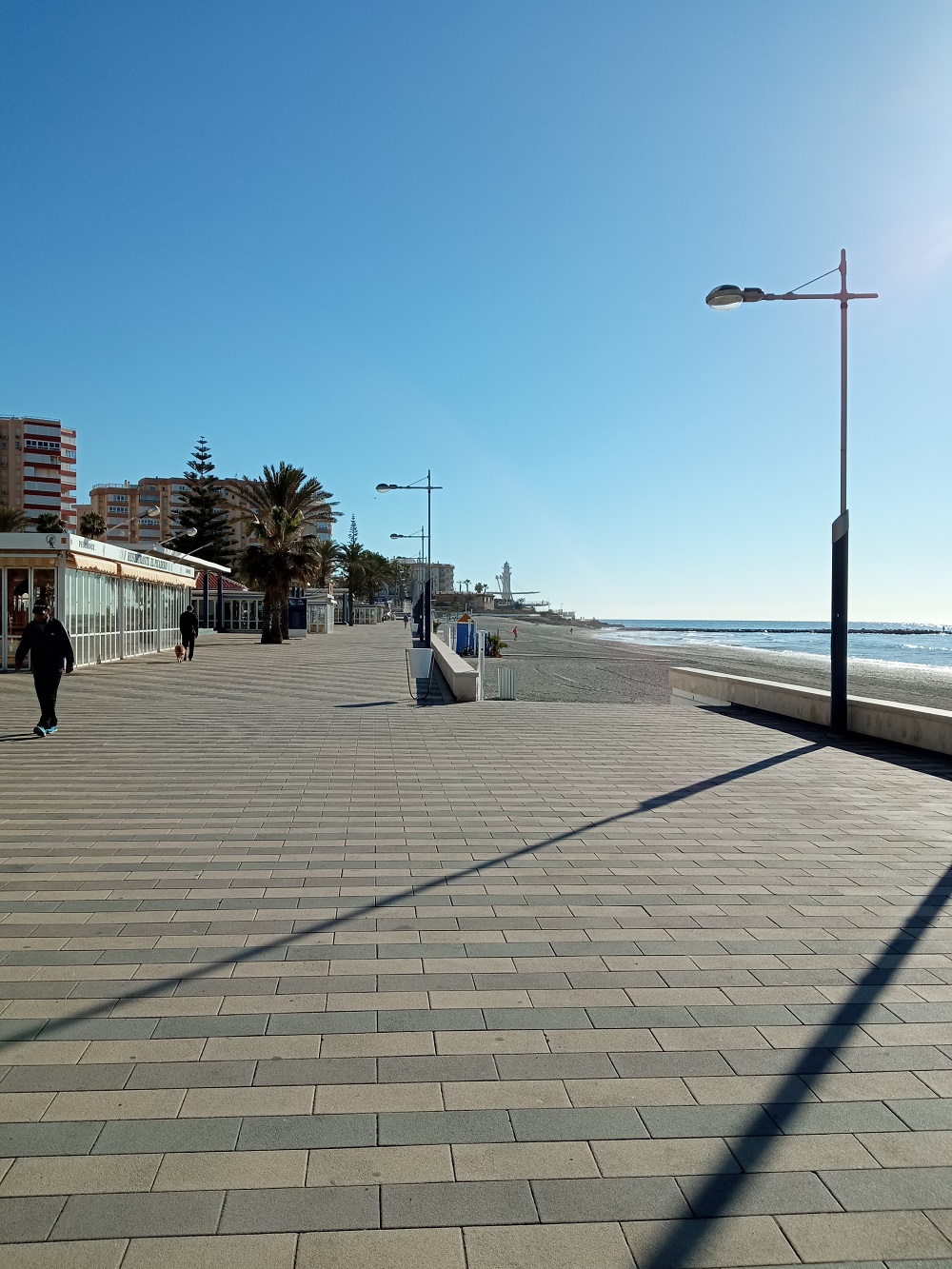 In the below situations, I am simply sharing my experiences of having "stressful errands" and although I had to admit that sometimes I want to quit, I still stay calm and maybe wait for that moment when we are able to sell the property and live in a tropical island, lolols!
Stress Nr. 1
We live in the countryside, it´s beautiful, we have a fantastic view to the Med Sea, nature is great and it is quiet, but we are faced with other inconveniences too. We are about 2 kilometers from the Pueblo (town) plus 2 kilometers more to the coast. We have a country road that had been blocked for ten days and we had no other choice but to use the narrow road on the other side of the hills. The narrow road I am talking here is mostly on cliffs. The road is too narrow and only one car could pass on it. I have had encounters with other vehicles where I had to drive backwards going up for about 30 meters because I was nearer the crossing than the other car. The common rule is when you meet a car on a narrow country road, the one that is going up would have to give way to the car that is going down because it is difficult for the latter to drive backwards in an upward direction.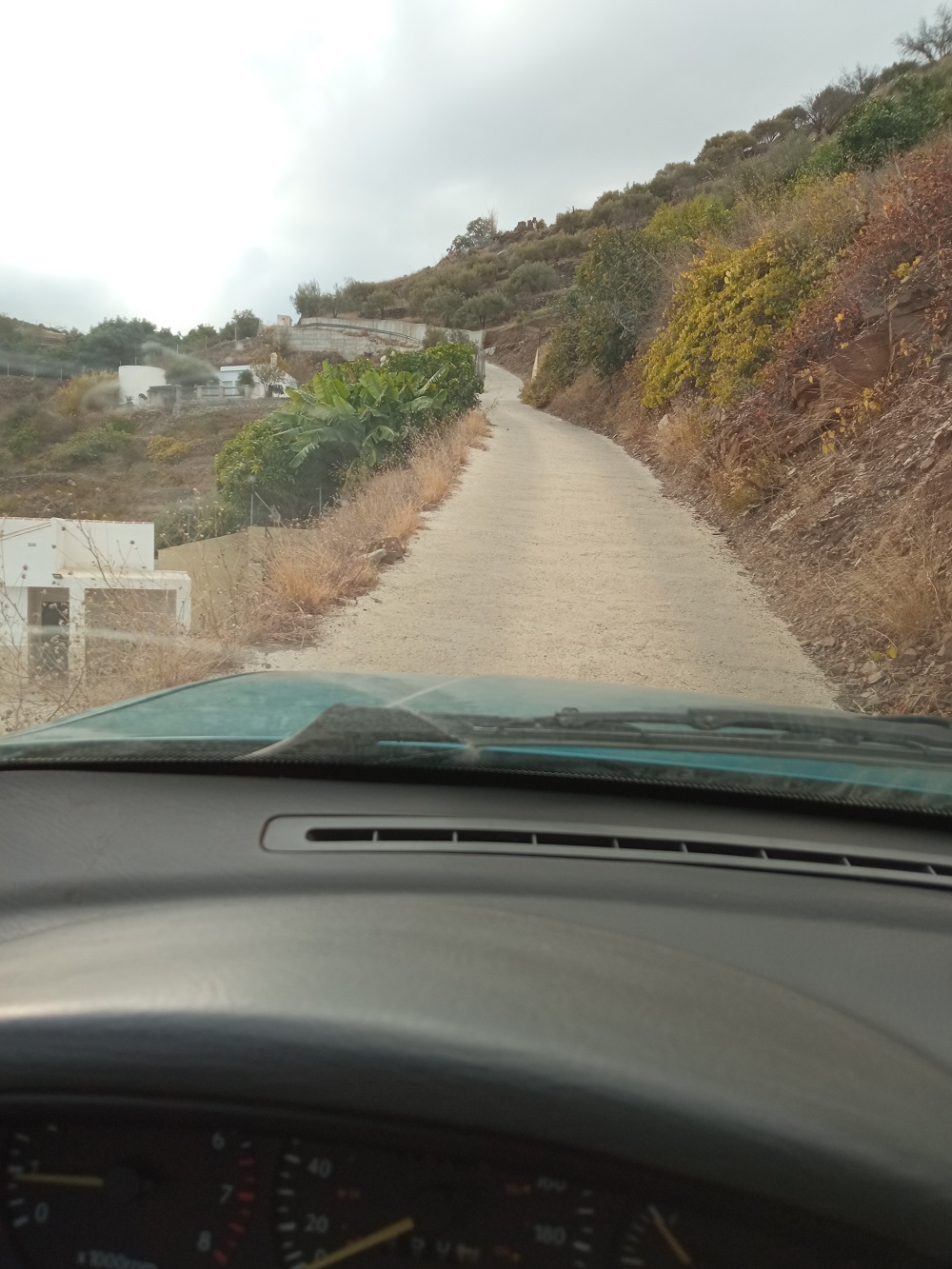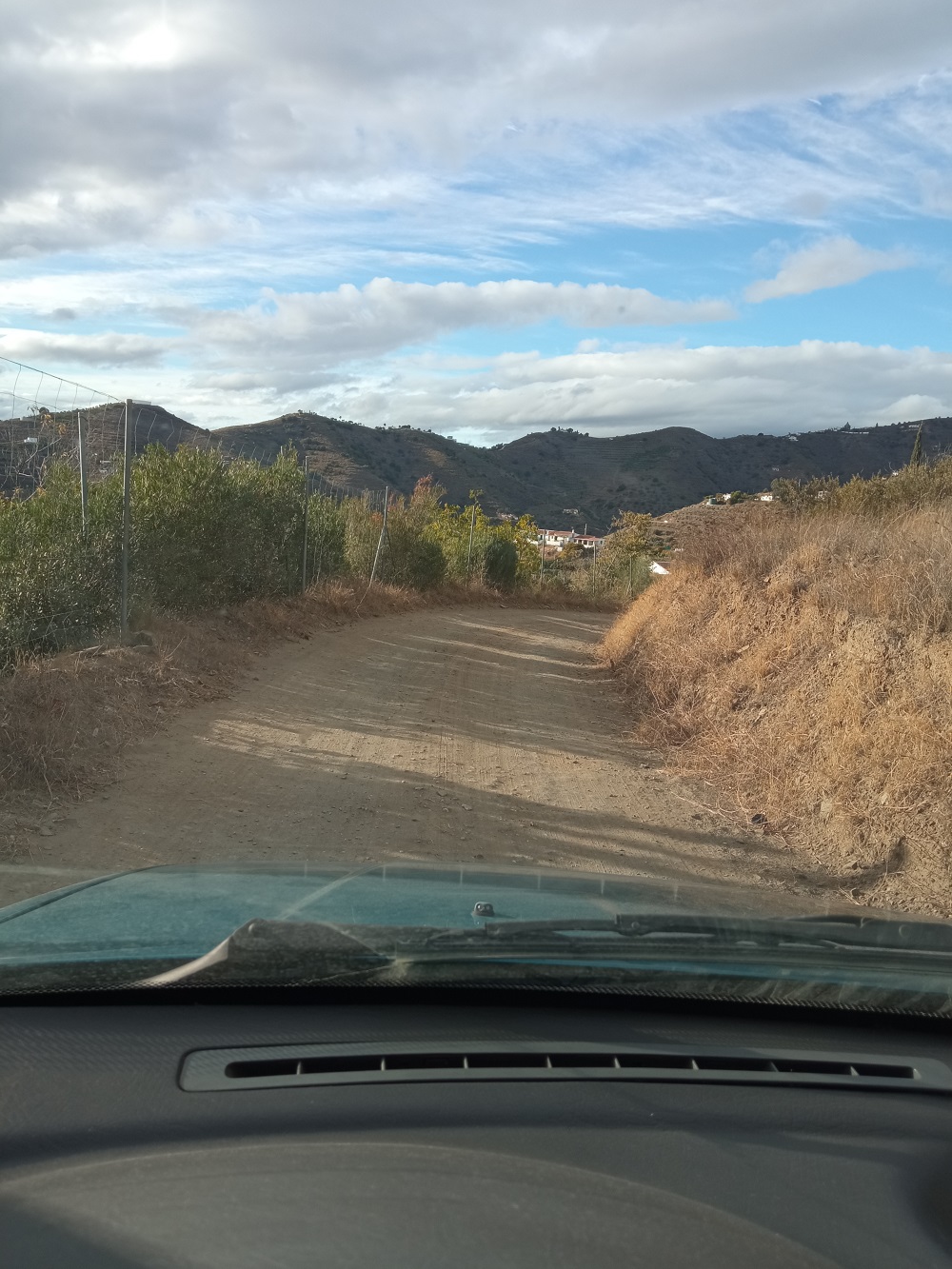 Stress Nr. 2
Today had been a crucial day for me... The battery of my Spanish smartphone had been low last night, I had overlooked that, so I loaded it to make sure the battery has 100% power when I go down to the coast. Alas, when I opened it today, it asked for my pin, I tried and tried and tried. I was blocked and could not log in. So I went to my provider to have the phone unlocked. I had my SIM card duplicated a month ago because I needed a Nano SIM card for my new phone. Oh my (!) what a relief...I was thankful to the lady at the counter, without the phone it is difficult to move around in Spain.
Stress Nr. 3
I told the story of the German bank that closed-down its branch in Torre del Mar. While in Vienna, we sent deposits of 400 Euros each time and it went back every time, we didn´t know what was the reason. We still have a balance in our account with a pretty sum that could cover the bills for a long time, but we never knew what the status of the remittances were. We got no reply for our emails, no reply for phone calls. The Torre del Mar branch finally closed-down last Summer when we were not around in Andalusia..and we were left with unpaid electrical bills of a laughable 58 Euros that represented no consumptions but just rent for the meter. The payment of our bills were not worked-on by the Main branch in Malaga and that´s were the trouble begun. Yesterday, we got a notice from the electric company that our electricity will be cut-off if we do not pay the 58 Euros until Dec. 14. The balance represented meter rent for July, Aug and Sept. We came back to Southern Spain last October after 22 months absence.
To make the story short, I went down to the coast to settle the unremitted balance of 58 Euros at the Post Office. We now have a new bank account in a different bank and the first bill was already deducted from the new account. I can imagine other foreigners of their troubles, who are using this German bank to pay their bills, they will be damning it when they comeback to Andalusia especially when they arrive at night because most houses in the campo (countryside) are dependent on electricity to pump water, get warm water, cook, heat, etc.
As soon as all automatic remittances are confirmed under the new bank account, we will finally close our account there and get our balance of 1.800,- Euros. It is a shame that this bank had been mismanaged, it had been the biggest bank in Germany and now they are firing people around the world by the thousands.
Stress Nr. 4
Gusty winds, we had it the whole of last week. Anything that is not nailed will be blown away. I hate it when its windy particularly when it´s cold. And we started heating with the wood burner a couple of days ago. When the wind is strong, sometimes it is difficult to set the woods on fire. Today, I got fire starters at the garden center at 6 Euros each. We could use-up less than 2 cubic meters of olive woods in winter, 1 cubic meter costs about 75 Euros.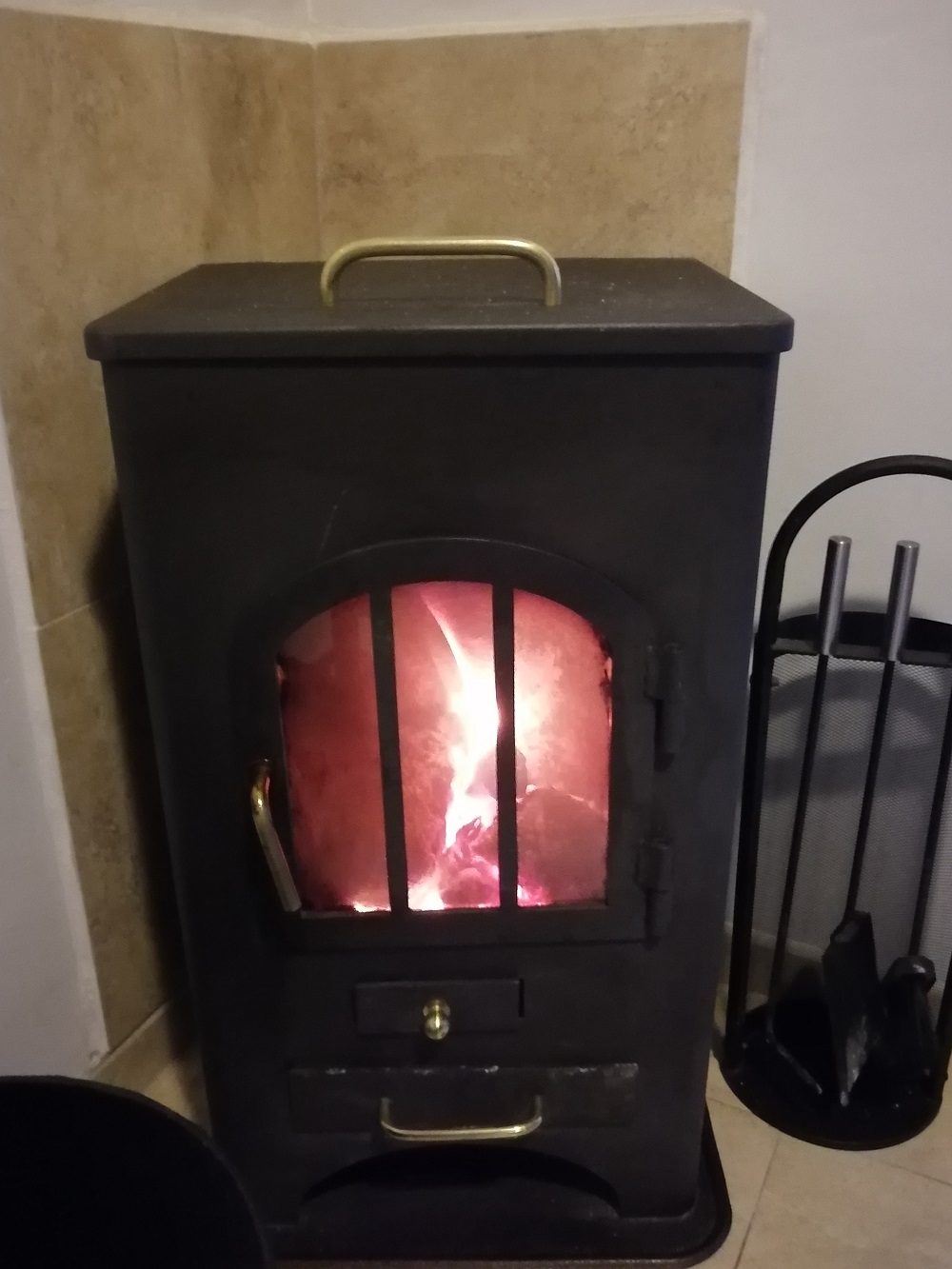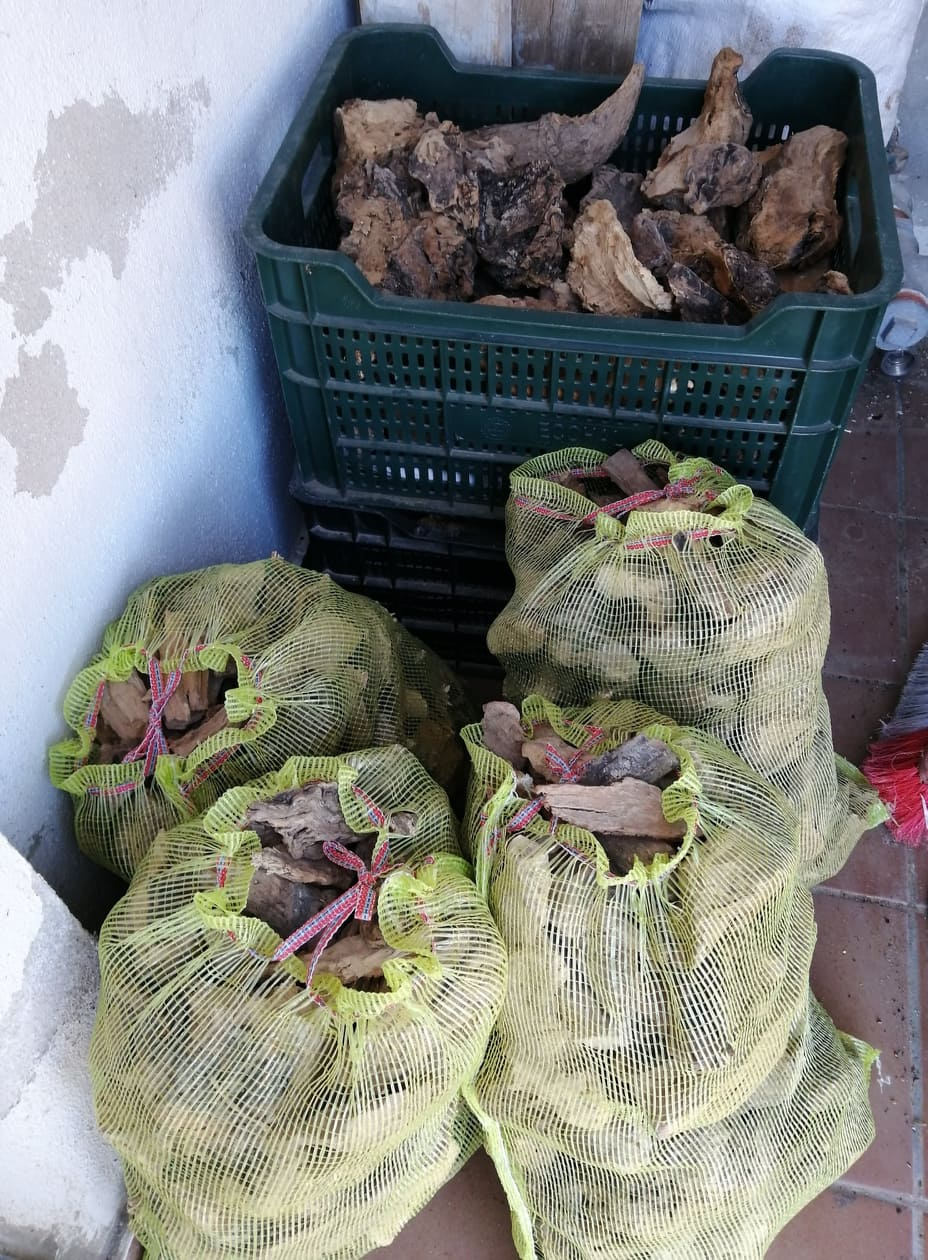 Stress Nr. 5 (Resolved)
I also told about the 200 Euros parking fine at the supermarket when we made our groceries there. We didn´t have that blue card for the disabled because we forgot to bring it along from home base. I went to the police two weeks ago to show the justifications that we have the right to park on that space. At the police station, an officer said he would talk it over with the officer who issued the notice. I also told him that his colleague is a neighbor of mine in the campo. The following week, I called him up and he said there was a good news for me and that the officer cancelled the notice of the fine and I need not pay anything. Good news indeed!
Second Home
If you are planning to buy a second home in Spain or anywhere else, you would have to think twice. We´ve been here for almost 26 years and we come here only in winter when Europe is experiencing minus degree-temperatures. A second home in a foreign land is nice particularly when you want to have the sun, beach and the local culture. Torrox has a mild weather that has a yearly average of 18°C in the whole of Europe based on the scientific studies and have the logo "Torrox, mejor clima de Europa" (Torrox, the best climate in Europe) patented.
The reason why I said think twice is...if you are just staying for a short time, then it is better to rent. The cost to maintain a house is enorm if you are just using it 3-4 months in a year and it is a waste to spend money on maintenance. Some friends have sold their houses and fincas and simply rented an apartment on the coast. Of course it is romantic to own a finca with fruit trees, orchard or the like, but there are constant works to do, like when you are back to home base, who will be doing the watering of the trees? Who will trim your garden or who is to take care of the weeds growing in your front yard? All these cost money and if you are not financially well-off, better abort the thoughts of dreaming a house in a foreign land.
Well friends, I have to admit that we are in an advanced age now (which I do not deny), we have to give priorities in life and before getting stressed, we prefer to just lay down on a hammock, sip Rosé and watch the blue sea under a palm tree.
Life is good sometimes....I´ll see you around!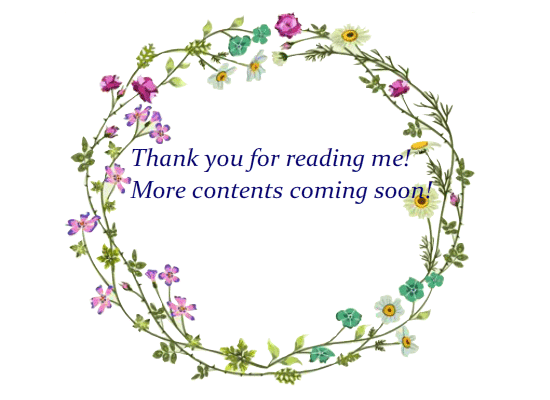 GIF by @gremayo
[//]:# (!pinmapple 36.729542 lat -3.966284 long Playa de Torrox, Andalusia d3scr)
Original text, all images are owned by @mers
---
---