AREA OF RIGHT ANGLE TRIANGLE WITHOUT FINDING HEIGHT IR BASE
Hello math bugs(🐞) & hivers(🐝) warm welcome to my article.I hope you are strong and stout and doing good in life.Thanks for the support. I got more that 784 love (❤️) in my previous post.It is really encouraging to me.
Today I got another intersting geometrical problem which you gonna like.You must have seen the cover photo. Let me explain the problem a little bit.If you got hypotenuse and perimeter of a right angle triangle,you can find its area without calculating the base or height.you can find them but it will be a long process.I am gonna show a formulla with which you can do it without a pen or paper within a few seconds. Try it yourself and then go ahead to check my solution.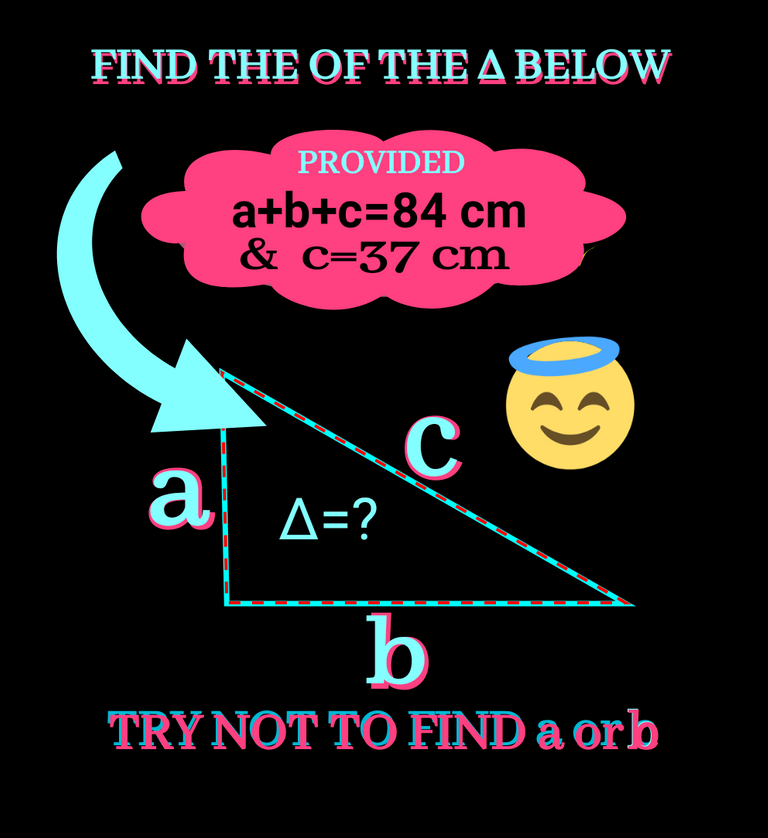 The solution:
The formulla is s(s-c) unit². Where s means semi-perimeter of the triangle.Check the solution below before heading to the proof of the formulla: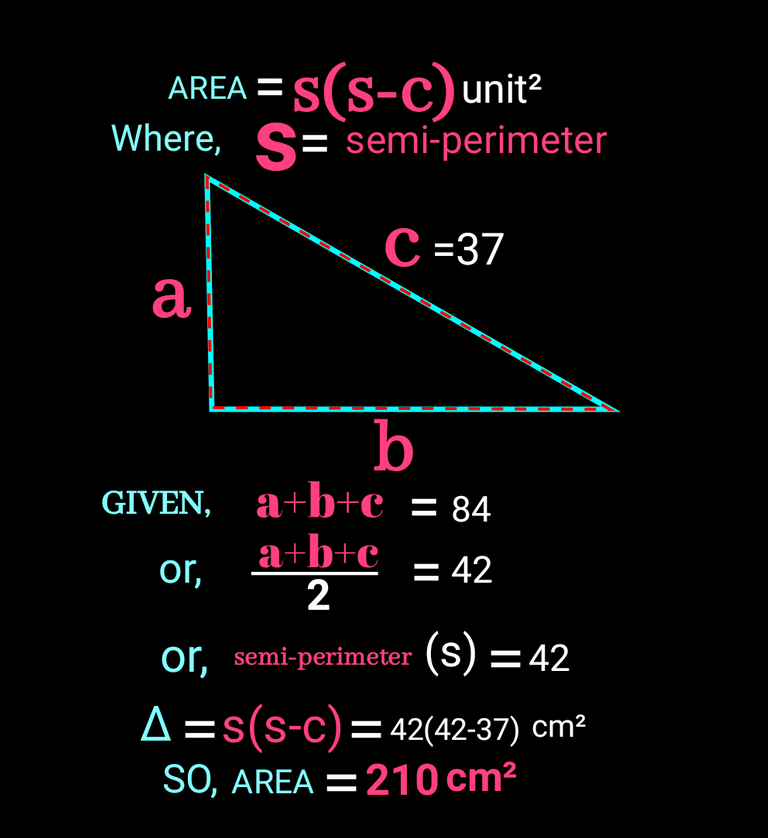 Now let's find the formulla:
If we wanna prove something we have to know the other related proven formullae. Here you must be aware of two formullae i.e formulla of in-radius and the other formulla of area of a right angle triangle.Check the formullae below and proof of today's formulla used to find the required area.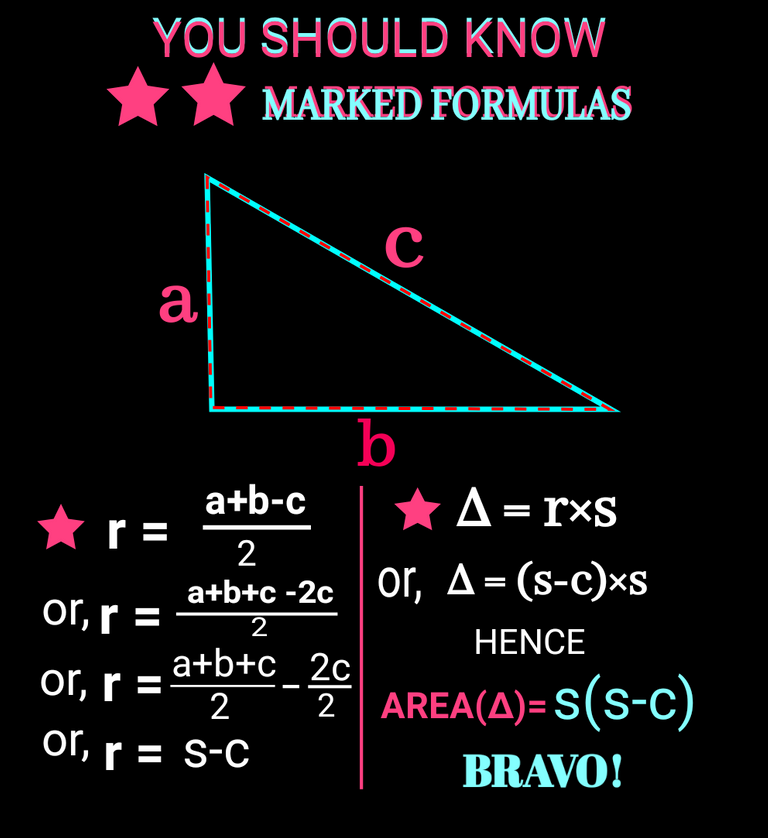 The other way to solve the problem is to find the value of a and b using Pythagorean formulla. Let's check it below: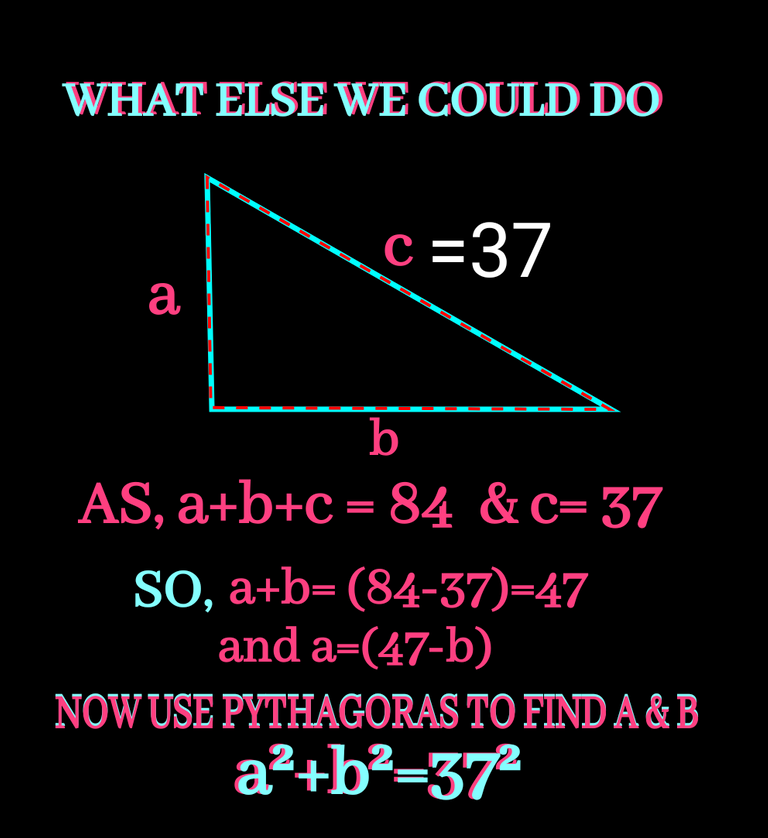 Let me show the remain portion. How we should use pythagorean formullae, check it below: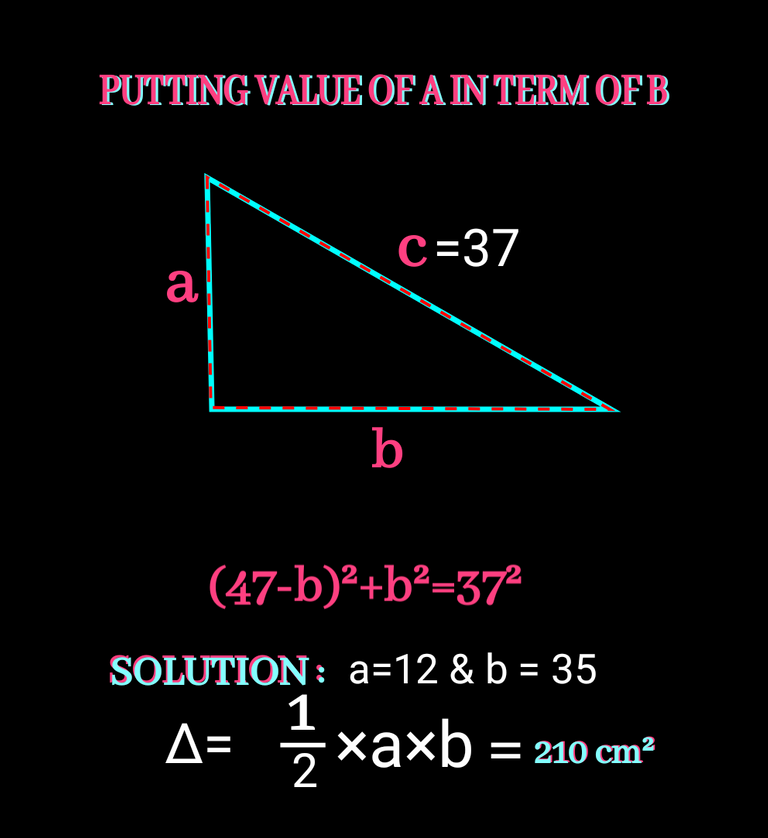 All the formullae used here today except the the proven one may be unknown to many of you. If you need prove of them make a comment below. I'll do it in article to come.
You can check my previous related article below:
In-radius and In-circle
I hope you find my work interesting.
Thank you so much for visiting
Have a great day
All is well
Regards: @meta007
---
---