DISTANCE BETWEEN IN-CENTRE AND CIR-CUM-CENTRE.

Hello math bugs(🐞) & hivers(🐝)
I hope you are strong and stout and doing well.
Today the question is finding distance between In-centre and Cir-cum-centre.Check the following the following figure and try to find out the solution.You need to every inch and out of In-circle and cir-cum-circle and their relation to solve it.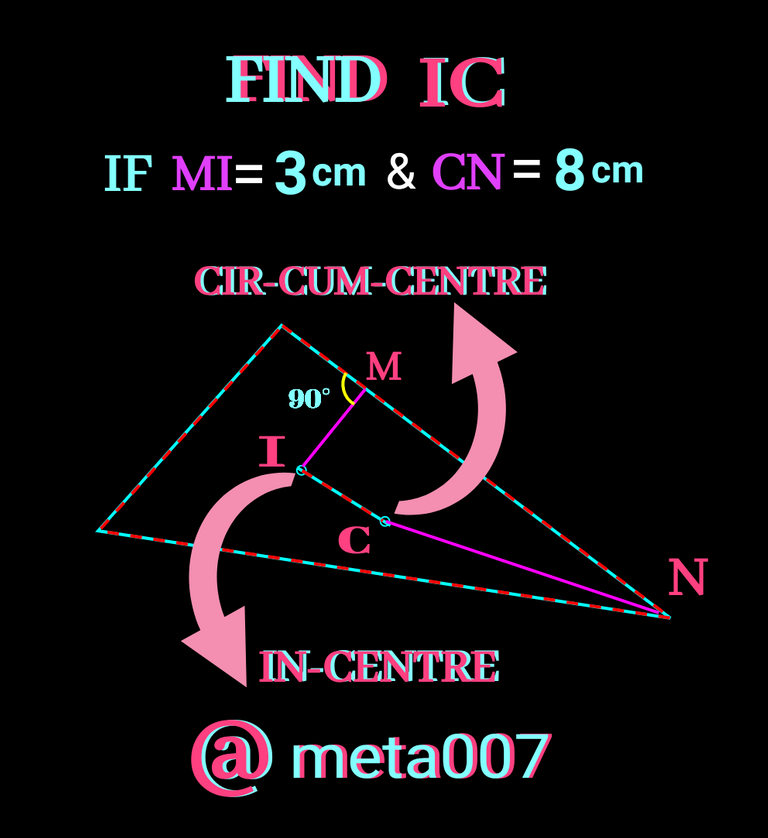 The distance between two above mention centres represents by :d = √(R²-2rR) Where R represents Cir-Cum-Radius and r represents In-Radius.
It is time to prove.It may be quite complicated but give it a try.
Need to know three things:
📯When the line joining In-centre and the vertices is produced to Circumference of the Cir-cum-circle, what we get check below: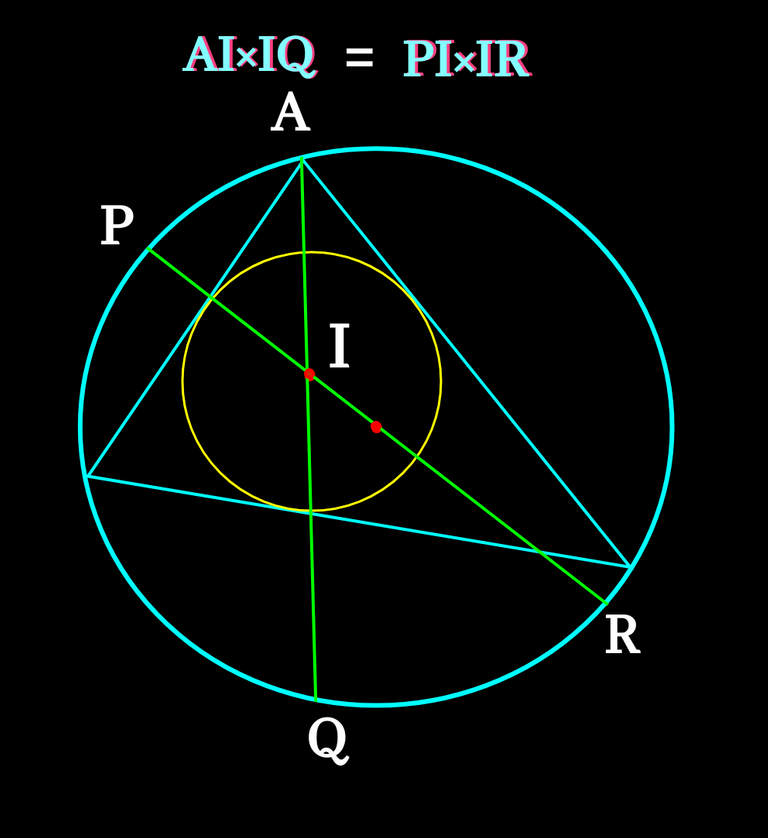 When we try proving something in geometry, we should know related proven staff.So I am not proving it here.🤪 I'll keep it for some other day otherwise it will be very irritating to get all the things at the same time.
📯📯As AI in the figure is angle bisector so angle A get divided into a And thus angle B to b each.Again angle BIQ becomes (a+b) as external angle of a triangle is equals to sum of internal opposite angle of a ∆.So we have BQ=IQ.Check details below: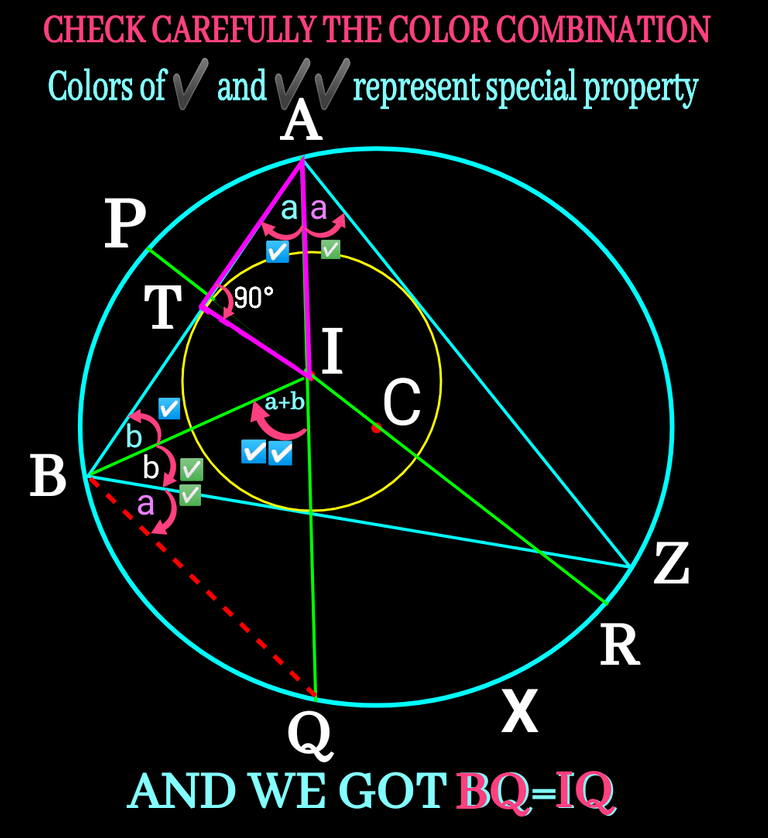 📯📯📯The two pink and red triangles are similiar because they have two equal angles.Find it in the following figure: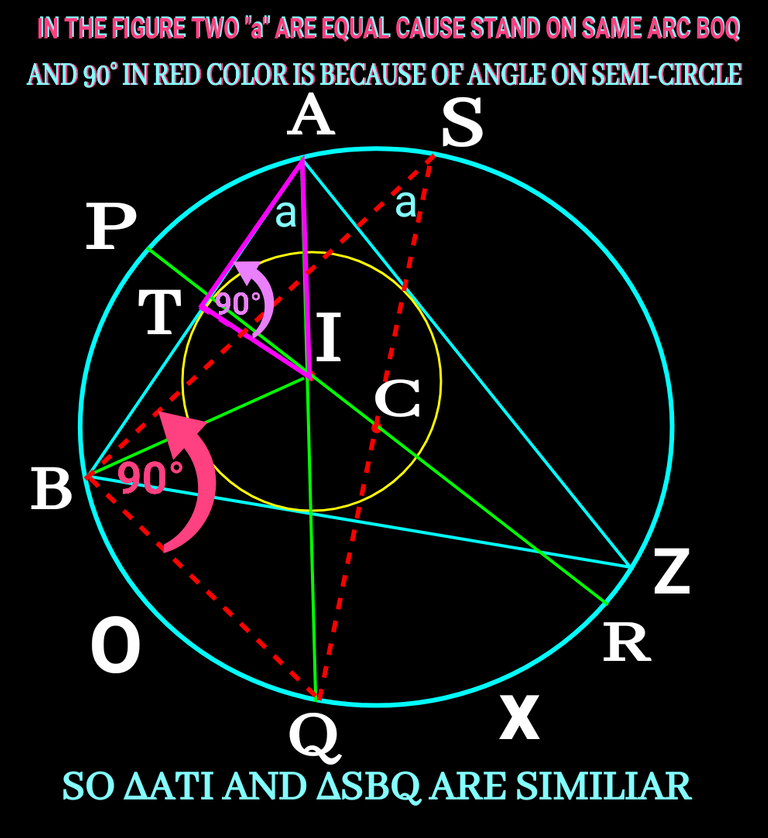 So what we get is in the following figure and also coming to the proof.Bang! Bang! here it is: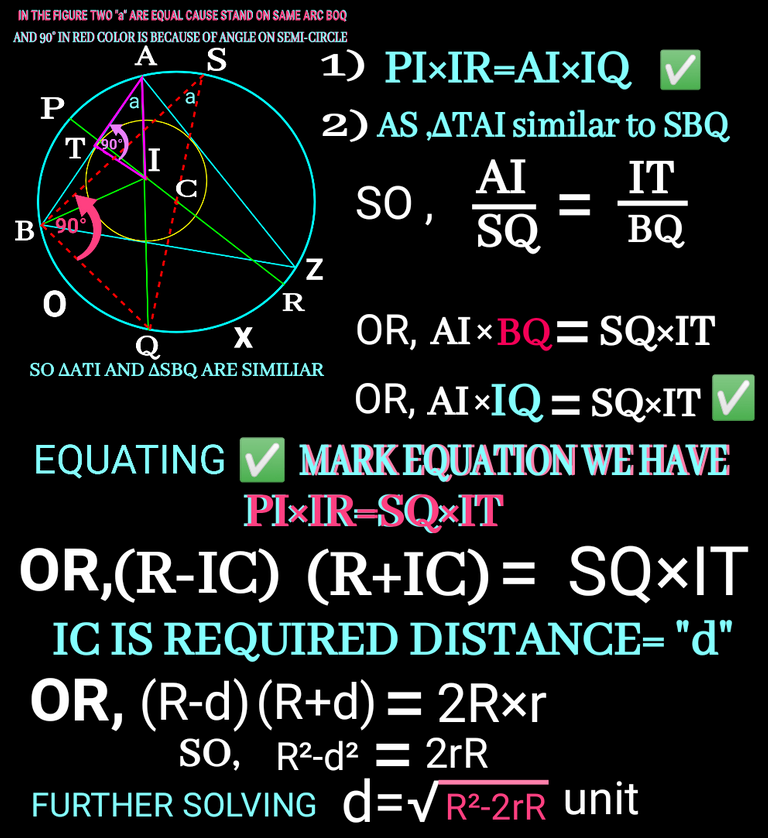 We can proof the formulla using sine rule and cosine rule also but before that I had to prove them also.If used that method it would be more complicated. So I decided use geometry.
The In-radius is perpendicular drawn form the centre to the sides of the triangle and the Cir-Cum-Radius is distance between vertices and Cir-cum-centre. So the solution is given below.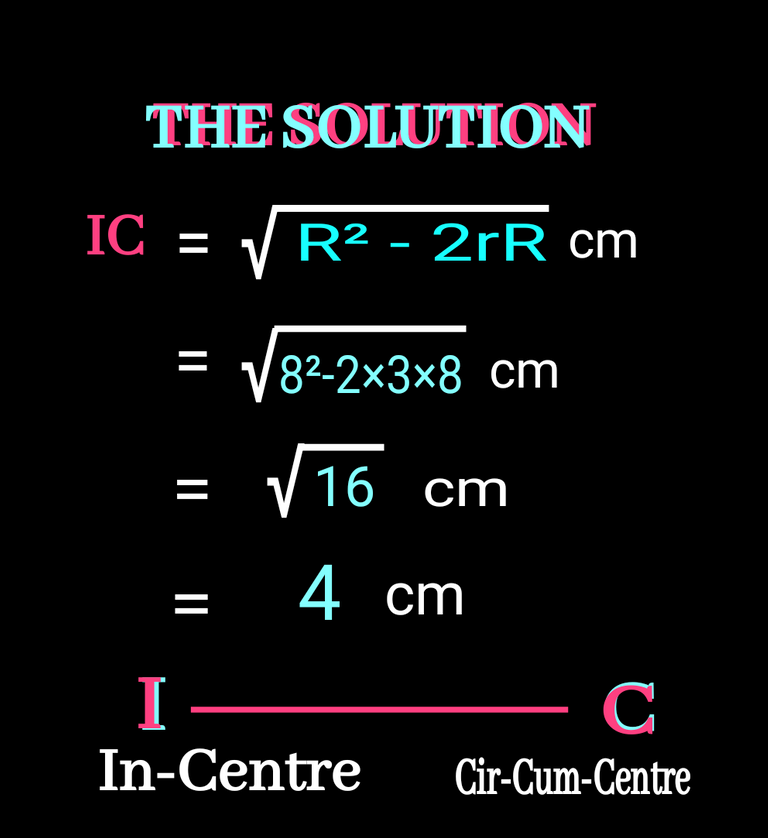 The construction may be in appropriate because it is done without taking measurement (what eye sight tells).
✅ Check previous related post below:
I hope you enjoyed giving a little bit trouble to your brain.Thank you so much for visiting.
Have a great day
All is well
Regards: @meta007
---
---