Another 5 oz Silvertowne Poured Bar
Yesterday I shared a Silvertowne 5 oz poured bar. It's nice, but it was modern. Today I'm showing another one, but this one is a bit older.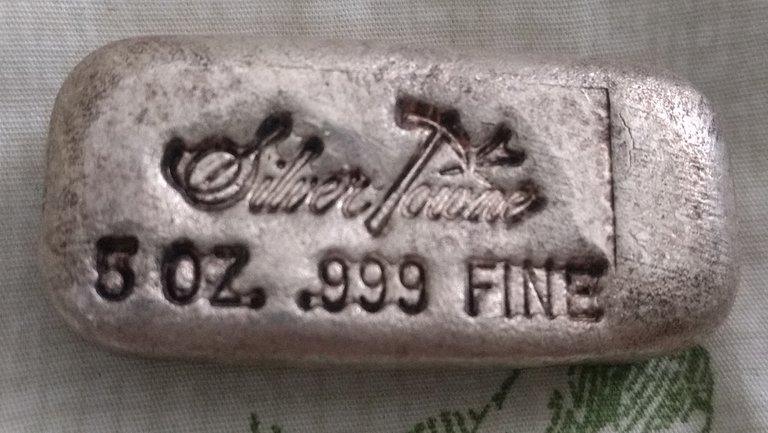 So, how can one tell the difference? According to allengelhard.com's Silvertowne page, there are a couple of ways. One, is the designation ".999 FINE". The new bars have ".999 FS." The other difference is on the back.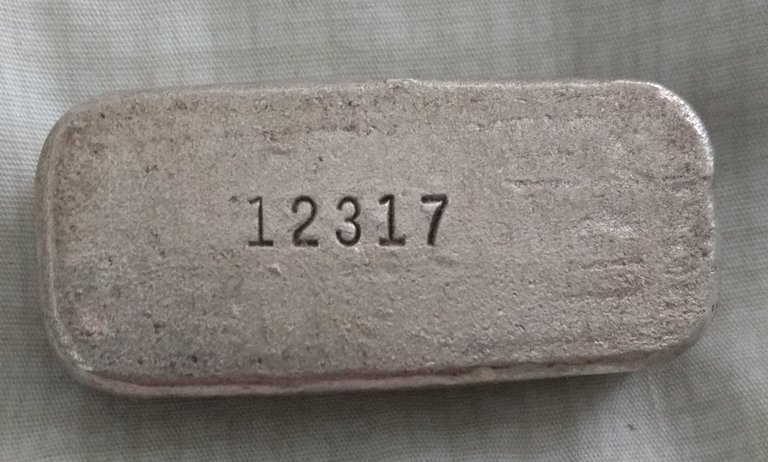 Yesterday, the newer one was blank, except for some cooling bubbles. This one has a serial number, which is also a hallmark of the older Silvertowne poured ingots. And conversely, the blank back and cooling bubbles are consistent with their newer poured bars.
I didn't really know a lot about the differences when I purchased these bars, but I was happy to learn something new and very thankful for a resource like allengelhard.com
Posted via neoxian.city | The City of Neoxian
---
---