Mind Your Pegged and Backed Tokens
We all like to make profits, and many of us are ready to pull profits at the first sign of green.
Historically speaking, when the price of HIVE goes up, the ratio of HIVE:Engine-Tokens goes down just like I wrote yesterday.
But we must remember that all Hive-Engine Tokens are not created equal.
Some of the tokens on our Engine are pegged. Such as the EDS Token. The EDS token is an income token, and each token is roughly worth 1 HIVE.
Because the tokes are backed by the @eddieearner account, it does not matter if the price of HIVE skyrockets, they are still worth, roughly 1 HIVE
Yesterday with the price pump of HIVE, we some that some people took their profits and ran.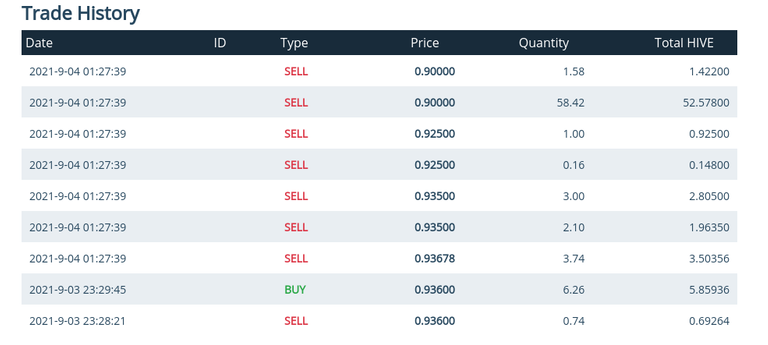 Of course this is ok, and even celebrated
If pulling out your EDS tokens and cashing in the HIVE gets you more FIAT than what you invested, and you are using the FIAT actively, than by all means, take those profits and run.
BUT - if you are staying vested in crypto and simply moving crypto around, mind the pegs!
You could end up losing money.
Some of us are vested long term and know that HIVE is going to surpass the dollar eventually.
If you are one of those people, do not sell your pegged tokens. Mind the ratios, count your sats, see if you are really getting "more" of your preferred crypto.
Another token that sold for low was the World-Famous SPI Token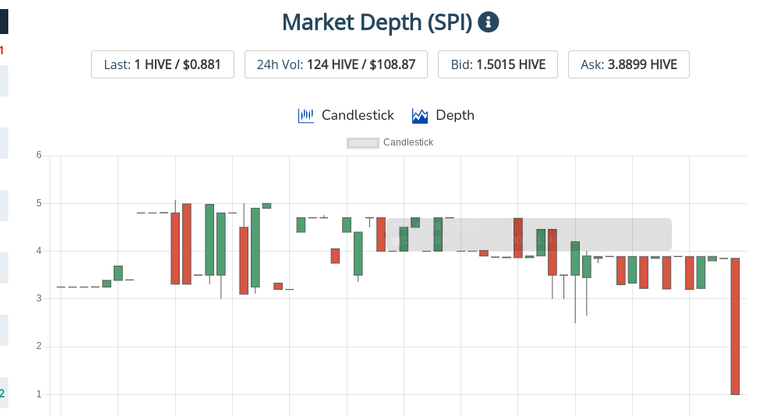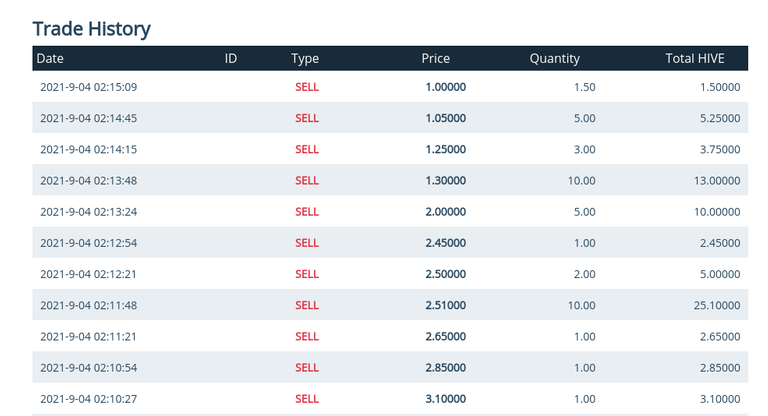 Again, if your goal is to get as much FIAT as possible, and you turned your SPI into groceries, rent or medicine (or whatever else you use your FIAT for) - congratulations!
But if you aren't immediately turning the HIVE that you earned from SPI into FIAT, you may be losing out.
Why?
Because SPI is backed by Bitcoin, and gold, and other investments.
When you own SPI, you own a portion of those other assets.
This one is a little more difficult to guage, because a fast SPIKE in HIVE could mean that the SPI token becomes worth less HIVE (although the FIAT value stays the same - or goes up depending on which assets SPI is HODLing).
The point is, to know what you own, and act accordingly
Some tokens are HODL tokens, and designed for long term growth, and not short term spike earns.
Tokens such as SPI - can be sold back for 95% of the value to the team which runs the token, don't be so rushed that you lose long term money.
This is financial advice - but everyone here is smart enough to know what their personal goals are, and tailor accordingly.
For those of you who sold HIVE - did you sell at the top of the mountain?
Posted Using LeoFinance Beta
---
---