Traveling With Love #37 - The Biggest Safari Park in Europe
Hello! I am back from my holidays and while that is not the end of my "traveling", as I am going back to my home country for a month to visit my family, I don't really count that as a holiday, as I will be working remotely and helping with house renovations a lot - so while still laid back, it's gonna be much less of a relaxation time.
I will definitely be posting a lot about my vacation, as I went to Marseille, the Puglia Region as well as Valencia - but first, I still need to catch up on a post or two from when a friend visited us in the Netherlands. This flat and fairly boring country when it comes to trying to reconnect with nature for some reason has the biggest safari park in Europe - Beekse Bergen - and I didn't even know about it until last month! We decided that sounds like something that we shouldn't miss while we live here and took our friend there for a little bit of a different Dutch experience.
The Nature
It is simply extremely enjoyable to walk around. While being the largest in Europe, it still isn't that huge, so you can easily walk through the whole thing in a few hours. There are paths for walking, as well as separate ones for car and boat safaris, which means you can enjoy it in multiple ways depending on what you want or can do.
Because the animals require a certain environment for them to thrive, the way nature is built does make you feel like you've left the Netherlands. This is something that makes you immersed and enjoying the surroundings. I don't find the park to be something wow, but just look at the pictures - you have to actually try hard not to enjoy your time outdoors.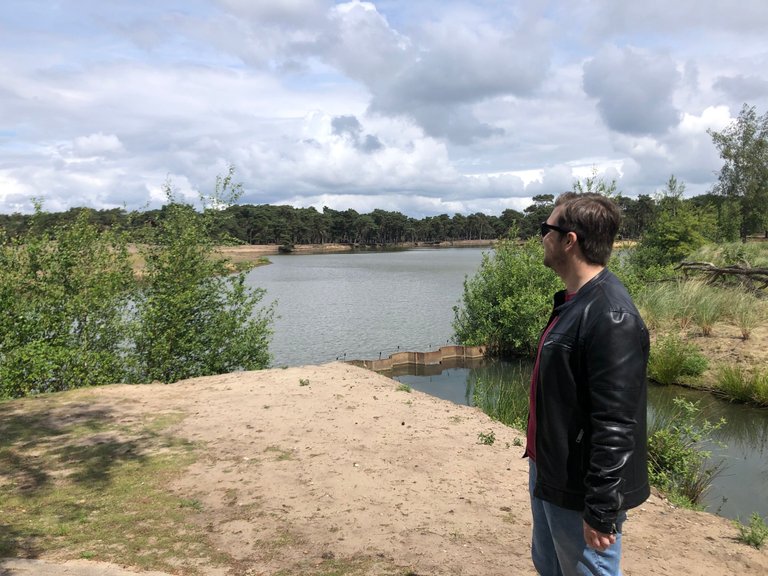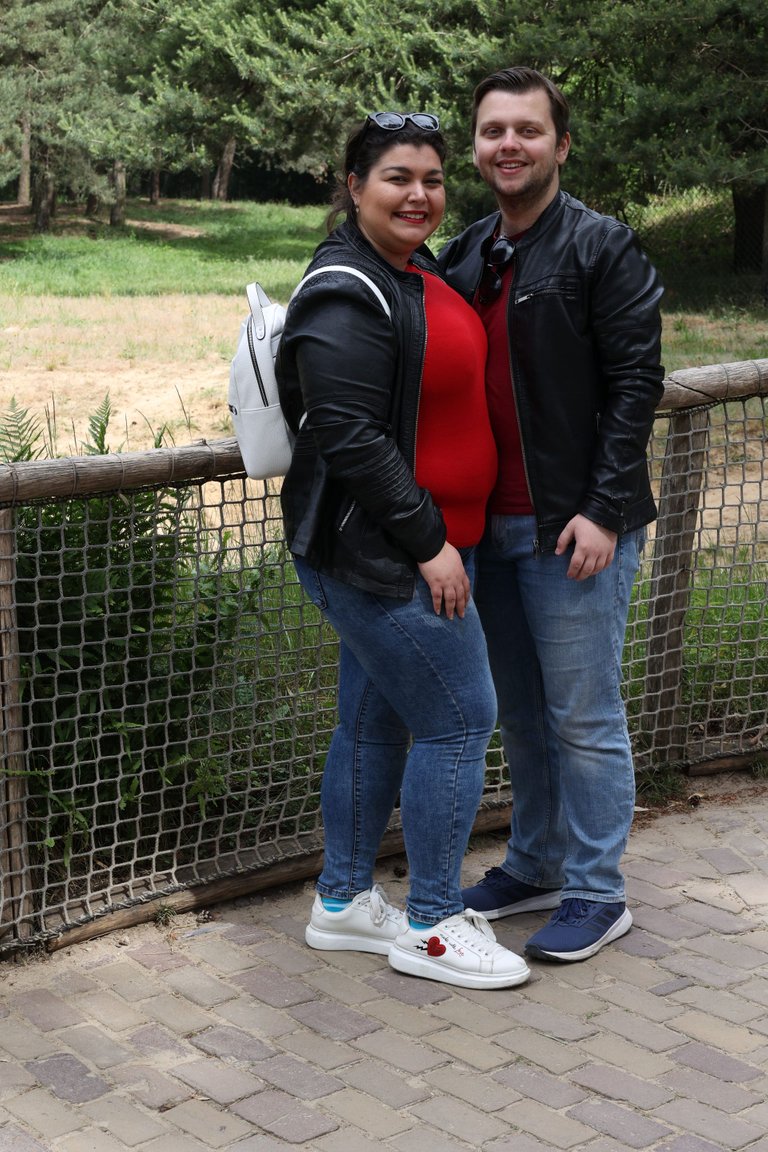 Animals
I will start off with the difficult subject, that always makes me feel a little bad for going to places like this one - the fact that the animals are put on display and not necessarily in a perfect environment for them. This makes me often skip smaller zoos and try to only visit places in which I see there is at least enough space.
Honestly, I don't think it is that bad in this Safari Park. I am not a speciallist by any means and I don't know enough to say either way, but it feels like there is a ton of space for the animals to live on. They are separated in a way where they will not hunt each other, as only those who can co-habit share the same living space. It seems quite fine and so it didn't make me feel uncomfortable, and I could enjoy my time.
The way I'm gonna do this is just give some pictures and then say something about it, provided I have anything interesting to say (so there won't be that much text.)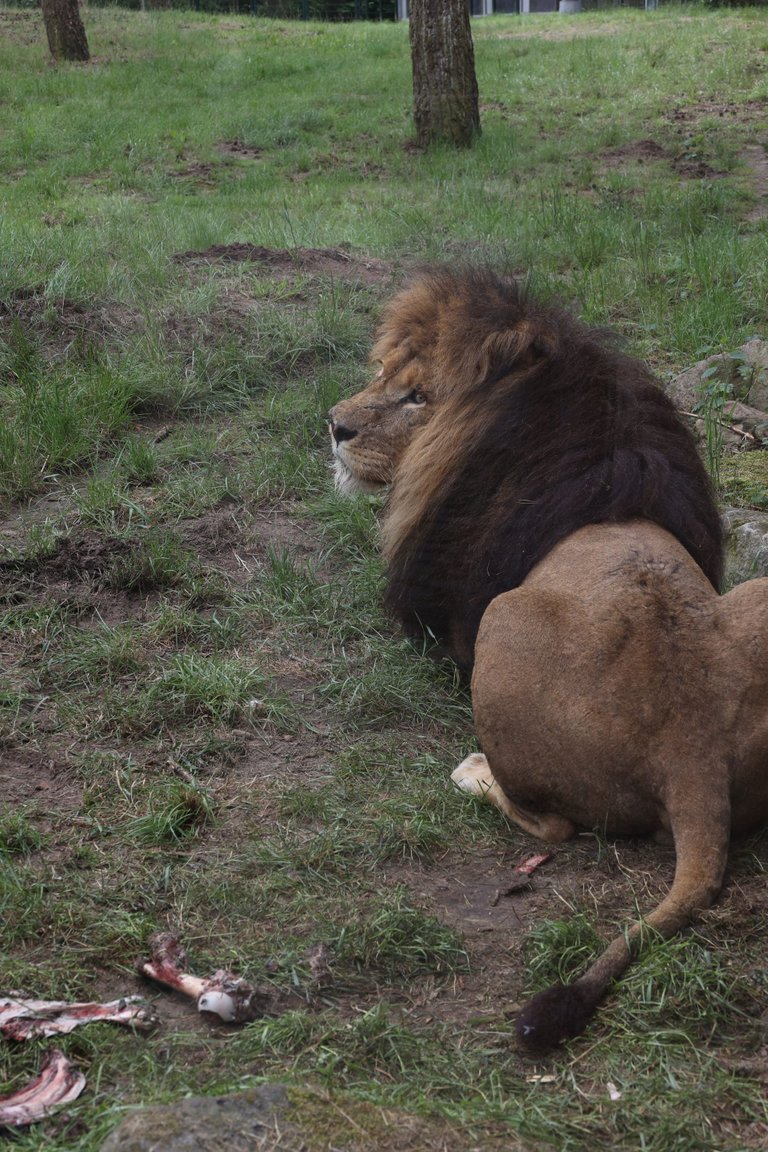 The king of the jungle looked quite intimidating, just chilling around surrounded by bones of the victims - quite an impressive sight and I definitely prefer to see it in a park like this than a zoo in small cages.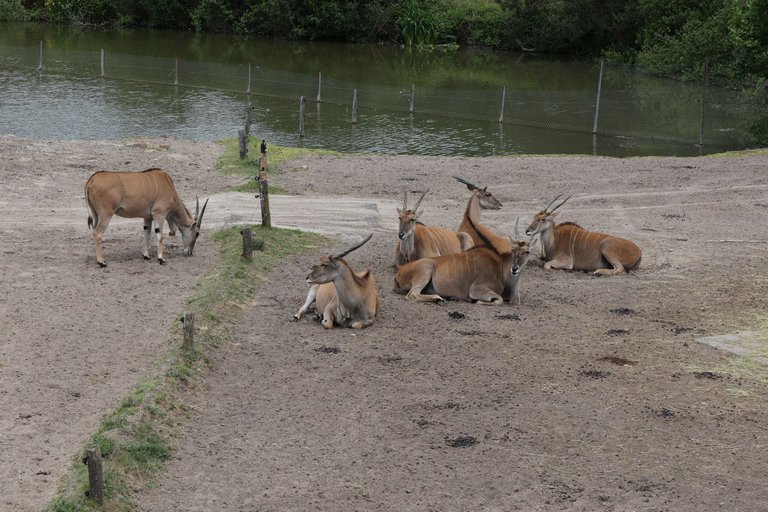 My friends were making quite some fun of me, as I am a big fan of animals like this, while they find them fairly boring. Four legs, some horns - I believe that is just so magnificent! My favourite animals include stags and reindeers, so seeing this kind really excites me!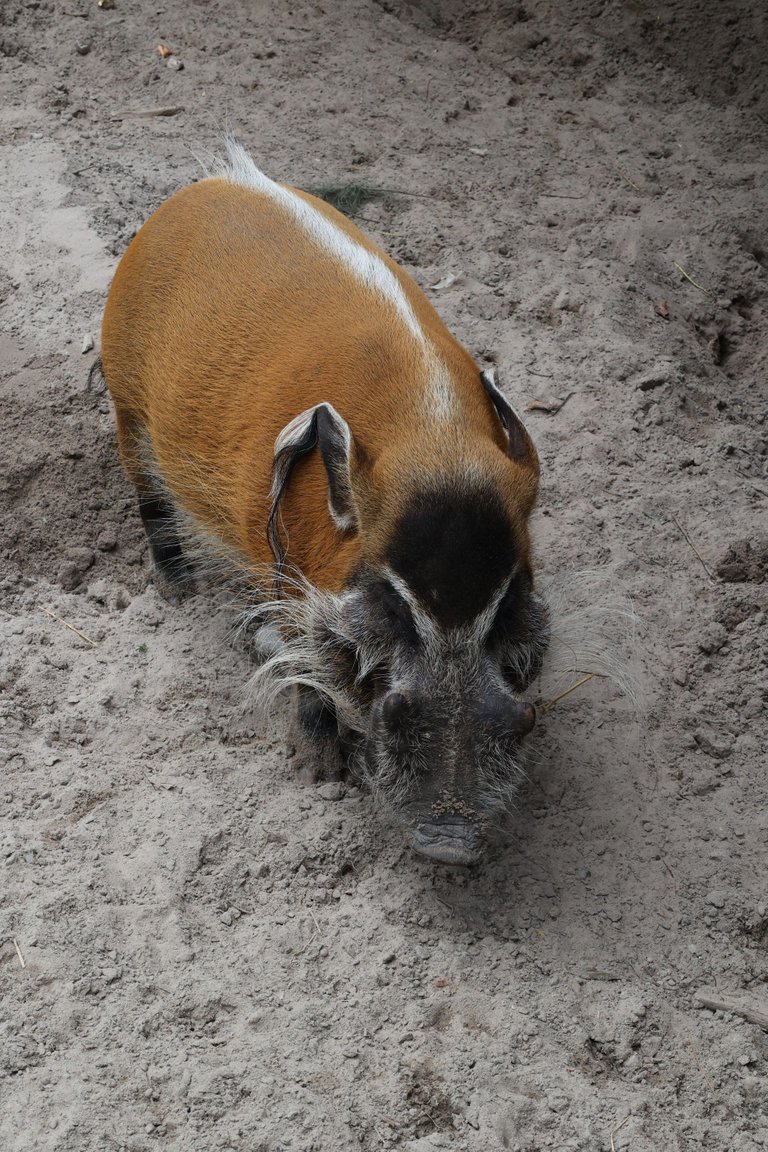 Here we have an animal that's a little less magnificent.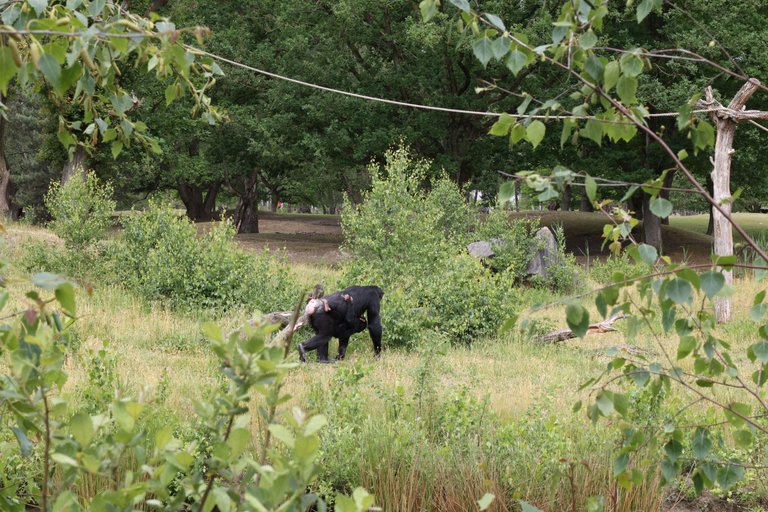 And this one is absolutely adorable, so zoom in and look at that little kid!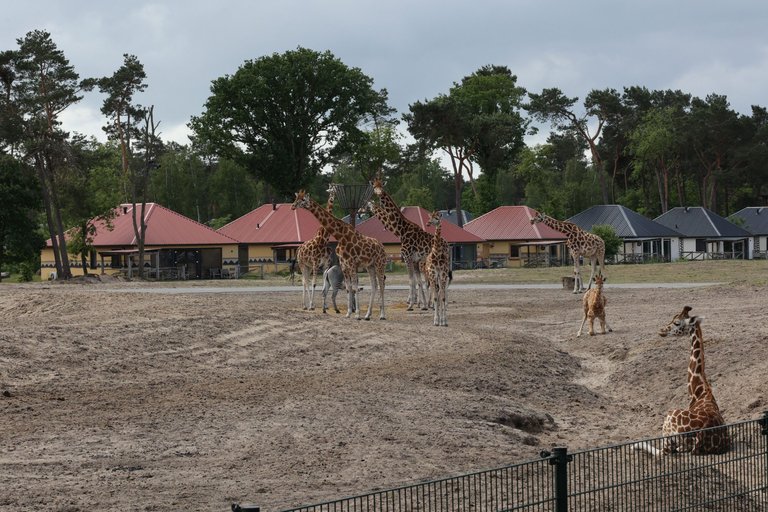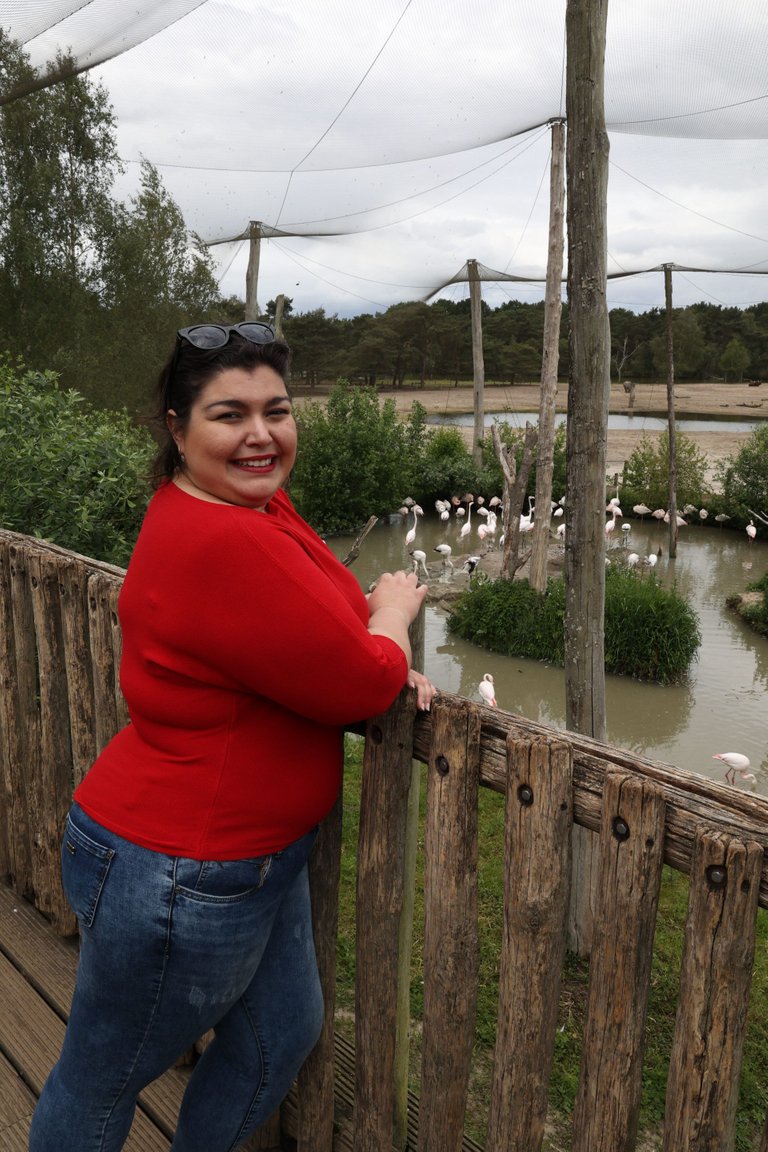 My girlfriend absolutely loves flamingos and if we can find any anywhere - we go there instantly. Her dream is to go to the Caribbean and be able to be around them - her excitement whenever we're close to them is one of the purest emotions I have seen and thus I always look for where we can see them.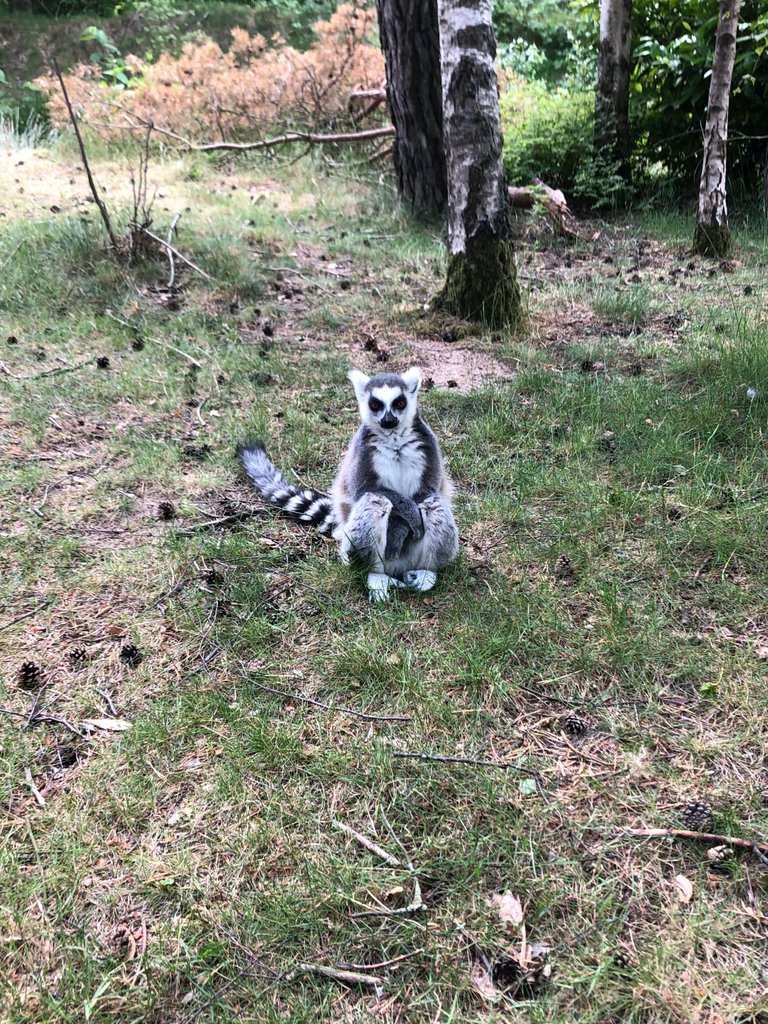 These guys absolutely love having pictures of themselves taken, they were posing the whole time!
Kids Friendly
Something that I love about the Netherlands is how nearly every museum, event and attraction has a way for kids to never get bored. The Safaripark is no different at all, as while there is a lot of walking and animals that could keep them excited, they still made sure that there is more!
I haven't taken pictures of everything (in fact, I haven't at all, it was all our friend with his camera), but here are two of what you can find - while these aren't some crazy things, there were lots of kids clearly having fun, also giving some rest to the parents!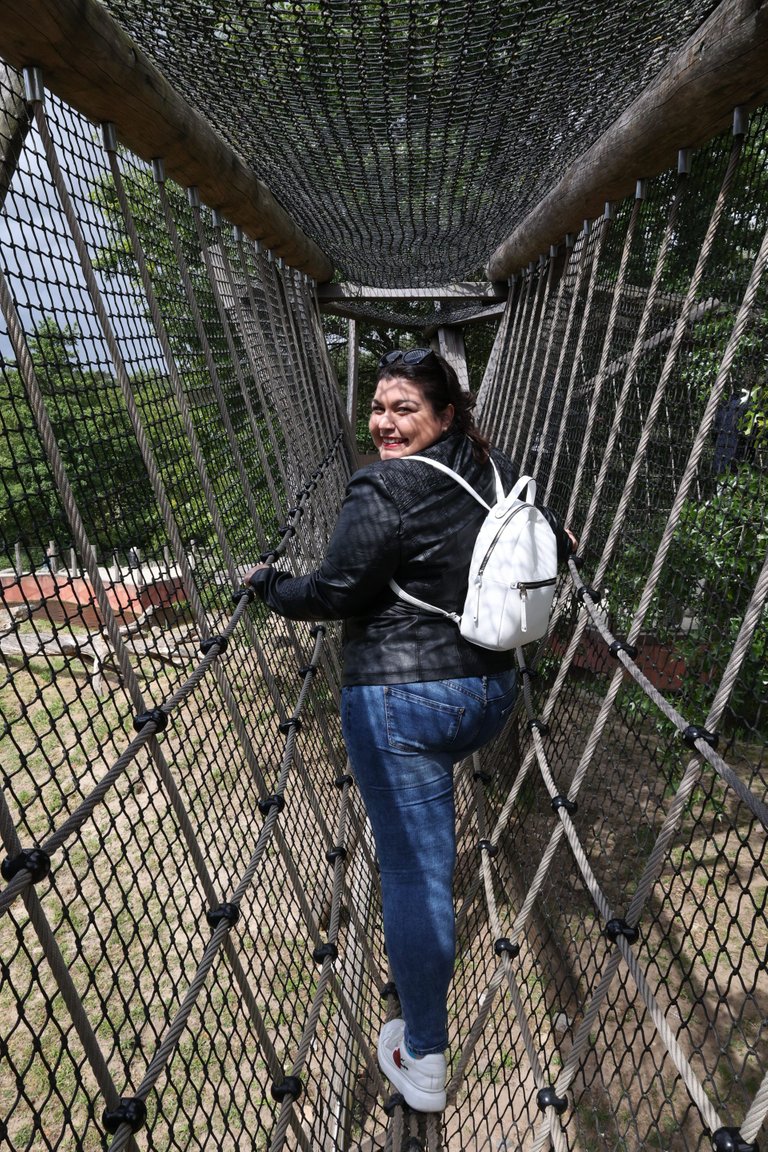 The one on the second picture was honestly fun for me as well - not sure if that speaks more about the "attraction" itself, or myself.

Closing Words
Overall, the Beekse Bergen Safari Park is something that feels a little surreal in the Netherlands. It is a great getaway and a fantastic activity to do with kids. Of course, there is the worry about the animals and whether they are actually able to enjoy their time where they are, but they do have lots of space! Personally, I found it to be a great experience and I can recommend it to whoever wants to get out of the Netherlands for several hours, while not leaving the country at all!
---
---