Traveling With Love #38 - Is Marseille REALLY That Bad?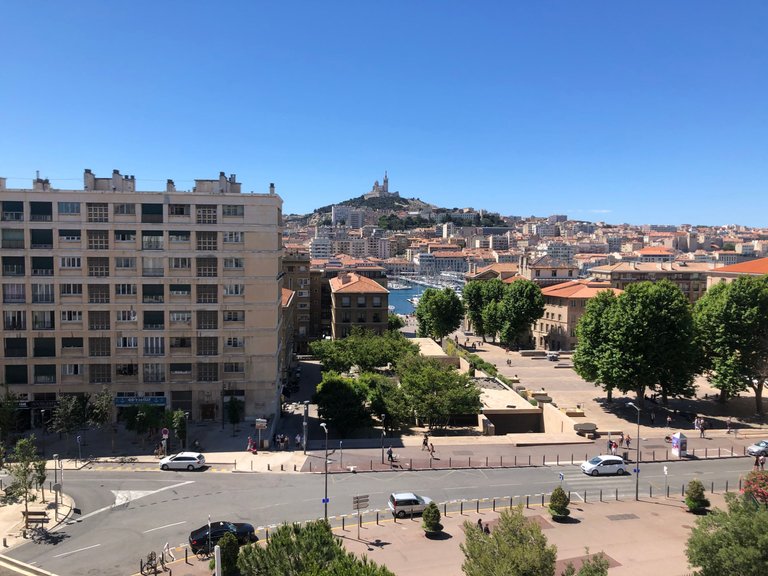 The view from our window in Marseille.
Hello! Very recently, I went on a two weeks holiday to three different countries and now it is finally the time that I will make a bunch of posts about it. The countries in questions were all large European countries - France, Italy and Spain. Nowhere I went was a big tourist attraction, as I prefer to avoid those most of the time. I will start off the post series with Marseille, as I want to go chronologically.
I want to mostly talk about the nice places and experiences, but it is worth noting that Marseille is not a city with great reputation. Even the few posts on HIVE that talk about it are fairly negative when it comes to how you feel there. That's why at the end of this post, I'll have a short subchapter about how I felt in there. I will start, however, with the beautiful parts. Note that there will be two posts, as there is quite a lot to see and I don't want to make this one too long.
Vieux Port
The Old Port is not only the biggest tourist attraction, it is also simply the place that gathers around it the whole life of the city. It is never empty, and it is the symbol of supposed gentrification of Marseille as a city and its attempt to become popular with tourists from France and abroad alike.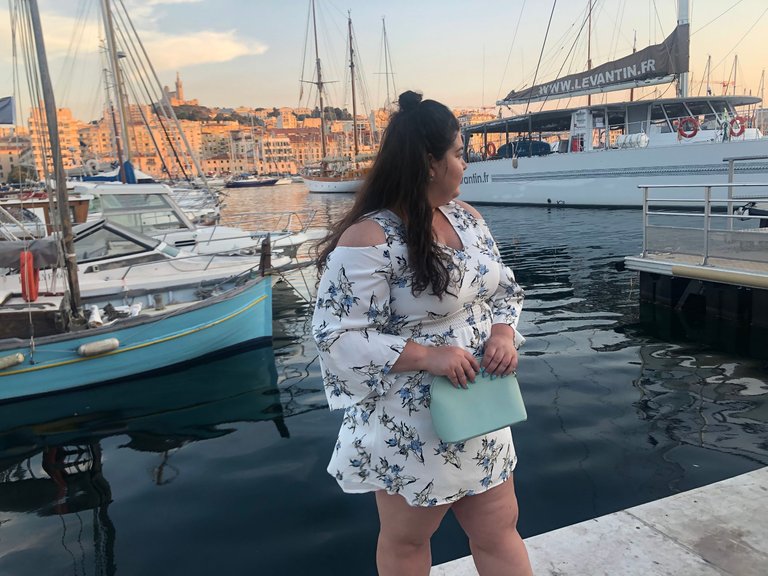 You can see more pictures of the Vieux Port in the MUCEM part of this post, as that is where you can get a great view. The Old Port is the port with all the passenger boats and where the trips to nearby islands, as well as boat tours start. I have to say it is quite impressive with all the masts in the air, the view on the biggest basilica in the city and the beautiful mirror canopy supposed to represent the change of Marseille.
This is an awesome part of the city in that it is extremely safe around here, has beautiful sights and it is just simply alive. There are lots of souvenir stores, pretty nice restaurants and it just has a fair bit of attractions all around. Let's get to those attractions!

MUCEM
MUCEM is an interesting place to write about for me, because we never actually entered any of the exhibitions. This huge complex includes attractions such as the St Jean's Fort, but also many art exhibitions. These do not interest us so much, so we skipped on that, but instead walked around and enjoyed the views.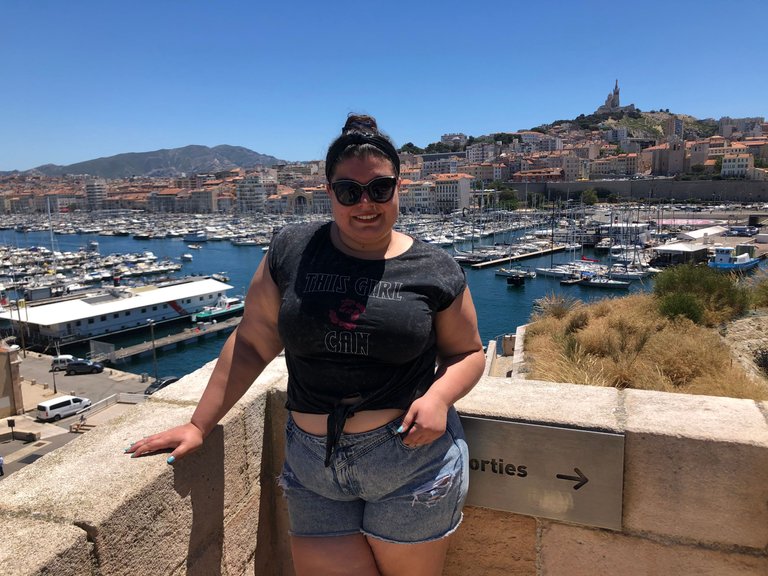 As you can see, the Vieux port in the background is beautiful. MUCEM has a viewpoint towards basically every part of Marseille and it is really enjoyable to walk around. While it is a new building, it feels like a great attraction and it suits the city center in a great way. It is also located right next to a large church and has a small tropical garden in which you can sit down and relax.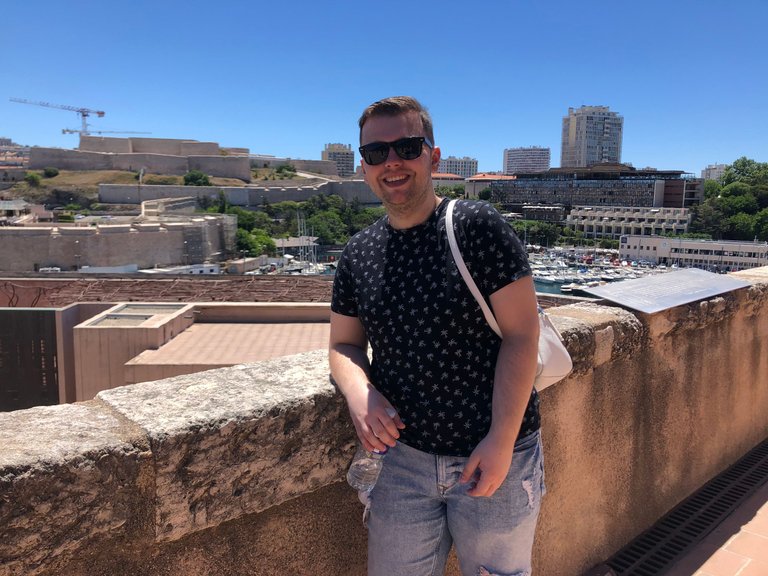 Here's yet another angle from MUCEM - the museum is really large!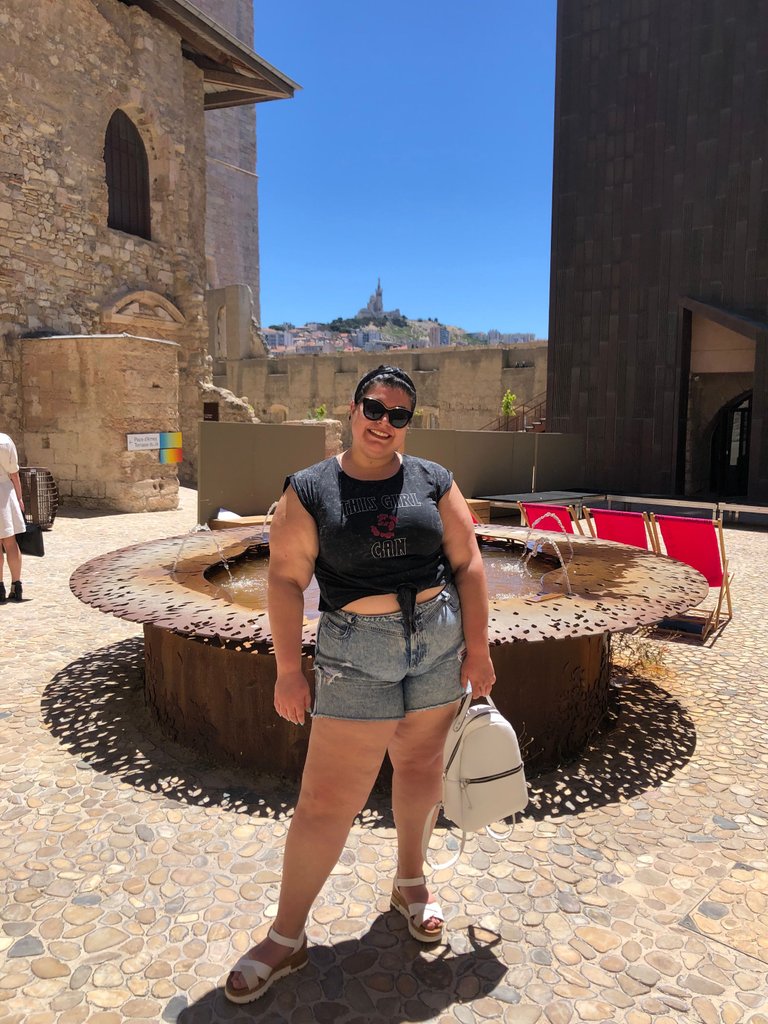 The inside of MUCEM looks a little like an old castle, which led us to feel quite magnificent. Of course, as from everywhere, you have the view on the Notre Dame de la Garde.

Chateau d'If
One of the more interesting places in and around Marseille is the castle/prison just around 20 minutes by boat away from the Vieux Port. Chateau d'If was a prison that supposedly no one ever escaped from - well, at least not in reality. Many people should be familiar with Alexandre Dumas and especially with his book,
The Count of Monte Cristo
. Why am I mentioning it? It is Chateau d'If that is the prison from which the count of Monte Cristo manages to escape from!
Personally, I was quite excited to visit the location that inspired that story as when I was younger I thought it was really cool! We took a tour to there on the first day, paying 17€ for both the boat as well as entry to the castle.
The place itself is interesting, as we are able to visit a lot of the cells, look at the oubliette and pretty much access nearly every part of the castle. There is even more to it, as you have beautiful views of Marseille from the top and the castle itself looks quite pretty - little to complain about.. Well, maybe outside of the slightly overpriced tickets, but that is pretty normal in Marseille.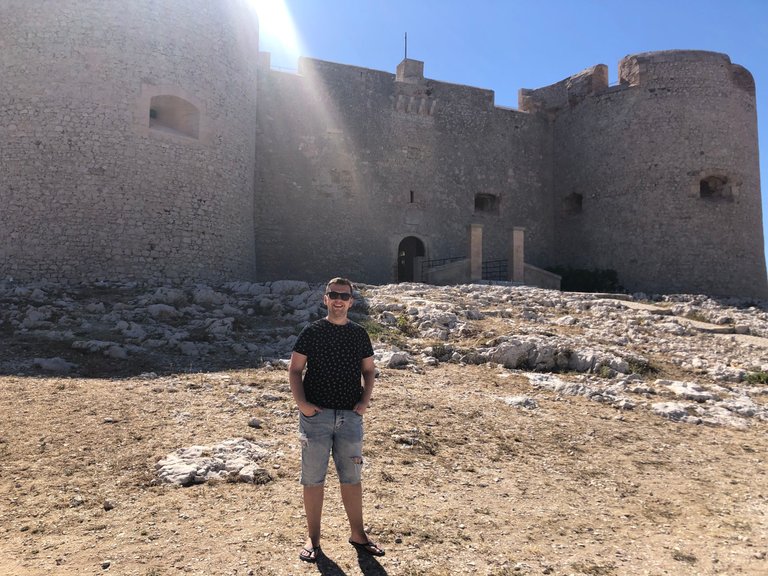 Chateau d'If from the outside.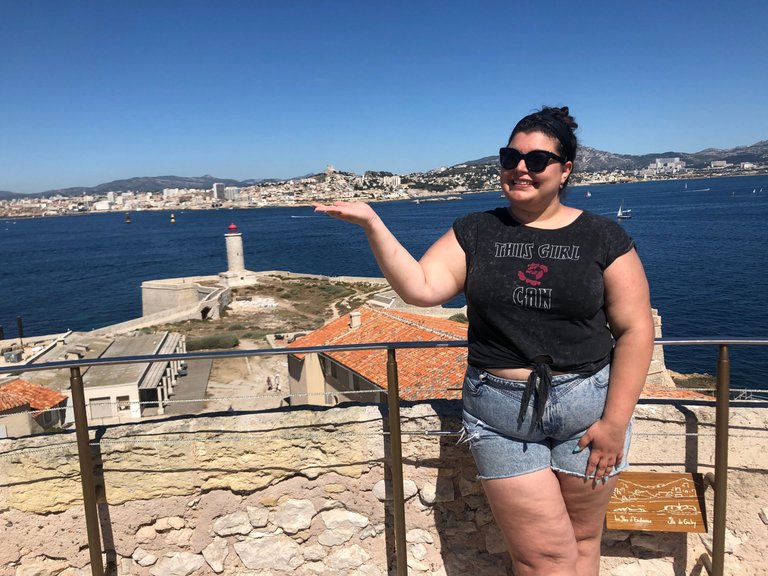 You can even hold Marseille on your hand!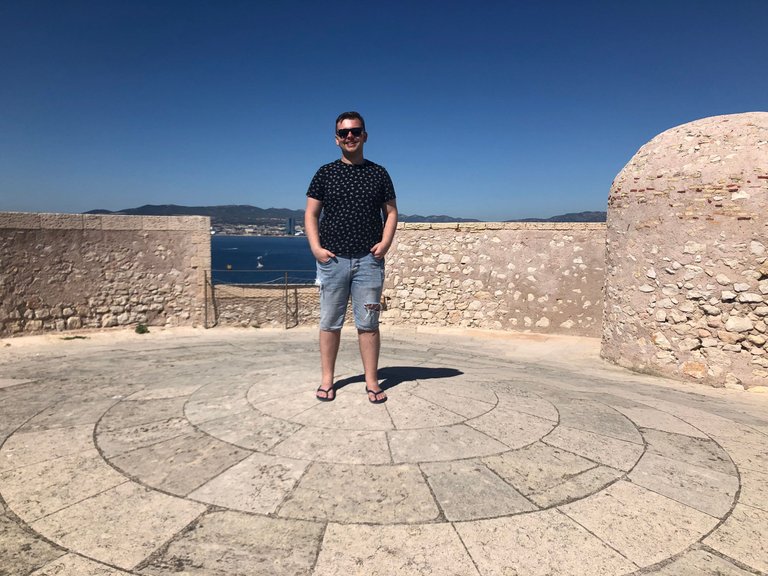 At the top of the castle - here you can here yourself extremely loud while standing in the middle, due to the acoustics!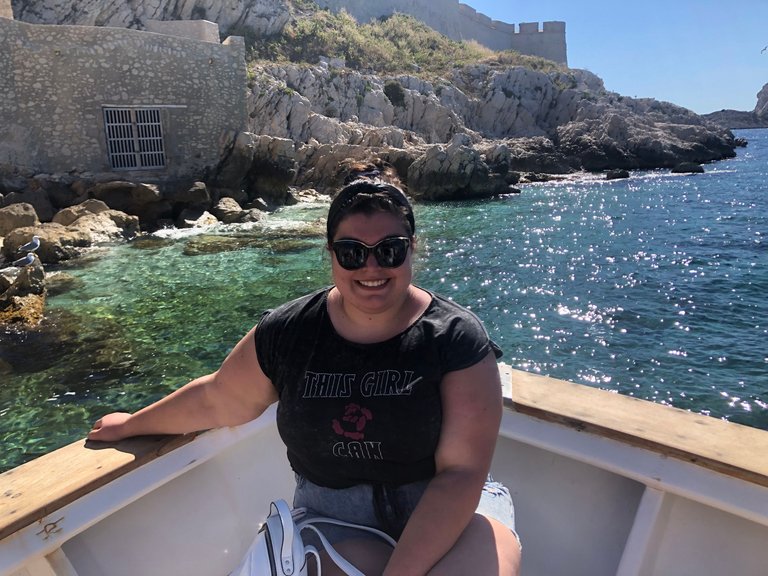 The boat we took was really nice, but we did make a small sacrifice in order to be able to sit all the way at the back and have a nice spot for pictures. What did we do? We got ready to stand in line about 20 minutes before the boat even arrived, in full sun. Perhaps not the most responsible idea, but it was worth it!

So Is It Safe?
Little real talk now - Marseille is considered to be a dangerous place, in which you do not necessarily want to live or stray away from the beaten path. Recently, there was even a small drama because Florian Thauvin, a long-time player of the local club, Olympique Marseille, said on-air (not meaning to, they just did not stop recording for some reason) that he would never send his kids to school there.
Frankly, I get where he is coming from. I will start off by saying the positive - in the city center, so the immediate surroundings, I felt really good. I always take the basic precautions like paying attention to my pockets, etc. and it was quite nice. It is also quite clean, there aren't many shady people, only a few beggars - all in all a good place.
As a tourist, you have little reason to leave, except 2 or 3 big attractions and well.. Once you leave, you see a completely different world. Just a week later, I was in Valencia and walked from the city center to the hotel for 30 minutes after midnight and I felt safer, than I did in Marseille in full daylight. If you walk away from the Old Port for 5 minutes, you already begin to feel.. watched. It is hard to explain, but it is simply not overly pleasant. While there are many immigrants, it isn't just about that, it is the way EVERYONE seems to be looking at you. It is like they're gauging the chance of getting something from you - or they simply don't want you around as a tourist. This is something I haven't experienced in either Brazil nor Morocco and so felt extremely odd.
That said, the people you do approach, especially in good areas, are extremely kind! This is the first place in France in which pretty much everyone attempted to speak English to me and was really happy to have me use the single French words that I do know.
Despite the fact it isn't too nice to be outside of the city center, I really think the place is worth visiting. There are beautiful views, interesting places and.. It really does not feel like France - I find it hard to compare it to anything, it is just a place of its own.

Closing Words
That's it for this part, but stay tuned as very soon I'll be writing part two! There will be Notre Dame de la Garde, Palais Longchamp, as well as my disappointment about not being able to hike in the Parc les Calanques (it was 32 degrees on the coldest day, it really was impossible). After that, we'll move on to even more holiday action!
---
---