Traveling With Love #43 - Ciutat de les Arts i les Ciències
Hello! This is the second post about Valencia and I will get right to my absolute favourite part of Valencia - The City of Arts and Sciences, or in original: Ciutat de les Art i les Ciencies. We went there for a few hours only and definitely want to come back, as supposedly it is enough for even as much as two days - considering there are four attractions you can enter, on top of the beautiful outdoors.
First of all, let me give you a quick summary of the story behind how the whole complex was erected: in short, the city wanted to have this beautiful complex inspired by some other one - and it ended up accepting a 300 million project of 3 buildings in the area of dried Turia river. This seemed expensive, but fine - except there was one problem. In the end, it cost 1.4 billion and was extended to many more buildings, indebting the city at the time. Of course that is a pretty bad move, but.. I do have to say I'm glad it happened from the current perspective, because I got to visit this stunning complex!
The Complex and Its Outdoors
Ciutat de les Arts i les Ciencies is a complex of multiple buildings, as I already mentioned. It also has a great and beautiful outdoors, with multiple bodies of water, some stalls and more.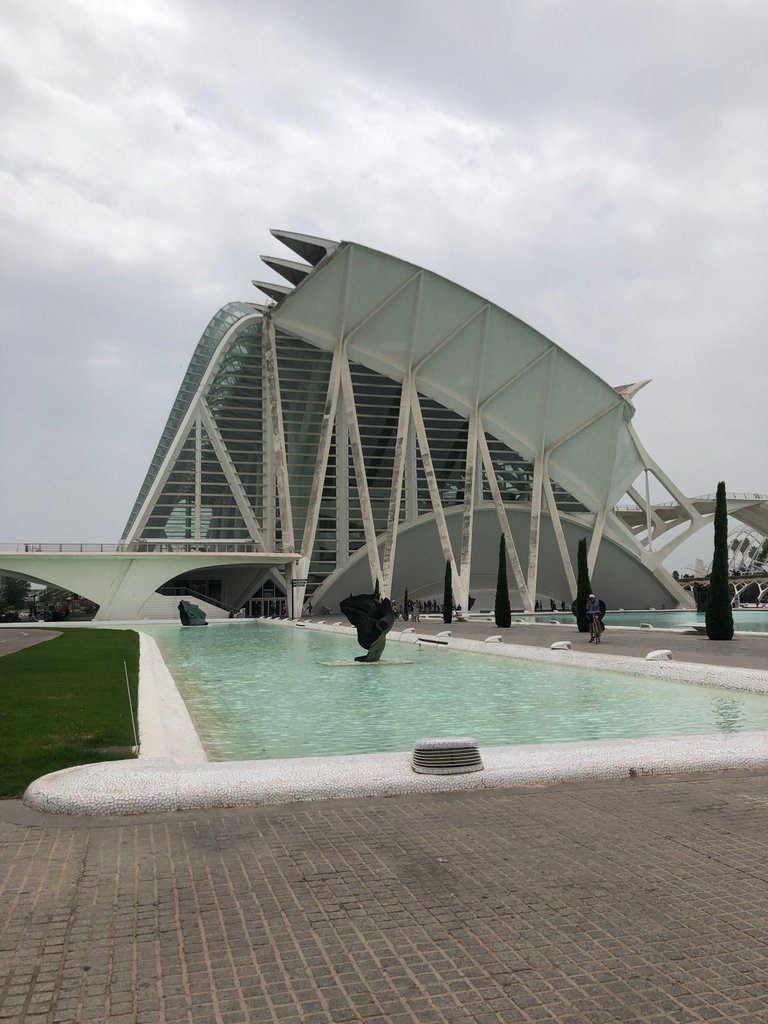 This is the Museum of Science, one of the initial parts of the complex. While I do not have a great picture of it that shows it, this structure is built to resemble a skeleton of a whale. Supposedly, it has multiple interactive exhibitions and other temporary ones that change every once in a while - we haven't made it inside, as is the case with nearly all the parts of the city, but heard that it is an exciting place to visit!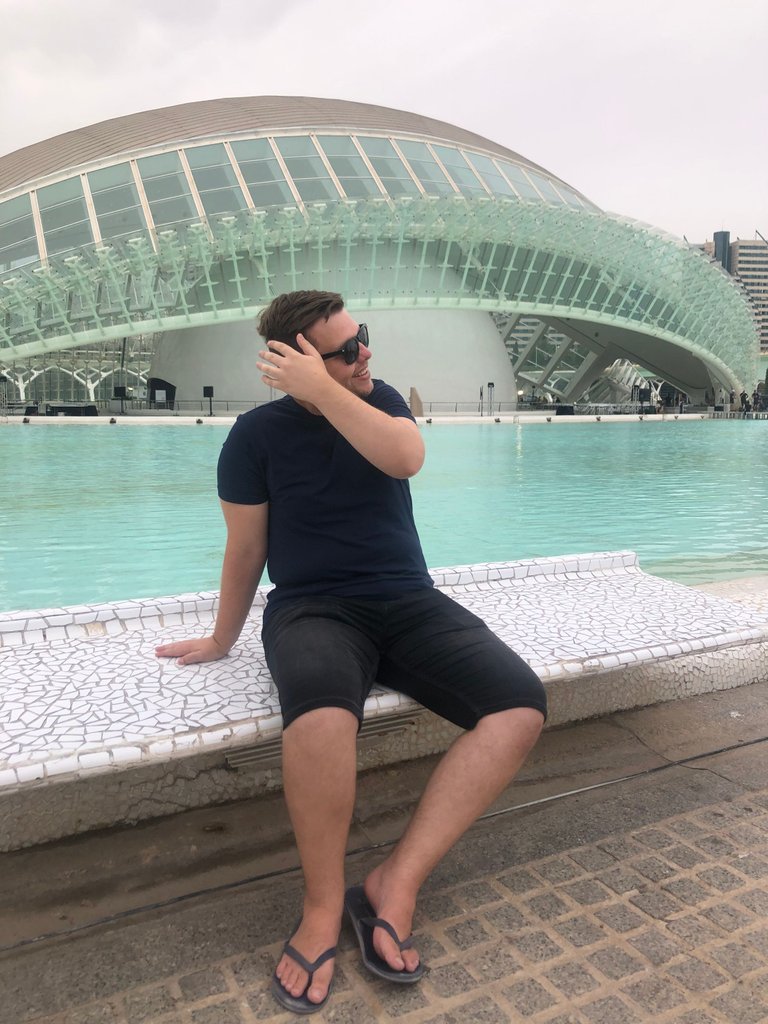 On this picture, except for me being quite the model, you can see L'Hemisferic. Once again, we have not been there, but this is one of the most visited building, as it plays a role of an IMAX cinema, but also a planetarium and "laserium". From the outside, it is meant to resemble an eye, especially when you look at it together with its reflection in the pool in front of it.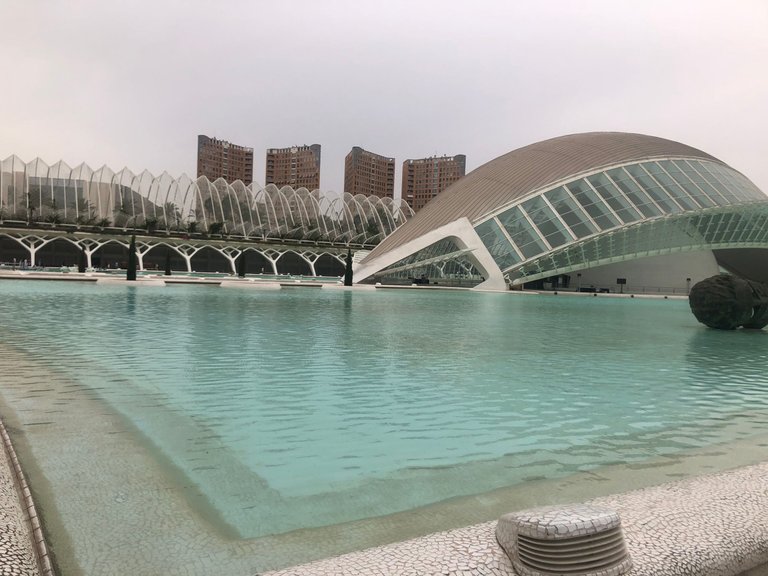 While this one isn't the best picture, if you look to the left of the L'Hemisferic, you can see L'Umbracle, which is built on top of a car park and is simply a pretty structure you can walk on!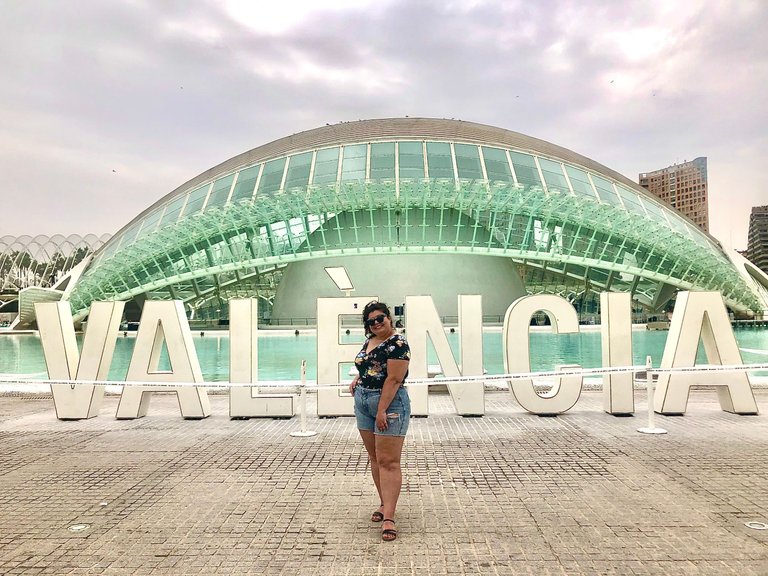 There are also letters, to the excitement of my girlfriend (which wasn't even the most exciting part for her, so imagine how happy she was there!). L'Hemisferic really makes for a beautiful background.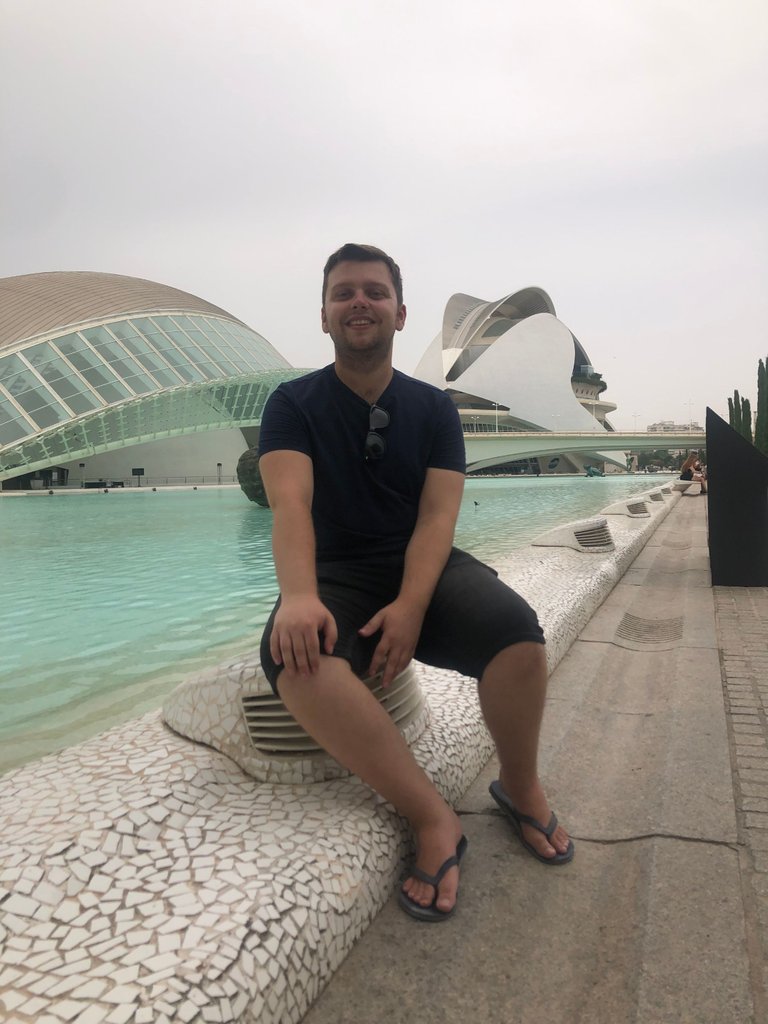 Another picture with L'Hemisferic on it, but the point here is the building to my left (so the right side of the picture). This is the Palau de les Arts Reina Sofia - a opera house!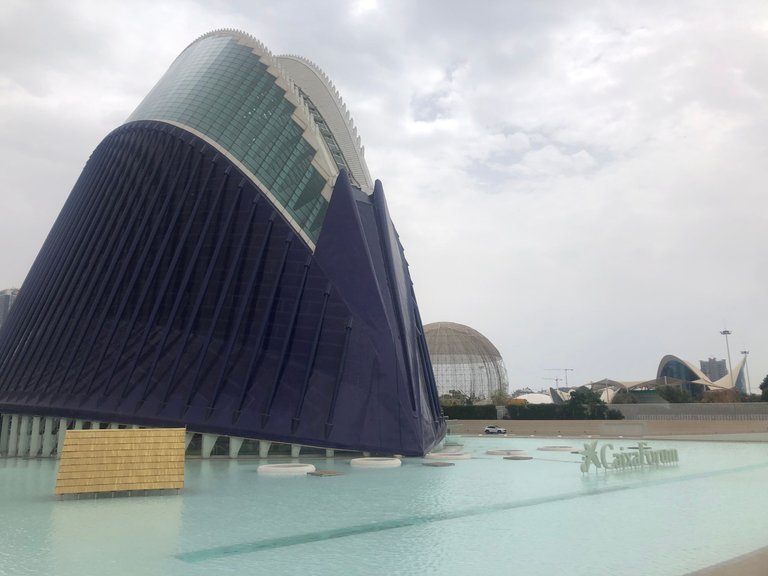 Final building I have for you in this part is L'Agora, which holds conferences and events! The best thing about this part is the stairs around the pool on which you can sit down and simply chill in front of the water.

L'Oceanografic
Here's the one attraction within the City of Arts and Sciences that we did manage to visit - the most expensive one as well. L'Oceanografic is extremely exciting, as it is an oceanarium that houses multiple interesting animals and even hosts a Delfinarium which has regular exhibitions which also serve as physical exercise for the dolphins in the complex.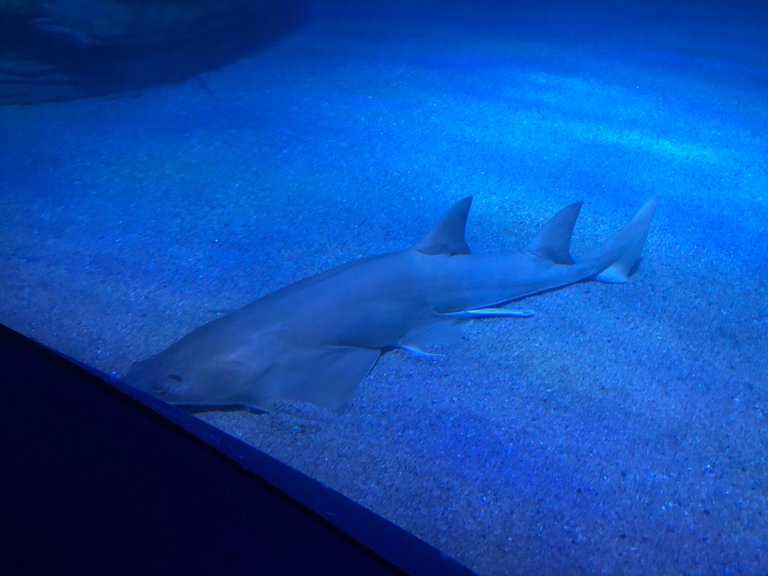 There is an extreme variety of underwater species here, as they have parts that imitate the environments of the Arctic, as well as the Antarctic, on top of all the other bioms around the world. These are both housed inside and are really interesting. I did feel a little bad not being sure whether there is enough space for the animals, but I choose to hope they are in good conditions.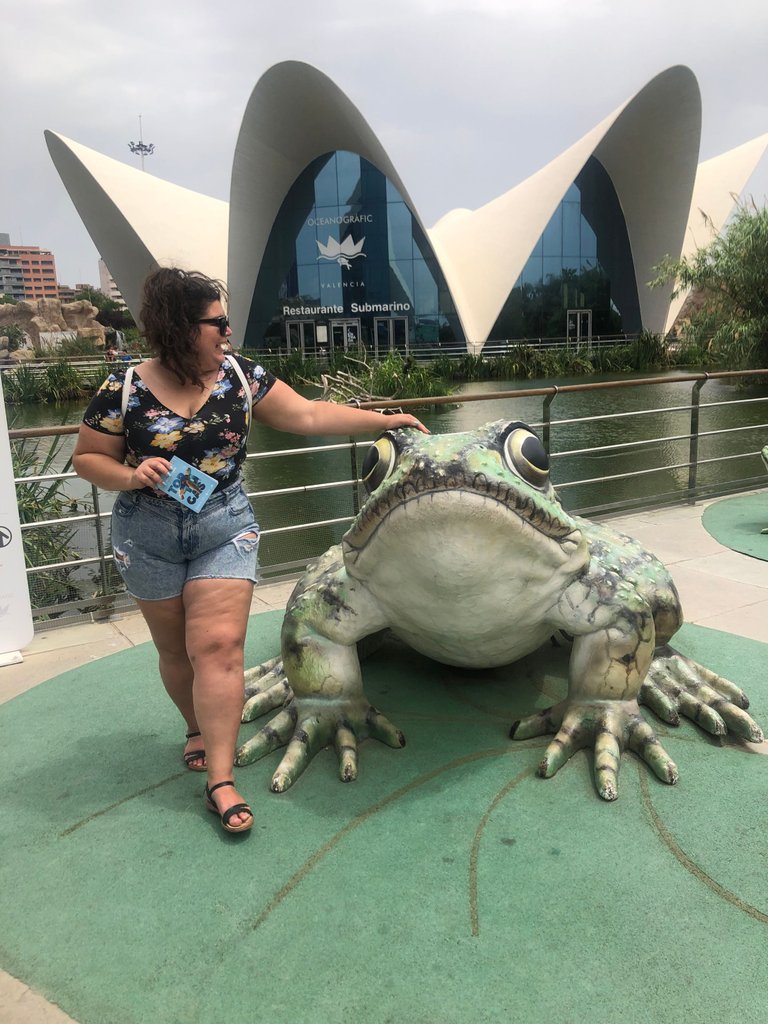 The building behind my girlfriend here is a restaurant where you can eat while being surrounded by the underwater. Wow! In general I also find that building beautiful, so I figured I'll include it here. I also find my girlfriend beautiful, so really it's double points for this photo.
You can really walk just a few meters and you end up in an imitation of a completely different climate with different greenery and environment in general - you can even feel the temperature and humidity changing; it's so much fun to just walk around!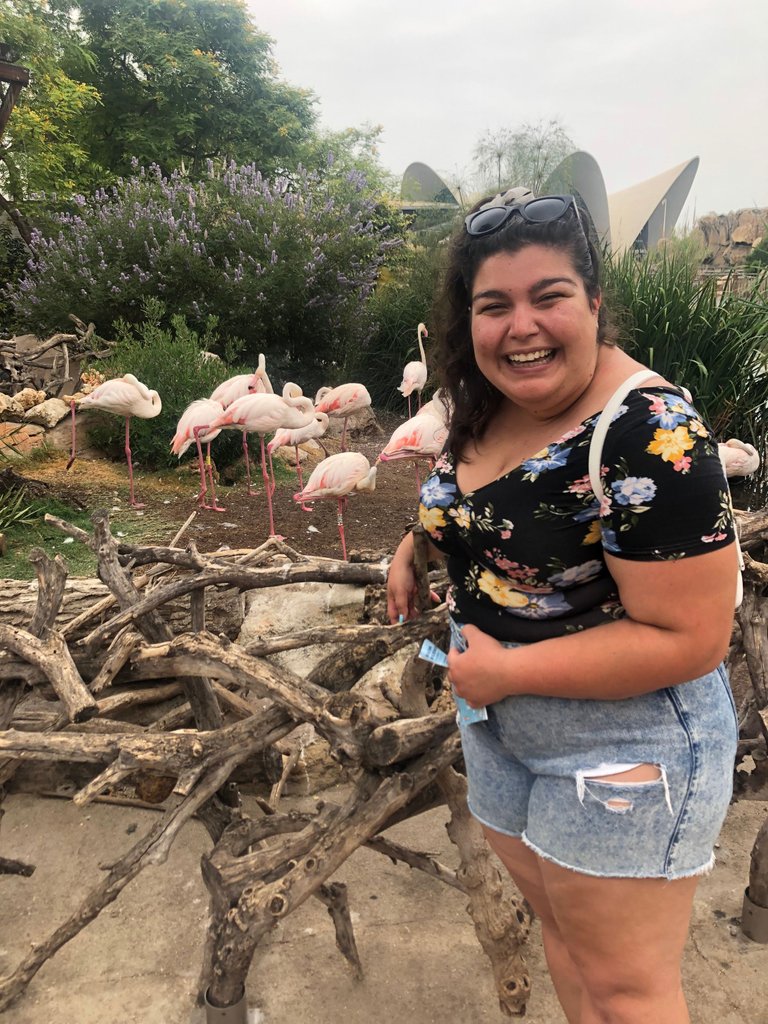 The highlight of this visit for my girlfriend were of course her favourite flamingos - honestly, the pink ones are actually beautiful and I cannot argue with that!

Closing Words
In general, would I say L'Oceanografic is worth the time and the money? For sure! While it is quite expensive, you can spend hours here and experience some great activities - eating underwater, walking through a huge underwater tunnel, seeing beautiful animals from quite close and breathing in the environment that they live in. Would I say City of Arts and Sciences was worth the money the city paid for it? Probably not, because nothing should be worth that much, but I loved the complex.
I already cannot wait to come back and enter the rest of the buildings to get the full experience, as well as simple walk around the complex even more - I will definitely block off at least a full day and probably two to do so!
---
---