Results of RAFFLE Lottery/ Ergebnisse der RAFFLE Lotterie
After a busy day full of work (I'm renovating an old house right now)
it was time to call the result of the lottery.
And I was positively surprised: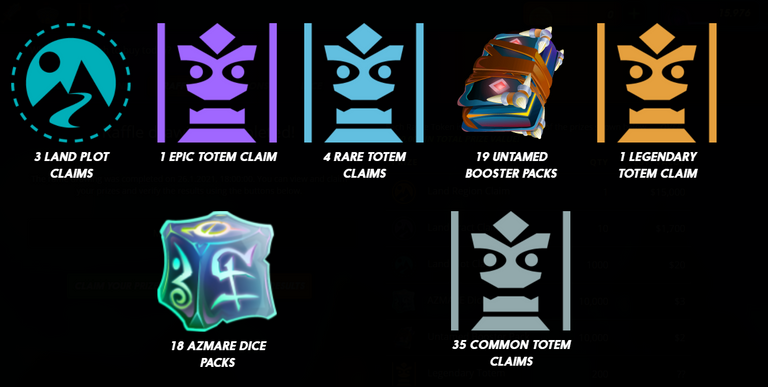 With 1135 tickets and a chance of winning of 1:15, this was an assumed 75.66 winnings.
But in fact there were 81 hits and among them 3 land plots!
Also 1 LEGENDARY Totem, as well as an EPIC Totem - although it is not yet quite clear how their value will be later - already a good basis for the coming land expansion.
And how was your lottery success?
---
Nach einem anstrengenden Tag voller Arbeit (ich renoviere gerade ein altes Haus)
war es doch an der Zeit das Ergebnis der Lottery aufzurufen.
Und ich war positiv überrascht: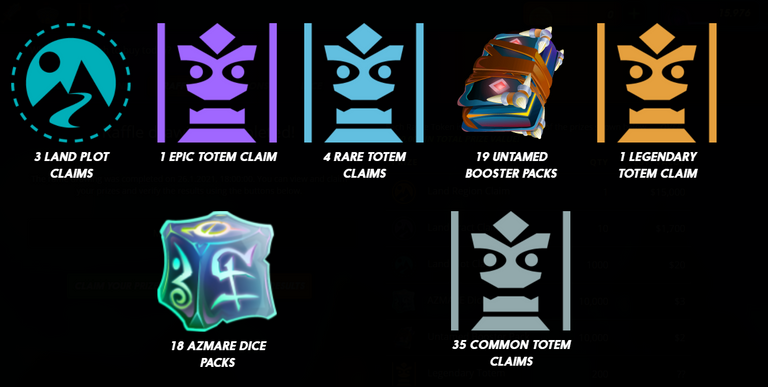 Mit 1135 Losen und einer Gewinnchance von 1:15 waren dies anzunehmende 75,66 Gewinne.
Tatsächlich waren es aber 81 Treffer und darunter 3 Land Plots!
Ebenso 1 LEGENDARY Totem, sowie ein EPIC Totem - obwohl noch nicht ganz klar ist, wie deren Wert später sein wird - schonmal eine gute Grundlage für die kommende Landerweiterung.
Und wie war euer Lotteryerfolg?
---
---