Don't give up

Who ever said that teaching Job is not worthwhile didn't think about it very well before saying so, I mean teaching isn't an easy task and it's not for everyone, there's a special grace attached to teachers to decide and choose the profession.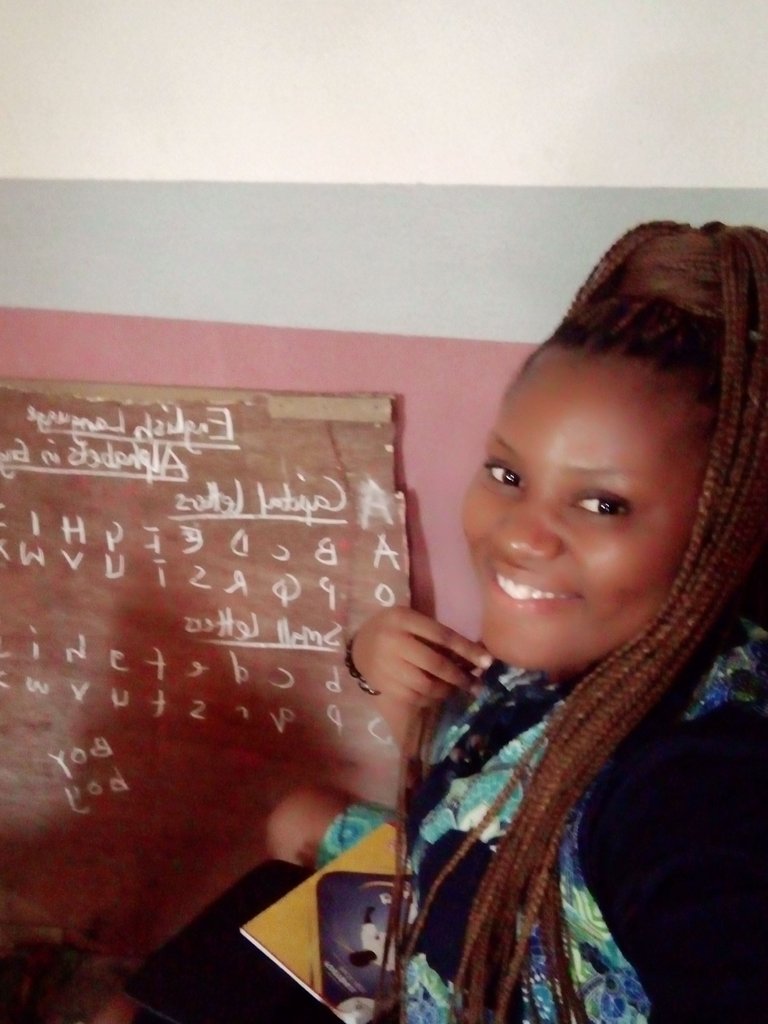 All my life right from childhood I've always admired teaching as a profession cos of how my nursery teacher then taught me like her life depends on it with so much passion and everything in her.
Have you ever met someone like that??? I have met someone like that and all the things I've been able to do well today, my beautiful and nice handwriting etc was as a result of the good foundation she laid for me while in nursery school. I miss her though and I pray to God to bless her continually for me wherever she is.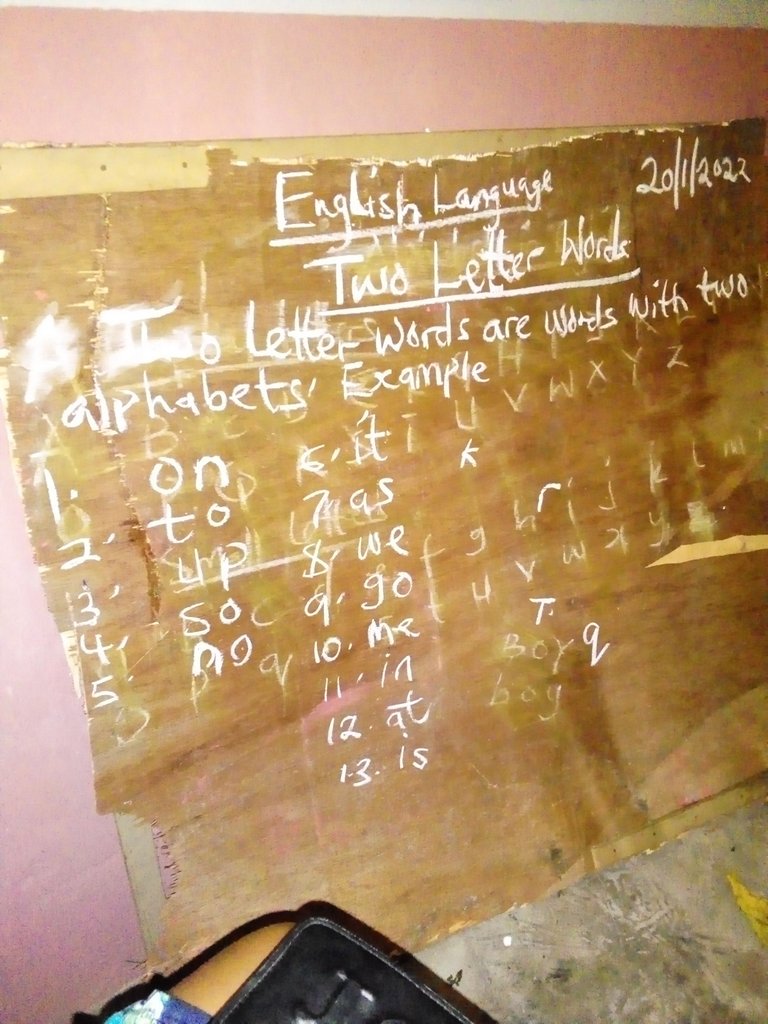 After my SSCE, I decided to go into teaching profession and that made me write jamb and choose to read English language in State College, While processing that, I had the opportunity to teach in a primary school for few years and I got to know a little about teaching.
I later got admitted and the journey began which came to an end June last year. While running my program there, I did my teaching practice exercise in one of the prominent secondary schools in Akwa Ibom State, Nigeria... So I experienced things about teaching the more.
Now last week, I got a job to do home lessons for a girl or should I say a lady. Yeah she's of age and she needed to learn again for her good so a friend of mine referred me and I met with them and decided how the whole thing will be.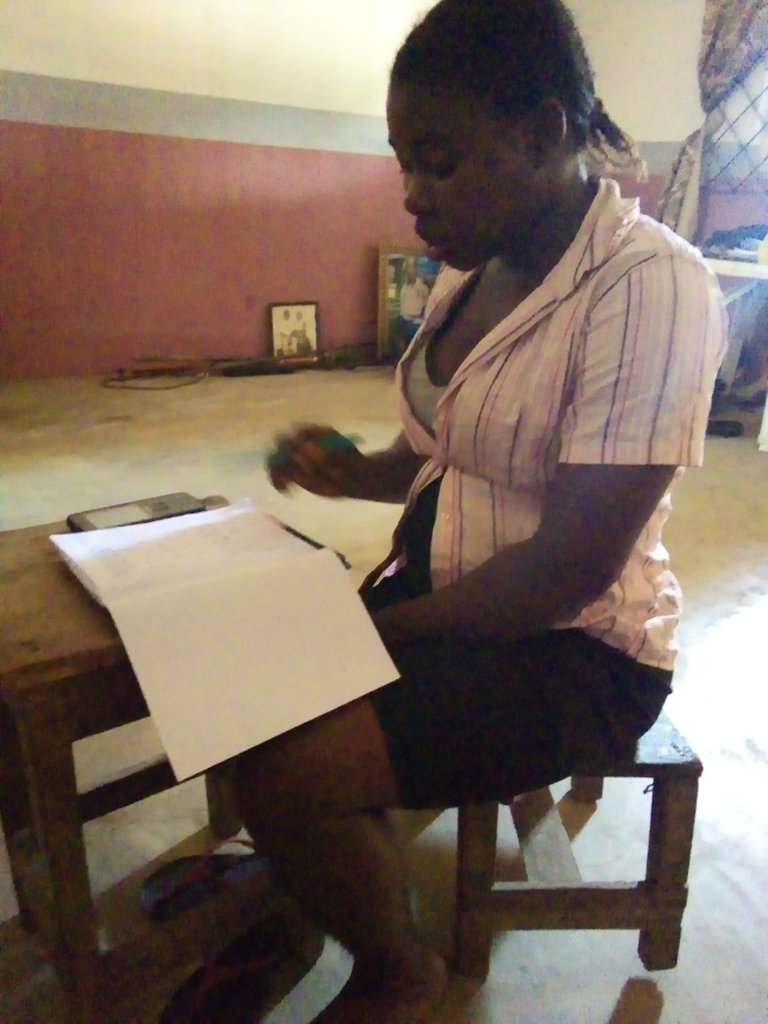 At first, I declined because I couldn't just see myself teaching her. I knew it wouldn't be an easy task anyways and it will more demanding. They just didn't allow me rest, they begged and begged and begged so I accepted, I didn't want to look heartless.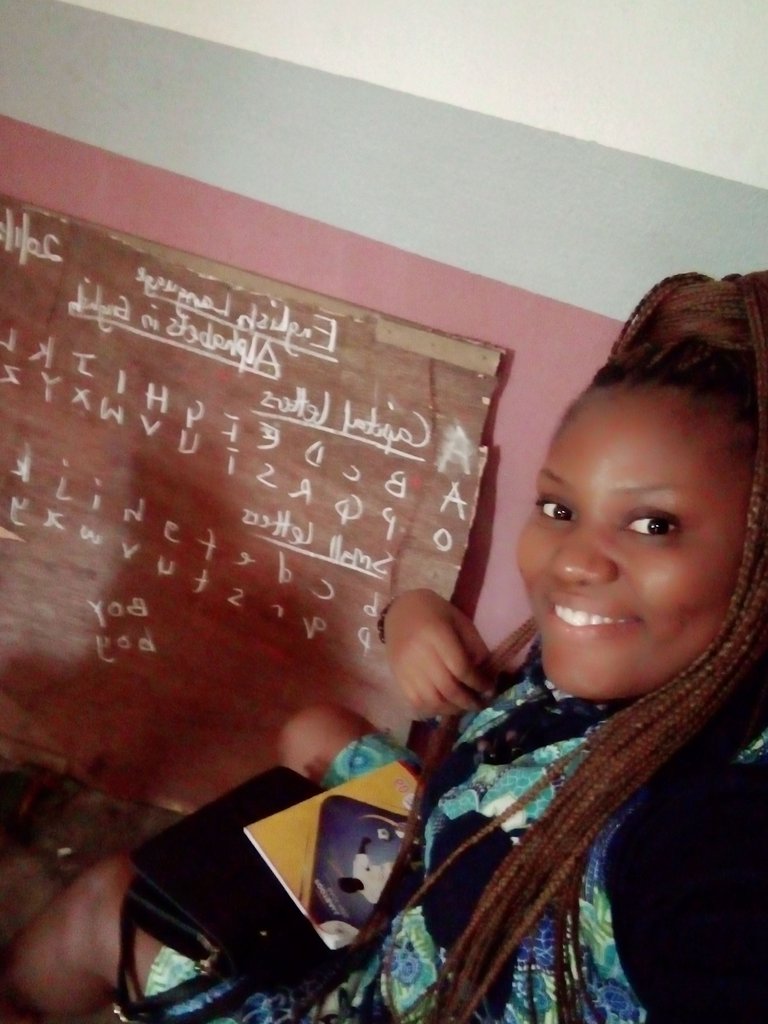 We agreed to have the lesson thrice in a week and for three hours. I asked her few questions one of which is what class she stopped back then and why she stopped so I can know how to start. She told me she stopped at JSS2 and I took it upon myself to start from JSS1 so she can flow well.
I prepared today a d left, getting there I started the lesson. When I wrote the subject on the board she quickly called my attention telling me she doesn't know how to read anything, immediately I lost the vibes and I was discouraged.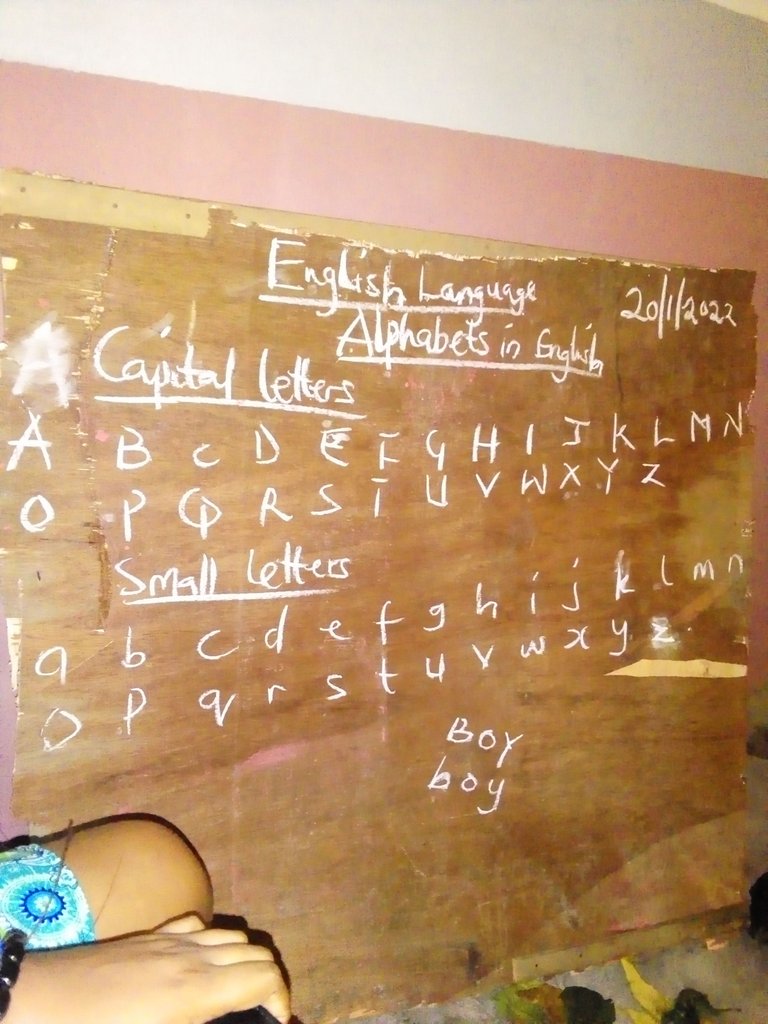 I summoned courage to still continue cos I kept wondering why she stopped at JSS2 and then she can't read or spell anything not even to identify anything...mehn it was bad and I felt like it's isn't going to work.
You know what I did? I started from the scratch with her. Like I started with Alphabets in English. Hopefully I thought that was a good start and she will probably surprise me by reading and identifying them, but no she couldn't 🤦.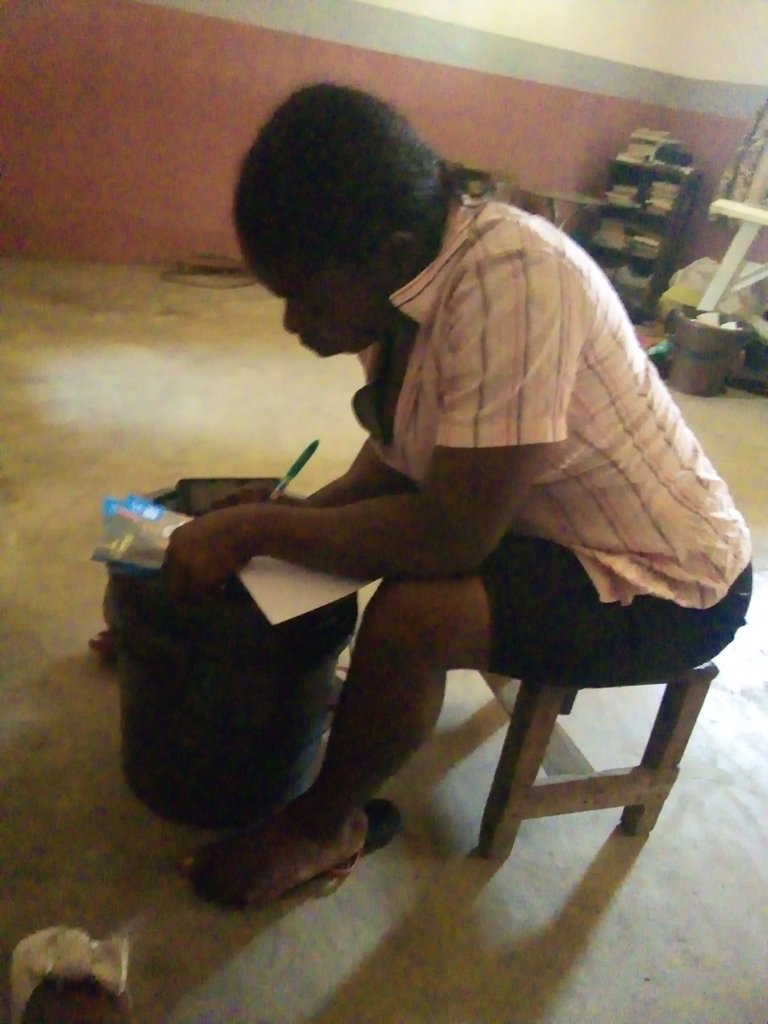 The interest and all my strength I went there with was gone immediately, like I lost it and I was thinking what I'll do. I had to read it for her and help her identify the alphabets....it might sound easy and simple to you but trust me it wasn't easy at all.
After she managed to follow what I was doing, I decided to add two letter words and she also didn't know them so I practically start from the real scratch. She complied though and you know one thing I noticed and see in her was that she was very eager to learn and know those things.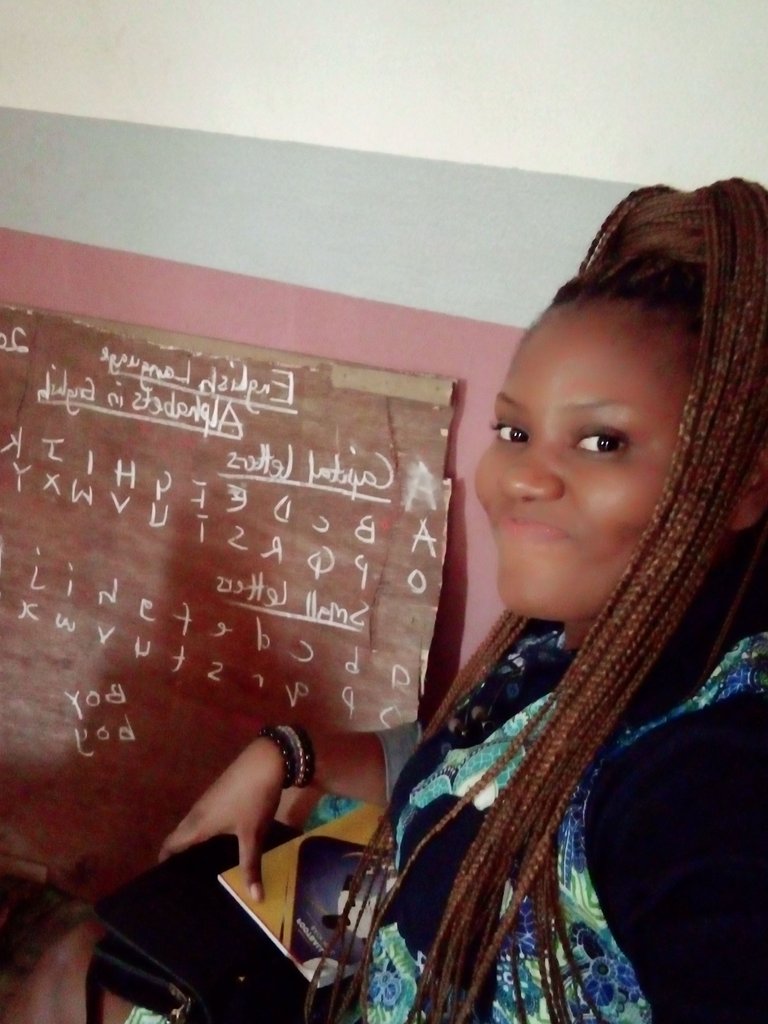 There's this Joy you derive when you've been able to teach and impacted someone's life you know. I don't know if that will be possible in this case cos it's already getting tiring 🤦.
The lesson continues tomorrow though and I pray she remembers each and everything we did today. I'll keep praying for her but if after tomorrow and next tomorrow, she doesn't comply the way I feel she should, I'll stop the lesson. I don't think I'll be able to cope with that.
While pondering on what happened today, I remembered the verse of the scripture that says "there's time for everything". Might be she had the opportunity to go to school but she didn't or maybe one thing or the other happened and she couldn't just go now look at where it got her.
That's what happened today guys, what's your opinion on this? What should I do or what can I do? Thank you for reading as I look forward to hearing from everyone of you.
---
---