Congratulations Guys - HAPPY MATRICULATION 🥰
After a while of staying at home due to the Asuu Strike, students' were finally told to resume both old and new and these newbies were excited to start this journey.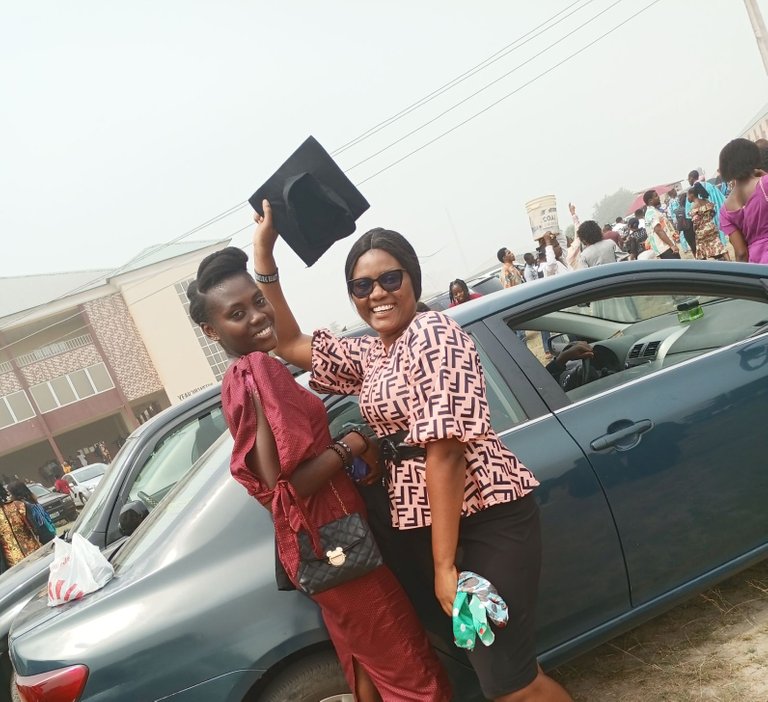 I can remember how excited I was when I got admission into college and the expression on these three especially my junior sister was out of this world.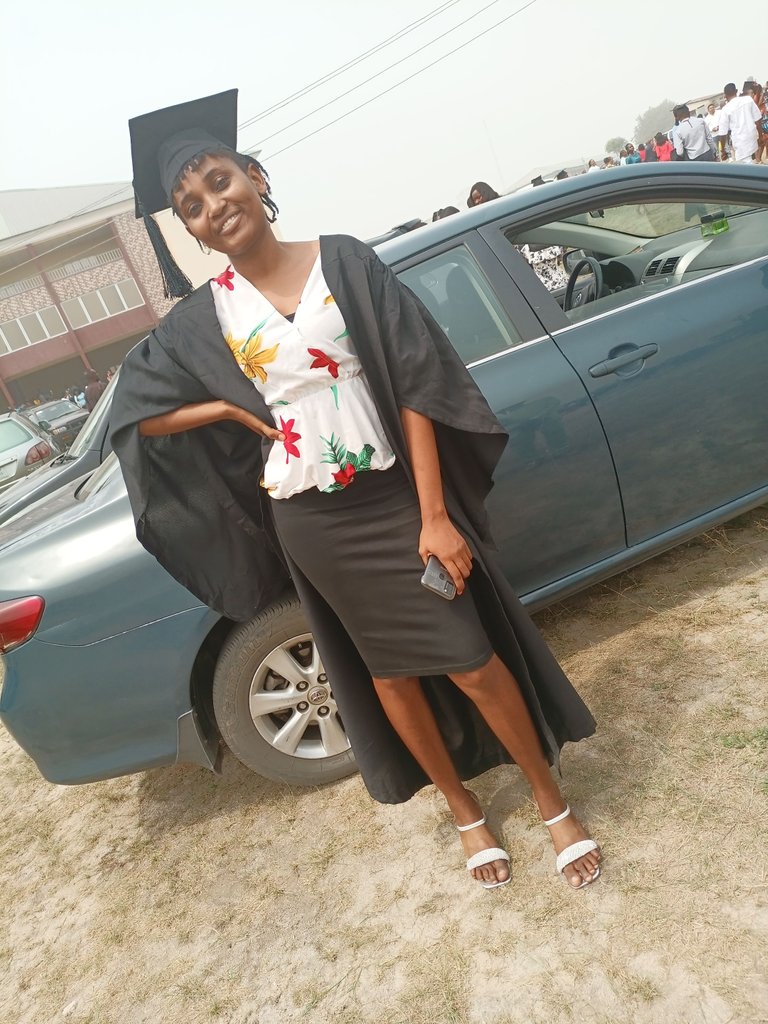 She was happy and extremely happy. I thank God for them.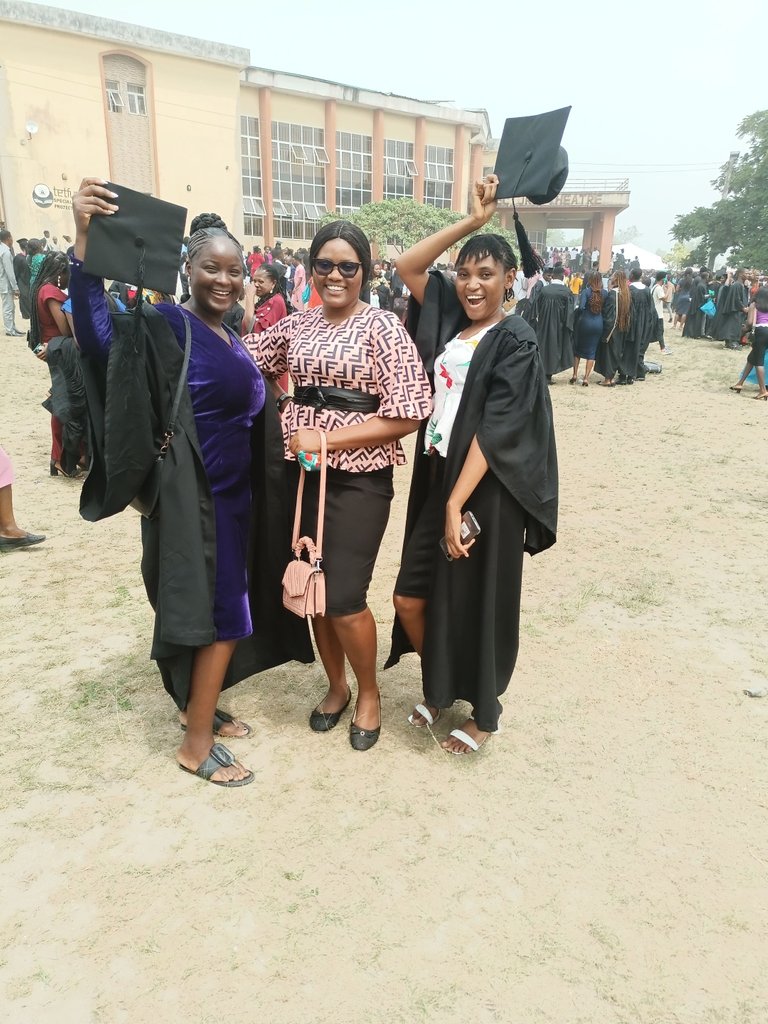 Few weeks ago, they got matriculated into the University of Uyo in Akwa Ibom State. It was just unfortunate that the timing of which the matriculation came in was bad due to the cashless policy going on right now in Nigeria.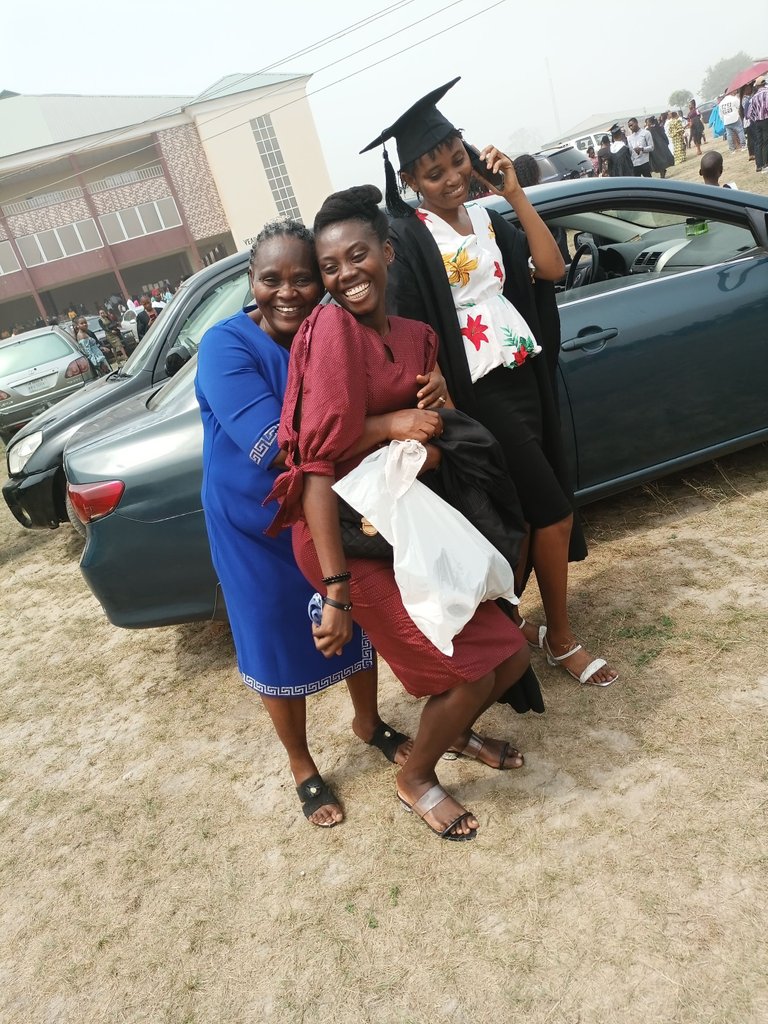 Everything was just upsidedown. Fuel scarcity, price of things skyrocketing anyhow and nonavailability of cash anywhere. It was just frustrating but in all of that, people made out time to go celebrate with their family members, friends and all as I did too.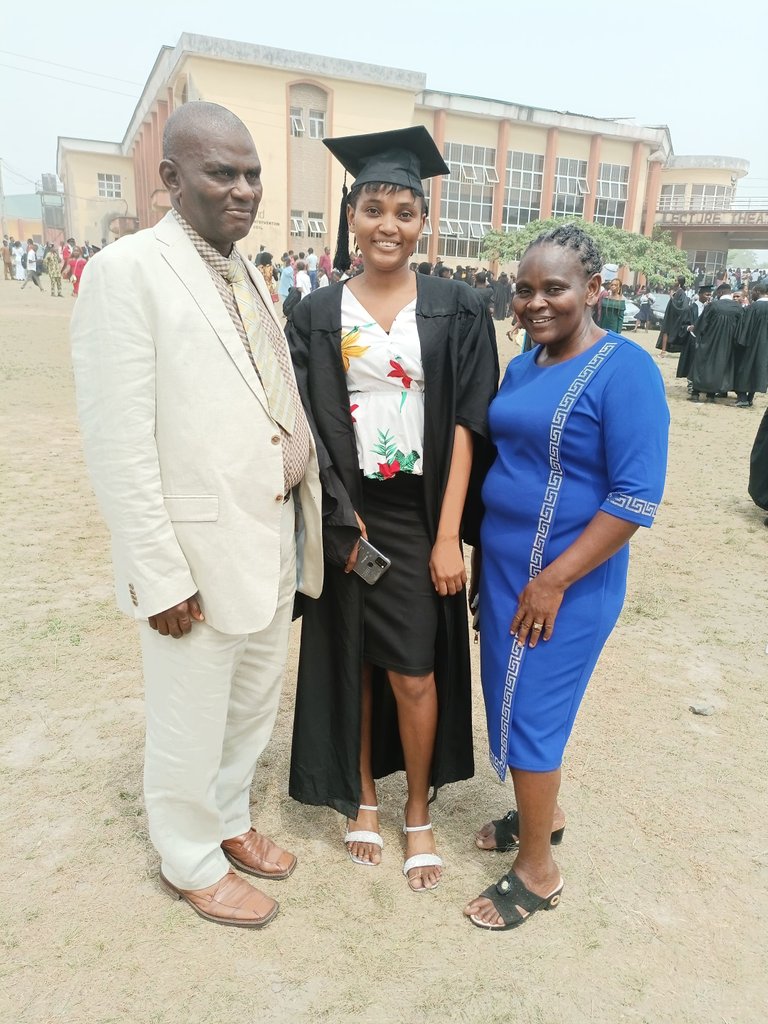 I was happy for them and I prayed to God to give them the grace to finish strong when the time comes. We took pictures and then stayed around a bit before leaving. If it were to be when things were going on well, I'm sure a little bit of fried Rice and chicken here and there wouldn't have been difficult but regardless, they were happy.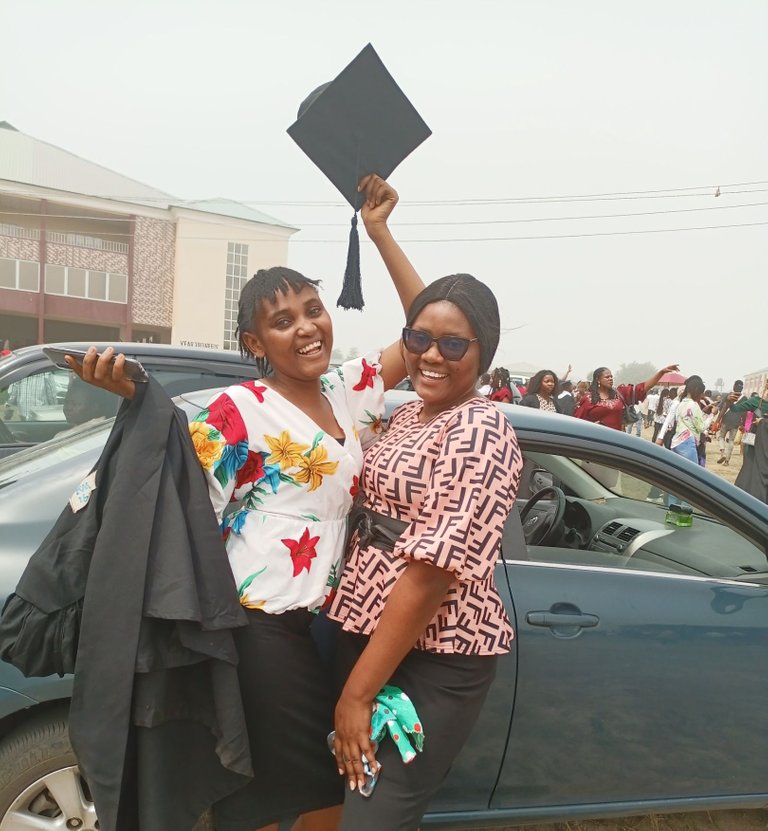 Once again, congratulations to them. 🎈🎉🥰👏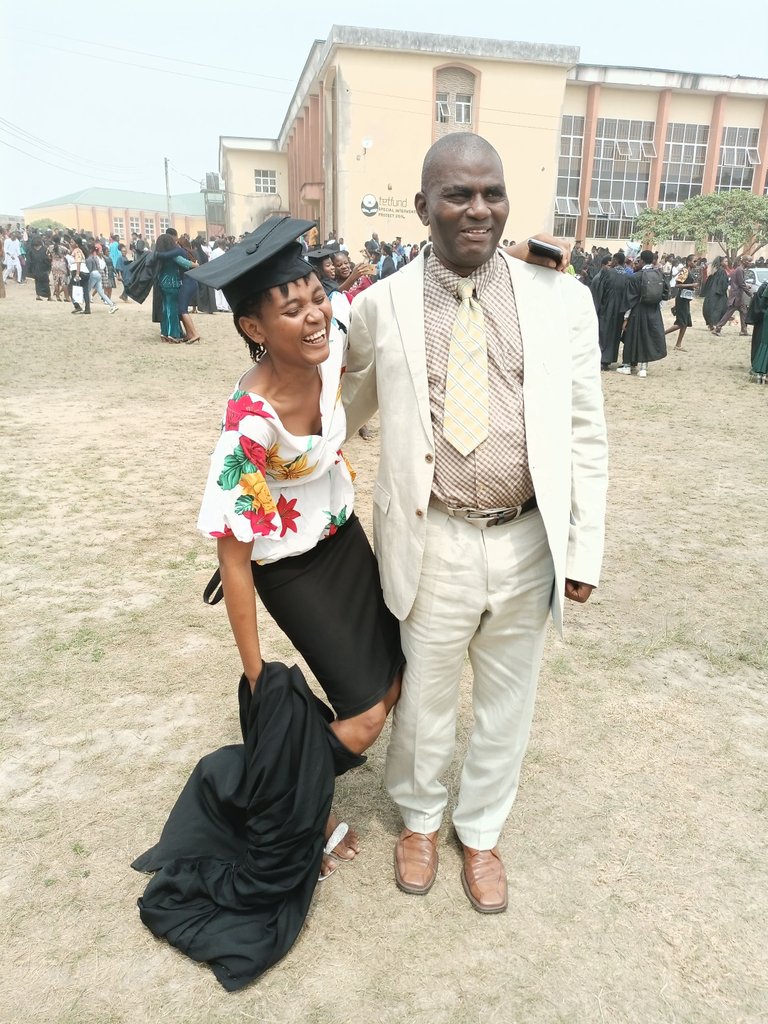 ---
---