My birthday celebration 🎉🥂🧁🍿🎂
This year's birthday came with so much enthusiasm. I was very much happy and excited and I couldn't just wait for it to come already. I had started preparing for it since last month 😅, yes that's how prepared I was which brings me to informing y'all that I was born on the 3rd of September and last week Saturday was my birthday.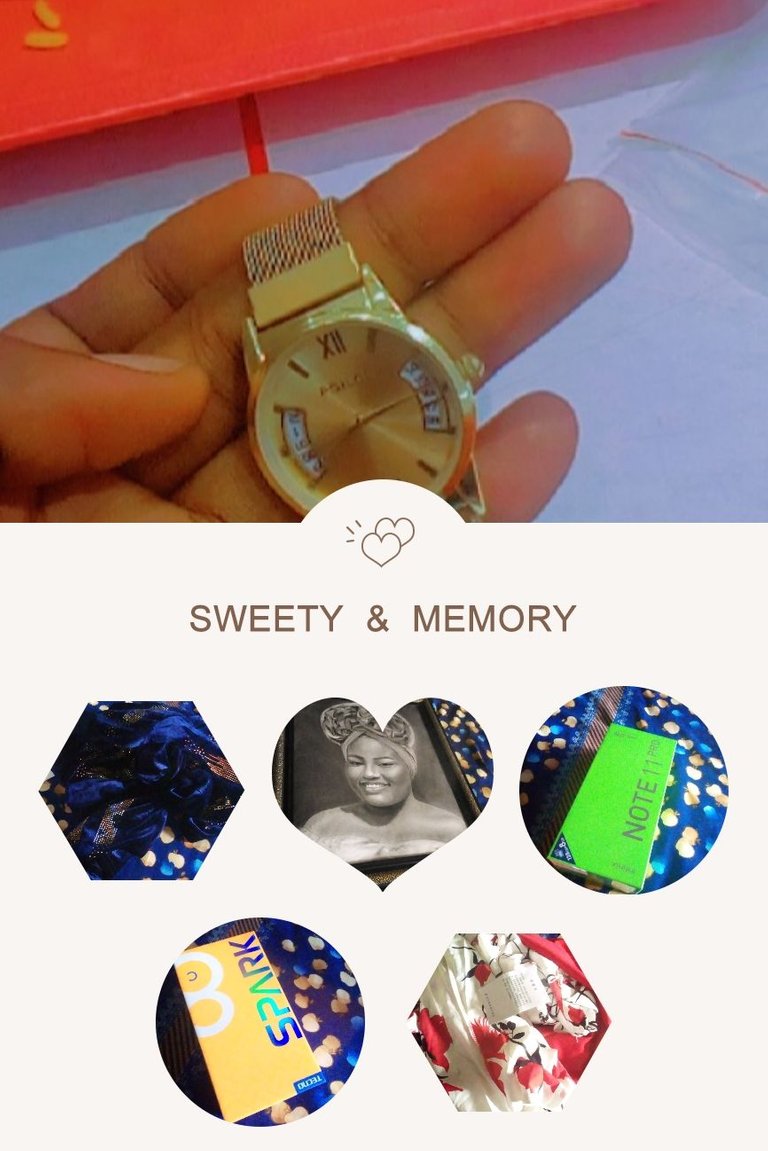 My birthday gifts
I was very happy, I was just in my best of moods a week to that day. Who wouldn't be happy? Asides from the problems and troubles of this life, I chosed and decided to be happy despite anything. Few days back, we experienced a fire outbreak in my house which burnt everything, when I mean everything I mean every every.
As human, I was sad and that opened my eyes to so many things but despite that, I let it slide. If not for anything, I have God to thank for yet another beautiful year added to me and for preservation all these years. Let me not bore you with my problems and story, now back to my birthday celebration 🎉🥂🧁🍿🎂.
So, the week of my birthday finally came and I braided my hair, a very fine and long Ghana weaving style with a beautiful colour of attachment lol, oh yes I'm going to give you in details😅. I took a beautiful Ankara material of mine to my seamstress to make a short pinafore gown for me which she did and it was well fitted on me.
After two days, I dressed up with the outfit and my beautiful hair, went to the makeup studio and painted my face small 😅🤦. It took about 2 hours to get done and after that, I went straight ahead to the studio for pictures. I would have shown you the pictures but somehow, I formatted my old phone and all my pictures are gone🤦.
I arrived and showcased my styles while I posed elegantly for the photographer and he did a nice job. He helped in giving me nice postures which all of them turned out beautiful 🥰. After the session, I went back home and while waiting for the pictures and the D-Day, I was prayerfully praying 😅 for it to be a blessed day for me.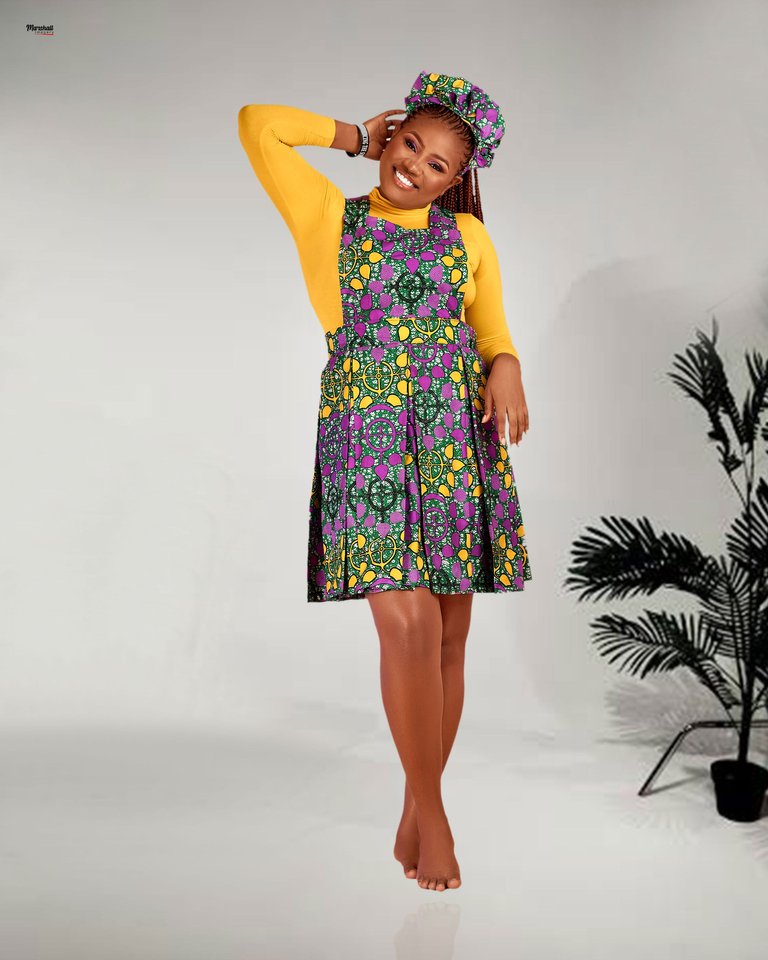 One picture out if the 5 pictures I took
Before then, I had been with few friends of mine sometime in the past weeks and I complained about my phone and how I wish to have that as a birthday gift, they just laughed and made a joke out of it. So, a Day to my birthday, I started baking for myself. Surprised? Yes, I'm a baker and I couldn't hesitate to bake for myself, I felt so good and made delicious layers of vanilla and banana cake decorated with whipped cream and I designed it just the way I wanted with lots of chocolate drips and sprinkles.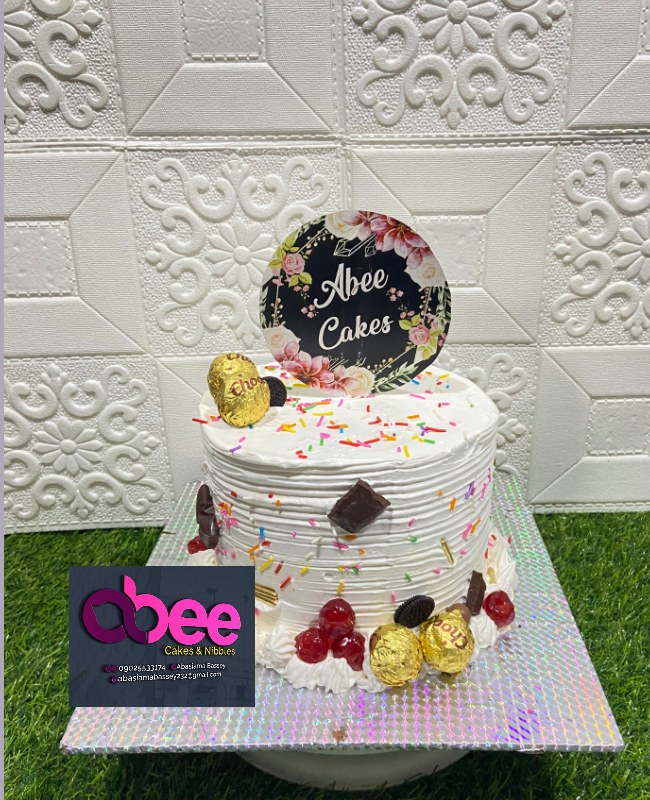 Behold my birthday cake
I finished late and was tired and while at it, I got my pictures via WhatsApp from the photographer, they were too beautiful and I couldn't help but scream with excitement and joy.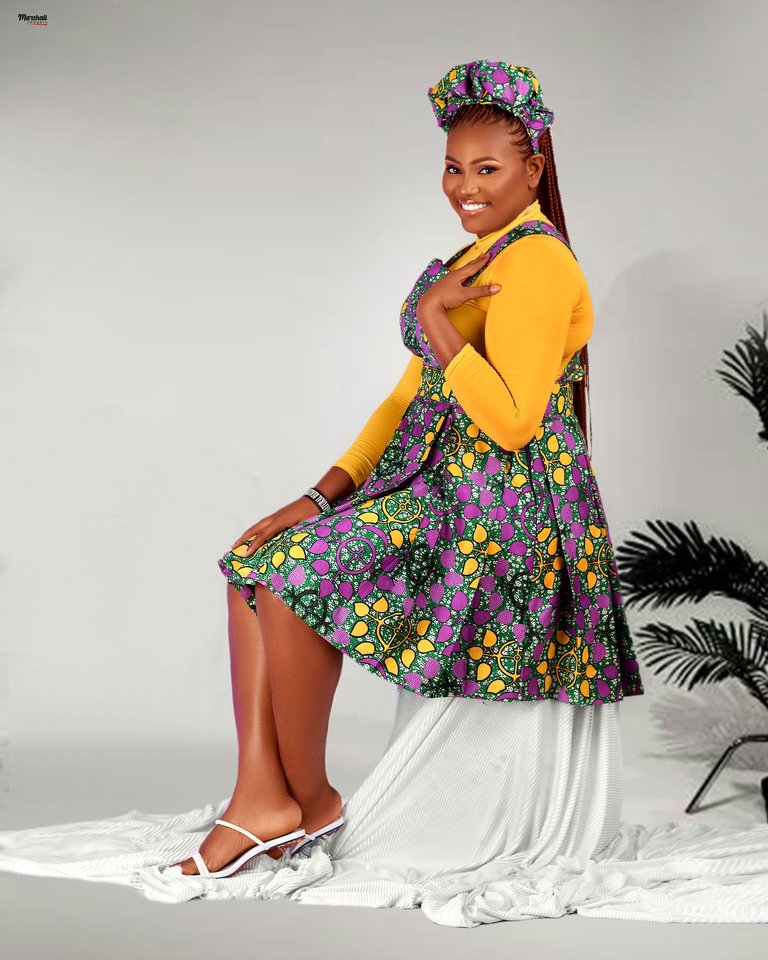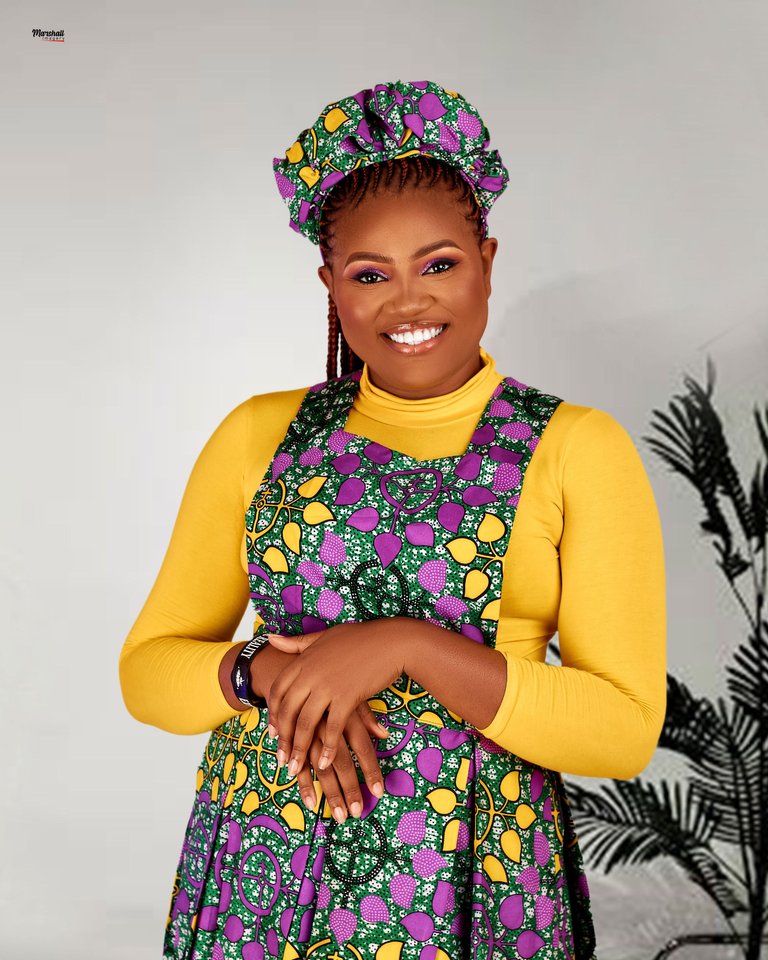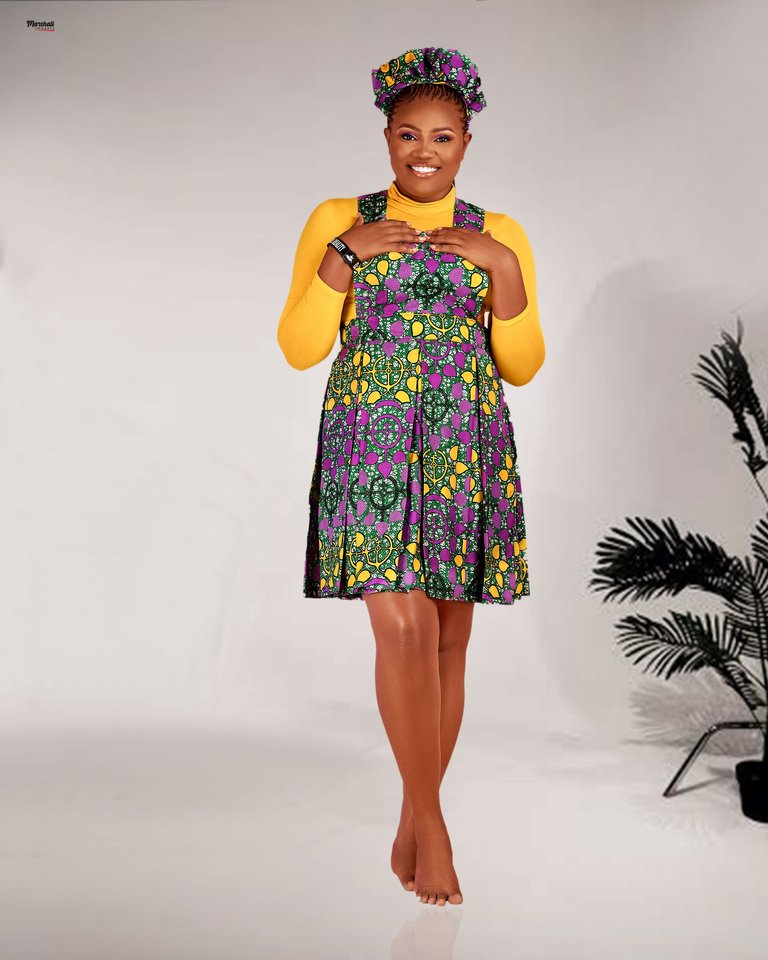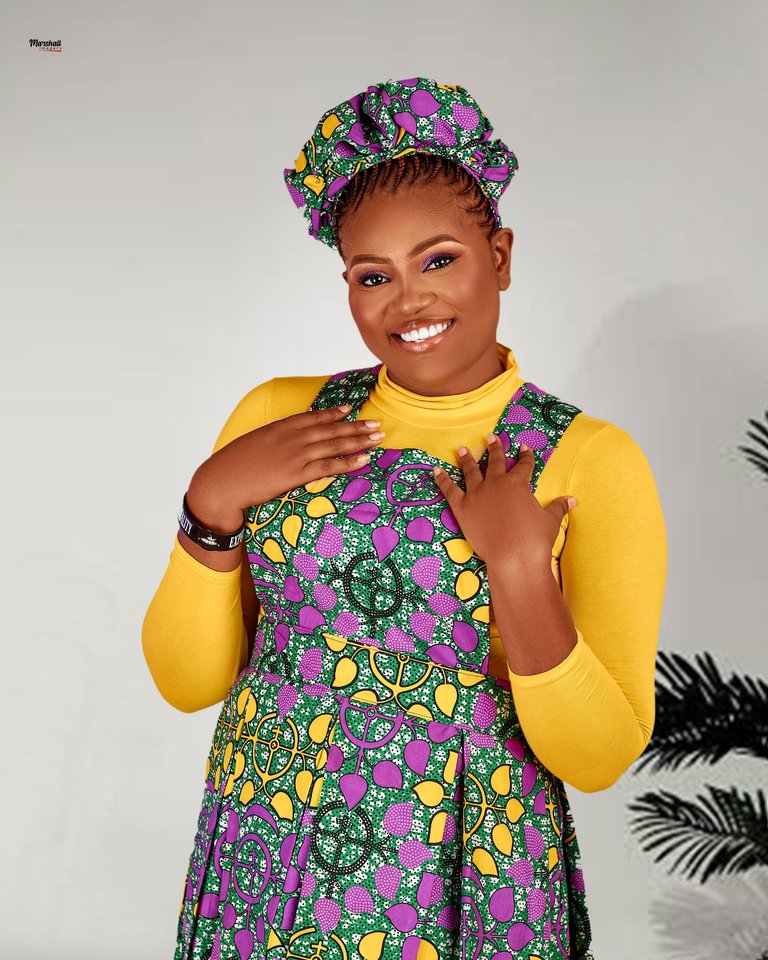 My birthday pictures
As if that was not enough, I got a birthday gift that night from a friend which has decided to remain anonymous uptill now. The gift was huge and really really expensive trust me. I was gifted An Infinix note 11 pro 🥱🤭....gosh I was mad and I shouted. I couldn't even remember or feel I was tired anymore😅🤣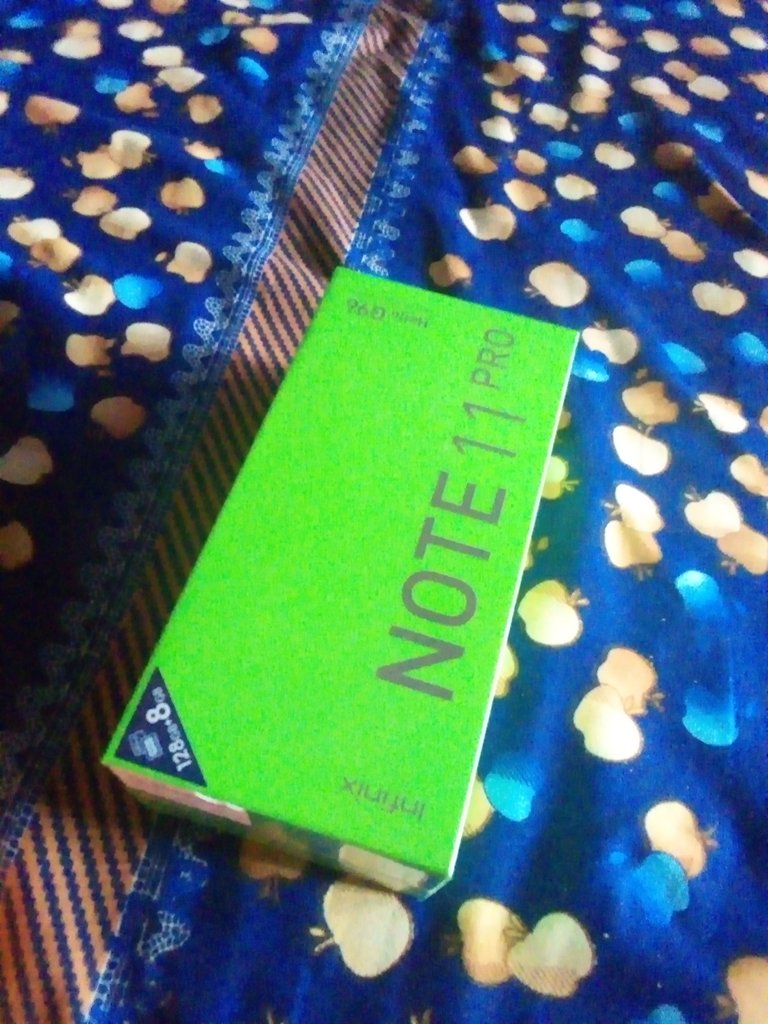 My Infinix note 11 pro 🥱🤭
I refused opening the phone till after my birthday. I knew the phone was a very good one and out of excitement I refused eating 🤣...like can you even imagine that? Oh my God! Mehn, I was happy and somehow along the line I finally slept.
The following day was the D-Day, boom my birthday 🤗🥰😍😘💃🤸. I woke up by 3am and prayed intensively for myself which my mom and siblings joined till about 5:30am. My family blessed me first with prayers, songs and wishes and I was so happy. I posted my pictures on all my social media handles and was just at home chilling.
At about, 11am, I got a call that I have a gift from a friend and that I should come get it. I went and I got two beautiful dresses..wow I was happy.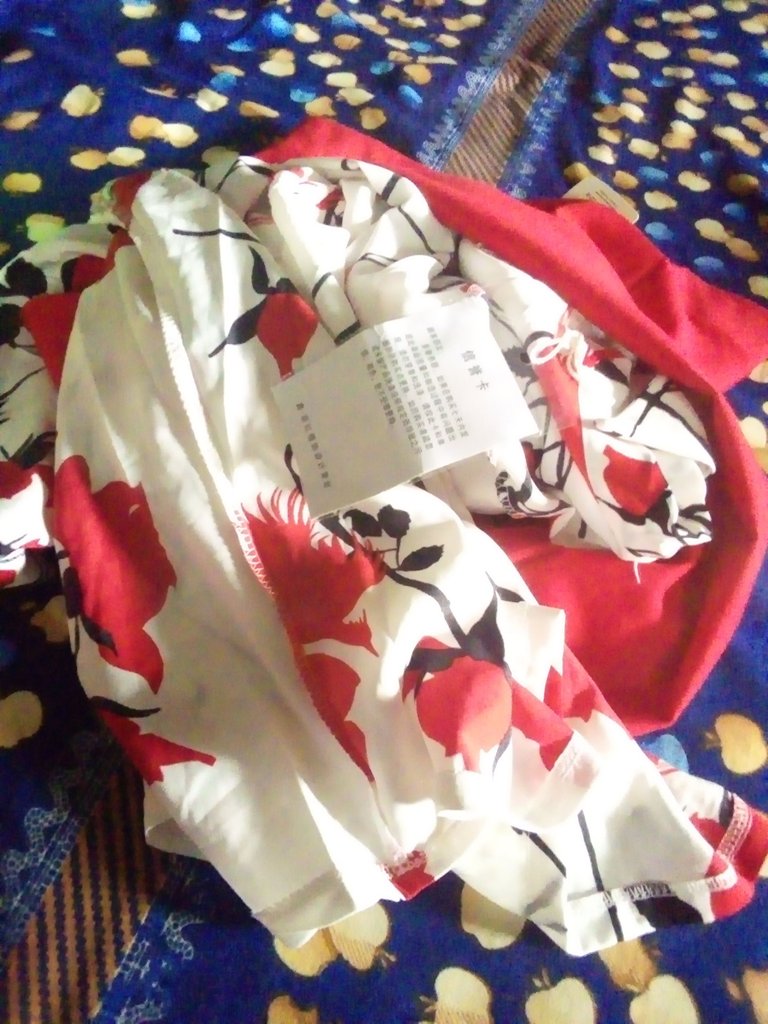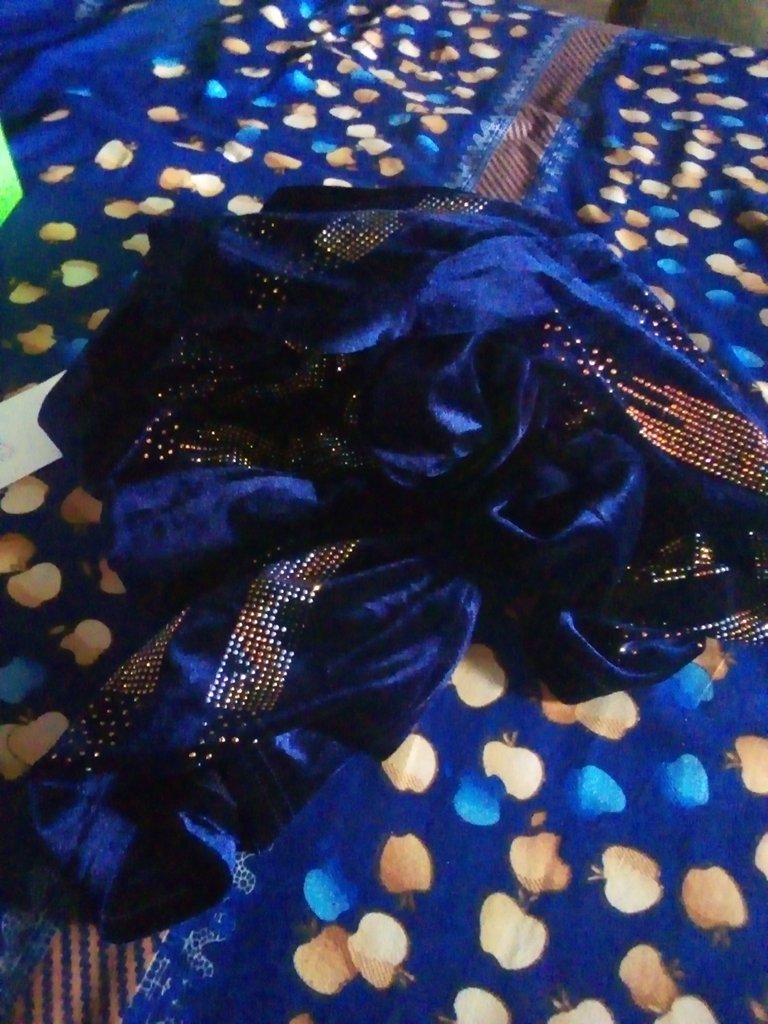 The two dresses
While I was about going home, I received another call that a gift is coming all the way from one of the LGA here in Akwa Ibom Ikot Ekpene precisely.
I went home as I was patiently waiting for it and in few minutes it arrived. It was a beautiful portrait of me with one of the pictures I took few months ago. Damn it, it was very lovely and I liked it so much.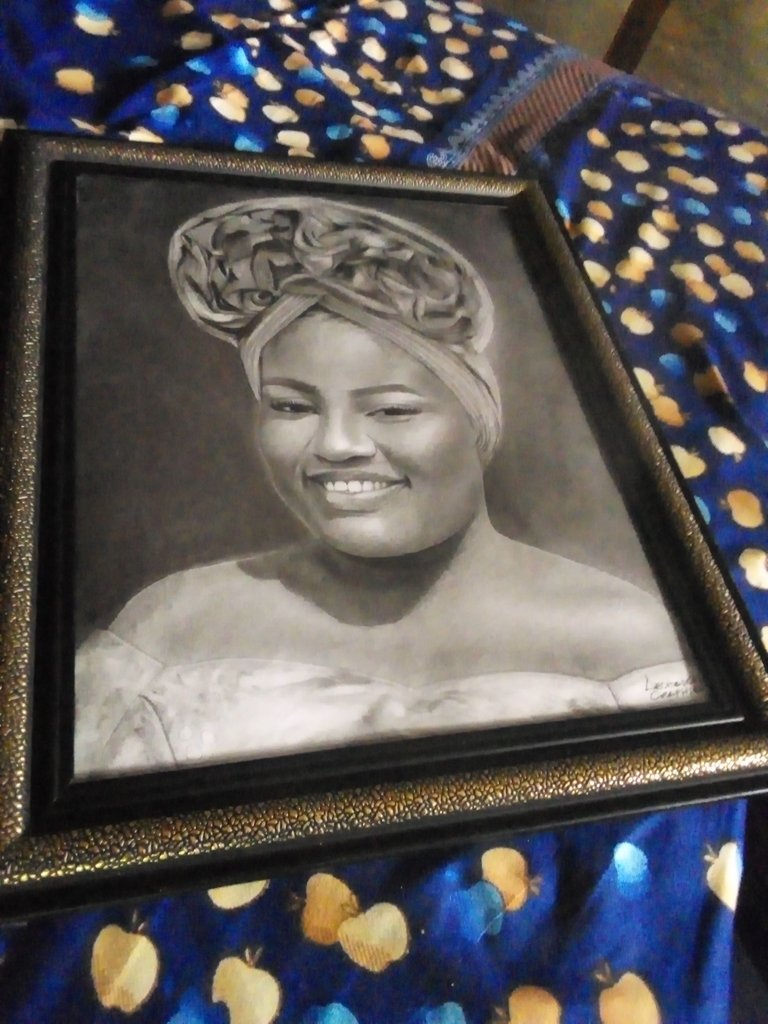 The portrait
Few hours after that, I got another phone. A Techno spark 8. Wow, just wow, I couldn't help it but cry trust me.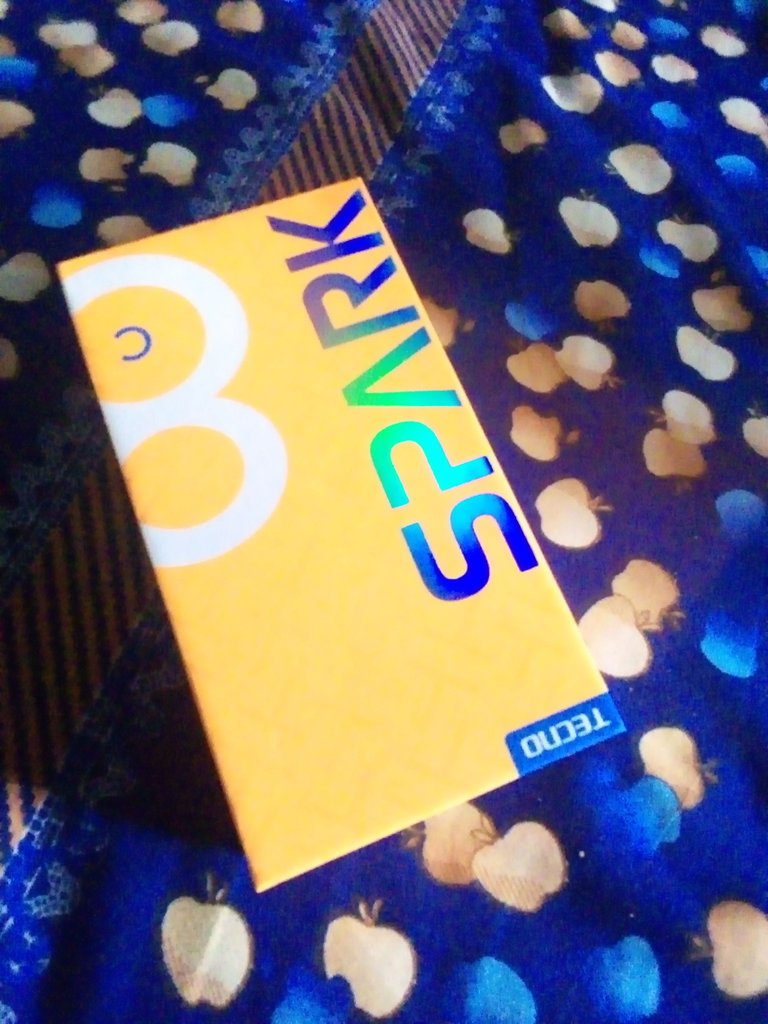 My second phone🤗
The love was massive, my pictures were just posted on Facebook, WhatsApp everywhere with good wishes and prayers. I felt loved honestly and I didn't wish It stopped.
Because of pressure here and there, I decided to cut my cake at home with my family members.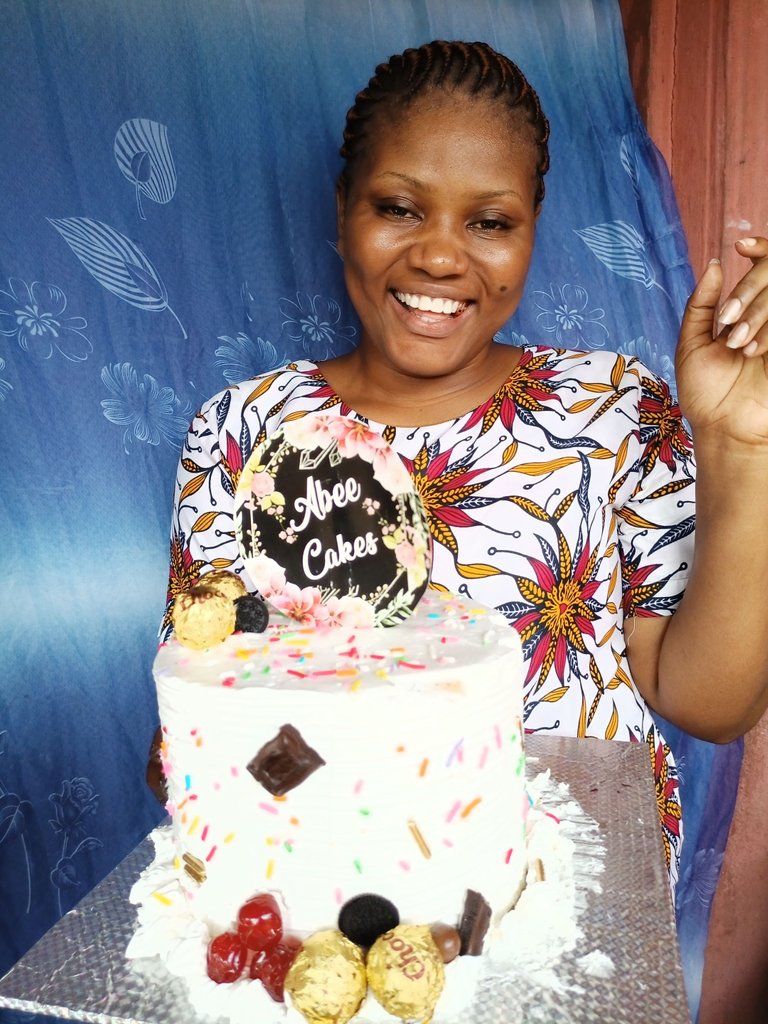 Me and my cake with my brand 😘😍🥰🥱🤭🤗
It was a small cake actually and it wouldn't have reached everyone if I decided to throw a party and invite my friends. I left the cake at home and went out with friends, one bought me suya, drinks, chicken and the other gave me a wristwatch.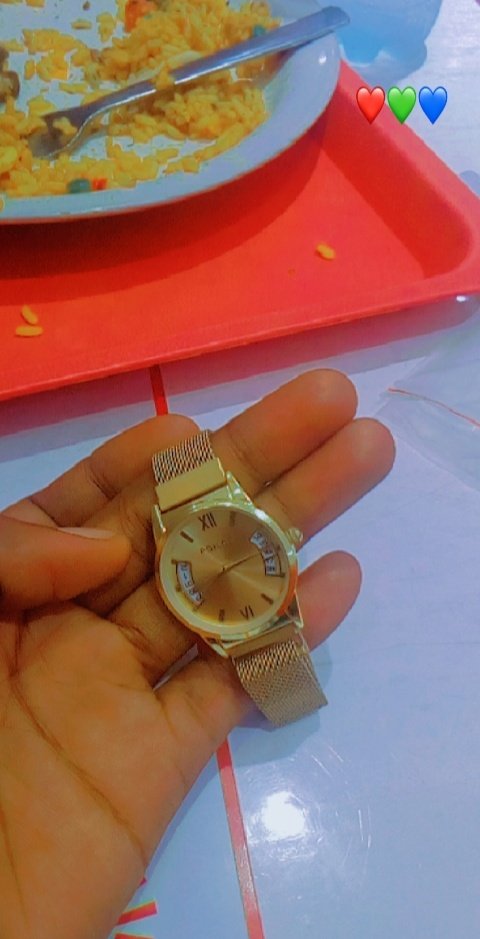 The wristwatch
While enjoying myself out there, I decided to go home early enough cos the following day was Sunday service which I couldn't afford to stay back from church.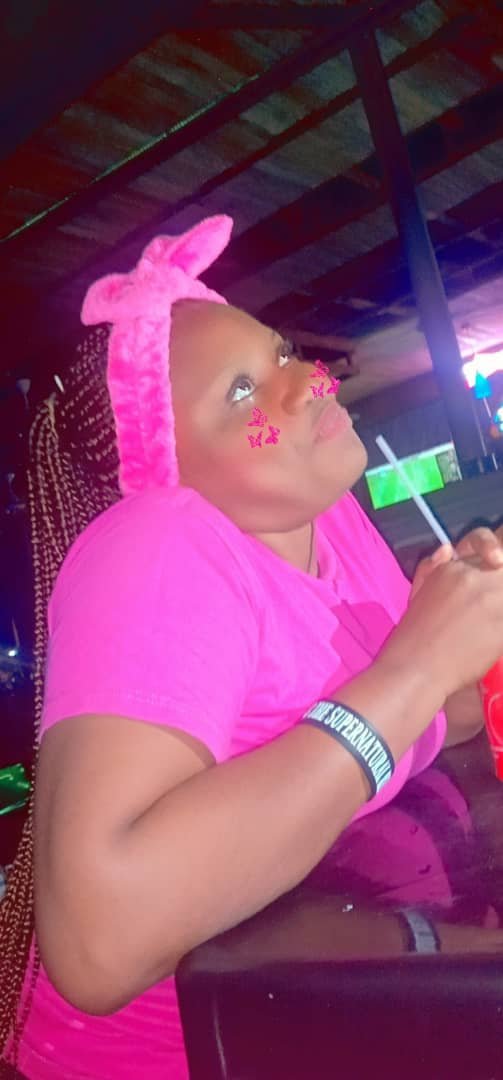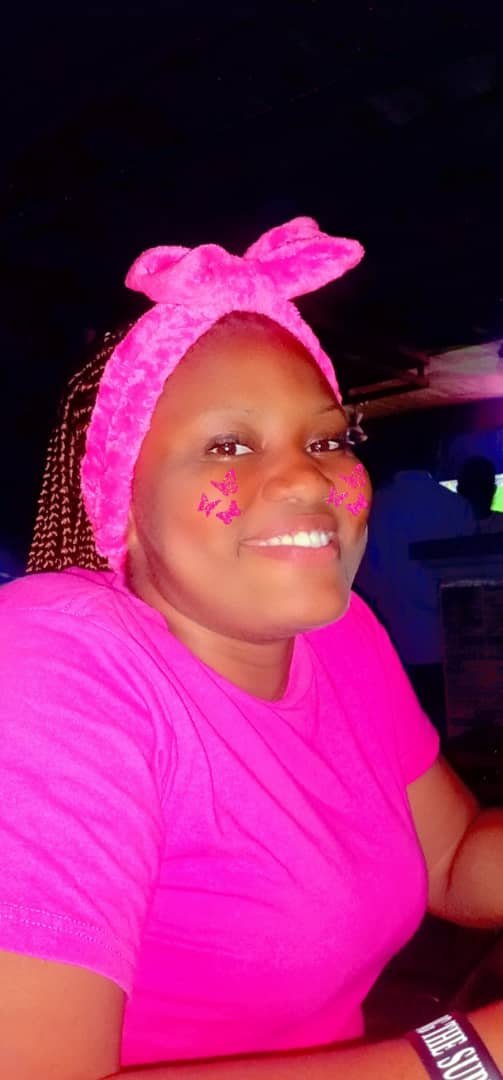 I went home, satisfied, happy and blessed. It was a memorable day and I wouldn't forget it in a hurry.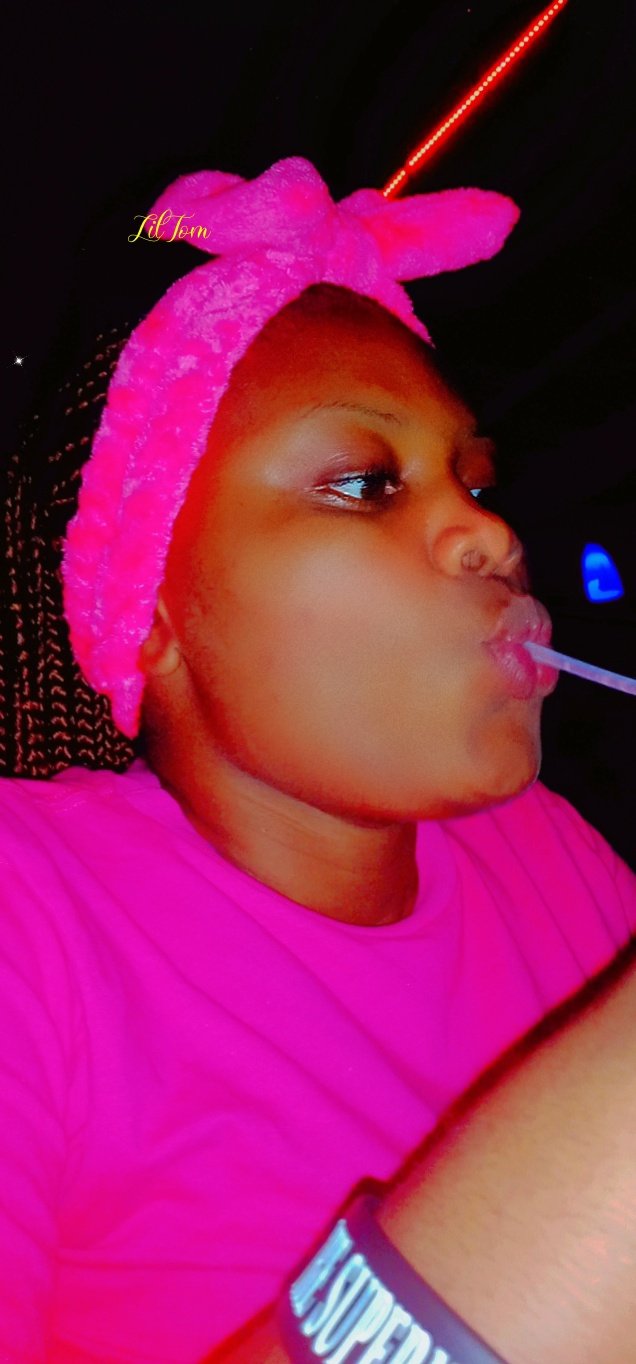 Thank you for having me
I still remain @mhizerbee
---
---