My church rehearsal
There's this special spot I have for music and anywhere music is and good songs, you'll surely find me there though most times I feel so lazy to do what I need to do music wise so as to help myself and improve. For some reasons, I don't know why that is so. I pray to God each day for grace and I'll try my best.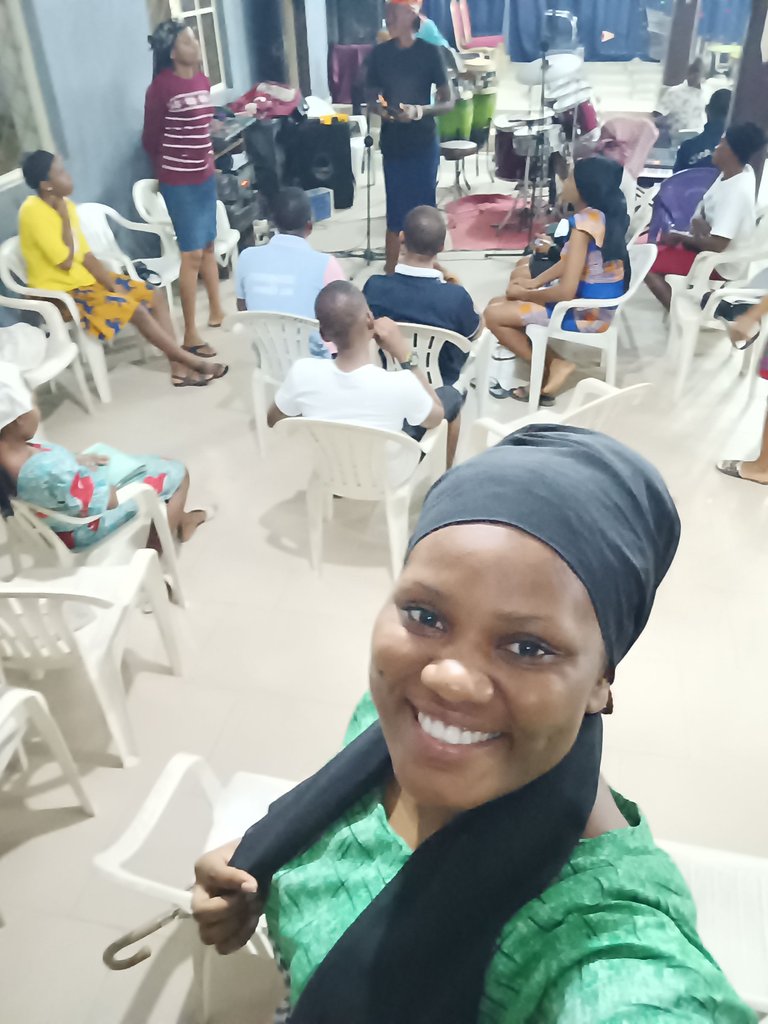 So, in my church where I worship we do have rehearsals every Friday to prepare for Sunday service. We don't just go and start singing, my or should I say our choir director makes sure that we warm up our voices and do other stuffs like training before the rehearsal proper.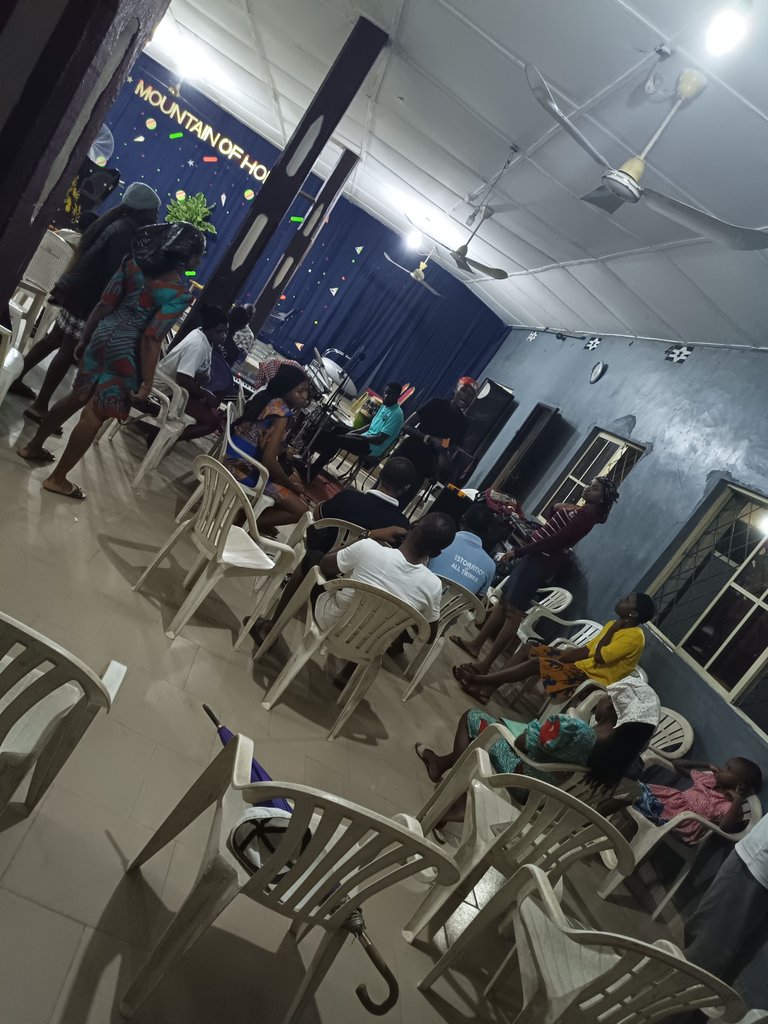 Full house
This particular day, we did all of that and it was time for the rehearsal proper and one amongst us was chosen and asked to teach song for which we will minister during service on Sunday which she did. The song was amazing and we'll fitted for our theme for the month so we started rehearsing.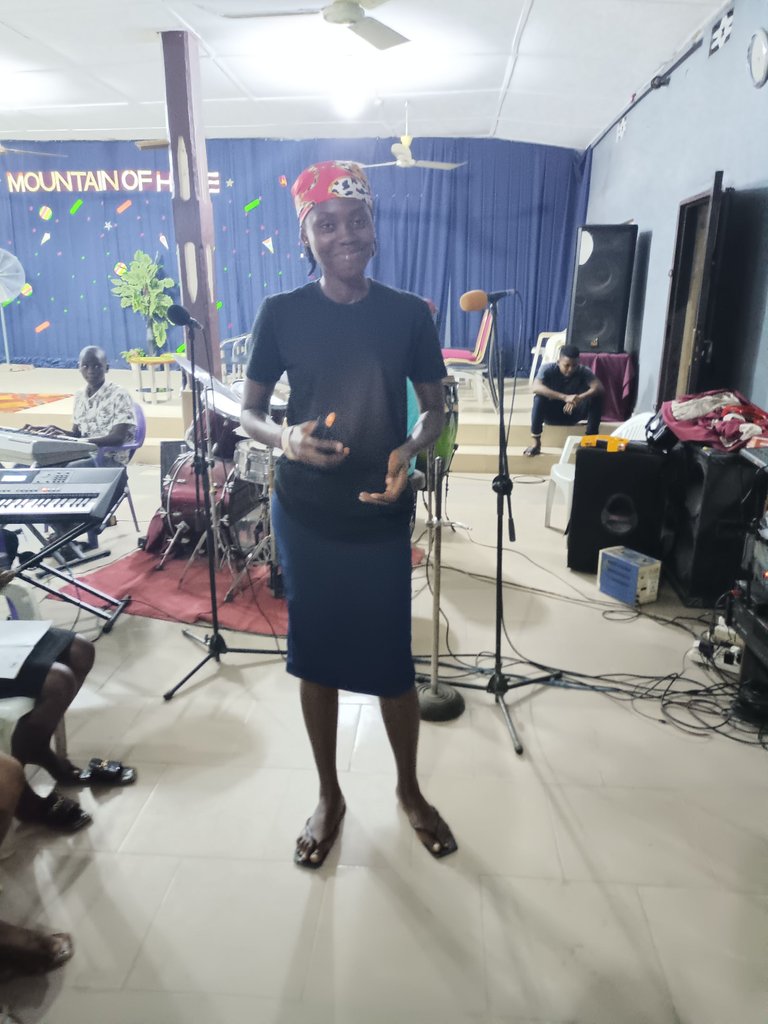 The lead singer
It was a familiar song and it was easier for the lead singer and other members of the choir but along the line, somehow it seemed or should I say looked as if choosing that particular song was a bad idea. All of a sudden, we were just making our mouths busy and not singing the song well like it's supposed to.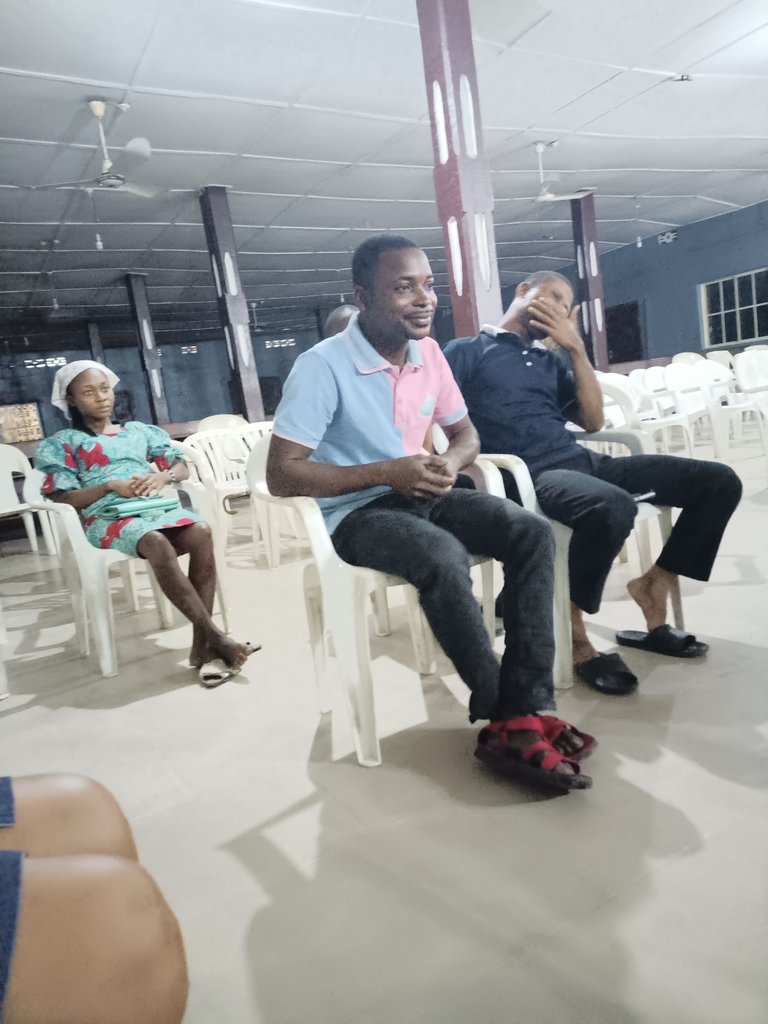 Tenor singers
To make matters worse, the tenor singers couldn't sing their part well and that was a song that needed harmony but it was the other way round. Treble and alto singers sang their parts well except the tenors and it didn't make any sense. It didn't blend well and there was no harmony. I don't know if it was because they were not much.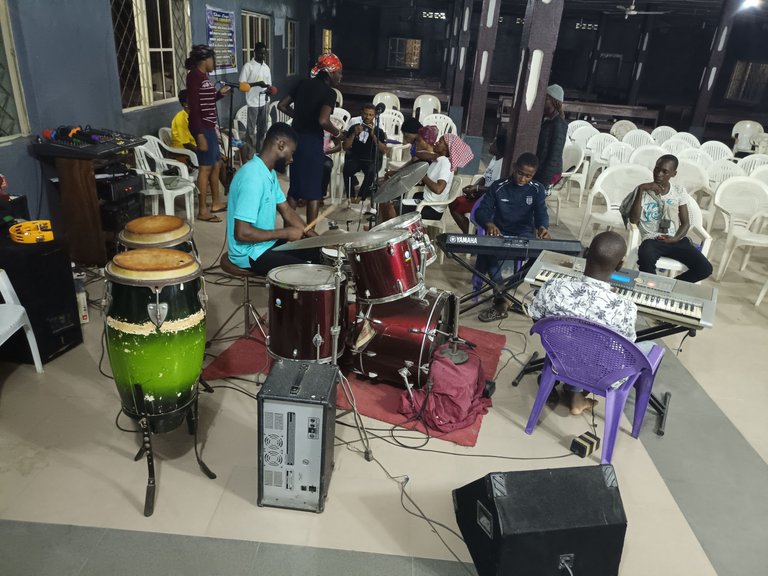 Our director on the drums
Our director assisted and helped the tenor singers to know exactly what they're supposed to sing but all his efforts proved abortive and it was just frustrating cos everyone was tired of going through a simple song that could be sang in 20 minutes over and over again.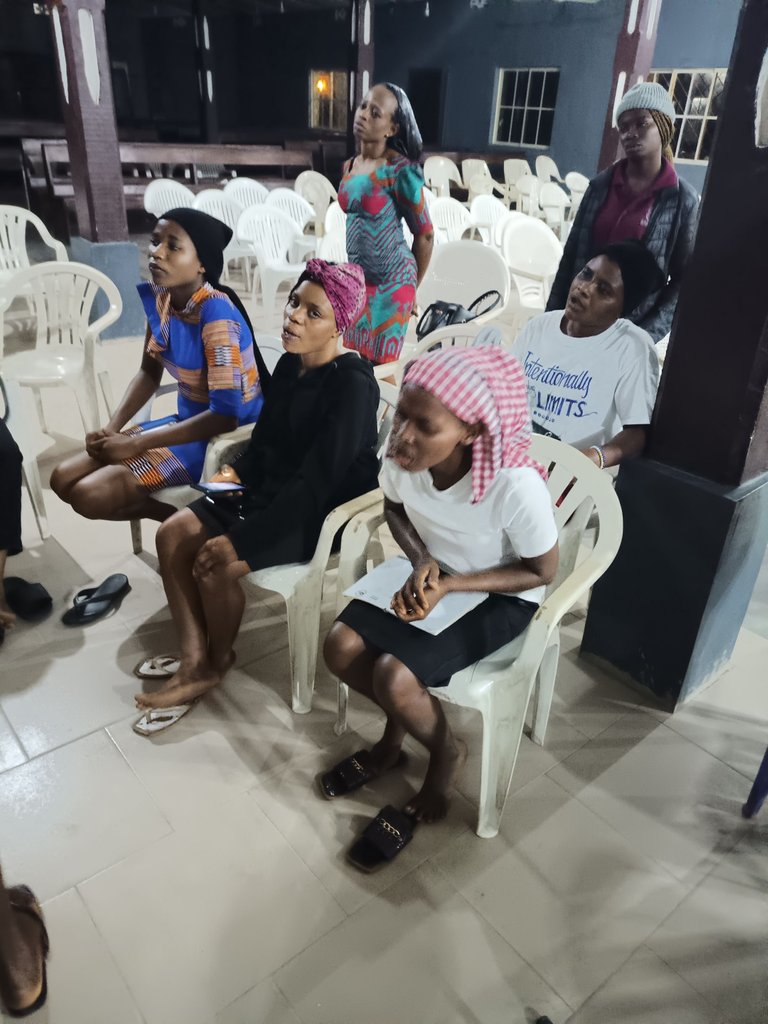 Treble singers
It was annoying and people started frowning, sighing, hissing and saying all sort of things, even the instrumentalist too were tired. Rehearsal that was supposed to end in just 2 hours took up to 4 hours, you can imagine that right? Lol... Very annoying and frustrating.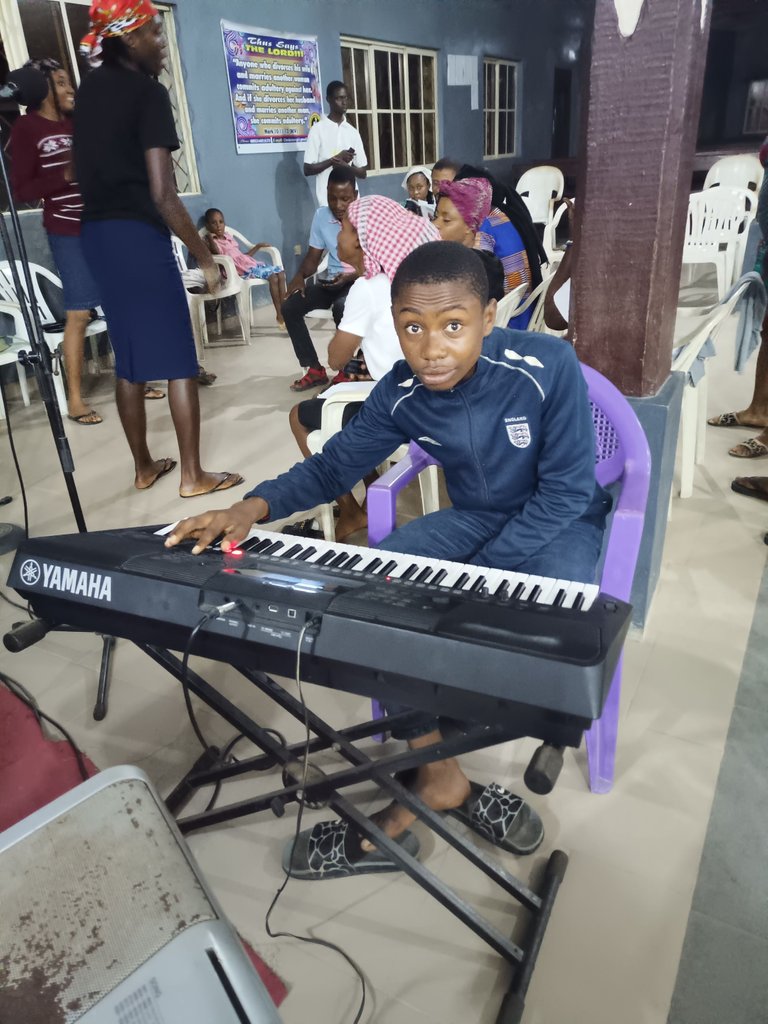 Keyboardist
That wasn't the first time something like that happened though. We've experienced something of sort before and I don't know if others have. Sometimes, I ask myself if there's actually something wrong and if truly there is, what could that possibly be? Well, our director wasn't happy about that and he promised us and made sure that if we didn't do the song well, nobody will go.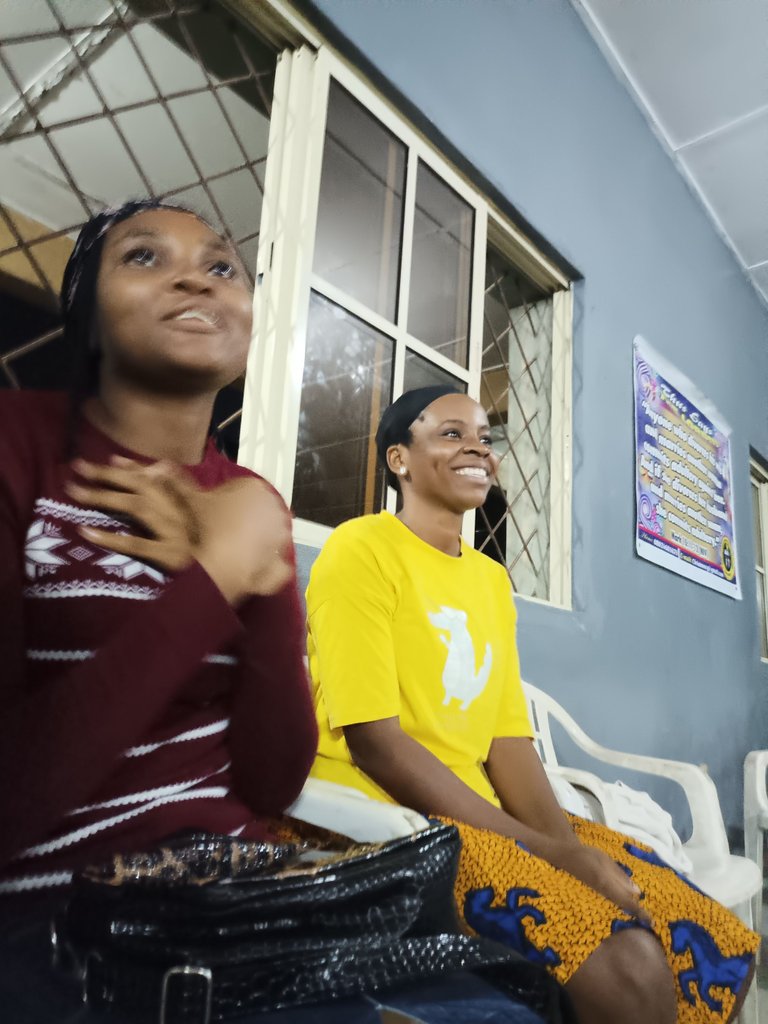 Alto singers
When I saw that it wasn't funny anymore, I was tired and I needed to go home and rest, I volunteered to sing the tenor part which I did and in few minutes, we were done. Sunday came, and after other activities, we were called to minister. I rushed quickly to sing tenor so that what happened during the rehearsal won't repeat itself and we did very well to the glory of God and I believe people were blessed.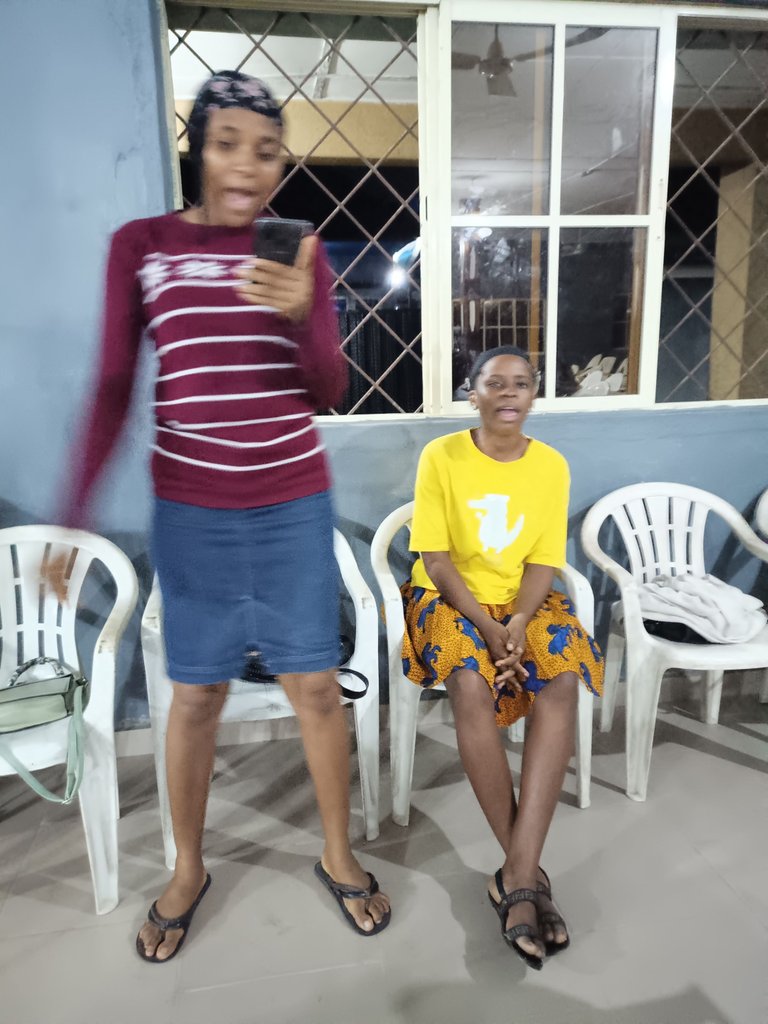 I pray such won't happen again and I hope that our tenor singers would learn and do well next time. So, tell me, how's your rehearsal like over there?
Thank you for reading 🤝
Much Love ❤️
---
---