SHARE MY BATTLE For Weekly Challenge! WAR CHAANG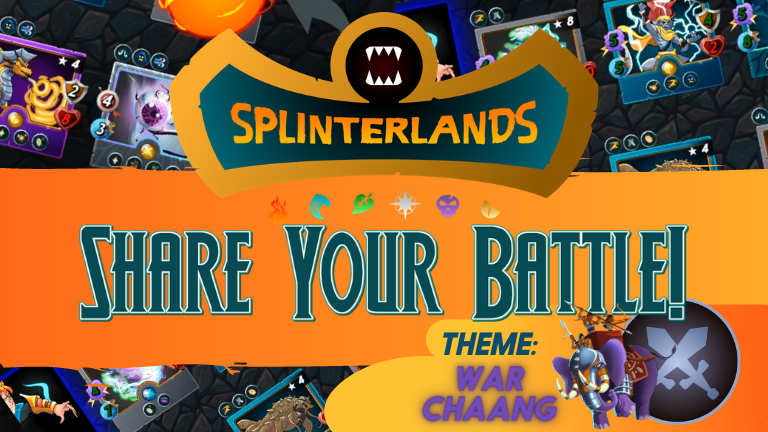 Hi hivers/Splinterlands fans/ lovers/ gamers and traders, what's up? I am doing good. I am a splinterlands fan, lover and gamer. I am back with another Splinterlands post which is about a card(PHANTASM). This post is about @splinterlands . Here is the weekly battle challenge post link. If you wanna join this weekly battle challenge challenge, you are most welcome.
WAR CHAANG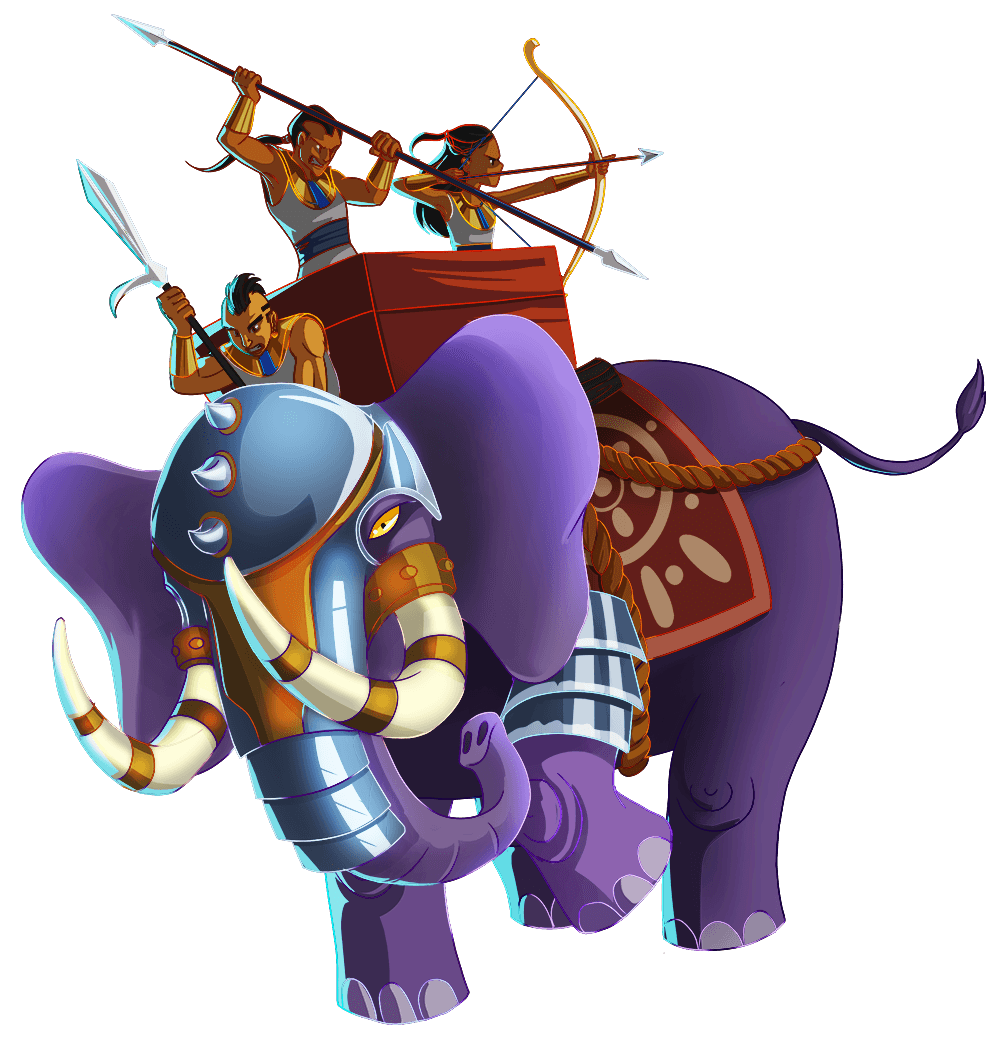 WAR CHAANG, a neutral splinter card. It is UNTAMED edition, EPIC card. This week theme is WAR CHAANG. This is a amazing neutral splinter card. This week I am gonna share WAR CHAANG's battle. It costs 7 mana cap which is high . It has 9 health(at level 2), 3 speed, 2 melee and 1 range attack. This card has 2 attack, that's really cool. It has 2 abilities in maxed level. But i have only level 2 of WAR CHAANG. That's why i get only one ability which is RETALIATE(it have a chance to retaliate opponent monster when opponent monster attack with melee attack).
They say that in the great battles on the other side of the world, Hellaphants were trained and outfitted as massive monstrosities of war. It was not generally believed that Hellaphants could be controlled until the Ferexia Torch began its Chaang Project. Hellaphants were abducted en masse from the Wastelands of the Unknown and taken to the training grounds near Mittreya's Hand. There, the Hellaphants were forged into soldiers to carry soldiers. They were molded into a new type of war machine, called Chaang. source
EDITION: REWARD
RARITY: RARE
ELEMENT: WATER
MANA COST: 7
CURRENT TRADE VALUE ALPHA: 0.46$
CARD STATS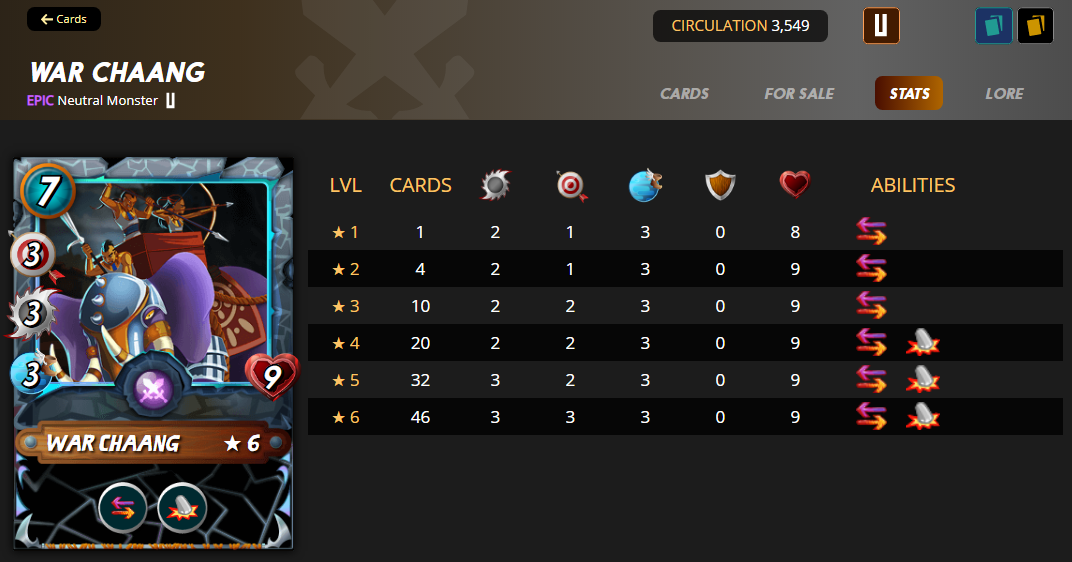 MY BATTLE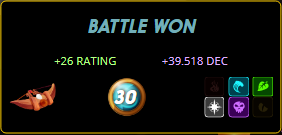 I got only one rule set in my battle(CLOSE RANGE: In this rule range monster can attack from first position) and my opponent was savageduels. I got 30 mana cap battle with WATER, EARTH, LIFE and DEATH splinters. I missed FIRE AND DRAGON SPLINTERS. If i got DRAGON splinter then it could be more easy for me.
LINE UP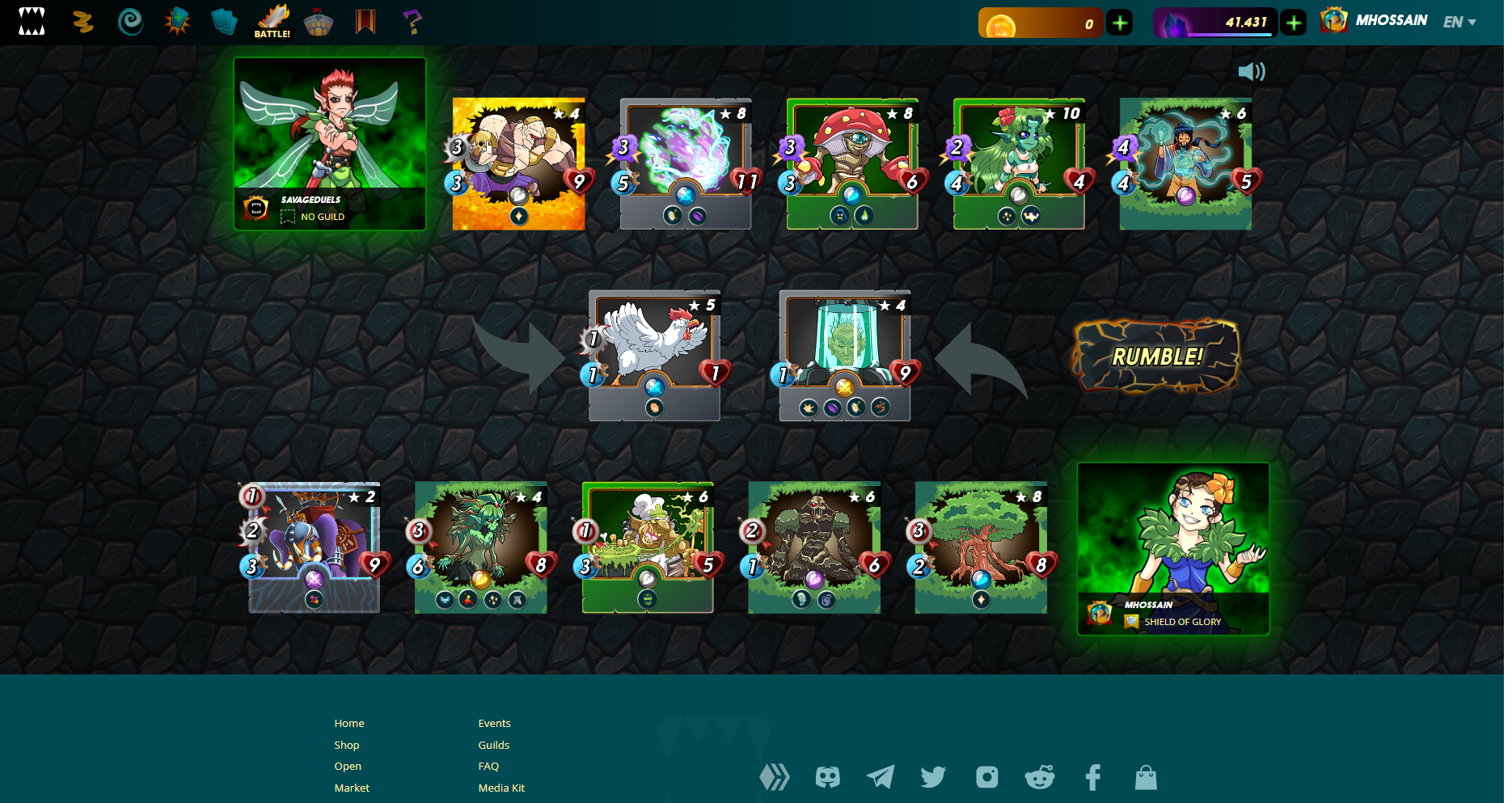 LYANNA NATURA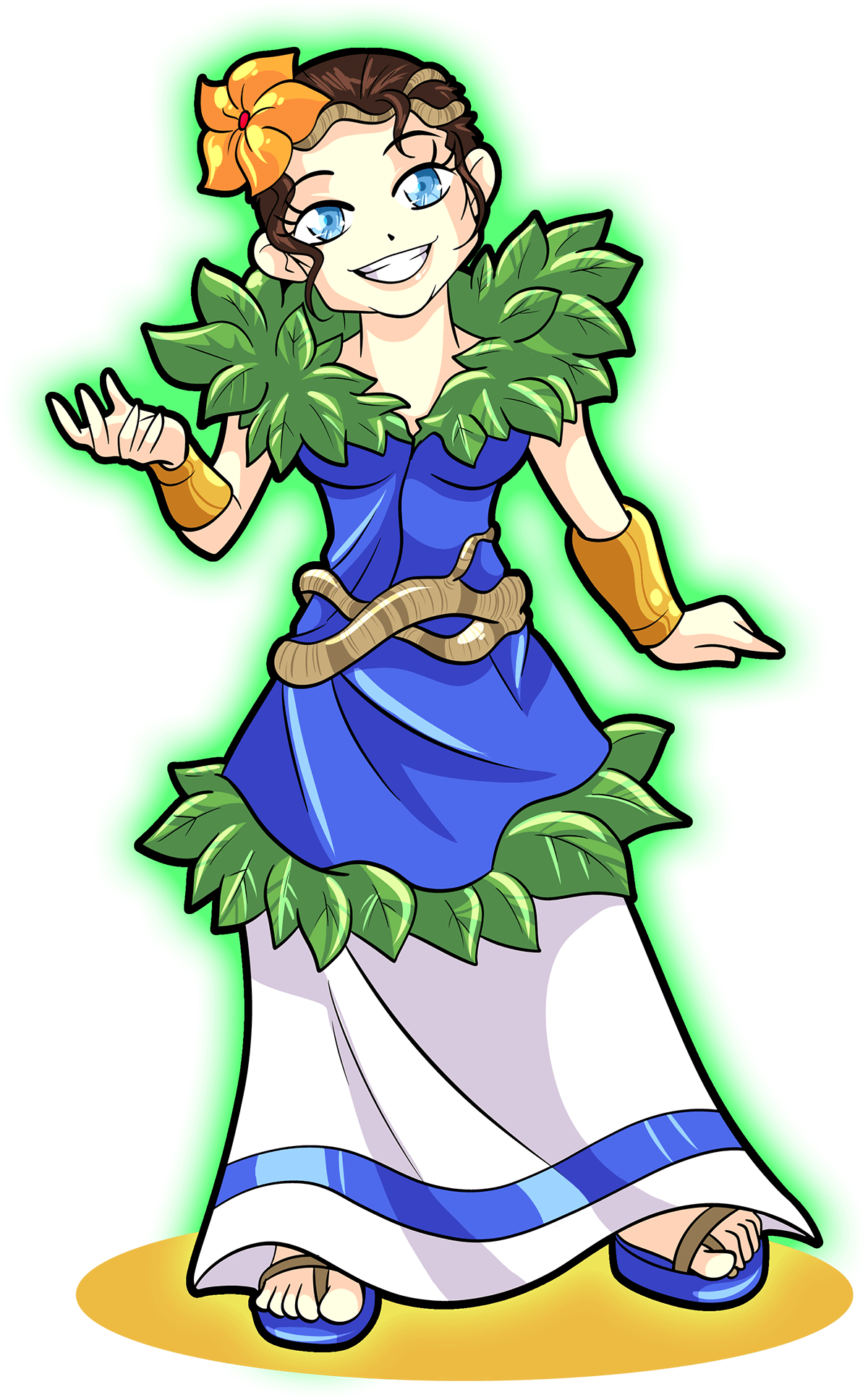 I was selected LYANNA NATURA as a leader of the battle, i mean as a summoner. This week theme was WAR CHAANG that's a neutral splinter card so i could use it with any splinters summoners. I could select SELENIA SKY but i didnt bcz of i missed DRAGON splinter in the battle. LYANNA NATURA, a EARTH splinter, ALPHA edition and RARE summoner. This summoner gives 1+ health all the friendly monsters.
After the Magi of the Forest, Lyanna is the greatest summoner from Anumün. She has many powers in addition to summoning, including her ability to communicate clearly with animals. She is married to Aggrodius Lightbringer, and they live together in Draykh-Nahka with their two daughters, Kiara and Talia. Lyanna lives a busy and high-profile life, very different from her simple past on the Lyverian countryside. source
LORD ARIANTHUS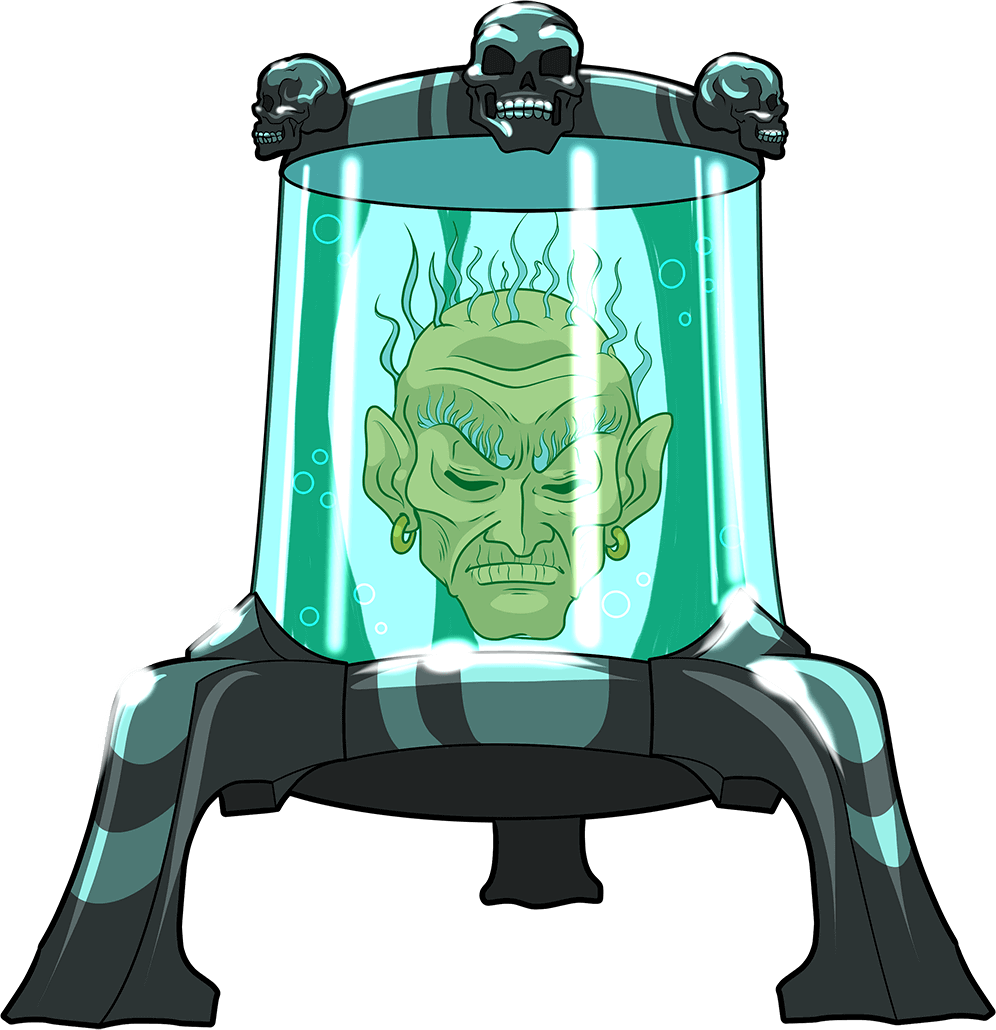 This no attack card is awosome, named LORD ARIANTHUS. It is a REWARD edition and LEGENDARY card. I selected this card as a tank monster in my battle. This is a really a good tank monster. I love this card for it's ability(Shield, Void, Magic Reflect, Thorns). I used it for magic attack and range attack bcz it has magic and range attack reducing ability. Also it reflects magic attack .
While passing through the galaxy on his starship, the great and powerful Lord Arianthus noticed signs of life on a planet below. Apparently monsters of all sorts were battling one another in endless competition. Lord Arianthus, enjoying battle and competition very much himself, decided to land on the little planet. He would show these puny monsters the meaning of defeat! source
EARTH ELEMENTAL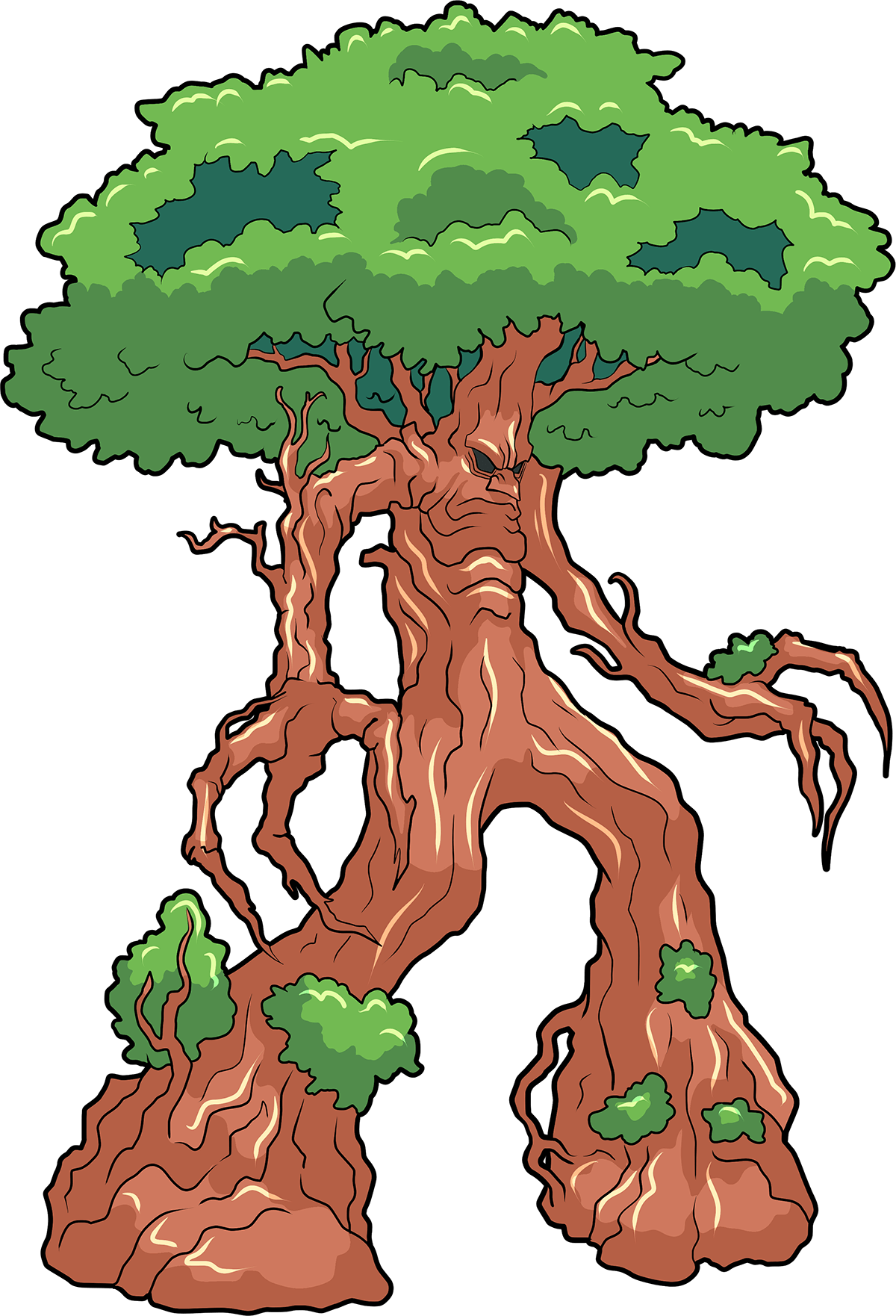 This is an ALPHA, EARTH splinter, RARE card. It costs 3 mana cap. It has only one ability which is heal. It has 8 health, 2 speed and 3 range attack. Its speed is low but quite good. It's HEAL ability helps it to restore it health each round. I placed it in second position just because of avoiding opponent monster BLAST, SNIPE attack. It opponent used BLAST, SNIPE attack then the monster restored it health.
The Earth Elemental, when properly summoned, takes the form of the terrain upon which it is summoned. It can be a tree, a pile of living mud, a sandstorm, the possibilities are endless. No matter the form, the Elemental has mystical healing powers that it draws from the planet itself.
SWAMP THING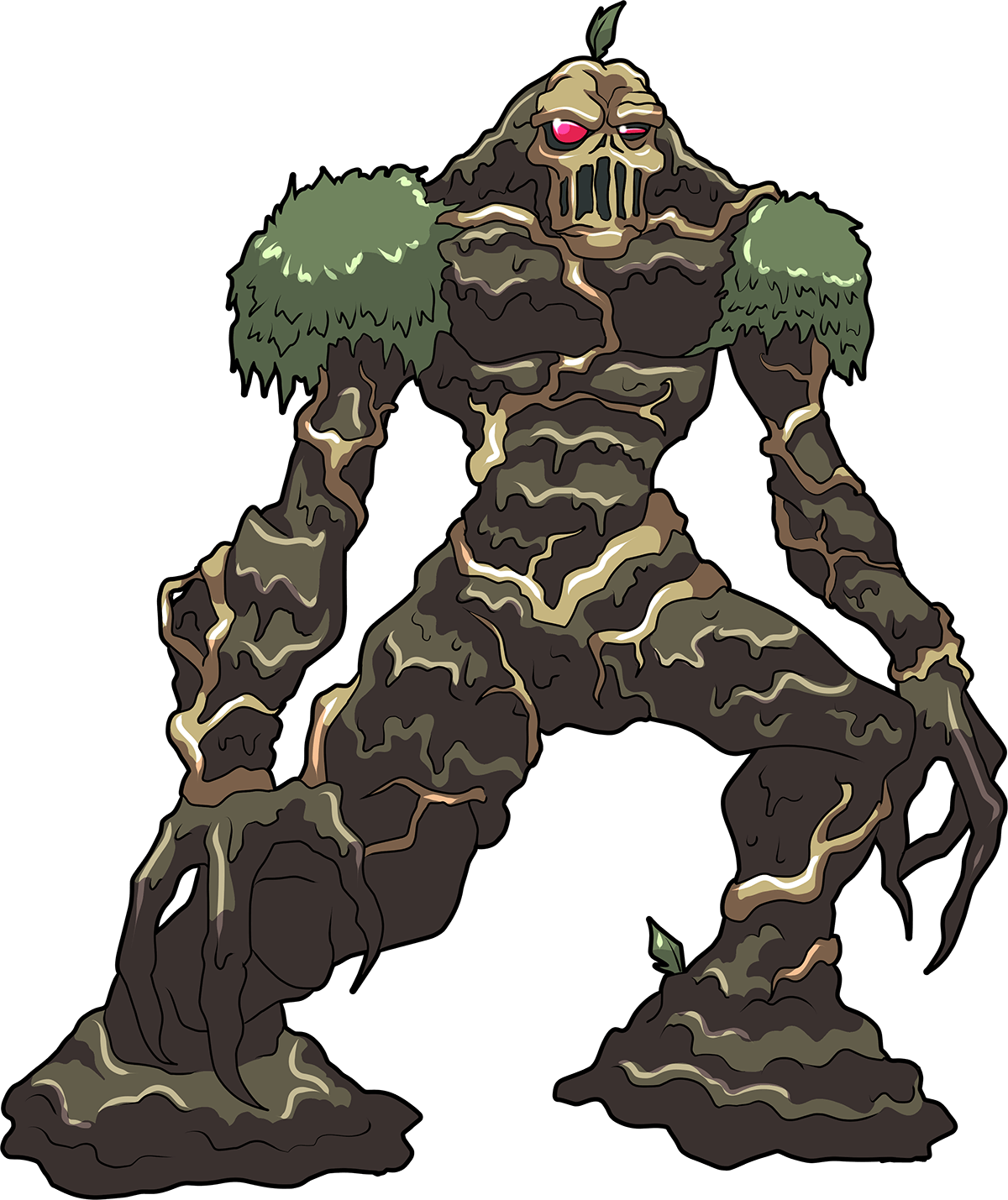 This is another ALPHA, EPIC and EARTH splinter card. I placed it in third position. It costs 2 mana only. It has 2 different ability(WEAKEN: It takes 1- health to the opponent monsters, SLOW: It reduce 1- speed to the opponent monsters). It has also 2 range attack that's good and its speed was low. I used this card in fourth place in my battle.
The Swamp Thing is a prisoner of the Living Moss in Anumün who can only leave the Swamps when summoned. He is powerful in magic but grotesque in form. Originally a human summoner from Lyveria named Claudius Greenforth, the Swamp Thing is continually working with the Magi of the Forest to find a way out of his magic bonds. source
GOBLIN CHEF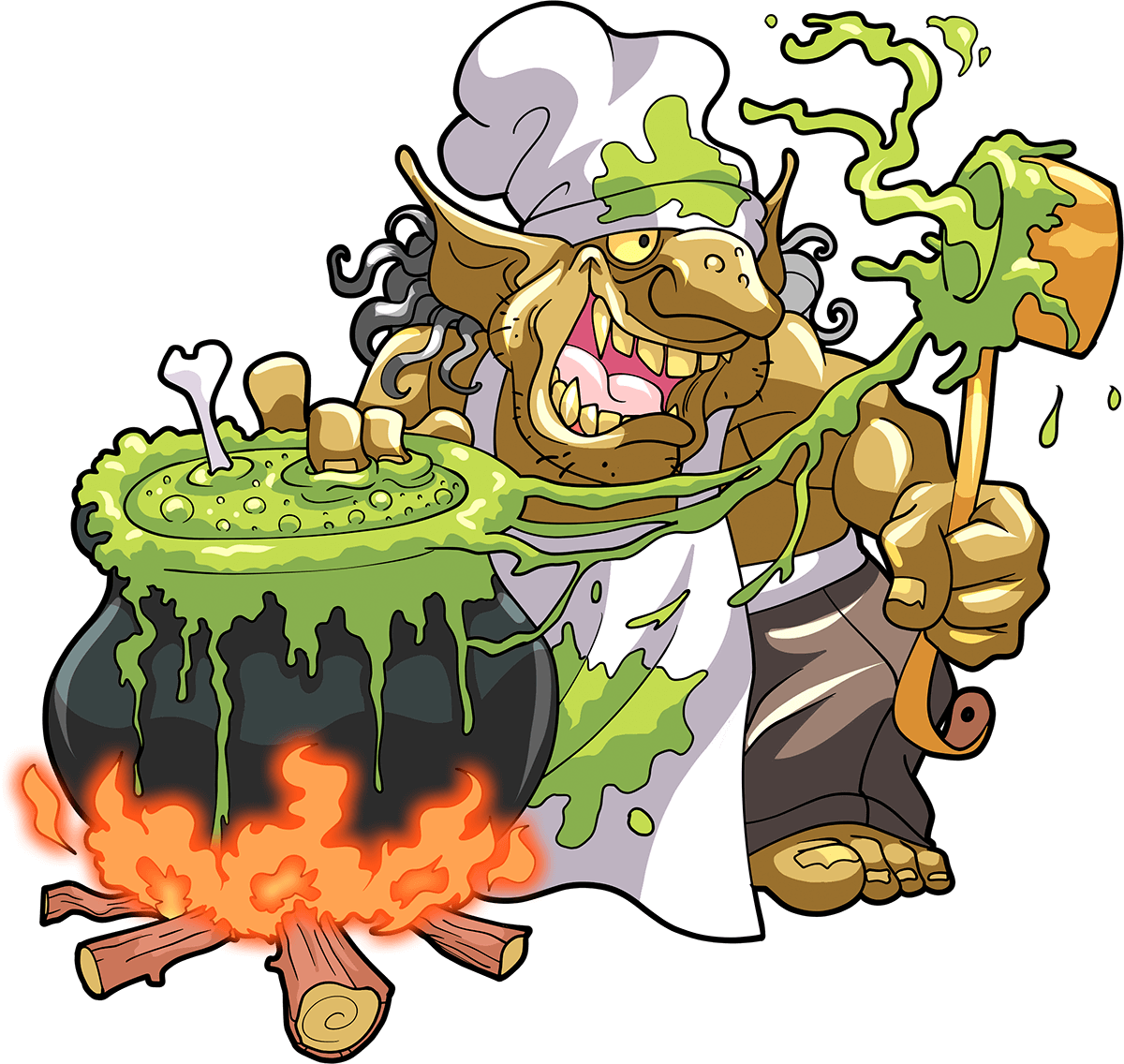 This is also a EARTH splinter, PROMO edition and COMMON monster. I like this card also for its AFFLICTION ability. In maxed level, it has 2 abilities another one is POISON. But i have only level 6 of GOBLIN CHEF. That's why my one have only AFFLICTION ability. AFFLICTION, helps to heal out opponent monsters.
Goblin cuisine may look like rubbish, but it smells divine. Through generations of culinary focus entirely on odors, they have truly perfected the appetizing aroma. Unfortunately, their food can only be digested properly by Goblins, and Goblin Chefs find it amusing to feed their creations to creatures of all types. source
SPIRIT OF THE FOREST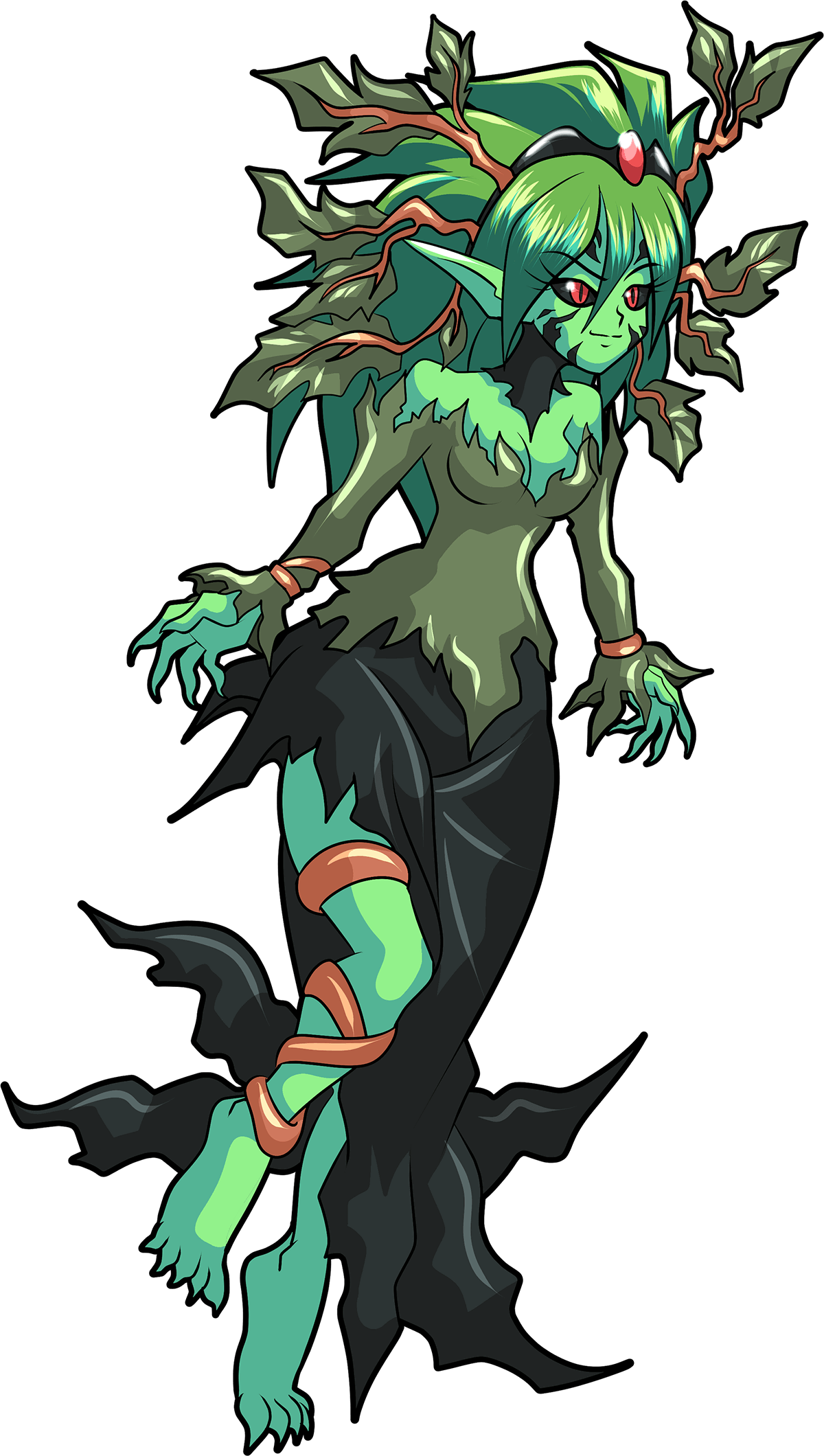 Another, My favourite card of EARTH splinter. It is a LEGENDARY , ALPHA card . It has four amazing abilities. There are FLYING: Have a chance to miss melee and range attack from opponent monsters those who has no-flying monsters, SNIPE: Target monsters with range, magic and no attack cards which are not in first position, TANK HEAL: It helps to heal the tank monster, PROTECT: It gives 2+ armor to the all friendly monsters.
From the safety of the Eldest Tree, deep in the shrouded magic of the Hungry Wood, the Spirit of the Forest lives and grows. She is one of the original creators of life in the Splinterlands, and little happens without her knowing about it. She can be summoned to battle by a skilled summoner, but she loves all her children as a good mother should. source


WAR CHAANG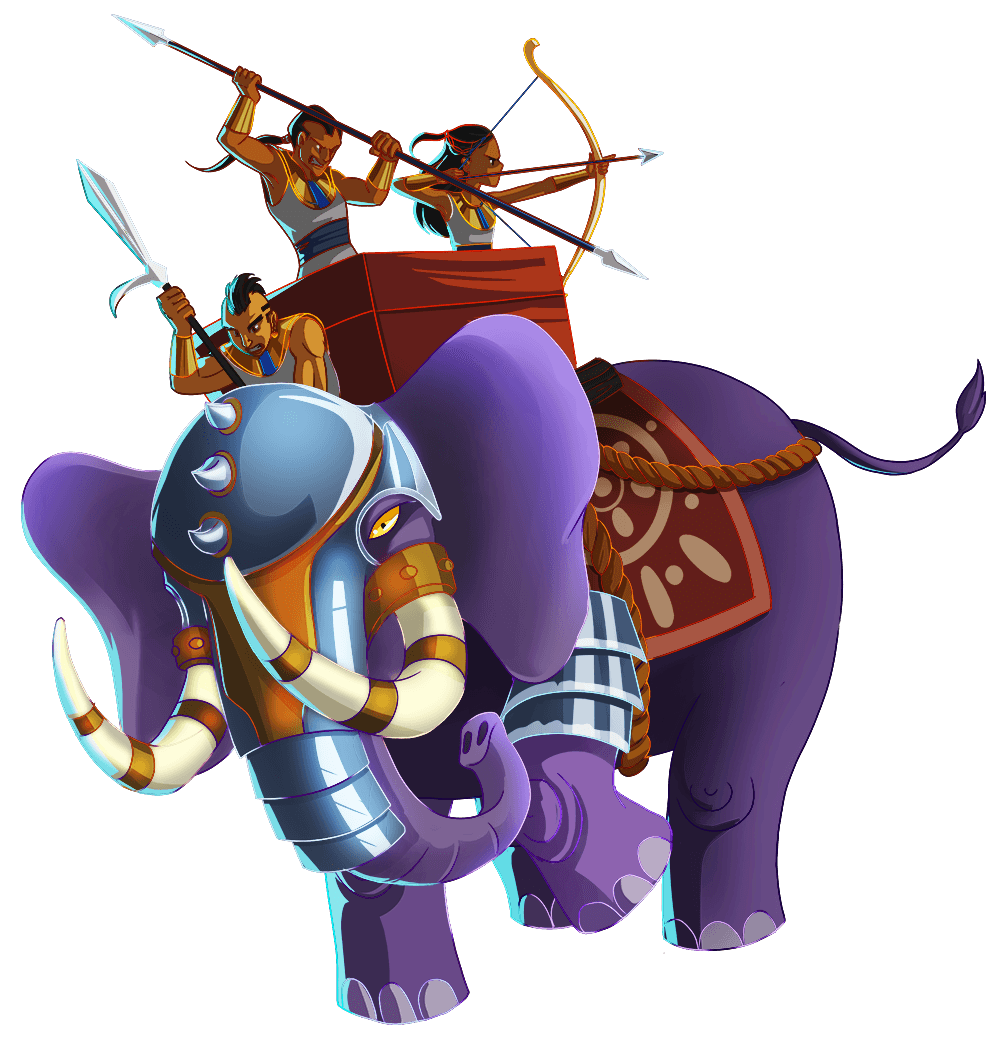 WAR CHAANG, a neutral splinter, untamed and epic card. This week theme card is this. I also like this card for it's two attack . There are meleee and range attack. It cost 7 mana cap. It has 8 health, 3 speed, 2 melee and 1 range attack. This card is perfect for any battle bcz of it's 2 attack. In melee mayhem this card has great importance of melee and range attack. And also this card is important for ALL MELEE MONSTER HAS SNEAK rule set and CLOSE RANGE also.
Hope you all enjoy my battles. If you wanna say anything about my line up, please comment below.
STAY HOME, STAY SAFE

---
---