SHARE MY BATTLE Weekly Challenge! ENCHANTED DEFENDER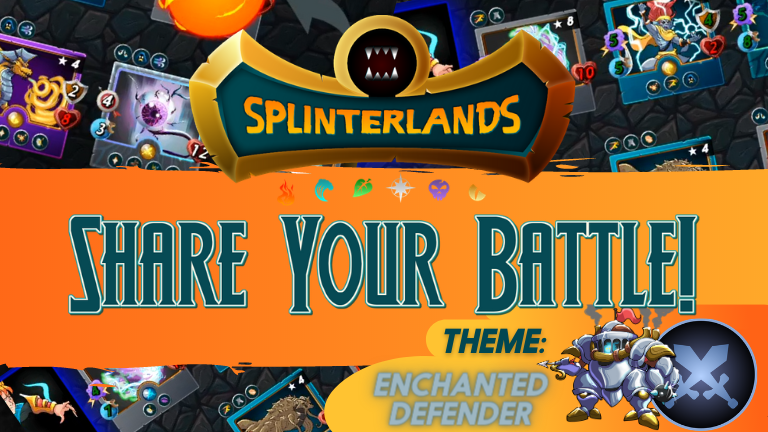 What's up warriors/Splinterlands fans/lovers and gamers? I am doing good. I am a splinterlands warrior, lover, fan and gamer. This post is about weekly battle challenge. Here is the social media challenge post link.If you wanna join this weekly challenge , you are welcome and make a quality post about ENCHANTED DEFENDER card gameplay and line up.
ENCHANTED DEFENDER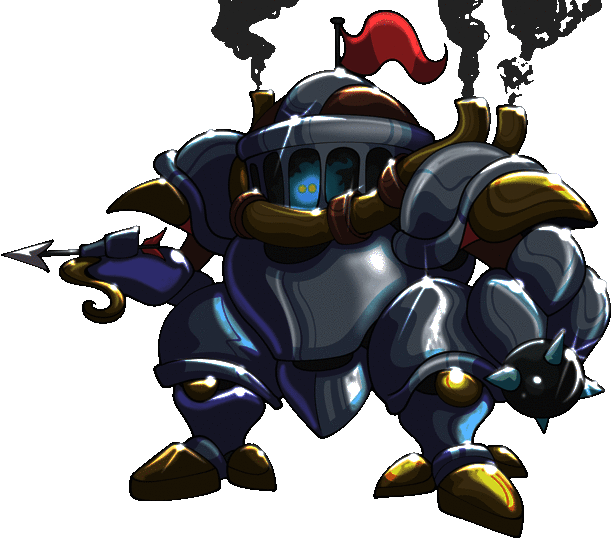 ENCHANTED DEFENDER, a neutral splinter card. It's a PROMO edition and common monster. This week theme is ENCHANTED DEFENDER. So, I am gonna share my battle with ENCHANTED DEFENDER. It has only one ability THORNS. And it gets THORNS at level 5.
This steaming and sputtering pile of power is the result of years of secret Gloridax experimentation. The Enchanted Defender combines the latest magical technologies (stolen from Azmare) with indestructible metals from the quarries of Khymeria. Its Power Core is made from the concentrated sap of the Burning Land's Everburning Trees, and spied gear systems from Gobson have provided its complex inner-working. The Dragons named it "Defender" as a sort of cruel mockery, knowing full well that it was designed to destroy. source
EDITION: PROMO
RARITY: COMMON
ELEMENT: NEUTRAL
MANA COST: 4
CURRENT TRADE VALUE ALPHA: 0.04$
CARD STATS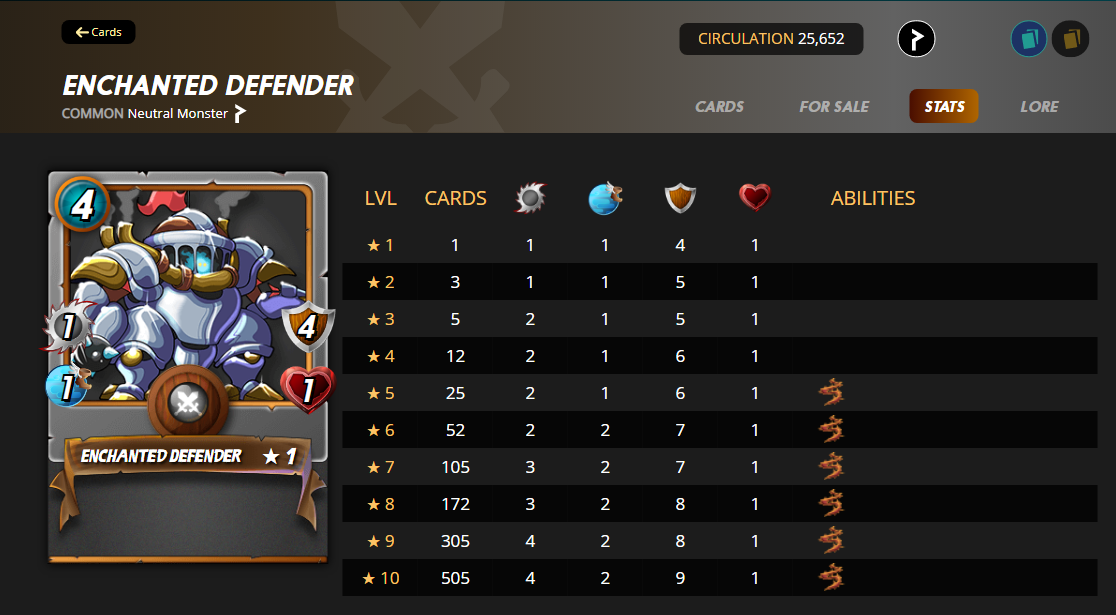 MY BATTLE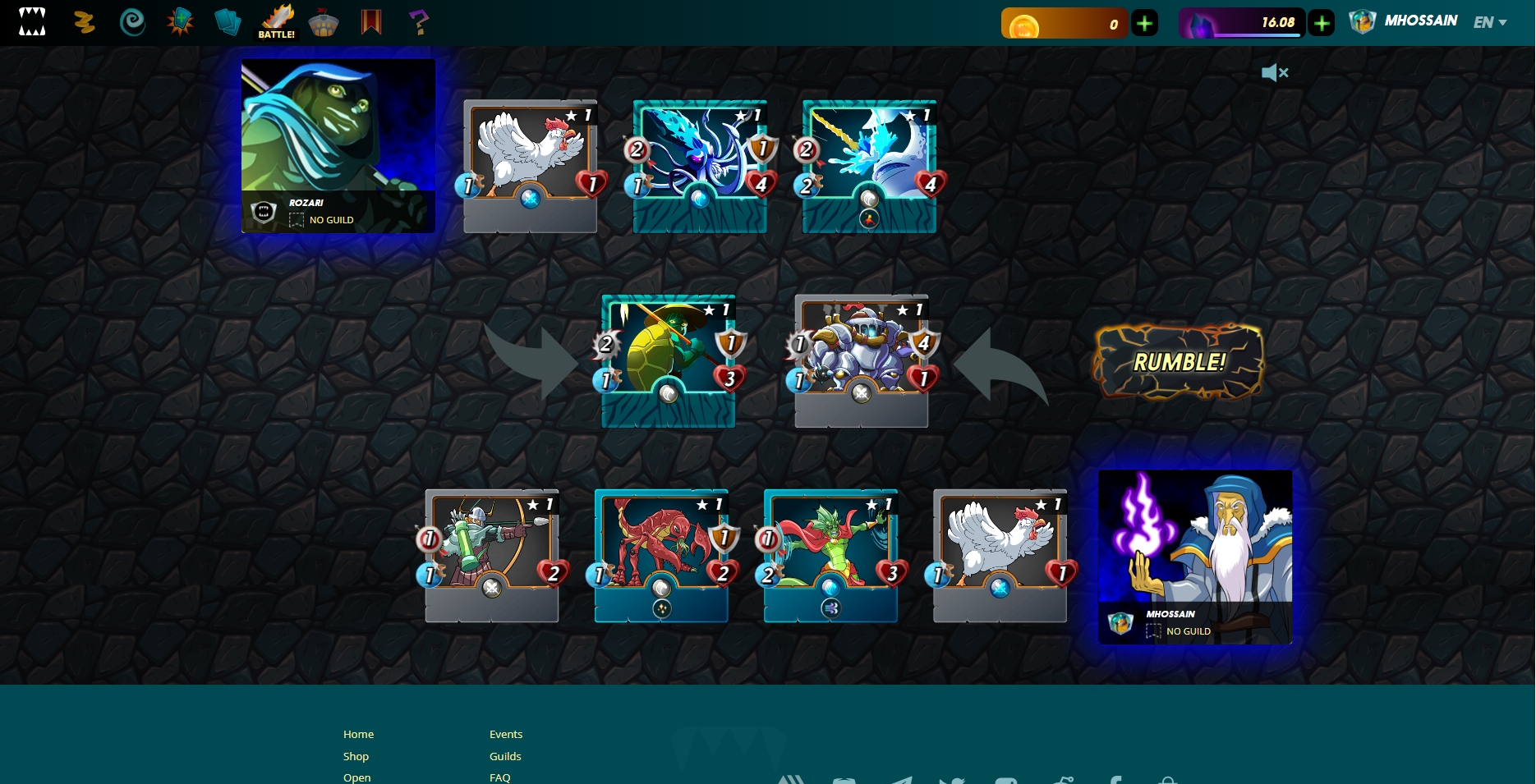 RULES SET

I got two rules set battle(SSILENCED SUMMONER: In this rule, summoner do not give any effect or power to the monsters, LOST MAGIC: In this battle magic attack monsters may be used in battle ) and my opponent was ROZARI. I got 17 mana cap battle with WATER, EARTH and DRAGON splinters. I missed FIRE, LIFE and DEATH splinter.
LINE UP
ALRIC STORMBRINGER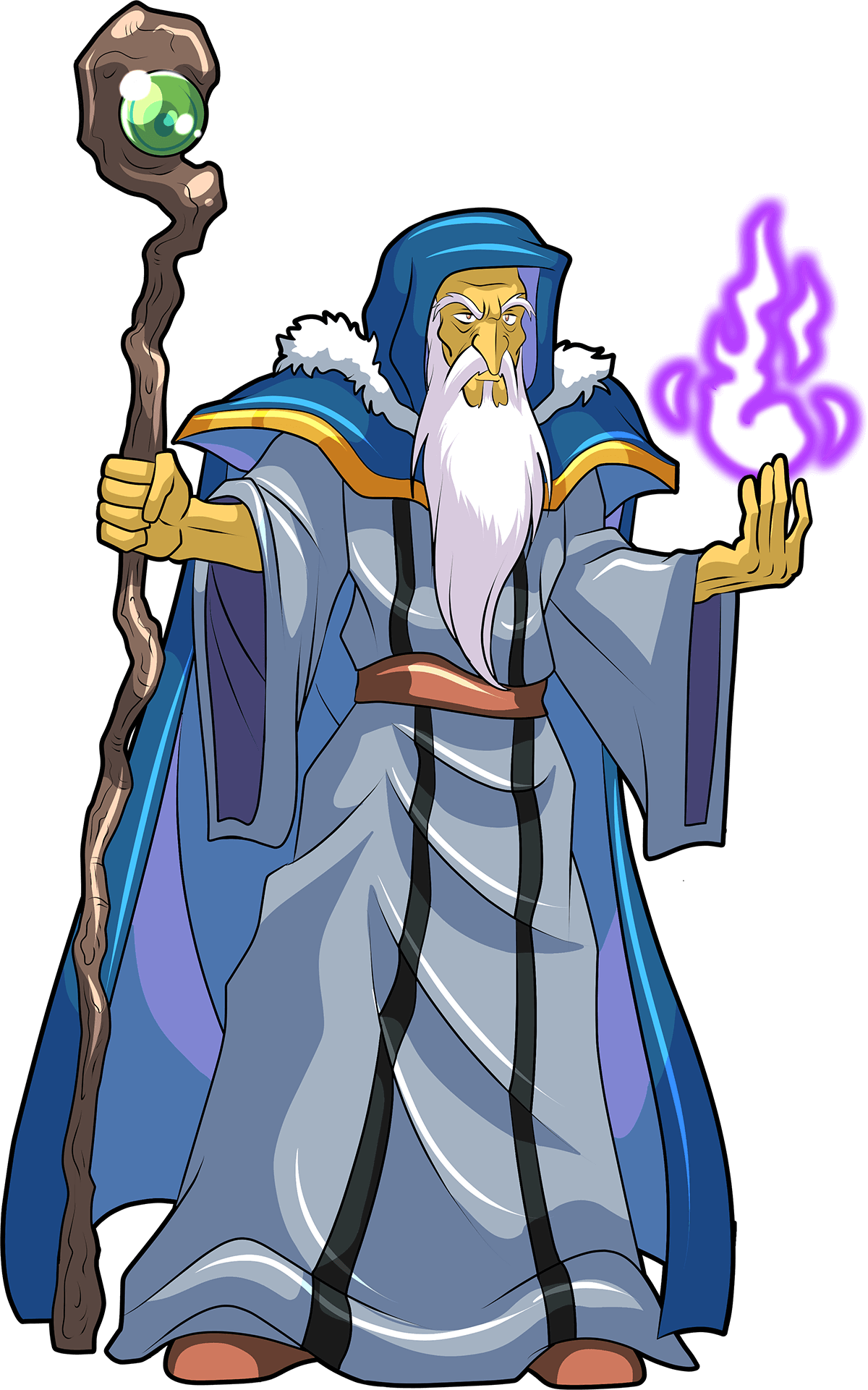 I was picked ALRIC STORMBRINGER as a leader of this battle, i mean as a summoner. This week theme was ENCHANTED DEFENDER, a neural monster . In WATER AND EARTH splinter, WATER has low mana cap tank healer that's why i selected water splinter summoner. ALRIC STORMBRINGER, a WATER splinter, BETAedition and RARE summoner. This summoner gives 1+ magic all the friendly monsters.
The oldest ΛZMΛRÉan Summoner, Alric Stormbringer, founded the modern arts of Chaos Magic. He has many pupils from around the Splinterlands. Alric's gift is not so much bringing the storm, but channeling it. He has lived for hundreds of years, and some stories claim he was alive before the Splintering. source
ENCHANTED DEFENDER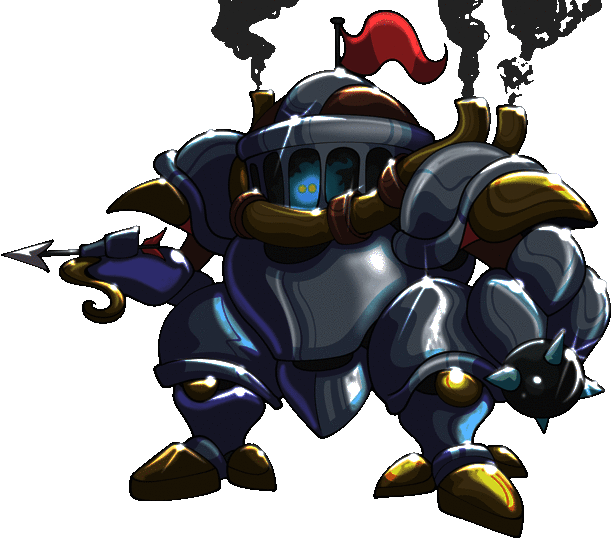 This is the theme card of this week . It's a PROMO card. It has 4 armor, 1 health, 1 melee attack and 1 speed in level 1. I used level 1 of this card. But in level 5, it has THORNS(if melee monster attack this card it will give 2- melee attack to the opponent monster) ability. From level 5- 10, it has the same ability. This card is useful for LOST MAGIC and WEAKEN MAGIC rules set.


FURIOUS CHICKEN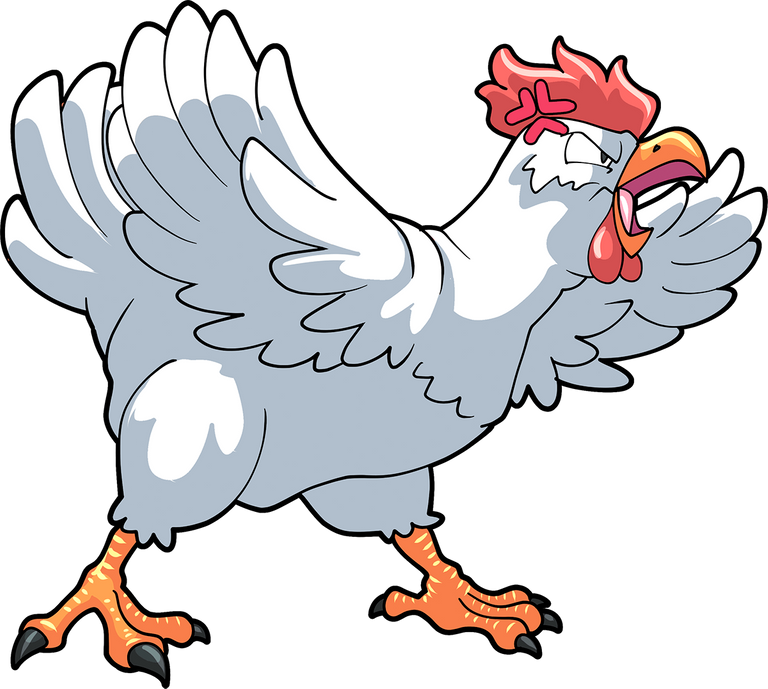 I used FURIOUS CHICKEN in second position as it don't have any attack. And it was level 1. It's a RARE and REWARD edition card. I used it for evaluate SNIPE attack came from opponent monsters. And you can see it worked. By the way, it's a free use of monster. I mean as it cost 0 mana cap that's why it's a free monster i think.
The chickens of the Splinterlands have had enough. For too long they have been kept in cages and pens. For too many generations their eggs have been made into omelettes, their breasts and thighs into nuggets, and their most pristine feathers into rather tacky jewelry. Under the brave leadership of a great hero known only as The Alpha Chicken, all chicken-kind is finally rising up against their oppressors. This uprising, all across the Splinterlands, is known as the Cluckening. source
NAGA WINDMASTER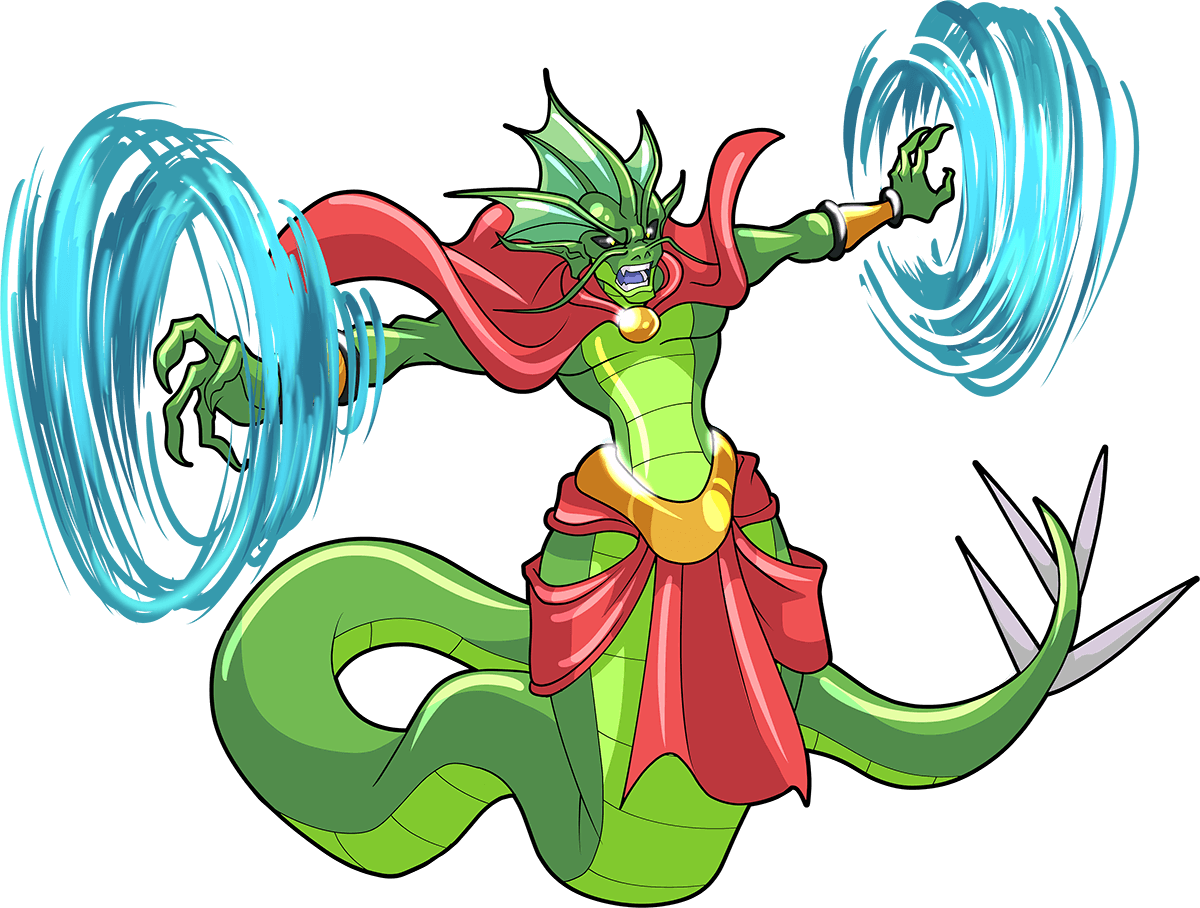 NAGA WINDMASTER, helped me to win this battle. It is a reward edition and rare card. It has 3 special power. Headwinds: Reduce 1- range attack to the opponent monsters, Shatter: If it attack a monster which has armor it destroy armor, Poison: It's attack have a chance to give poison, poison will damage each round. But I used only level one which help me to reduce opponent monster RANGE attack.
Since they are an amphibious people, Naga of the Water Splinter generally prefer to live under the waves, where life is decidedly easier to control. Still, some of the most rebellious of the gilled have decided to make their homes in the open air. These Wind Naga have taken a special interest in the air itself, which they find easier to manipulate with their magic than the waters below. Some of the Wind Naga have developed strong magical abilities that harness the powers of the wind and air. They are one of the only forces in the Splinterlands that can halt a Dragon in flight. They are known as Naga Windmasters. source
CRUSTACEAN KING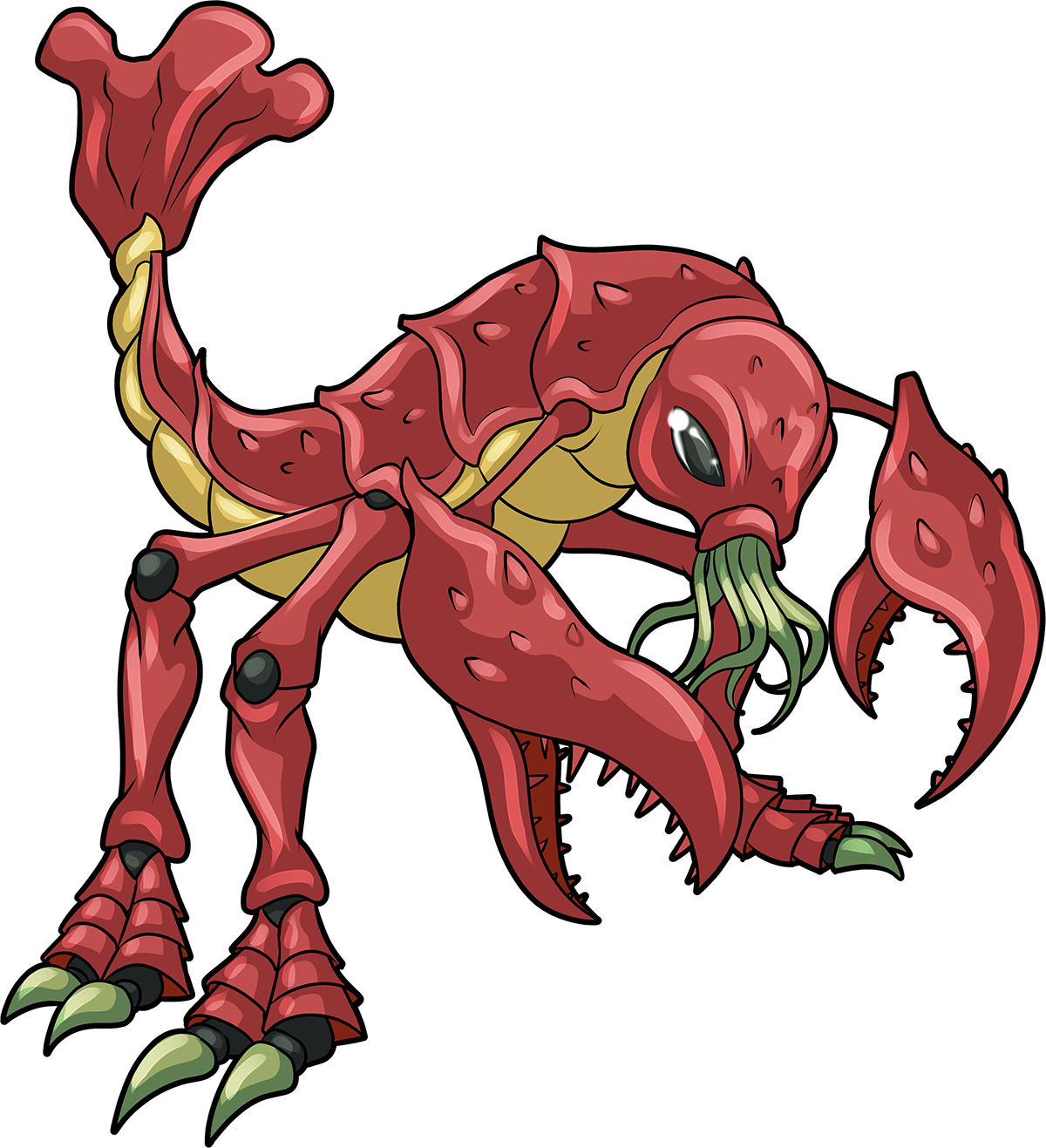 It's a BETA edition, common card, named CRUSTACEAN KING. It gives 2+ armor to the friendly monsters which protected from large attack in level 6. In level 1, it has only one ability(TANK HEAL: It heal to the tank monster every round of battle). It has no range attack in level 1. And it has only one armor.
he intelligent Crustaceans of ΛZMΛRÉ are the result of ancient genetic experiments. They became too smart to be contained, escaped from their bondage and developed their own city on the edge of the Dark Water. Led by the Crustacean King, they farm the vast kelp fields of ΛZMΛRÉ. source
HIGHLAND ARCHER
I have only level 1 of HIGHLAND ARCHER. At last i used this card. Its placement was fourth . It's a neutral monsters, reward and common card. I used this card bcz of range attack and LOST MAGIC. It can be attack from any position.
The Highland Archers live in the mountains that surround the Life Splinter. They were trained by the Centauri Bowmen of Anumün, and migrated from Lyveria several generations ago. The Order of the Silver Shield does not interfere with the Archers' simple existence high in the mountains of Khymeria. source
Hope you all enjoy my battles. If you wanna say anything about my line up, please comment below.
STAY HOME, STAY SAFE

---
---