SHARE MY BATTLE Weekly Challenge! LONE BOATMAN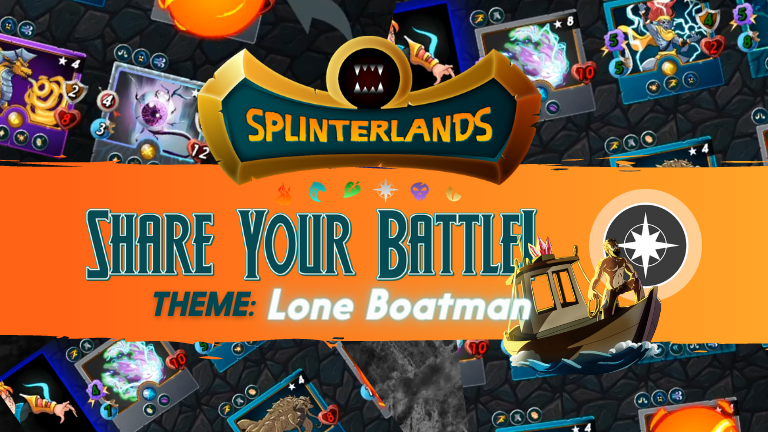 Hi hivers/Splinterlands fans/ lovers/ gamers and traders, what's up? I am doing good. I am a splinterlands fan, lover and gamer. I am back with another Splinterlands post which is about Lone Boatman. This post is about @splinterlands . Here is the weekly battle challenge post link. If you wanna join this weekly battle challenge challenge, you are most welcome.
LONE BOATMAN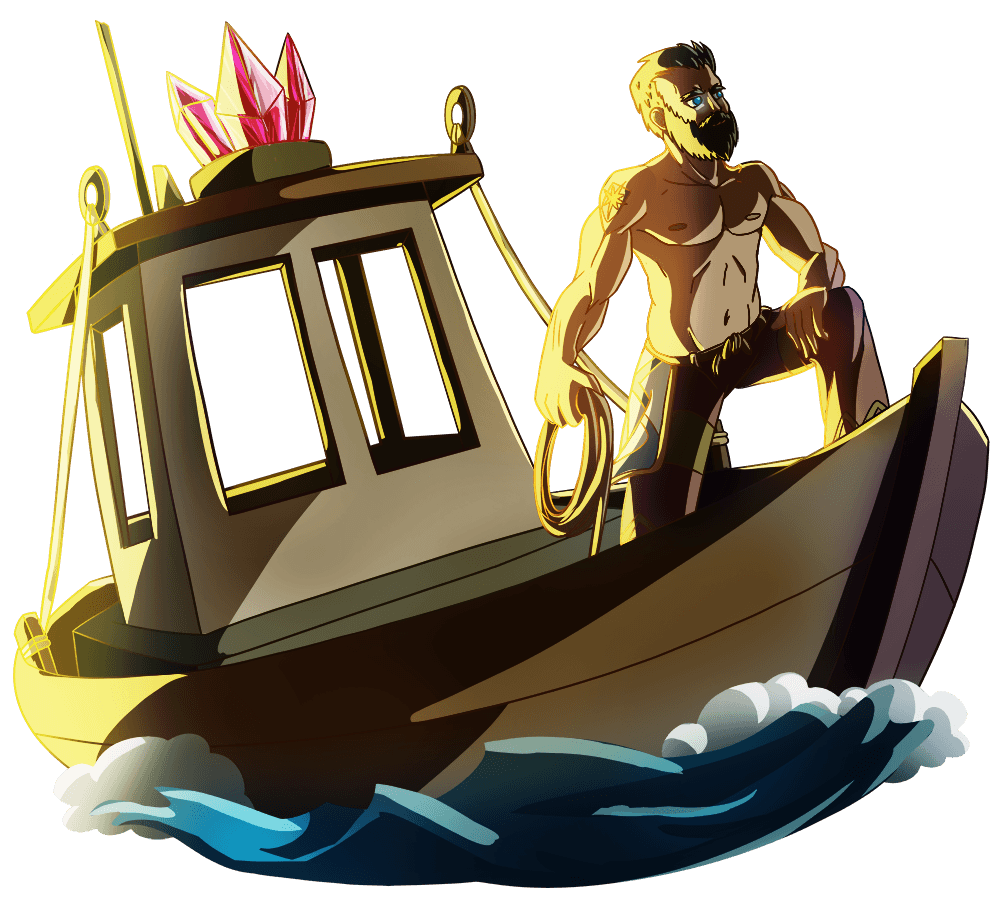 LONE BOATMAN, a life splinter card. It's a UNTAMED edition, COMMON card. This week theme is LONE BOATMAN. This is a amazing LIFE splinter card. This week I am gonna share LONE BOATMAN's battle. It costs 5 mana cap. It has 4 health, 4 speed, 3 range attack and 2 armor. It has three abilities in max level. But i have a level 9 of LONE BOATMAN. Abilities are SNIPE(Target monsters with range, magic and no attack cards which are not in first position), Repair(It gives some armor to the friendly monster which armor most damage) and Shatter(If it attack a monster which has armor it destroy armor) ability.
Covering the dirtiest work in the land, the Boatmen are an extremely important piece of the Khymian societal machine. They manage the fishing and seafood industry, but also maintain the boats and control all InterSplinter trade. Boatmen are the only Khymians to live consistently outside the mountain walls. Sadly, when Khymeria is attacked by outside forces, the Boatmen are the first to know. They are however, a physical force to be reckoned with. source
EDITION: UNTAMED
RARITY: COMMON
ELEMENT: LIFE
MANA COST: 5
CURRENT TRADE VALUE ALPHA: 0.034$
CARD STATS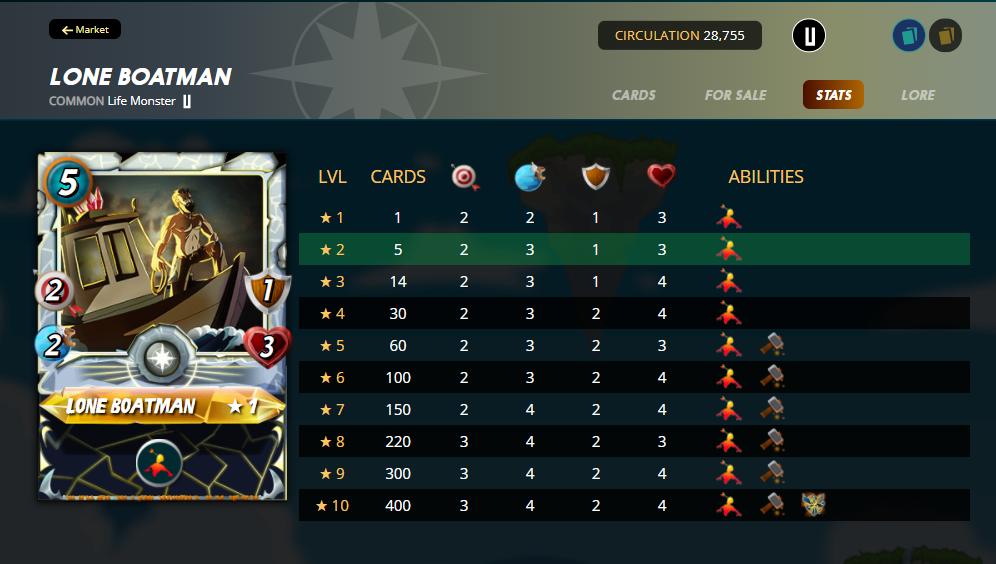 MY BATTLE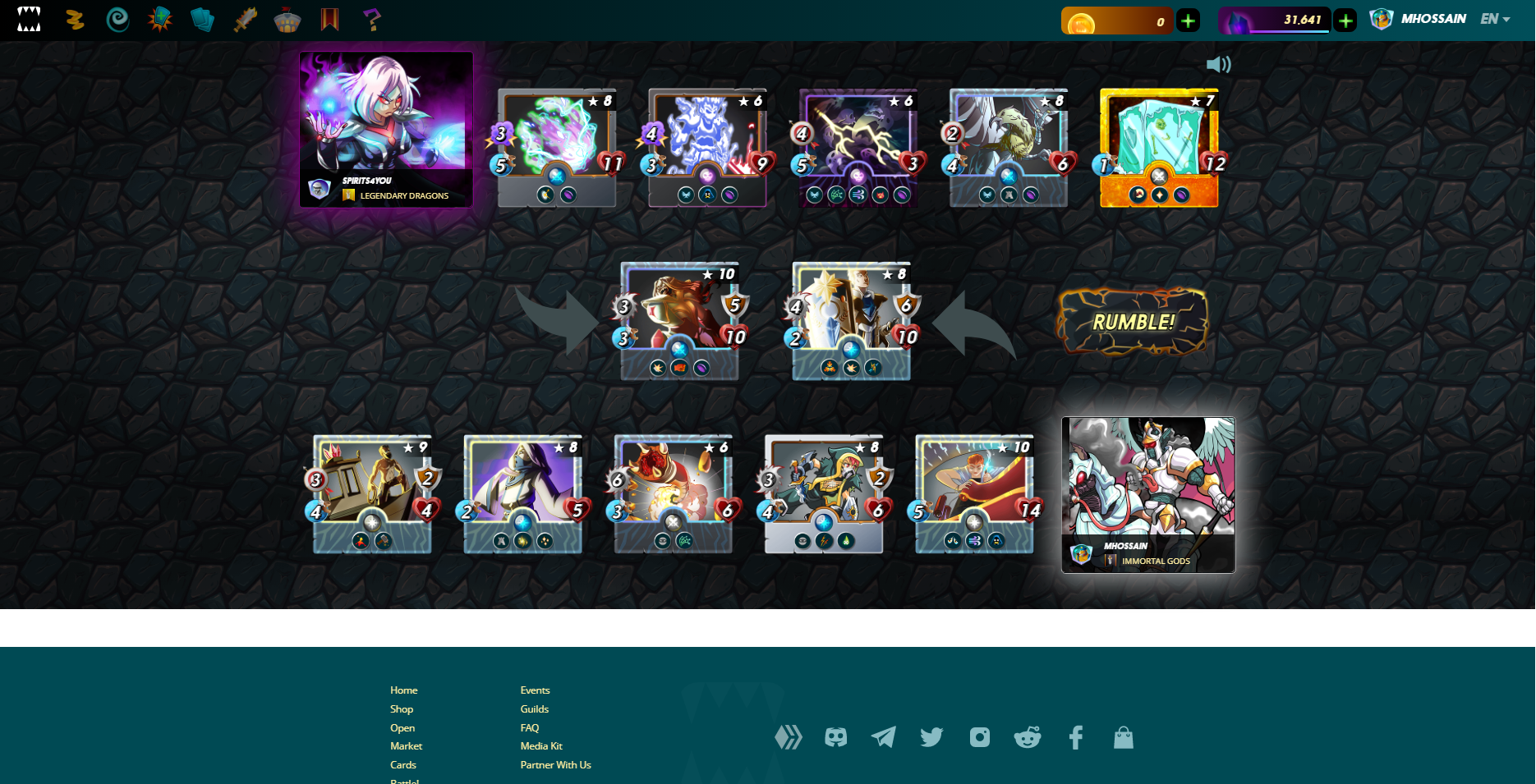 RULES SET

I got two rules set battle(EARTHQUACKE: Non flying monster takes 2- health each round and LOST LENGENDARIES: In this battle no legendary may not be used in the battle) and my opponent was SPIRITS4YOU. I got 48 mana cap battle with LIFE and DEATH splinters.
LINE UP
THE PEAKRIDER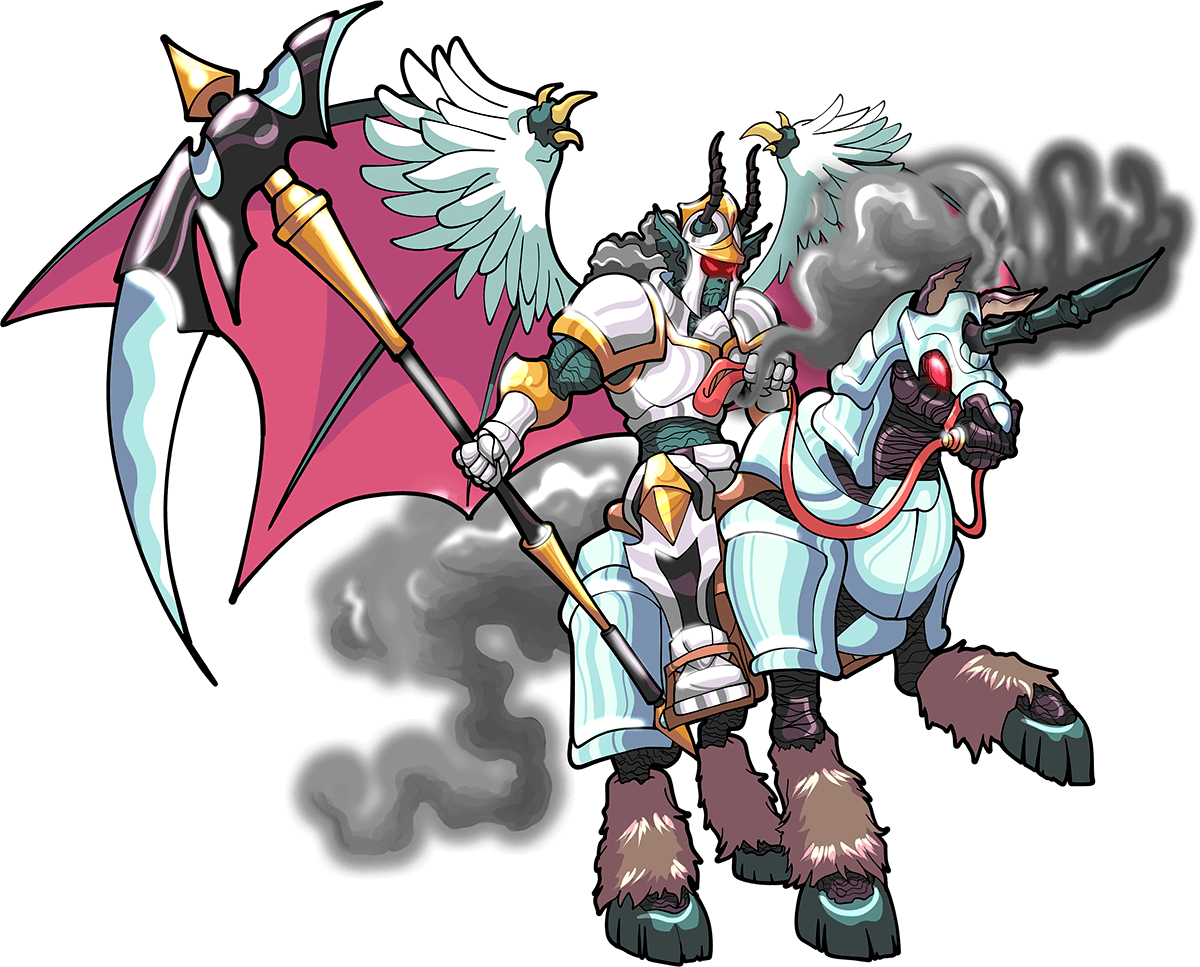 I picked THE PEAKRIDER as a leader of this battle. I like this LIFE splinter. As this week theme was Lone Boatman( a life splinter monster) that's why i took this. I could select SELENIA SKY. THE PEAKRIDER, gives 3+ armor to all friendly monsters and it reduce 1- range attack to opponent monsters.
The creature that rides the mountains of the Life Splinter strikes fear into the heart of every Khymian. His demon steed stands fifteen feet tall, with a long, sharp horn from its forehead that makes a mockery of the sacred Unicorn. The man himself (if he can be called a man) is never seen without his horse, as if the two are one. He has mighty wings, but no one has seen him use them, and he carries a large, horrific weapon with him always. When the Peakrider stands at the summoner's table in a Mount Mox tournament, few can face him without cowering. source
SHIELDBEARER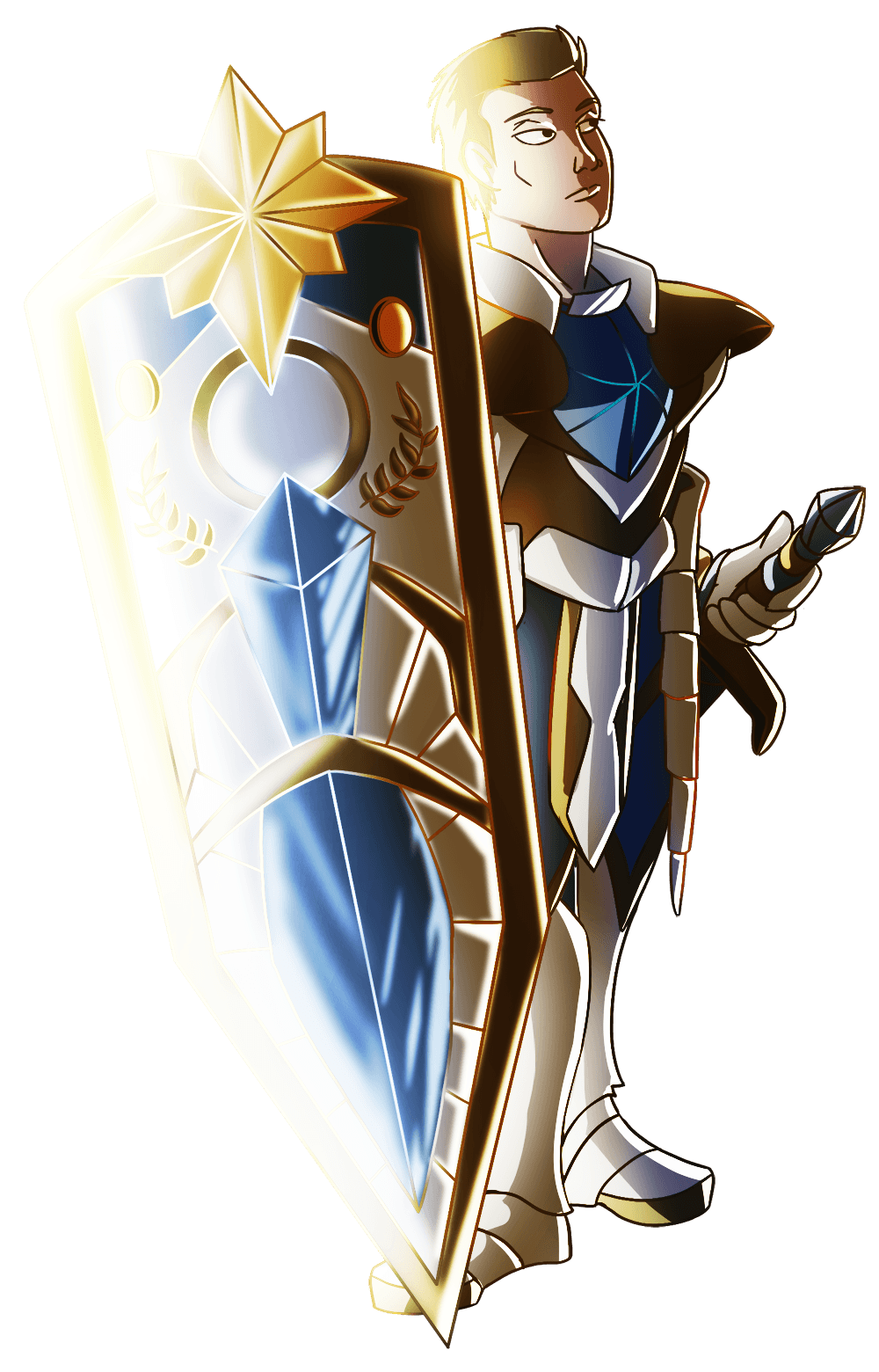 SHIELDBEARER, is also UNTAMED EDITION, RARE AND LIFE splinter card. This is a awosome card for tank monster and I was selected it as a tank. In my battle, water splinter was lost, that's why I picked SHIELDBEARER as a tank. It's speed was low. And it have SHIELD ability, that help it by reducing melee and range attack. And this monster has TAUNT ability.
The Silver Shield of legend is locked securely away on Khymian holy ground, but expert Khymian Armorsmiths have made many replicas of the great Shield throughout the years. The Khymian soldiers who are called to carry these shields are known as Shieldbearers. Ironically, the Shieldbearers are trained to sacrifice their own bodies before their shields. source
WARRIOR OF PEACE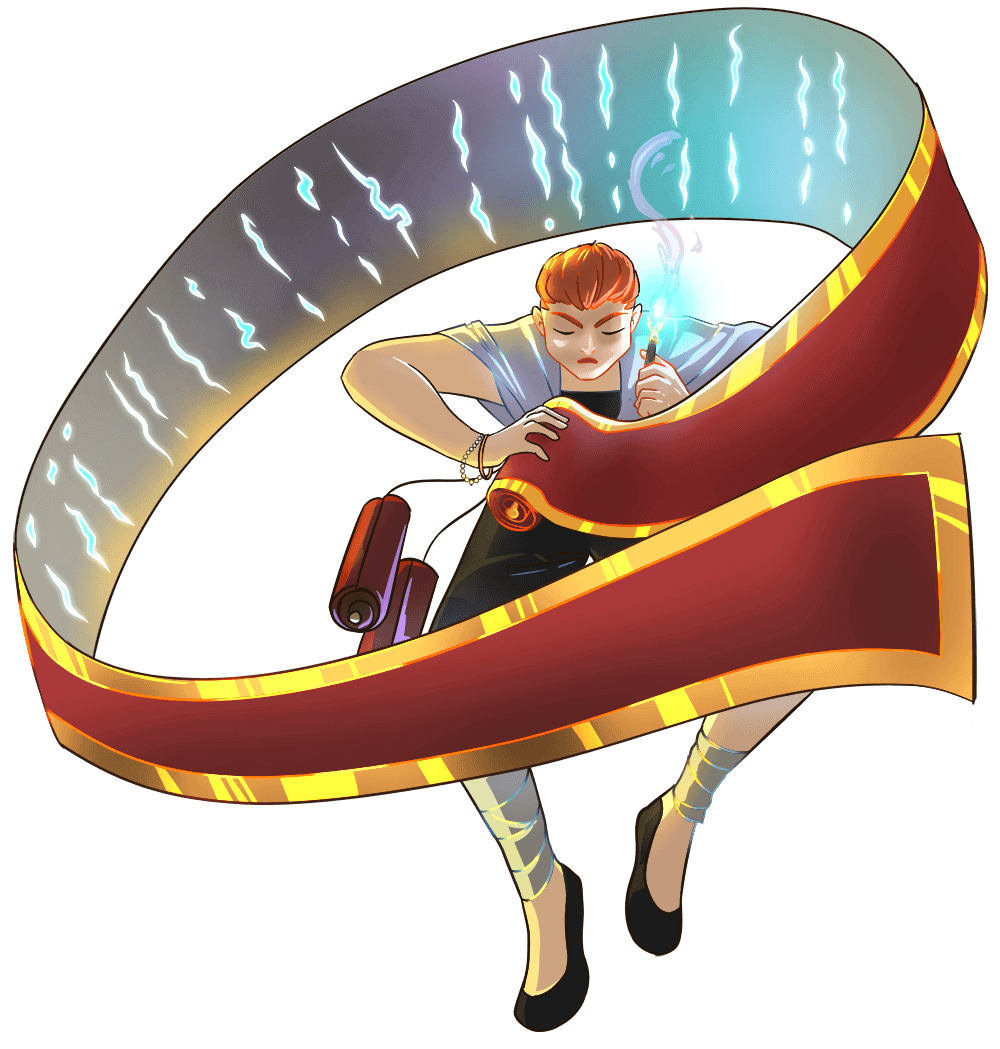 WARRIOR OF PEACE, I used this card for reducing opponent every attack. It has 7 mana, 5 speed and 14 health. This card has no attack. But this card is so important. It has three ability. There are Demoralize(Reduces the Melee attack of all enemy Monsters), Headwinds(Reduces the Ranged attack of all enemy Monsters) and Silence(Reduces the Magic Attack of all enemy Monsters).
The Peacebringers are the underground resistance to the Order of the Silver Shield in Khymeria, and the Warriors of Peace are their writers. They have proven time and time again that the greatest weapons are written, not thrown, loosed or swung. source
SILVERSHIELD ASSASSIN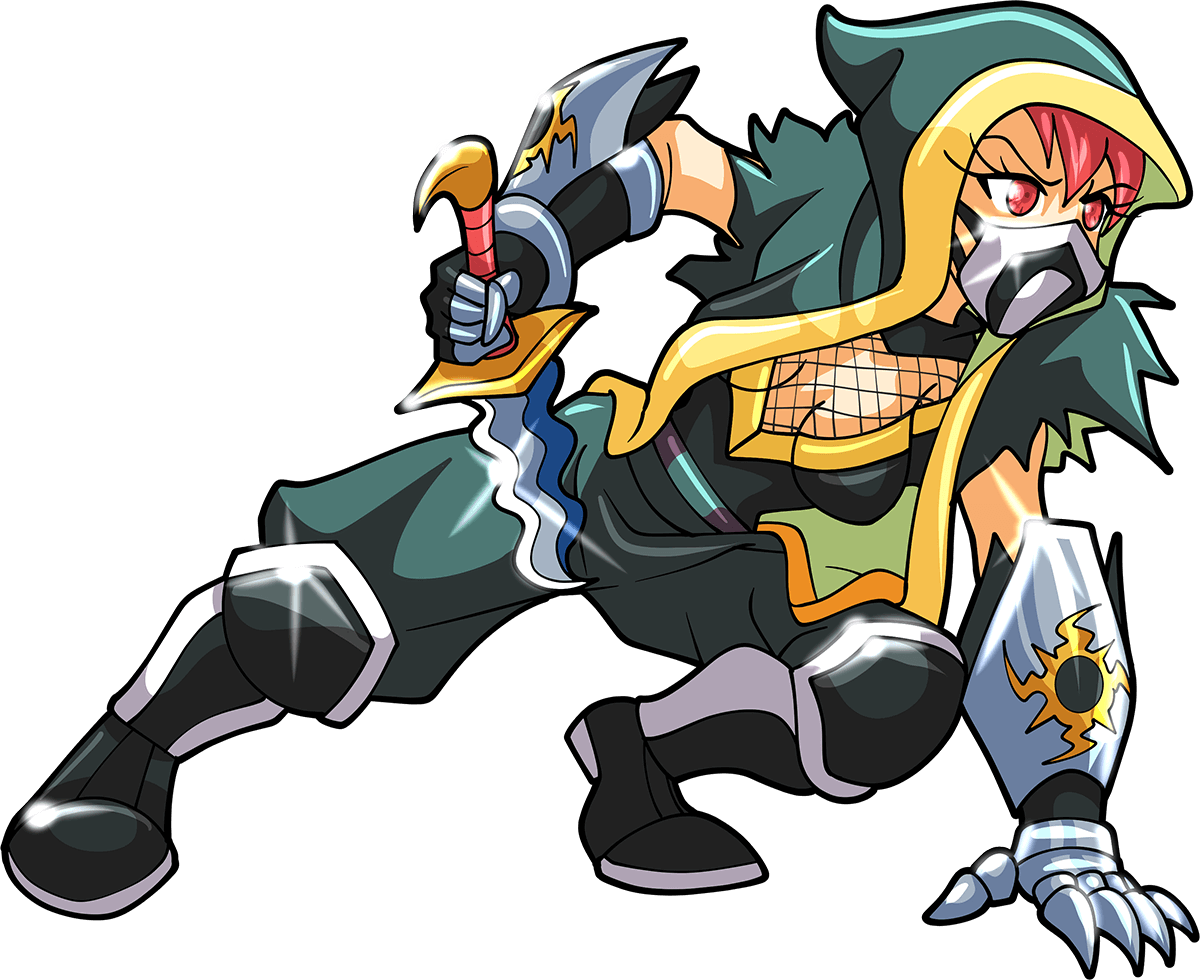 SILVERSHIELD ASSASSIN, a LIFE monster. This is a REWARD edition and RARE monster. This card has three awosome abilities. There are SNEAK(It hits the last monster of opponent team instead of first monster), DOUBLE STRIKE(Monster attacks twice each round) and POISON( Monster with poison ability have a chance to apply opponent monster when it hits, if it applyed then opponent monster loss 2- health each round). It cost 7 mana cap. It has 2 melee attack, 4 speed, 6 health and 1 armor.
The Assassins do not openly wear the insignia of the Order of the Silver Shield, for they take on the dirty work, the kind of work that is best forgotten after it is done. Armed with small jagged daggers and throwing knives, Silver Shield Assassins kill with the silence of a nightfall over the Khymeve Meadows. They never take prisoners. source
SAND WORM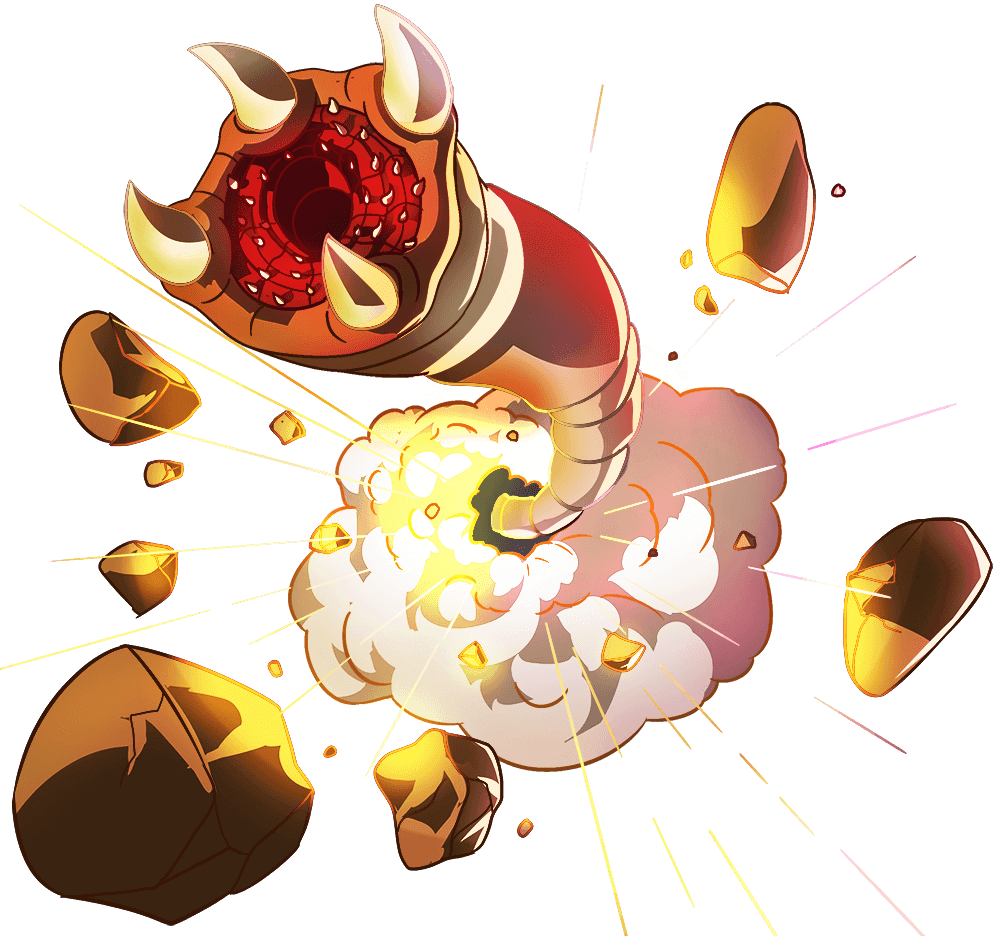 It's a neutral monster. It cost 9 mana cap. It has 6 health, 6 melee attack, 3 speed. It has 2 abilities. There are SNEAK(It hits the last monster of opponent team instead of first monster), SNARE(If it attacks any monster with flying ability, it will remove opponent monsters flying ability and hit opponent without miss).
Huge Sand Worms have always lived in the desert of Draykh-Nahka, but with the recent uncovering of the various Untamed Prophecies, they have mysteriously grown even larger. They have also become more wild and free, somehow discovering how to escape from the Sands of the Dragon Splinter. Although it has never been witnessed, biologists believe that the Worms have learned how to swim. If they have indeed learned to burrow through water like sand, the Splinterlands will suffer greatly from their proliferation. In Mount Mox battle, Sand Worms can swallow monsters of nearly any size with no need to chew. They can even snatch fliers directly from the air, extending out of the ground even higher than the arena walls. source
TRUTHSPEAKER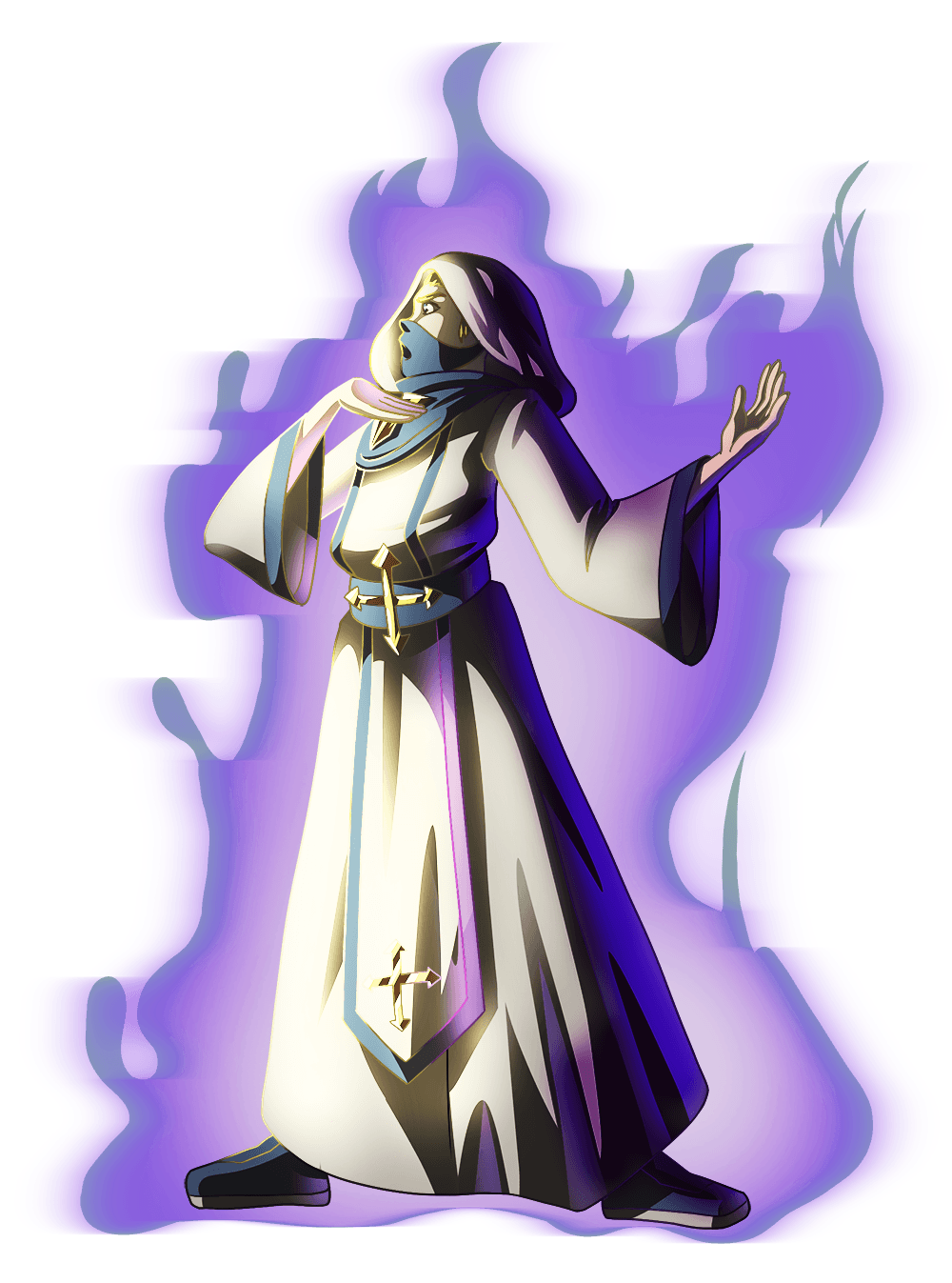 This is also a useful card. I like this card. Because of it's power. It has 3 abilities. There are Protect(It gives 2+ armor to all the friendly monsters), Cleanse(It removes all bad effect of tank monster in friendly battle) and Tank Heal(It heals tank monster in each round). It has 5 health, 2 speed and no attack.
The most mysterious of Khymian priests, Truthspeakers are warriors of prayer. Communication is their main field of study, and through their prayers they are given the ability to speak in every language. Most strange is their ability to speak in tongues, which communicates directly with the Angel Realm. When used in battle, this skill calls down a smiting light from heaven. Though quite uncontrollable, the Angel's Light is extremely destructive. source
LONE BOATMAN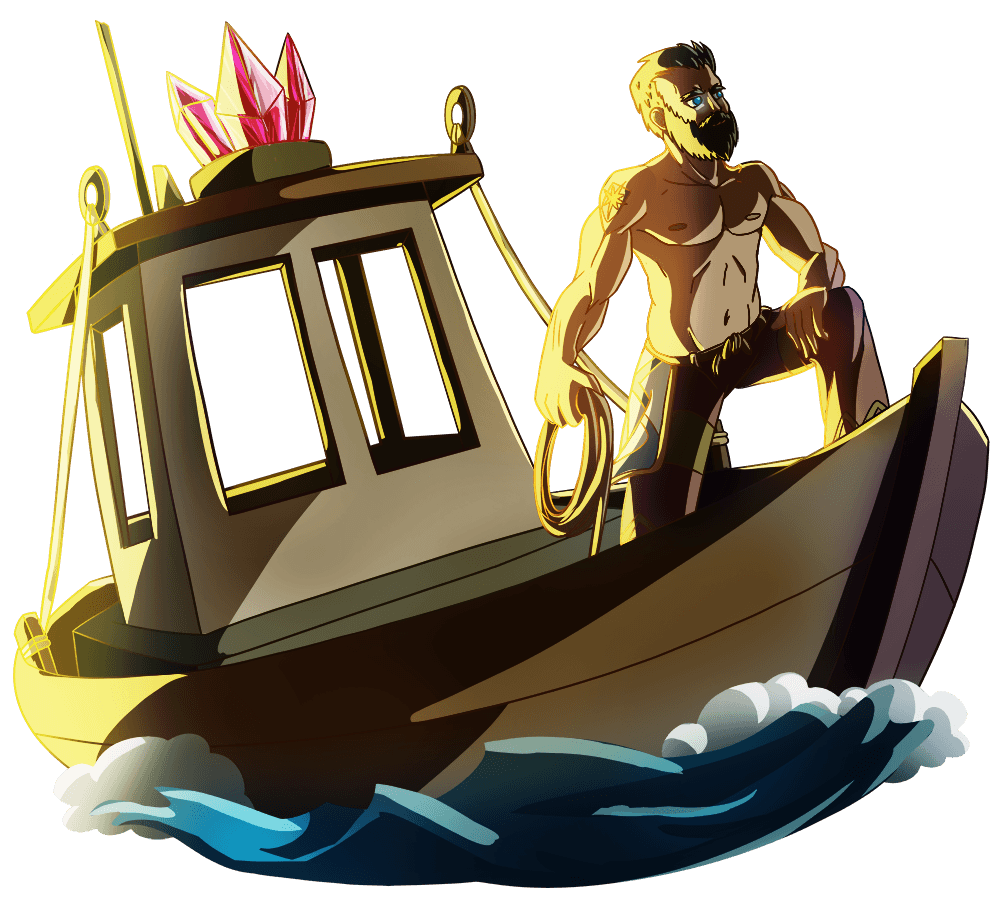 This week theme card is LONE BOATMAN. It's a Life splinter card, Common and Untamed edition card. It has 4 health, 4 speed, 3 range attack and 2 armor. I placed it at last of my battle. I used this only for repairing tank monsters every round. And it also attack in the opponent spine monster.
Hope you all enjoy my battles. If you wanna say anything about my line up, please comment below.
STAY HOME, STAY SAFE

---
---