Splinterlands Art Contest! // Week 121 // THE KRAKEN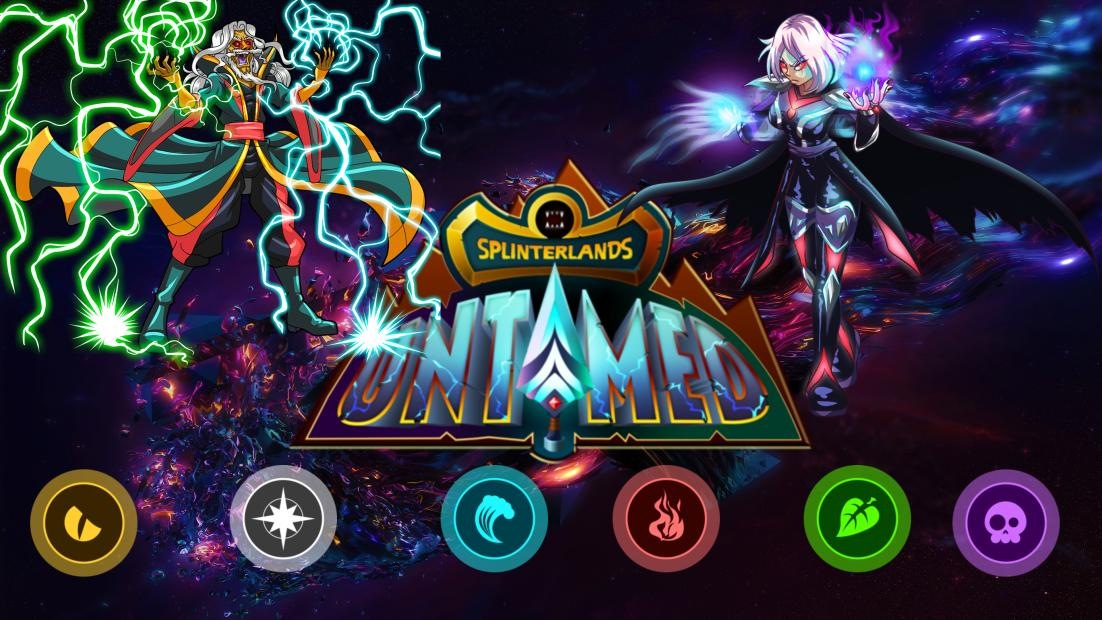 Hello, what's up warriors/Splinterlands fans/lovers and gamers? I am doing good. I am a splinterlands warrior, lover, fan and gamer. This post is about @splinterlands art contest. Here is the art contest post link. If you wanna join this art contest, you are welcome and make a quality post about Drawings, Paintings, Digital Art, Logos, Blog Dividers, Blog Footers, New Card Ideas, Mixed Media Art, Dolls and Computer Generated Art.
THE KRAKEN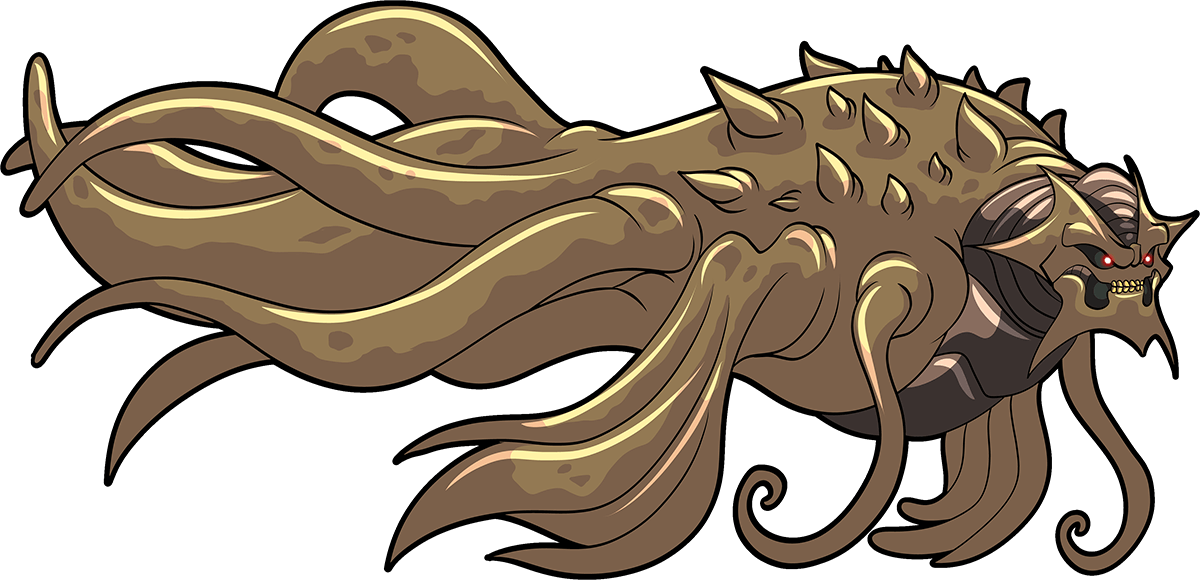 The KRAKEN, a water splinter monster. This is a LEGENDARY , REWARD monster. It has 14 massive health, 3 armor, 4 melee attack and 4 speed. IT has four abilities in max level. I used only level one. IN level one, it has only one ability. That is TAUNT(All of the opponent monsters will attack this monster). Other abilities are DEMORALIZE, ENRAGE and RETALIATE. As a tank monster, this is awesome.
They say that in the recent shifting of the Planet that has come with the Untamed, great schisms were opened on the floors of the seas. Through these new openings emerged new monsters from the core beyond, larger than anything even the most traveled Azmaré pirate has ever seen. The Kraken is one such beast, and one that occasionally swims as high as the water's surface. Sailors who have seen it say that it approaches from beneath like a great storm cloud, somehow darkening everything around it with its massive shadow. With the swipe of a single tentacle, the Kraken can capsize the mightiest ships as if they were a child's bath toy. The Kraken is so huge that special Gloridax sorcery was used to ensure that its projected essence in tournament battle was only a small portion of its actual size. If this precaution had not been taken, summoning the Kraken would have crushed every spectator in the arena. source
EDITION: UNTAMED
RARITY: LEGENDARY
ELEMENT: WATER
MANA COST: 12
CURRENT TRADE VALUE ALPHA: 1.55$
CARD STATS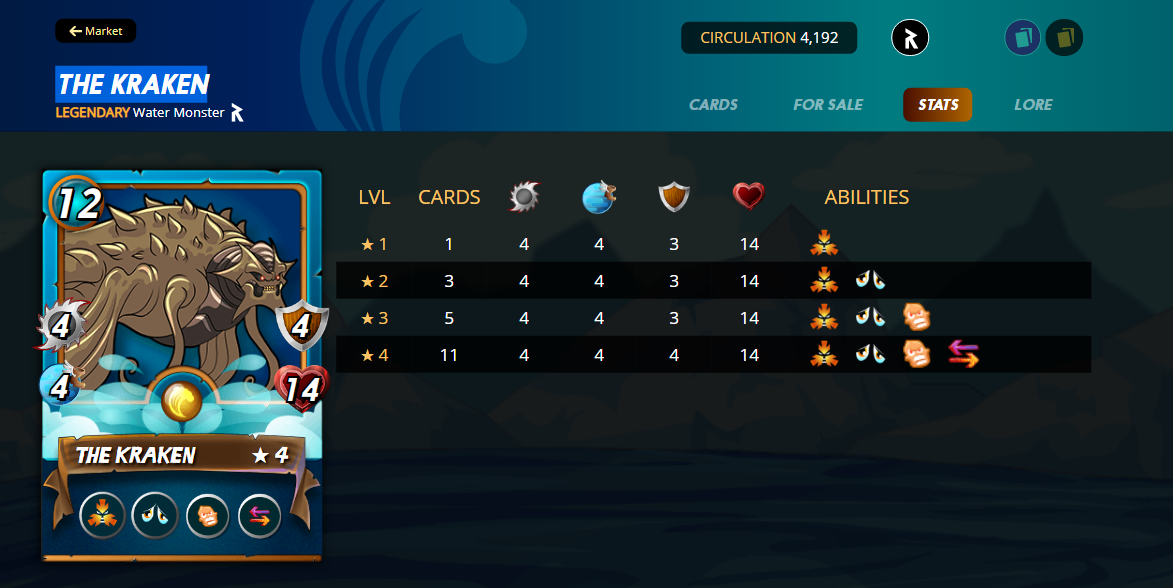 LETS START DRAWING
STEP 1
I used A4 size paper for drawing.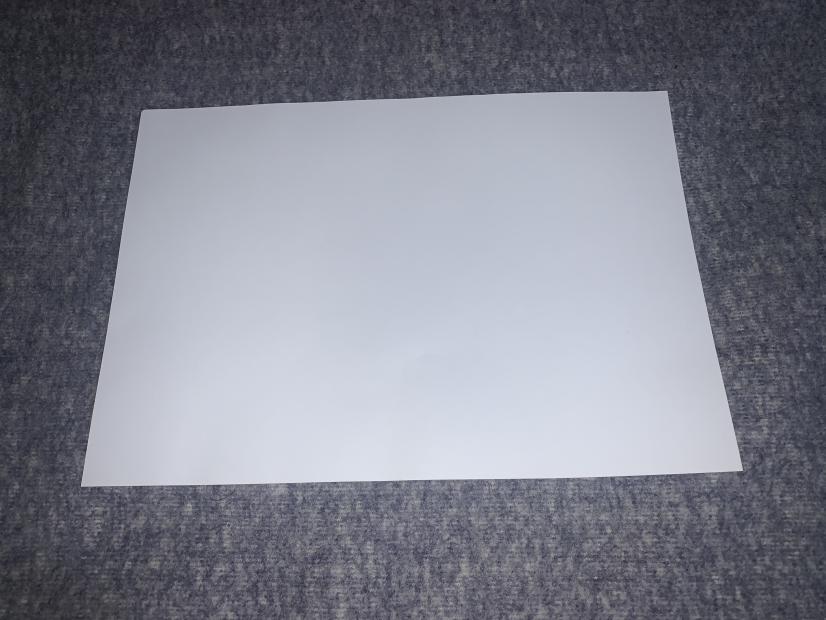 step 2
I used 2B pencil for drawing, eraser and sharpener.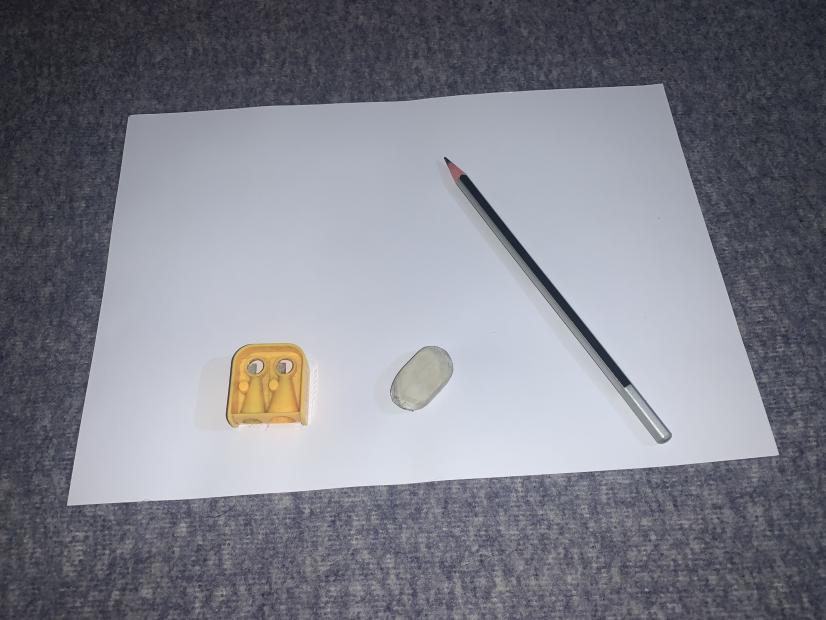 step 3
First, I made a simple structure of the KRAKEN with the pencil.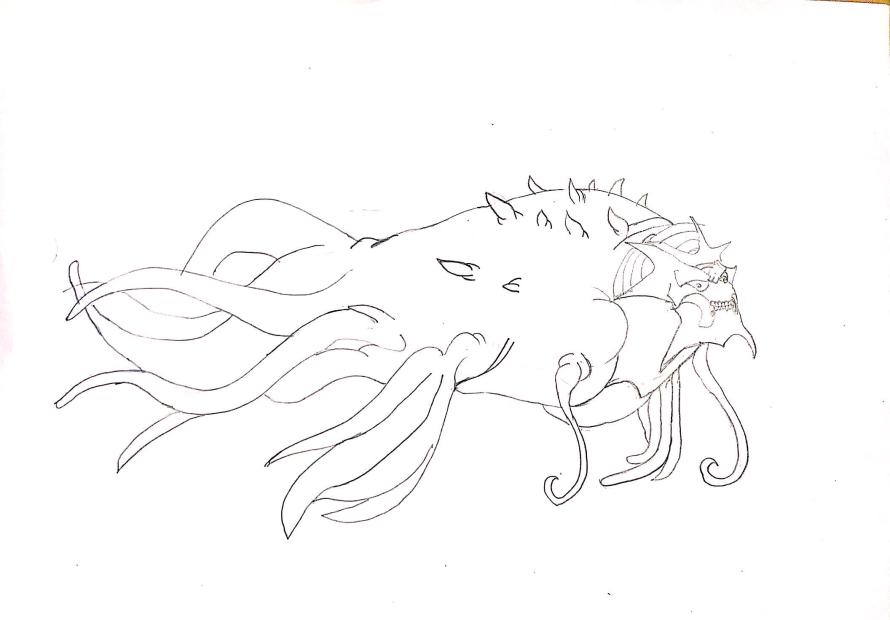 STEP 4
Then, I did bolt it's structure when I make it perfect.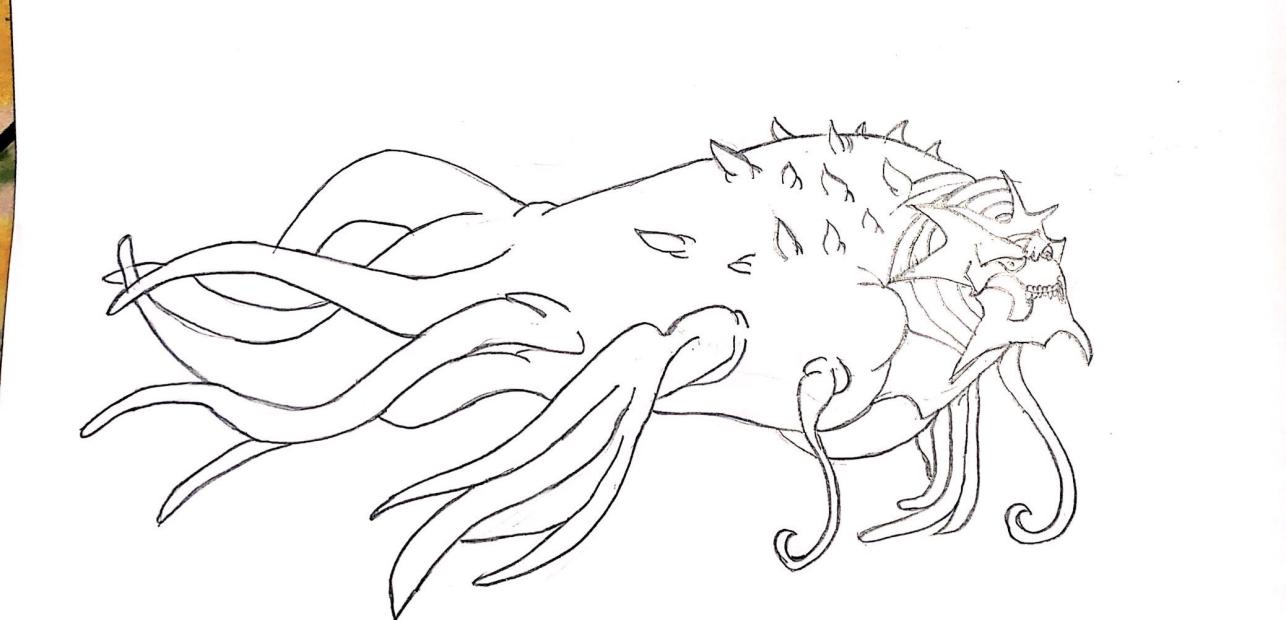 STEP 5
After that, I did it's full body structure.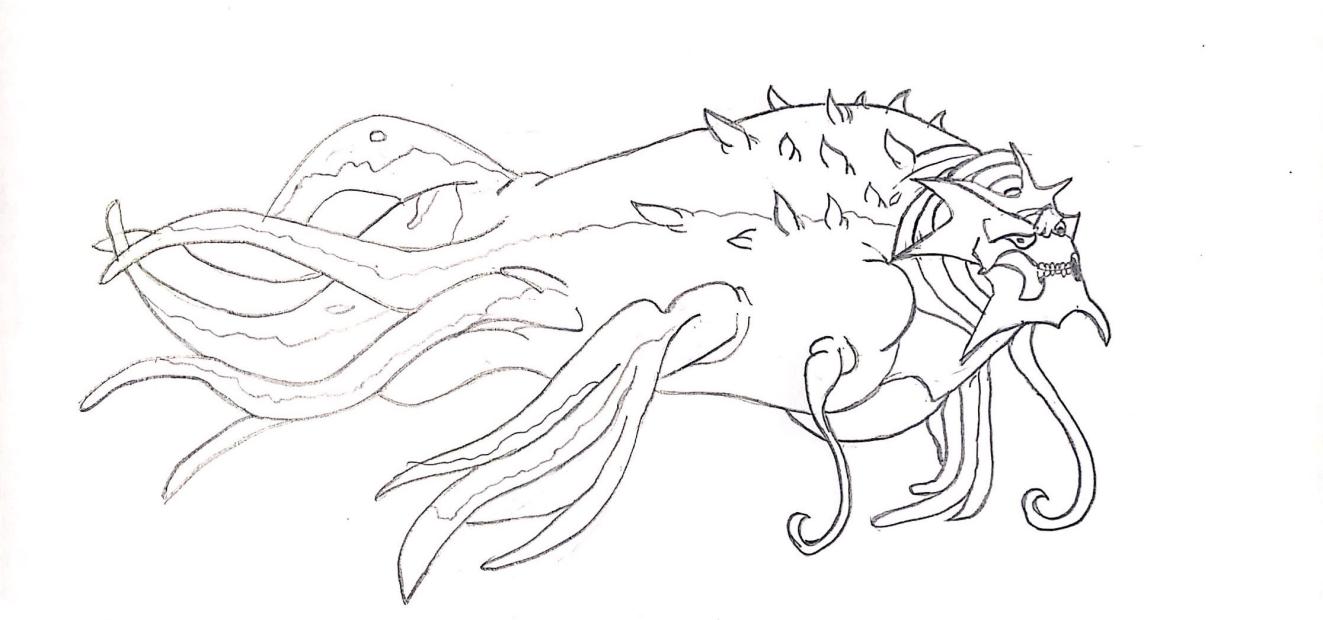 STEP 6
Finally, I did my finishing with pencil.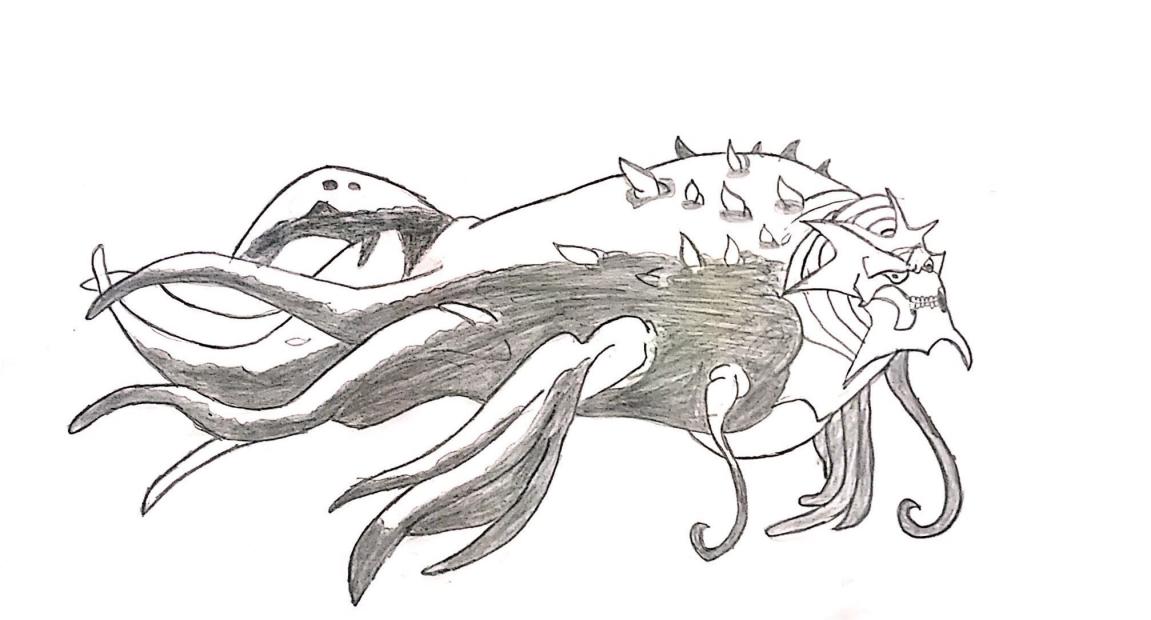 Hope you all enjoy my art. If you wanna say anything about my art, please comment below.
STAY HOME, STAY SAFE

---
---