A Snow Yogurt ❄️ - Deal for Hot Season 🔥
Hello there! The only thing that really made my day relaxing for today circumstances is to go across one store and actually enjoy myself with frozen thing, can be ice cream or yogurt. Today as well, I would like to take you there with me to a pretty good Snow Yogurt.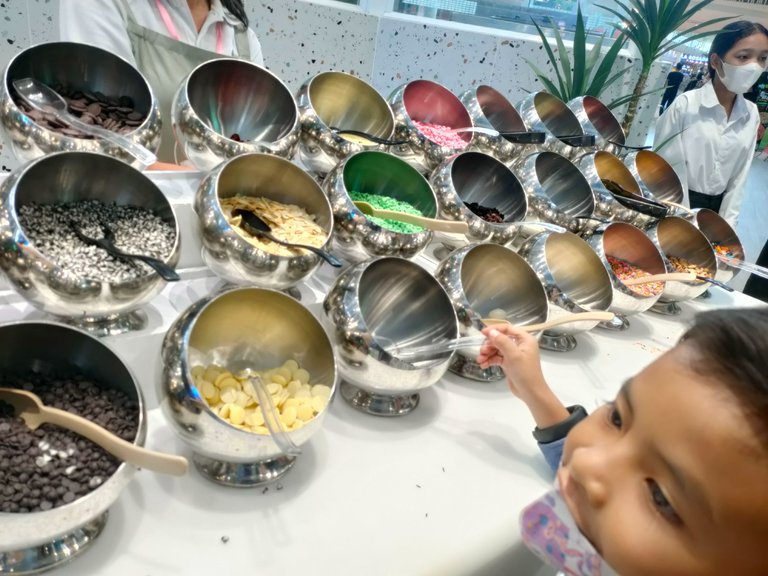 In a grocery store near my house, it also enable me to find an ice cream which I don't need to drive for this long distance to the mall, however I got some recommendations from a friend of friends who always experience new opening store actually told me some interesting parts about Snow Yogurt. High school work isn't seems to be busy to me anymore, you know it already April and school principal initiated a Khmer cultural day which requires students to prepare and decorate the school.
Fortunately, I am now at grade 12 which is the year that we have to prepare ourselves for national exam, so we don't get that pressure. I just have time for relaxing without having to build any vendor for school exhibit as the last years.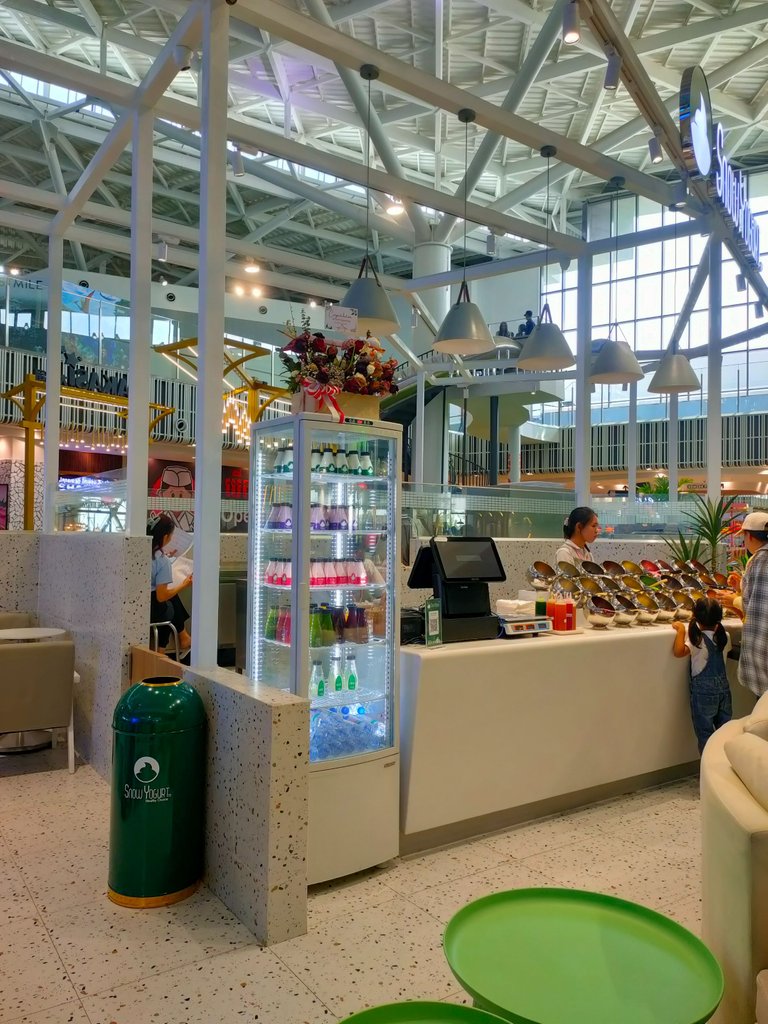 I go straight to the mall with a friend. It quite a large mall which make my feet a little tired. Arriving at 1 pm, some people already decided to go back home, while I was struggling finding the store. And as I go deeper, well we found.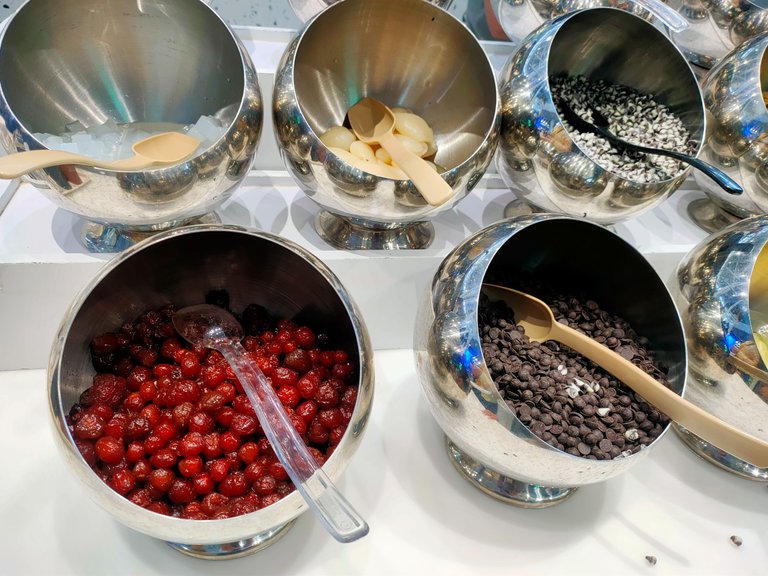 Probably the topping involved with nuts, fresh fruit, dry fruits, cookie and more offer which is putting on the table for customer to chooses.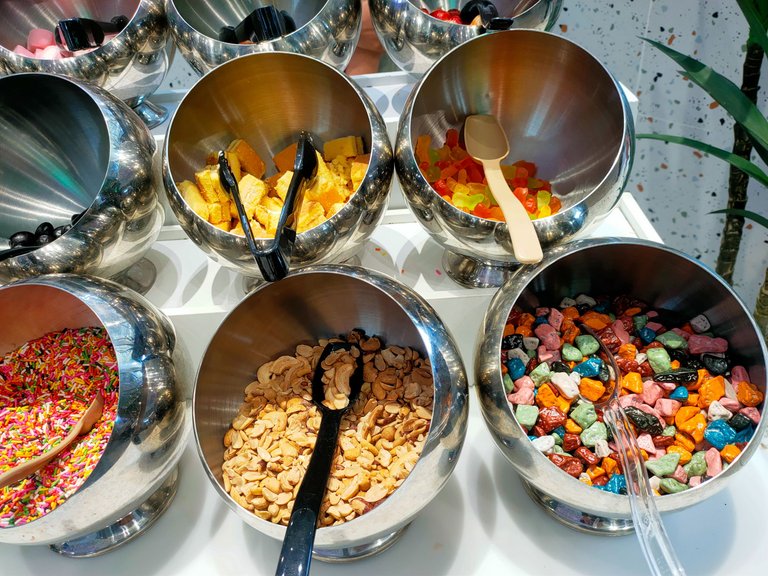 This part was more impressive to me since I love colorful things. Many topping with sauces which let me to search for nothing because they have it all in one store. I nearly began to pick the jackfruit, but this store required to weigh so I decided not to choose this fruit since it ways heavy 😂.
---
---