Bloom All Season Long - Fishing Vibes!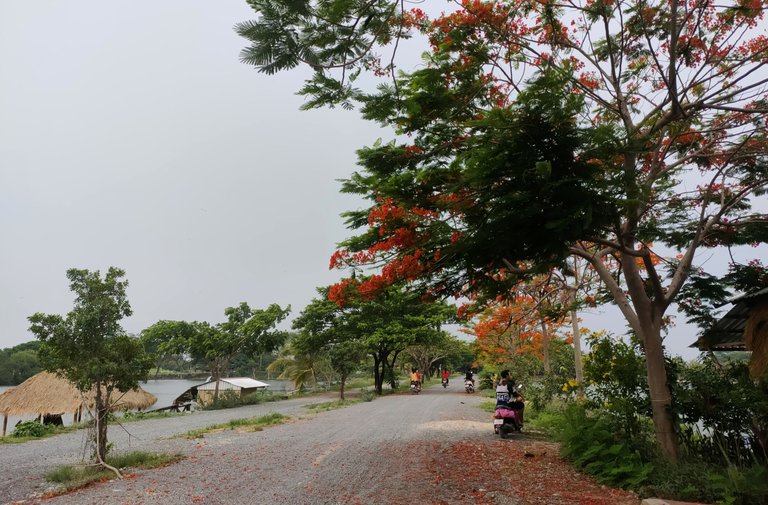 The ideal weather makes it the right time for me to spend some free time alone in this small village. As for the restaurant route, the straightforward path in this natural design looks charming with greenery all around, including lovely blooming trees. I like the pink flowers growing along the raw which is very well organized.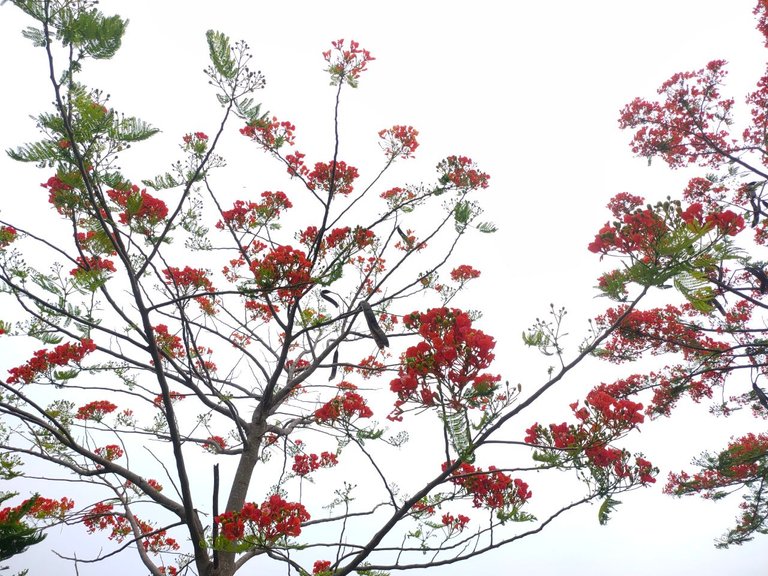 Some place remind me of the memories I have spent whether it good or bad, all the information will pop up in my head and of course it was the road where I just to run with my childhood when I was young, and I was in hope that I only remember the good memories here.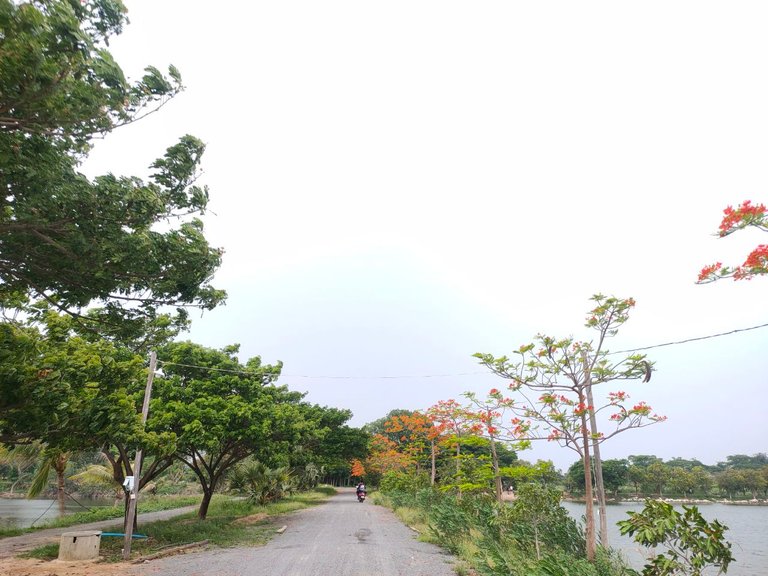 My favorite activity is watching people particularly visitors fishing in this lake, especially during this fishing season. Isn't that relaxing just to watch, and it also fun when they finally catch a fish. Furthermore, the lake is open for fishing all year round, making it easier for me to observe. Unfortunately, it seems that the visitors have left for the day and a lady on a motorcycle informed me that no one was fishing today. Instead, the visitors were enjoying fast food rather than fishing.
Going on fishing for me not only a fun activity, but it provides food service for the visitors as well. I find it intriguing that the lake has large fish and I discovered that the fish population has been increased through providing food for the fish by these couple.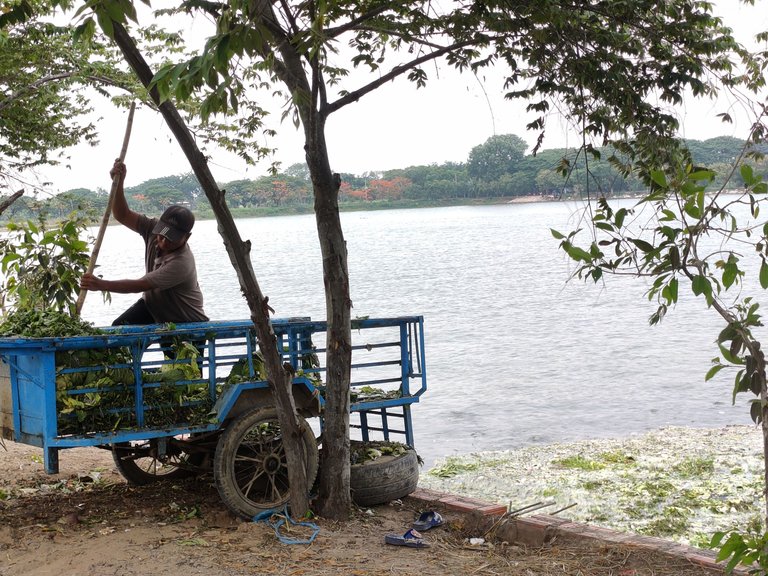 I saw a man and his wife arrive in a small Romok, which is a small and convenient transportation option for carrying goods.
Now, the answer just reflecting, I wonder why this lake has a lot of big fish. It seems like it was just the lake to give beauty to the park and make it an attractive activity for visitors, but I find it more than that good that they throw fish food into the lake every day so that the fish will become bigger and grow in population. Yes, in fact, you can see that this man and another partner of his, which is his wife, go here with a small Romok.
---
---