Cambodian Families in a Boat along Bassac River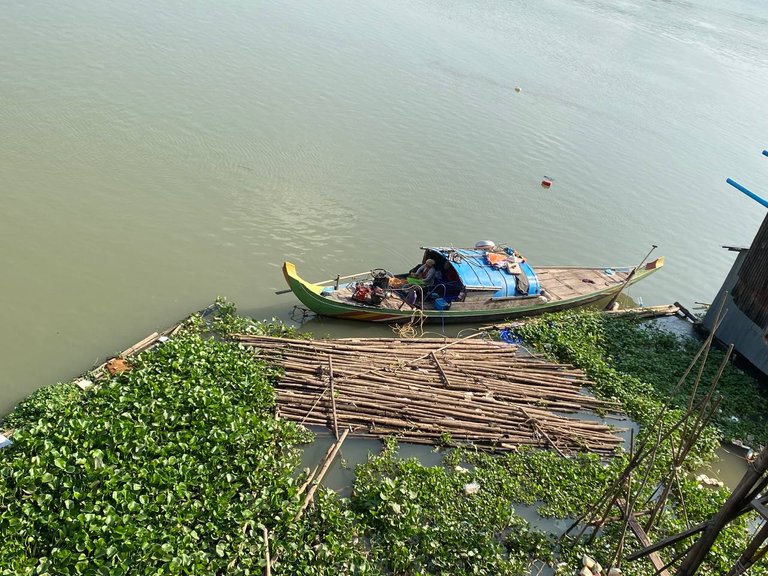 Greetings everyone from Cambodia!
In the previous post, I used to show you how people go about their business on the Bassac River and what their lives are like. It is much different today because the weather is nice, which allows me and my family to go for a walk. After that, I come back home, where time doesn't fly that fast in the morning, we have a chance to do housework, and then we head to breakfast.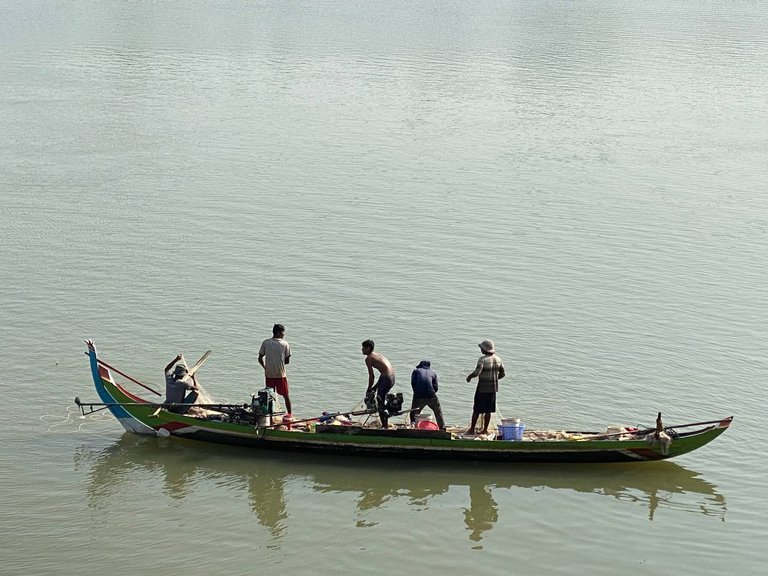 The last thing is that everyone in my house has left to go to work, so I am alone at home. As I used to tell you, there was a space between both sides of the window that allowed us to see the river.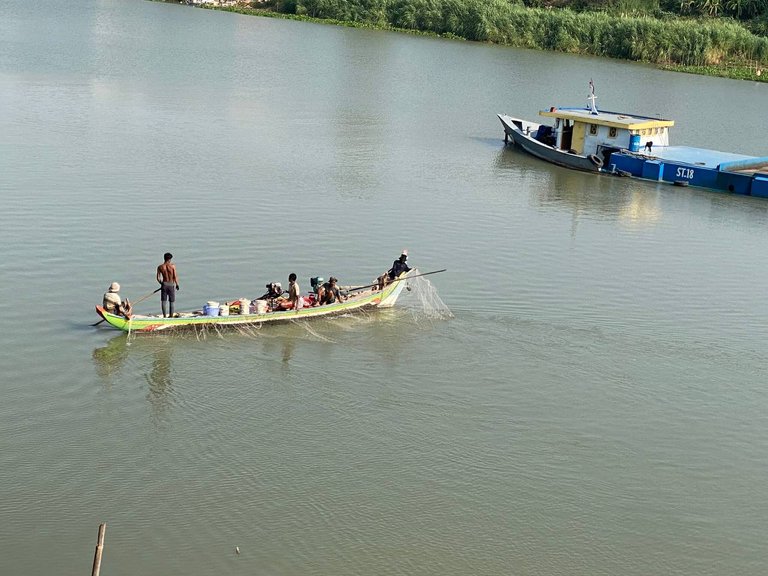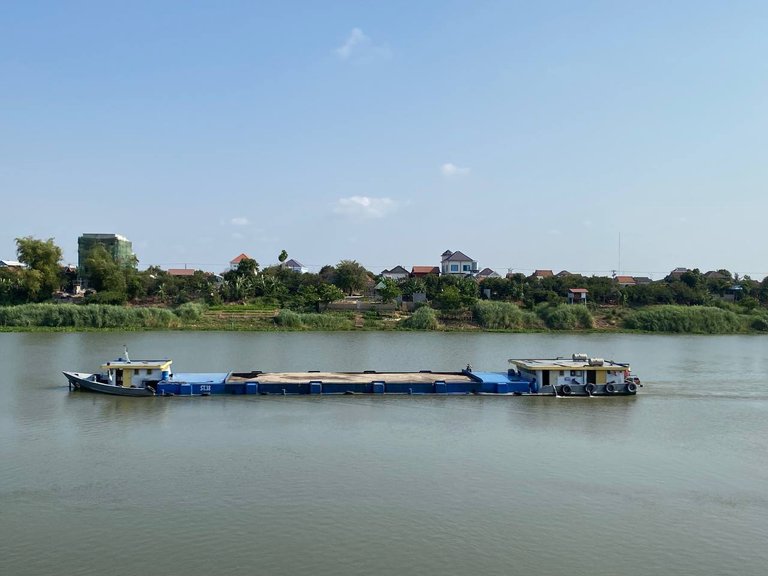 Instead of watching how they collect fish, I also captured some pictures of a sand ship which is used for sand business transportation.
Mostly, there wasn't too much strange stuff on the river that exists on this Bassac. Generally, like family boats, ships, plants, trees, and tourists' ships.
The tree in this case is traveling and flowing like a river due to the fact that when somebody actually cuts down the tree in one area, the actual tree that is no longer needed will be thrown away into the riverside. In Cambodia, well, it wasn't the rarest thing at all; I have noticed the same activities since I was young, but there is still no solution to this yet.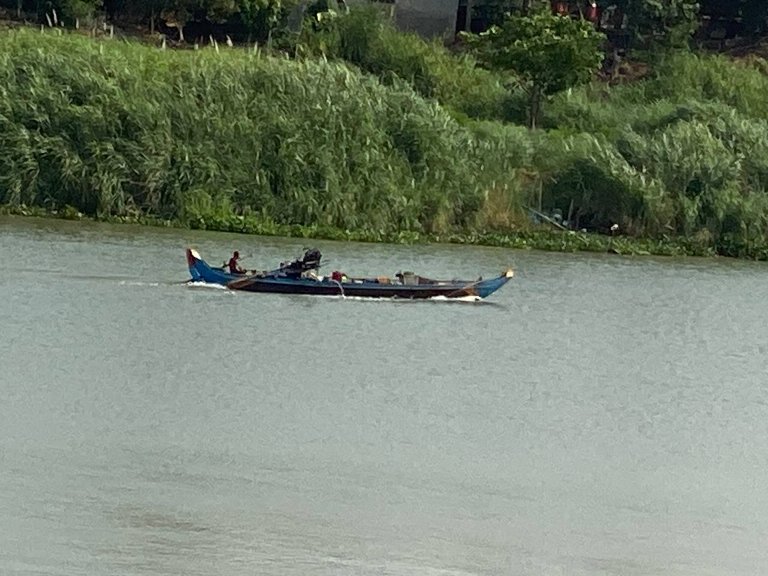 It was the previous boat, they drive very fast during that time.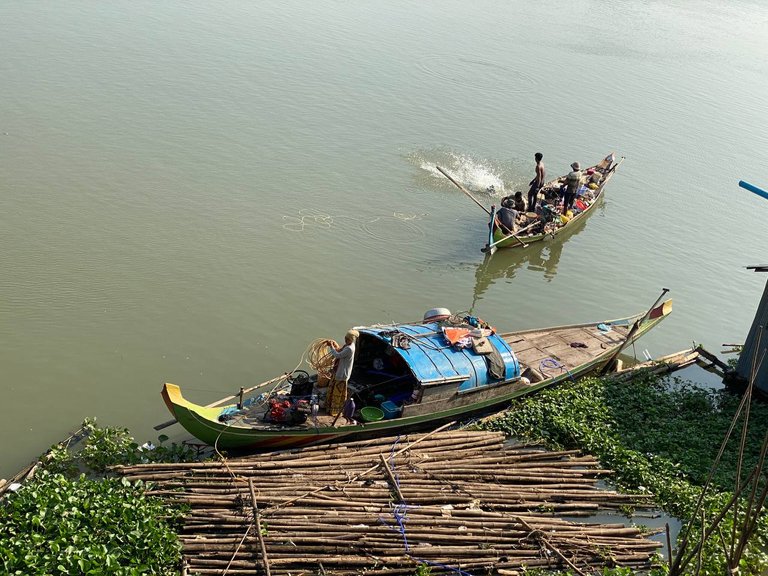 Let's move on to the main topic today. Like an eighth of a morning in the morning, the sun rises and is already set to disappear. I walked to my kitchen and noticed how one family was doing fishing business on the Bassac River. They use the same method to get the fish for selling, but today it seems like there are more people than before.
---
---