Let's Explore Cambodian Culture!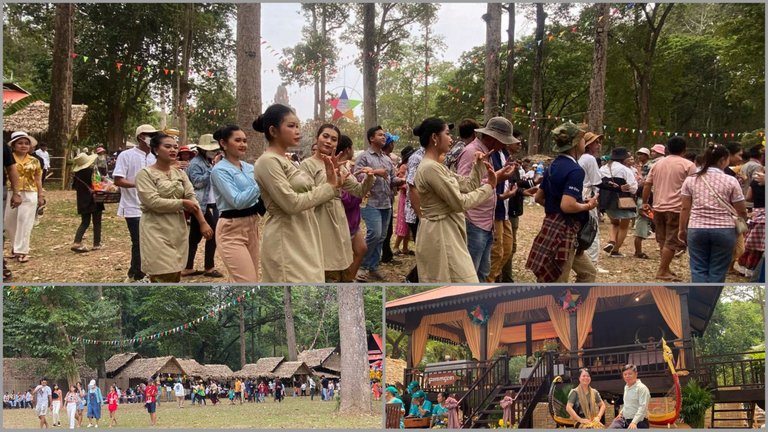 I am currently spending a wonderful time finding my unique culture and traditions. For me, this event is truly a great opportunity and I would love to share it with all of you of our rich history to our beautiful culture, so much to learn and experience here.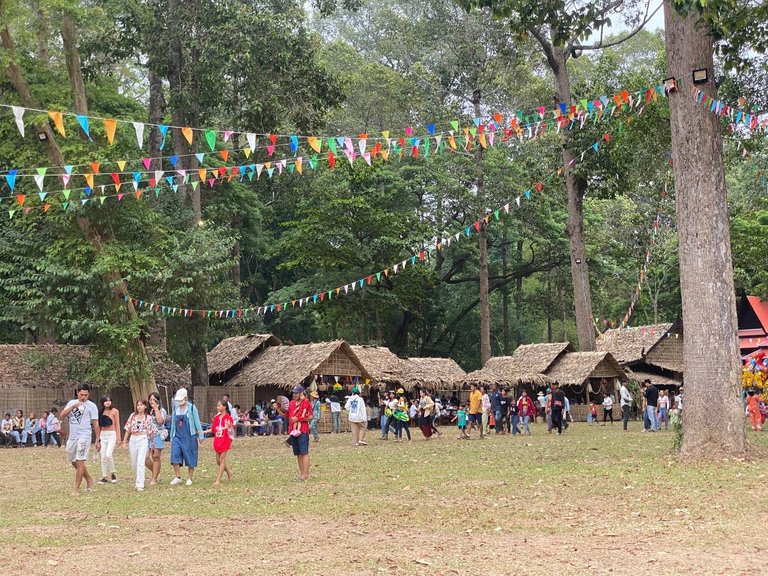 All the decorations are exhibition, which act as a sample of Cambodia local cuisine, style of the traditional dances (Romvong), and sure that you will learn about the local customs if you could come and visit. It is an incredible opportunity for me as well, I haven't go outdoor for a month, being here just to learn about my own culture that is so different from other.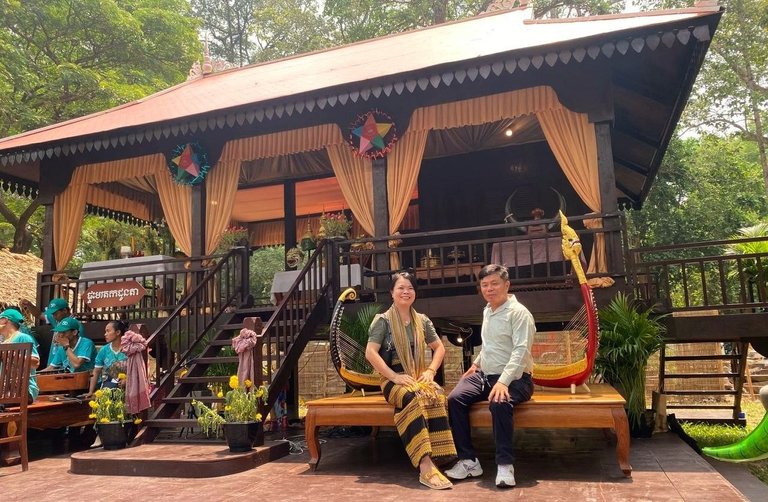 Many cultural Khmer Exhibitions as well, such as food deserts set up as a small stall, everyone can go and order some delicious food, further more with a traditional house design. Like this house, which was built a week ago by Cambodian citizens in Siem Reap, this house is made of wood, but guess what? It is a millionaire's house. The design looks pretty clean, but I am not sure what era the style of this house is from.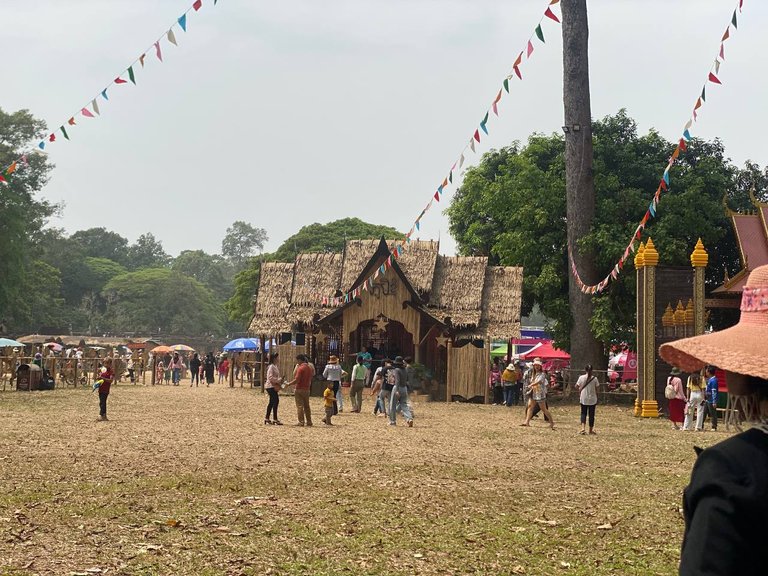 I am not sure if any of you like the kind of environment like this, for facts all the decorations won't be stable for along time, but this seems pretty comfy to me. I know it just the exhibition, but can we move back imagine about the last century of Khmer era. Probably, all what I imagine is there. I love seeing how my ancestors live as well as their lifestyle, truly amazed and appreciate that with no modern material, but they still keep the house stand still through an obstacle such natural disasters.
I was on my way finding a floating house, but couldn't find one. You know its pillars are very tall about 10-15 meters as to avoid water comes into their house, for this idea I think it genius. You can find this house at floating village in Siem Reap, probably one of the most attractive site to visit in this province.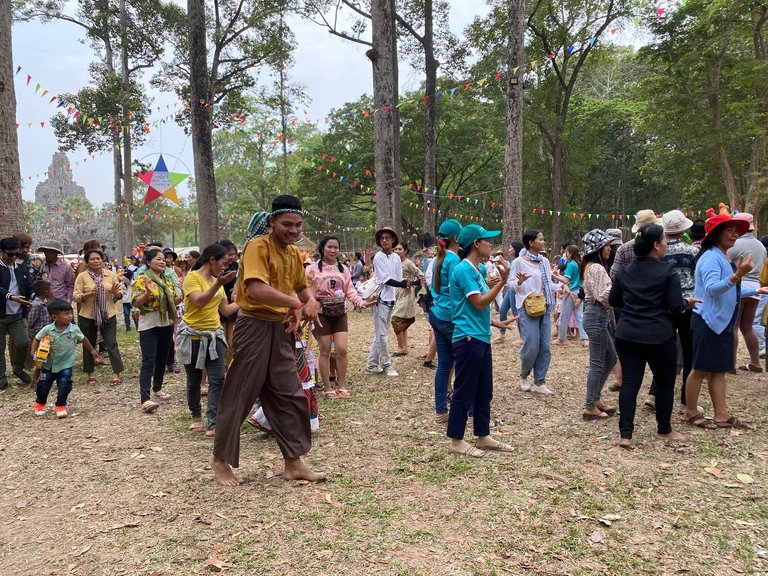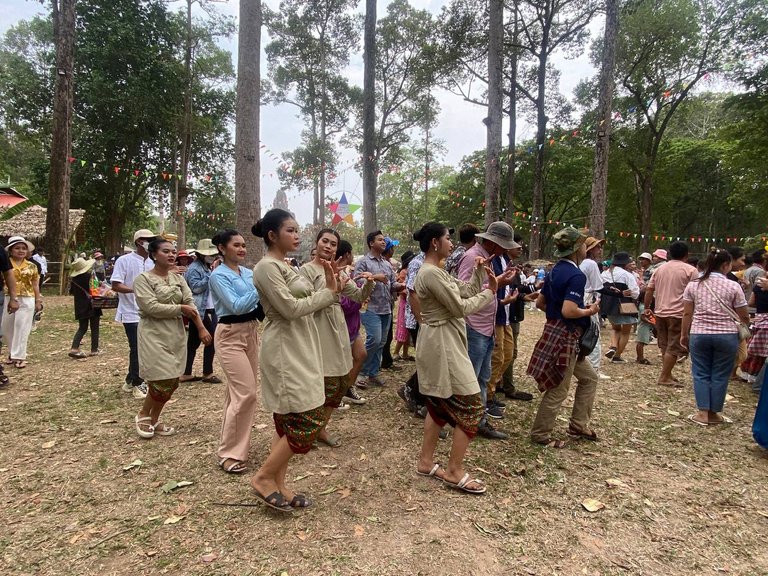 The performance began without drums or any specific instrument at all just music background. You can hear Khmer lovely music sing by Sin Sisamouth, the golden voice of his era and still continue to now. I am one of his fan. We dance a traditional Khmer Romvong dance. Every performers wear traditional dress, but I missed this chance I wear the civil one. Our dance moved slowly waiting to the rhythm of the music. I like how everybody sitting and cheered behind as the dancers perform a way around the big circle, clapping and singing along. This event I think all the visitors both national and international will memorize by the beauty and the energy of the Khmer performance.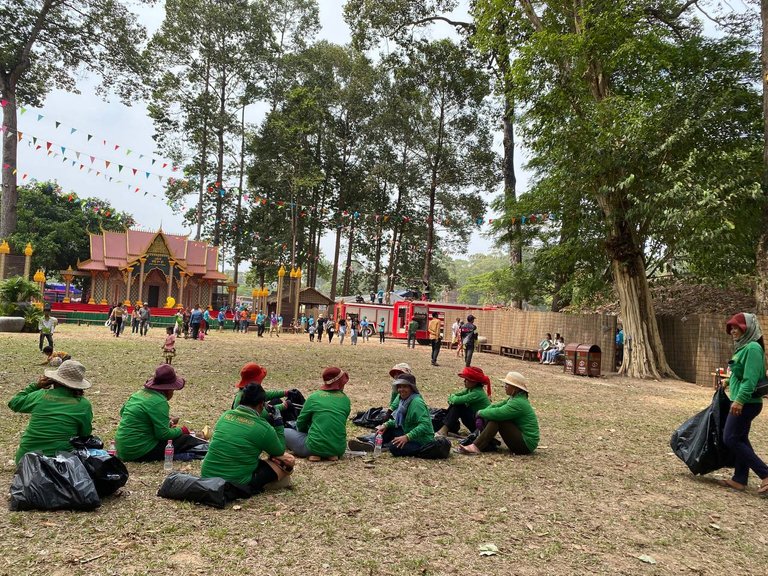 As the show ended, I didn't expect nothing more, I am about preparing the motorcycle and go back to my aunt house. But after I leave, I just see all the auntie comes. They are mostly a local people here and work very hard to ensure that the place for the dance show is not only clean but also comfortable for all the visitors.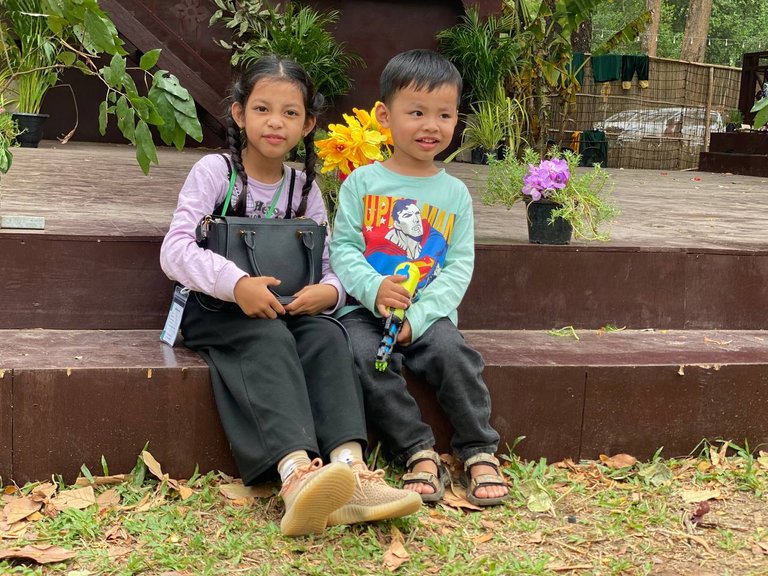 How's cute? I think nothing more for me to glimpse of, so I think it is time to go back home.
Hope you enjoy my cultural blog!
---
---