🎍Decorating For Songkran Celebration🌴 - Sugarcane Juice by Pretty Lady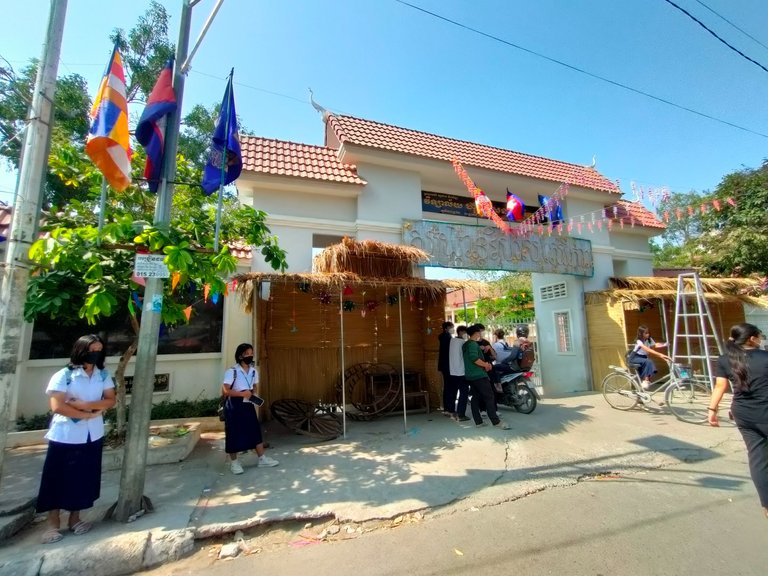 Generally, every Songkran whether in Kandal, Kompong Speu, Saang, or Phnom Penh city, people who attended this ceremony never went down or under a thousand, with this fun initiation of the years, anticipate that the temperature in our town can be decreased.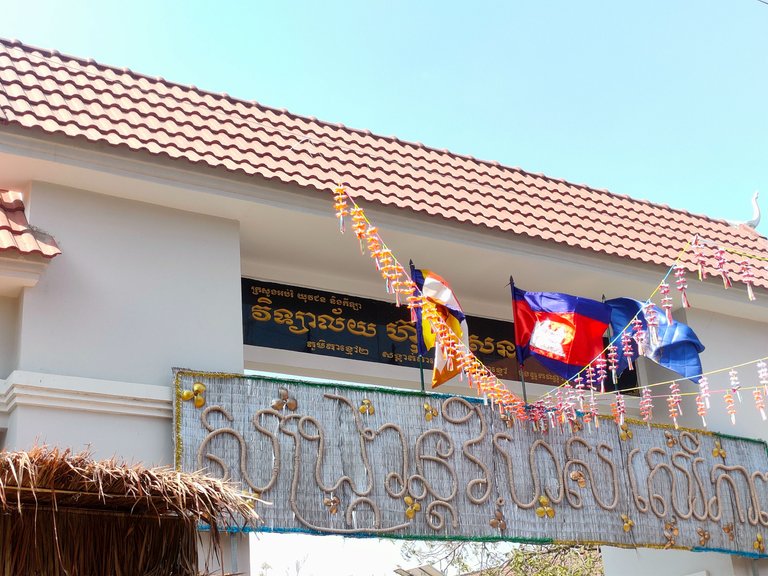 Well, I can't find any other word to describe what is Songkran. In similarities, I'm afraid that it would be wrong. So I would say Songkran practice every year mean as a traditional festival, basically on April. For the date, it unsustainable, sometimes we celebrate on 14-17 April and sometimes it was a bit late, obviously I only check the Khmer calendar. I don't really focus about date at all.
Cambodian flags on the top with country religious.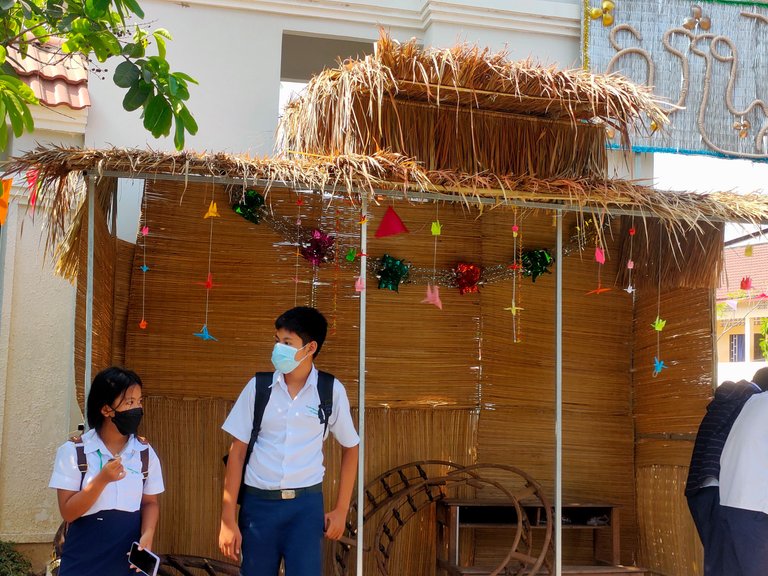 If you truly amazed by this decoration, I am sure you will know how great this design are, actually made of tree which is Bamboo and some part of the coconut. This building tell how previous Khmer live and of course our culture and traditional since a long decades ago.
Tomorrow, or 7 April I am not sure when the event starts. I have a few friends at this school, so I would ask them if I meet one of them. By the way, the name of this school Serey Pheap which is public high school located in Takhmau town known as one of the most popular school that provides clean environment.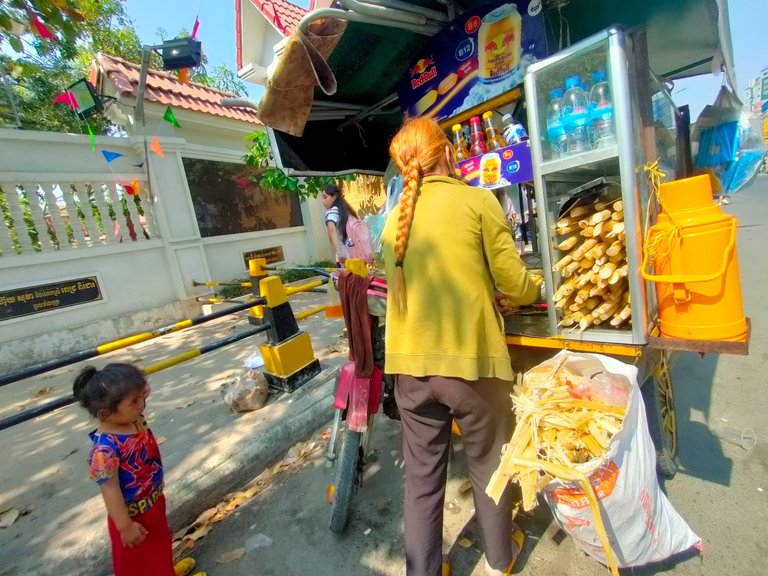 Sugarcane of the days, crossing the street straight to where sellers were here at the vendor waiting for customer to purchase. I guess they actually waiting for me as I used to buy since I was grade 6 studying at Prek Somrong.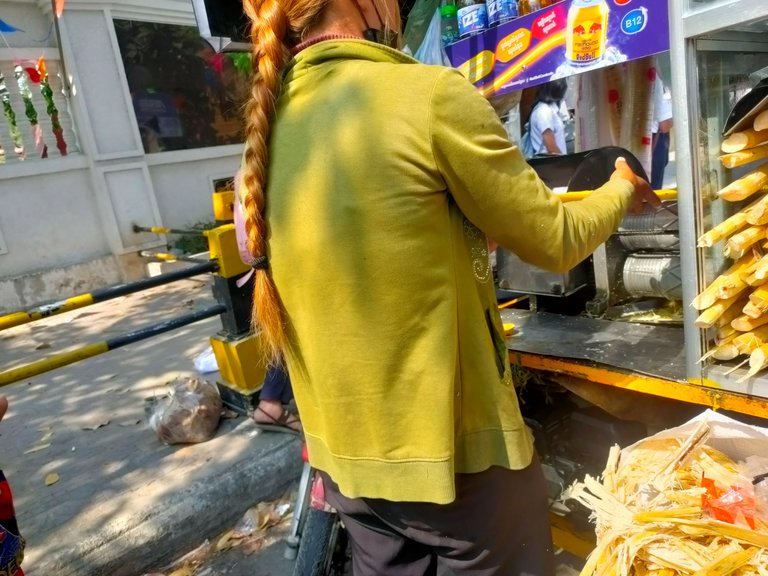 The lovely lady is now making the sugarcane with her machine. That's all for my day I think after a glass of sugarcane since it was so refreshing, I ask her to add more lemon by the ways and more ice.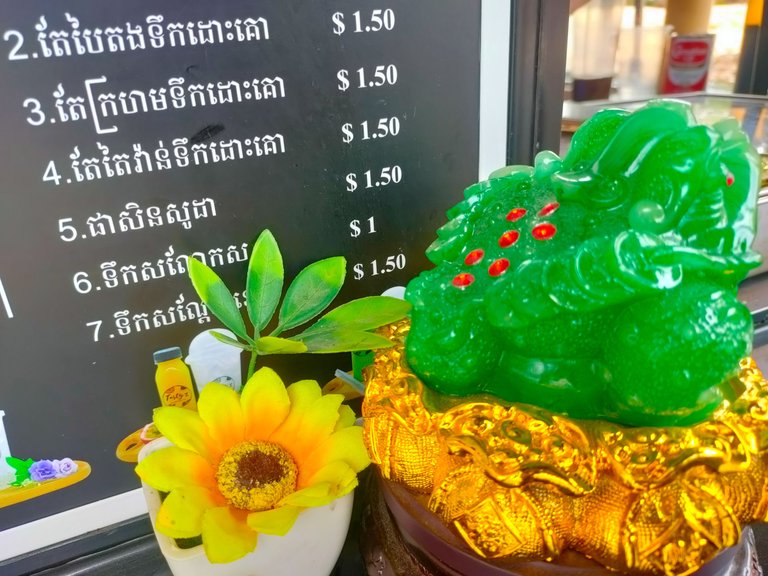 Spotting at new coffee shops.
Last, my mom and I bought a coffee as we always do, but not exactly the same place we used to go. Last week favorite of mine is Butterfly Tea with Boba, now I think I should try the new one. My mother already ordered the coffee, but refused after seeing the new menu, 😂 I begin to pick Passion Soda, it sure to be taste sour which is refreshing due to the hot weather in Cambodia.
---
---
---
Our Khmer new year celebrations is on 14-17 April this Year, I can't wait to say "Happy Khmer New Year" 🎊.
---
---