What's a Nice Theme Park 🏞️?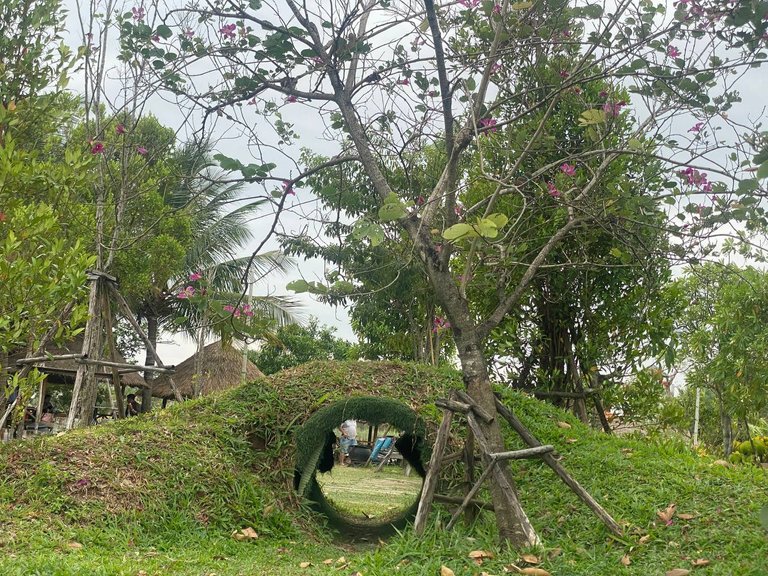 I personally think the reason park become my favorite place for many hobbies, not only just relaxing, but the special indescribable feeling is that while walking, suddenly turn me to see new things, it feels like there are many super kind of natural living environment. Although even I already know the facts that all the creation surrounding me are just the smart designing making it looks like the reality natural beauty.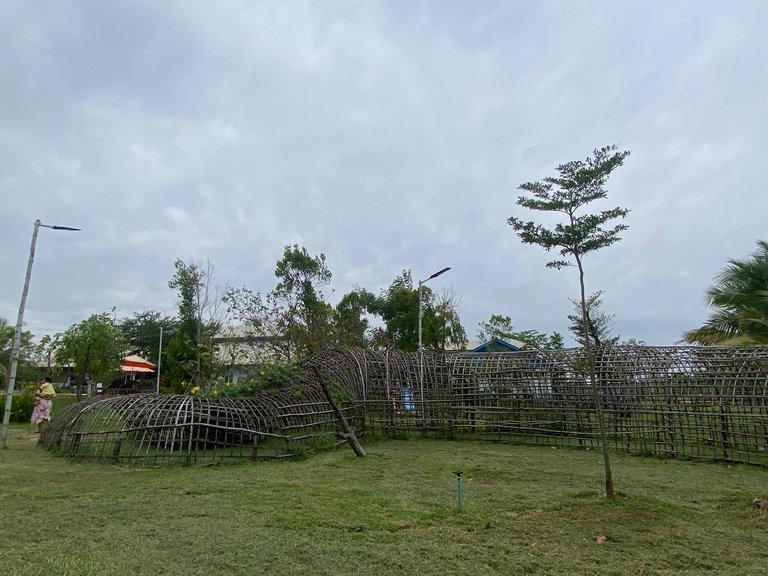 Bamboo walking area. It requires the large amount of tree, but not many other types of tree involved just bamboo. I can guess it wasn't last longer than the general building equipment like the stone or the stronger one, but to only think about beautiful, it won't be a serious matter. I do not know if they cut its stems directly on purpose just to create the park more elegance.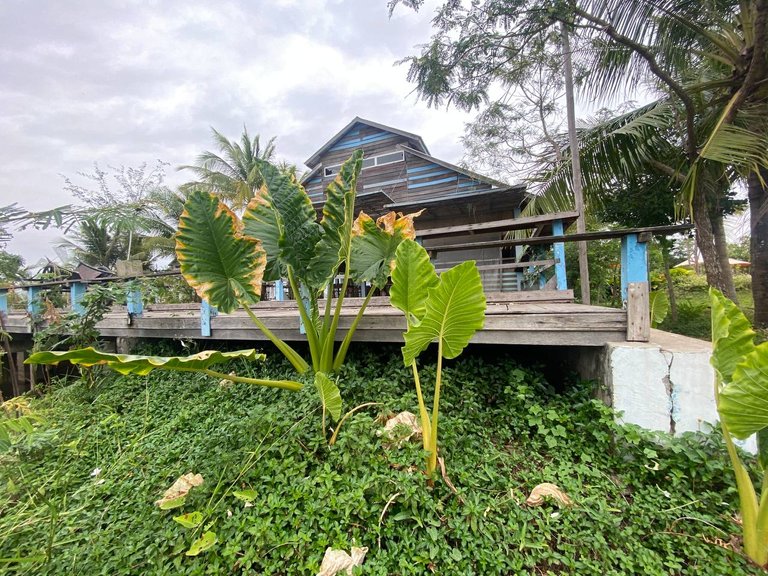 I think I don't have to describe about this site at all, it was just one part of the whole park environment.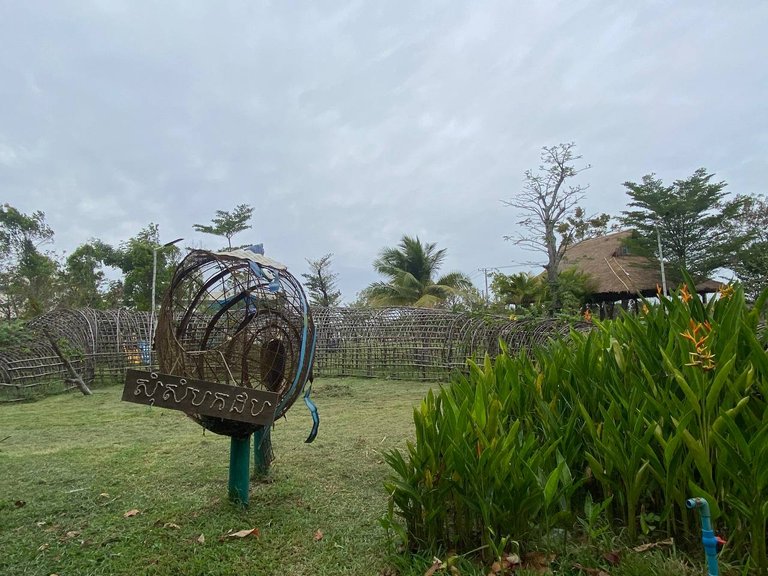 សុំសំបកដប, it was a Khmer letter written on the wooden boards. This means to ask for bottle of water, like the purpose you can put your bottle here after you finish. Probably for recycle ♻️.
With this hot season, here come to April, obviously widely Known the hottest months of all time for tropical climate. Said who wouldn't get thirsty while taking a walk with this 2 kilometers from the entrance to the north side.
Unfortunately how I already put my little bottle in the trash bin because I didn't realize about this cool things yet.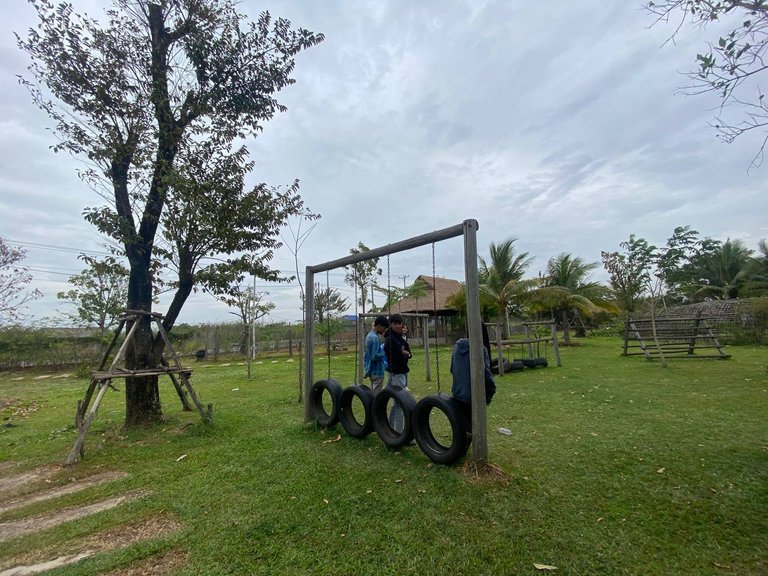 They should color car tires with light purple, this isn't because I like purple, but if you imagine it as reality would it really match to the Greenery, the grass and the blue sky.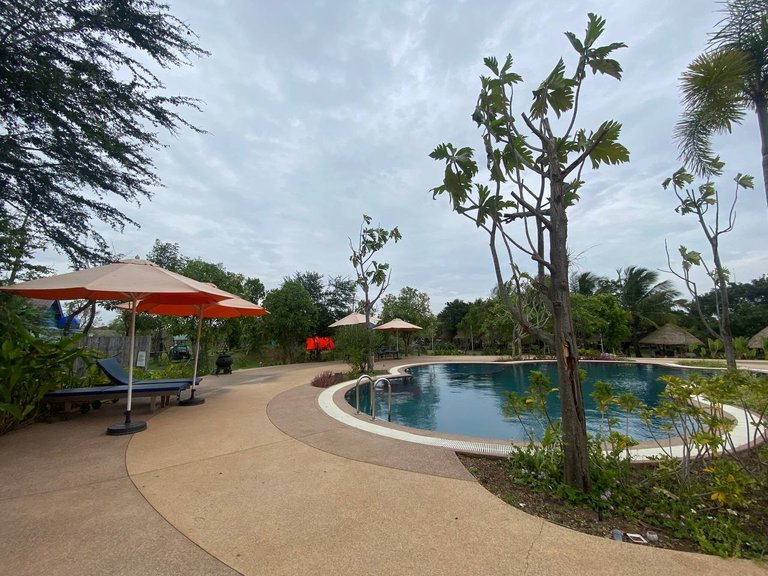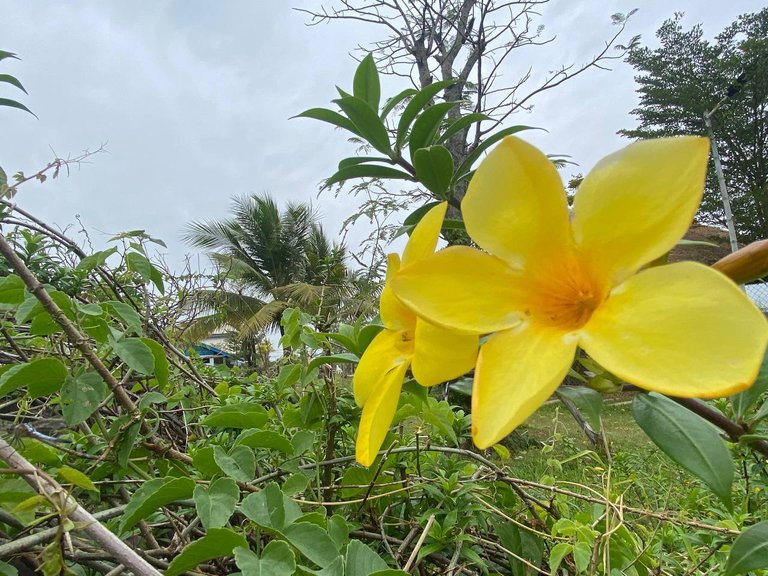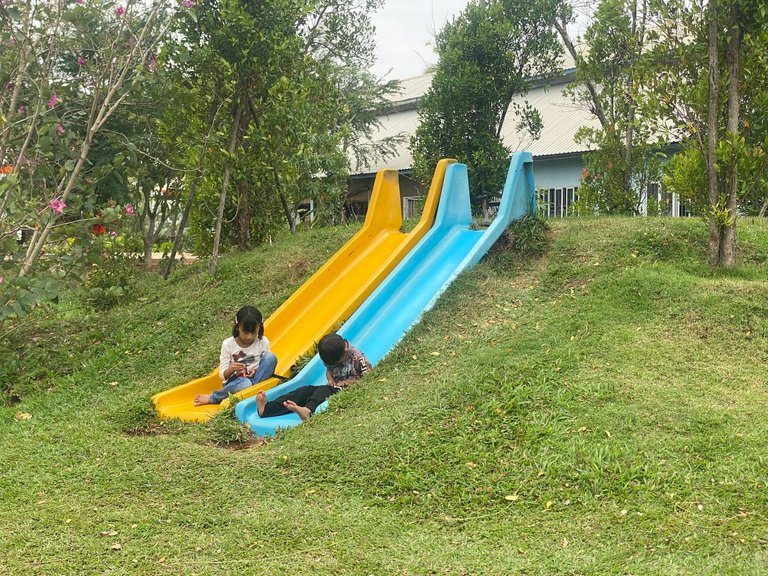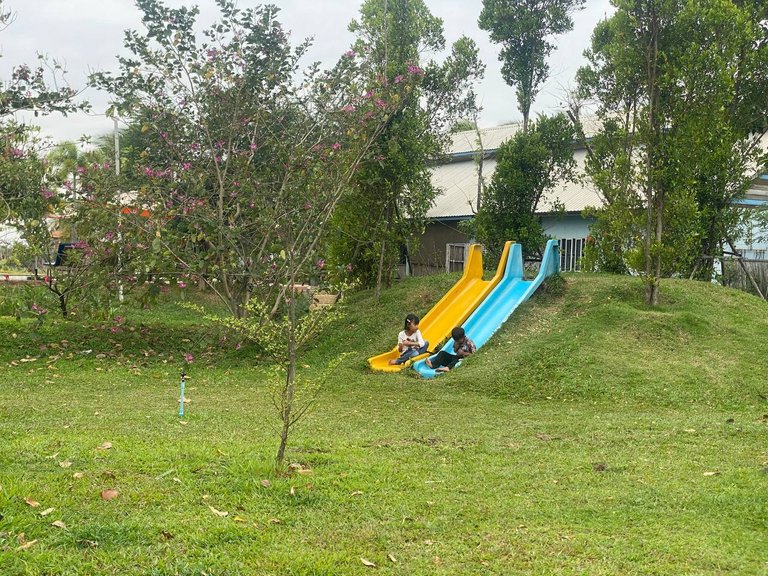 This slide area designs at the quiet environmental. I feel how lonely it is, at the playground near the entrance where they sell tickets, there are many kids equipment and playground combine with complex of modern tool except this couple slide where is located far away from them.
---
---