A life worth living to grow financially
Our everyday life requires personal growth to secure wealth and if this is not attached as a priority to get then there is absolutely a big problem to maintain a financial lifestyle. We always aim to be better with our hardwork to secure a brighter future.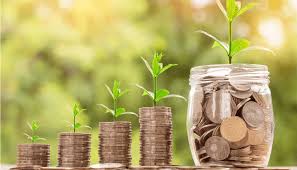 source
To grow financially is a must get achievement to secure when dreaming towards that area of a financial well being. There is nothing more exciting than living a good life without stress and struggle when there is means of taking care of your financial necessities.
When your capable of taking care of your needs everything around you would seem not difficult when your able to settle your financial wants. To grow financially needs a serious mindset to achieve that aim of a life worth living.
The idea of having enough source of income helps to grow financially because that Investments or business progresses when the profits made is use to establish the growth of it to expand.
There is nothing more important than taking your investment more serious if you really wish to grow financially and the things that needs to ensure it progress doesn't stop to support which is the funds of adding to make it more profitable.
The life we live in is worth to progress financially so it needs to be taking seriously to grow positively.
---
---