The dream of being a writer
The idea of being a writer has always been in my heart; it has always been my dream to write, I just never took the time to consider following it. I never considered the idea of doing freelance writing and I never thought about becoming someone that will publish a content that I wrote myself. I always thought that writing was just something I like to do without any advancement.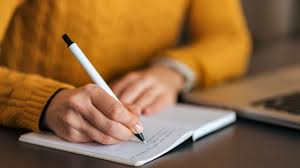 source
But then Hive came through and I am having a different mindset now to accept it as a hobby and also derive passion in it. My happiness now is that I am always eager to think of something to right which is unlike me to do so but since I was introduced here everything about me change especially accepting to write in other to earn.
I had to buy a book and pen in other to think and write something down before I can post which I believe is also part of learning and am really grateful for that. Though I go to work from Monday to Saturday working as a salary earner to survive and during closing hour the little time I can queeze I will try and publish something to keep myself active.
It is not easy but I will keep on trying to meet up. I am someone that is always willing to learn and I accept challenges as a part through success when experiencing it. My desire to write is expanding everyday and I wouldn't want it to slow down which is why I must maintain that aim of being a writer.
I might not be the best writer or the best content creator lol but what I want to achieve is something that would be beneficial to me in my lifetime which is why any opportunity at all I must make it count to change my life change for good.
Posted Using LeoFinance Beta
---
---