The importance of making your finance progress
The importance of making your finances progress is a topic that many people often overlook. There are many benefits of making progress on your finances, such as being more financially stable, more secure, and more wealthy.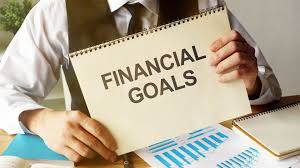 source
Progressing your finances also provides you with more financial freedom, which can be achieved by having less stress and more time to focus on the things that you want to do.
People often neglect their finances and put off milestones due to other priorities and this aim though shouldn't affect the positive aim of making the progressive desire of one finance because if it fail it wouldn't sound nice at all.
All this is the desire to secure a better life with a step now which is very important in engaging now to have a genuine story to tell someday. Never look at the small income been generated when making finances but concentrate on the progress to achieve a higher one.
It is a fight and challenge to level up your determination in achieving the finance to progress if truly the aim of achieving it is real. This however will deliver a better results when fighting to achieve it and with time the progress and aim will be secured.
Posted Using LeoFinance Beta
---
---