Battle Strategies! [PT/EN]
[PT]
Olá Splinters, bem vindos de volta!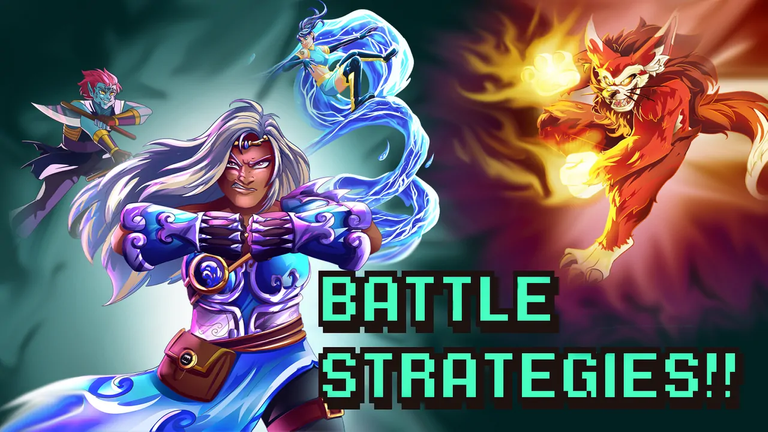 Chegamos em mais uma semana para participar do Social Media Challenge e tivemos muitas mudanças nesses últimos meses, a equipe do Splinterlands não perde tempo para colocar as coisas em ordem e deixar esse jogo cada vez melhor, eu sempre admirei muito isso!

Uma notícia triste em meio a tantas novidades é que estamos chegando no fim do airdrop do SPS, nesse momento só faltam mais duas reinvindicações do airdrop. Quantos SPS você resgata diariamente? Aproveitou esses 363 dias para acumular bastante SPS?
Por aqui eu consegui juntar uma quantidade boa, nesse momento possuo

que boa parte foram resgatados diariamente, qual será o destino do SPS para o futuro? Estou ansioso para ver mais coisas acontecerem!
De acordo com o site da Coingecko esse é o histórico de preços do SPS, vivemos um momento de depressão das criptomoedas e o SPS está em um dos seus menores preços até então.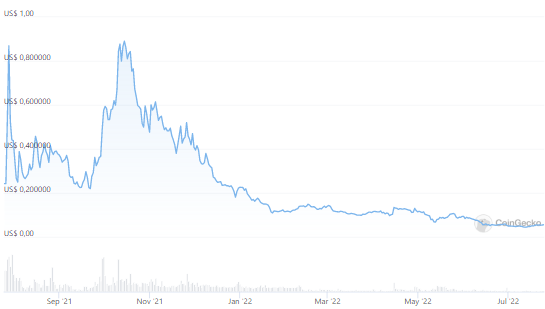 Mas apesar de todo esse medo que o mercado vive eu sou confiante de que o SPS será uma das moedas mais fortes dentro da blockchain da HIVE, acredito que tudo isso é apenas um momento e uma grande oportunidade.

Essa semana para o Social Media Challenge eu gostaria compartilhar duas batalhas e falar um pouco da estratégia envolvida, dessa forma podemos estudar juntos algumas maneiras de nos tornarmos jogadores melhores!

Nessa primeira batalha gostaria de falar um pouco de partidas de pouca mana, teremos um exemplo a seguir do qual a quantidade de mana disponível era 13! Em partidas de pouca mana entramos em um dilema, colocar apenas um monstro forte e esperar que ele de conta de qualquer coisa que vier pela frente ou pegar vários monstros medianos e distribuir poder de fogo?
Essa é uma pergunta difícil de responder pois depende de muitas variáveis, mas se eu posso escolher um elemento para isso eu gostaria de ter a morte como minha opção.

Perceba que além de pouca mana ainda temos a regra de batalha Target Practice que todos os monstros ranged e magic ganham a habilidade Snipe.
Bom, com tão poucas opções de escolhas, estava muito nítido de que os dois times iriam seriam bem parecidos. Então eu me adiantei e me preparei para que tivesse um bom desiquilíbrio para o meu lado: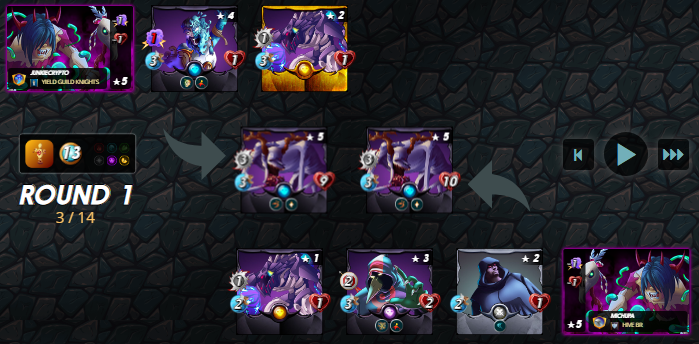 Repare que são os mesmos tanks escolhidos, e isso deixou 3 de mana restantes para a escolha dos outros monstros e é o que realmente vai definir essa batalha é qual dos monstros da linha de trás vai permanecer de pé. A escolha que eu fiz foi preferir um monstro que custasse 2 de mana para que eu pudesse colocar um monstro para levar o primeiro ataque Snipe.
Dessa forma um monstro para desviar a atenção iria cair dando tempo para o monstro que realmente importa atacar e assim teremos a vantagem, confira o vídeo abaixo:
Em partidas de pouca mana são os detalhes e a malícia que ganhará partidas, é necessário que você pense como seu oponente, é um xadrez se você preferir chamar assim.
O elemento morte tem ótimas opções de monstros poderosos e baixo custo, são muitas opções que podem ser selecionadas para situações distintas, você só precisa fazer uma boa leitura da situação e adversidade!
Vamos para a segunda batalha do post!


Uma galinha pode vencer uma batalha?
Sim!!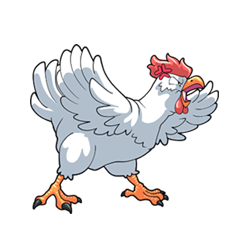 Provavelmente você já disputou uma partida que um detalhe foi determinante para a vitória, imagine perder uma batalha incrivelmente disputada para uma galinha.. e foi o que aconteceu nessa batalha a seguir!

Uma partida com quantidade de mana razoável e que monstros não erram seus ataques, monstros lendários também não são permitidos. Ambos os jogadores decidiram usar um summoner que potencializa os ataques mágicos.
Do meu lado de campo eu tive a oportunidade de utilizar um monstro que possui a habilidade de diminuir os ataques mágicos o que me deu uma boa vantagem para essa partida, mas alguns monstros que tem seu custo um pouco alto me tirou a oportunidade de colocar mais monstros em campo.
Mais monstros podem dar algumas vantagem, mas nessa partida tudo foi muito equilibrado, assista o vídeo:
Perceba que mesmo com poucos monstros tudo foi indo muito bem mas o último monstro do meu inimigo ganhou a batalha:* A galinha furiosa!*
**Apenas um detalhe? **
Monstros de custo zero ou um acabam muitas vezes levando uma batalha, eles são ótimos para desviar ataques e serem usados em partidas de pouca mana.
Recentemente eu fiz um post mais detalhado sobre esses tipos de monstros do qual você pode conferir: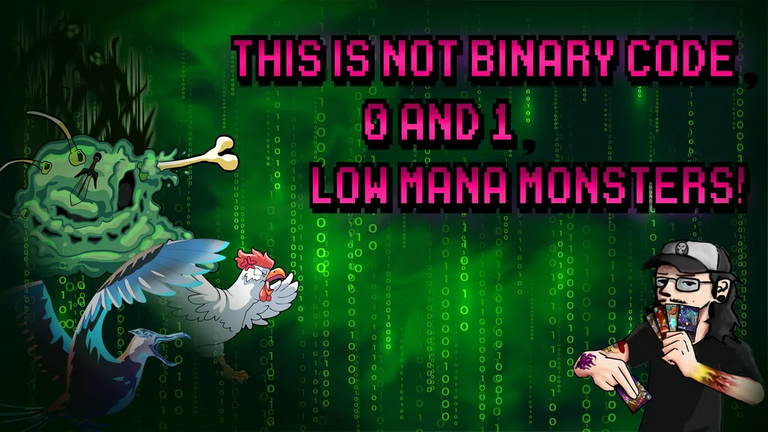 This is not binary code, 0 and 1, low mana monsters! [PT/EN]
Vamos falar um pouco sobre as cartas de custo 0 e 1 em Splinterlands, sua usabilidade, regras que são favorecidas e algumas estatísticas .As cartas de custo 1 e 0 são ótimas opções para batalhas onde precisamos preencher alguma lacuna e nos restam poucos recursos de mana(...)
Em cada partida devemos fazer uma leitura rápida sobre quais são as melhores opções a serem escolhidas, as regras de batalha é o que traz dinâmica para o nosso jogo preferido e aquele que consegue interpretar melhor as oportunidades tem mais chances de sair com a vitória no final!
E por aqui eu encerro este post, espero que tenham gostado e aprendido algo. Obrigado por passar um pouco do seu tempo com minhas palavras e pensamentos, espero por vocês na próxima!

[EN]
Hello Splinters, welcome back!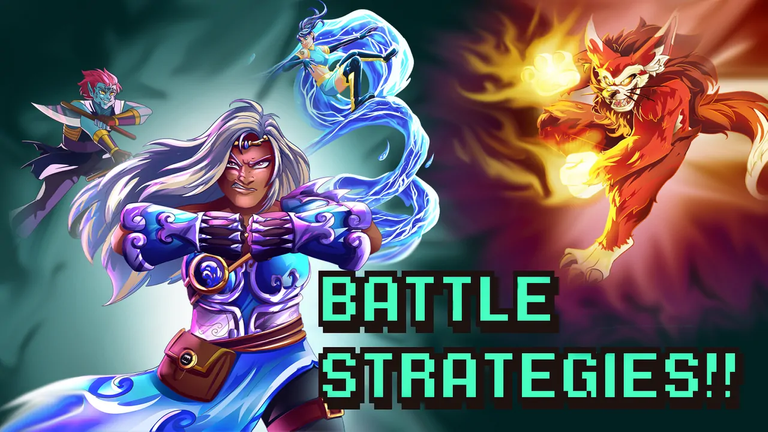 We arrived in another week to participate in the Social Media Challenge and we have had a lot of changes in these last few months, the Splinterlands team doesn't waste time to put things in order and make this game better and better, I always I really admired this!

A sad news in the midst of so much news is that we are reaching the end of the airdrop of SPS, at this moment there are only two more claims for the airdrop to go. How many SPS do you redeem daily? Did you take advantage of these 363 days to accumulate a lot of SPS?
Here I managed to gather a good amount, at the moment I have

that most of them were rescued daily, what will be the fate of SPS for the future? I look forward to seeing more things happen!
According to the Coingecko this is the price history of the SPS, we are experiencing a moment of depression for cryptocurrencies and the SPS is in one of its lowest prices so far.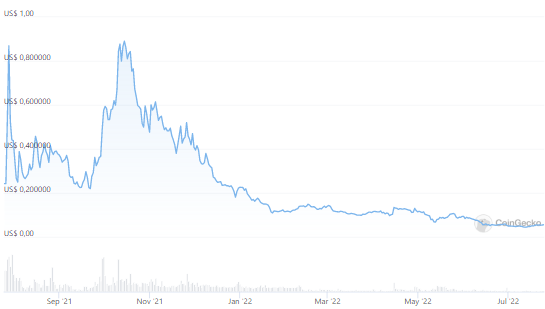 But despite all this fear that the market lives I am confident that SPS will be one of the strongest coins within the HIVE blockchain, I believe that all this is just a moment and a great opportunity.

This week for the Social Media Challenge I'd like to share two battles and talk a little about the strategy involved, so we can study together some ways to become better players!

In this first battle I would like to talk a little about low mana matches, we will have an example below where the amount of mana available was 13! In low mana games, do we get into a dilemma, put only one strong monster and wait for it to take care of anything that comes our way or take several medium monsters and distribute firepower?
This is a difficult question to answer as it depends on so many variables, but if I can pick an element for it I would like to have death as my option.

Note that in addition to low mana we still have the Target Practice battle rule that all ranged and magic monsters gain the Snipe ability.
Well, with so few options to choose from, it was pretty clear that the two teams were going to be pretty similar. So I went ahead and prepared myself to have a good imbalance on my side: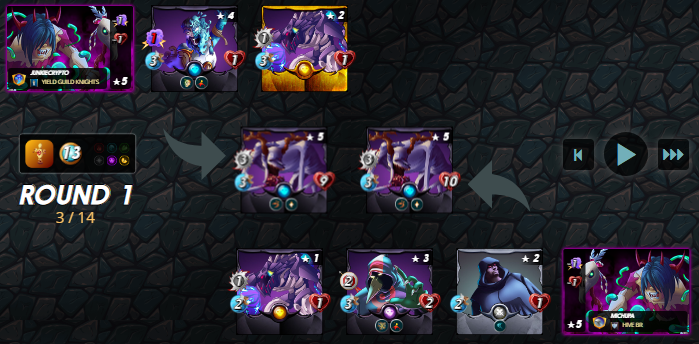 Note that these are the same tanks chosen, and that left 3 mana left for the other monsters to choose from and what will really define this battle is which of the monsters in the back row will remain standing. The choice I made was to prefer a monster that cost 2 mana so I could place a monster to take the first Snipe attack.
That way a monster to divert attention would fall giving time for the monster that really matters to attack and so we will have the advantage, check out the video below:
In low mana games, it's the details and malice that will win games, it's necessary that you think like your opponent, it's chess if you prefer to call it that.
The death element has great options for powerful monsters and low cost, there are many options that can be selected for different situations, you just need to make a good read of the situation and adversity!
Let's go to the second battle of the post!


Can a chicken win a battle?
Yea!!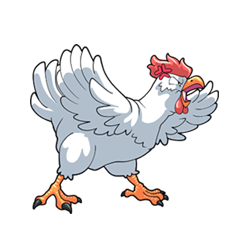 You've probably played a game where a detail was decisive for victory, imagine losing an incredibly hard fought battle to a chicken.. and that's what happened in this next battle!

A game with reasonable amount of mana and monsters don't miss their attacks, legendary monsters are also not allowed. Both players decided to use a summoner that powers magic attacks.
On my side of the field I had the opportunity to use a monster that has the ability to decrease magic attacks which gave me a good advantage for this match, but some monsters that have a slightly high cost took away the opportunity to put more monsters on the field.
More monsters can give some advantages, but in this game everything was very balanced, watch the video:
Realize that even with few monsters everything was going very well but my enemy's last monster won the battle: The furious chicken!
Just a detail?
Zero or one cost monsters often end up taking a battle, they are great for deflecting attacks and being used in low mana matches.
I recently made a more detailed post about these types of monsters which you can check out: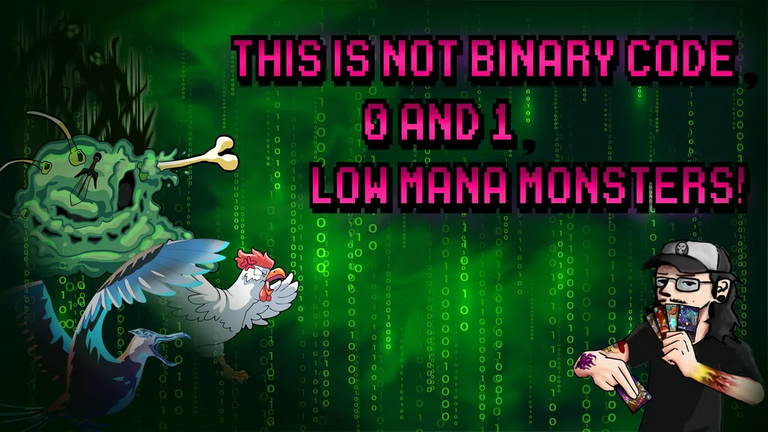 This is not binary code, 0 and 1, low mana monsters! [PT/EN]
Let's talk a little about the 0 and 1 cost cards in Splinterlands, their usability, rules that are favored and some statistics. The 1 and 0 cost cards are great options for battles where we need to fill some gaps and we have few mana resources left(...)
In each match we must do a quick reading about which are the best options to choose, the battle rules are what brings dynamics to our favorite game and the one who can better interpret the opportunities has a better chance of coming out with the victory in the end !
And this is where I end this post, I hope you enjoyed it and learned something. Thank you for spending some of your time with my words and thoughts, I hope to see you next time!

---
---