My First LEO Power Up!! [EN/PT]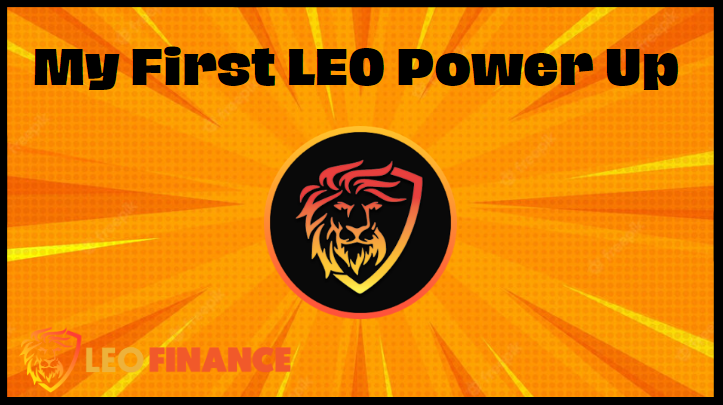 Monthly, 15th, is the time when this community comes together to perform a great LEO Power Up, right?
This is my first time participating in this event and I was looking forward to being able to nail my first participation here!
Since I started creating content on Hive, I earn some LEO tokens. I never sold what I earned, as I was always told that this was a solid project. On the other hand, I never bought it either. Well, until now.

The amount I've accumulated so far was small, 178 tokens.

After directing part of my investments to other projects during my walk here at Hive, it's time to increase my position in LEO! Nothing better than doing this by giving Stake and still improving earnings through curation.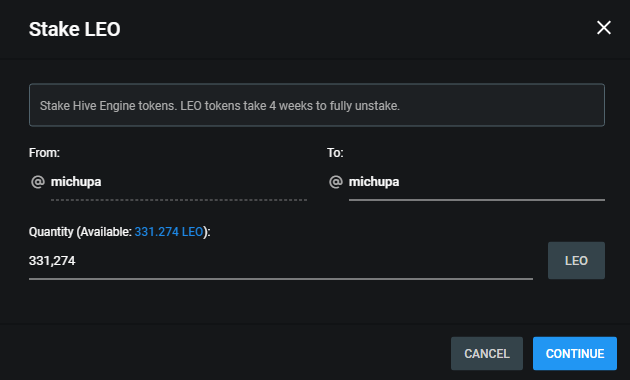 A Power Up of 331 LEO, almost double what I managed to accumulate from my content rewards. From now on, I intend to position myself better in this token, take better advantage of the Bear Market moment we are living and wait for the fruits that may come in the future. Let's cross our fingers that everything works out and be patient in these turbulent times.
Now, I have a total of 509 LEO. It's just the beginning!

What motivated me to participate in LPUD?
In addition to being a solid project with good foundations, the report that @vempromundo makes for the Brazilian community motivated me to participate more actively in this project, even if accumulating assets.
Here he presents which are the best ranked Brazilians in the amount of the LEO token. A very informative content for the participants. We can clearly see how much we are evolving.
And that was my first participation. You will see me here more often and in greater and greater quantities. Hope so!

[PT]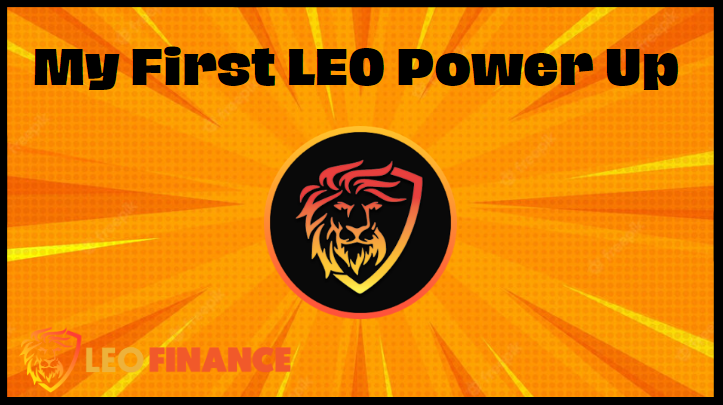 O dia 15 de cada mês é momento em que essa comunidade se junta para realizar um grande Power Up de LEO, certo?
Essa é a minha primeira vez participando desse evento e estava ansioso para poder cravar essa minha primeira participação por aqui!
Desde que comecei a criar conteúdos na Hive, eu ganho alguns tokens LEO. Eu nunca vendi o que ganhava, pois sempre ouvia dizer que esse era um projeto sólido. Por outro lado, eu também nunca comprei. Bom, até agora.

A quantidade que acumulei até aqui foi pouca, 178 tokens.

Depois de direcionar parte dos meus investimentos para outros projetos no decorrer de minha caminhada aqui na Hive, chegou a hora de aumentar minha posição em LEO! Nada melhor que fazer isso dando Stake e ainda melhorar os ganhos através da curadoria.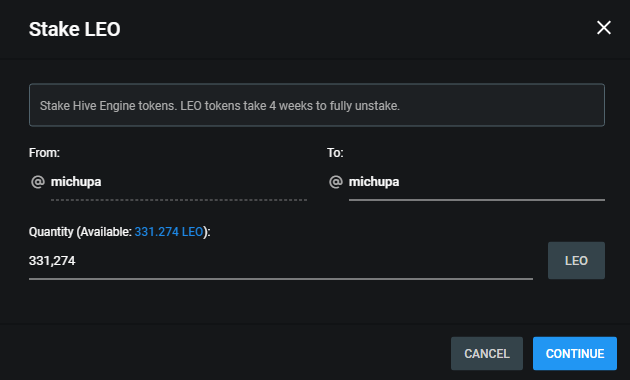 Um Power Up de 331 LEO, quase o dobro do que consegui acumular de recompensas de meus conteúdos. A partir de agora, eu pretendo me posicionar melhor nesse token, aproveitar melhor o momento de Bear Market que estamos vivendo e esperar os frutos que possam vir no futuro. Vamos cruzar os dedos para que tudo dê certo e ter paciência nesses momentos turbulentos.
Agora possuo o total de 509 LEO. É só o começo!

O que me motivou a participar do LPUD?
Além de ser um projeto sólido e com bons fundamentos, o report que @vempromundo faz para a comunidade brasileira, me motivou estar participando mais ativamente desse projeto, mesmo que acumulando ativos.
Aqui ele apresenta quais são os brasileiros melhores ranqueados na quantidade do token LEO. Um conteúdo muito informativo para os participantes. Podemos ver com clareza o quanto estamos evoluindo.
E essa foi a minha primeira participação. Vocês me verão aqui mais vezes e com quantidades cada vez maiores. Espero que sim!

Posted Using LeoFinance Beta
---
---