Second LPUD! LEO's amount doubled and reached my first 1k! [EN/PT-BR]
[EN]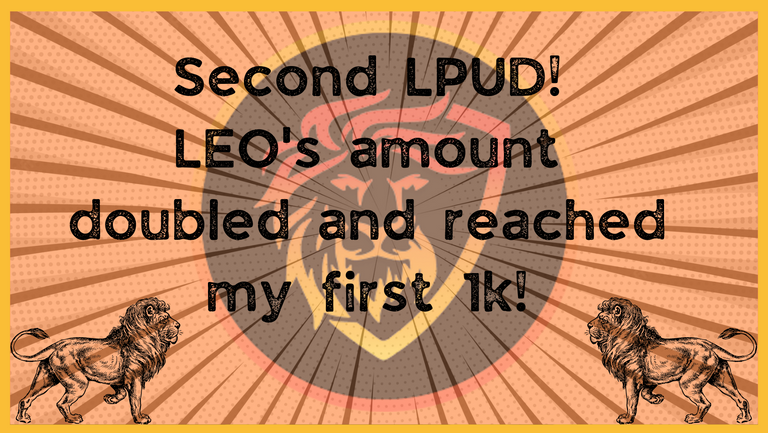 We arrived at another LPUD, a day for lions to get together for a super collective Power Up! This is my second participation and since the last LPUD I had a month to accumulate a little more LEO for that big 15th.
For this second participation I am giving a Stake of 500 LEO. In fact, this will be my monthly goal from now on, until I have better investment conditions. As this is still my second participation, maybe I'm starting with a small amount, but within my reinvestment planning of what I get creating content here at HIVE, this is the amount that fits in my budget. At least for a while.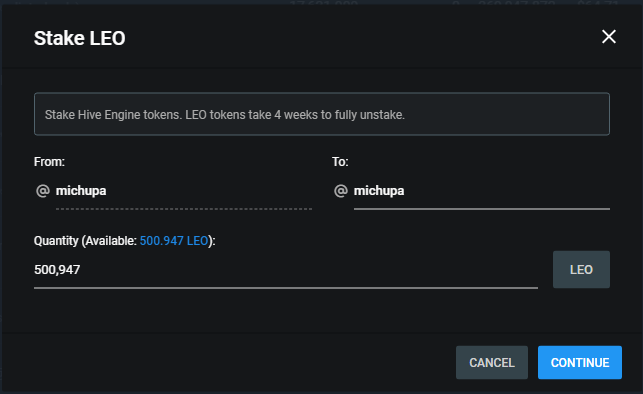 Made my first 1k LEO!

Accumulating a certain amount of Leo Tokens was always in my plans after I started to better understand the entire HIVE ecosystem. Well, now that some investment goals are being completed in other projects here at HIVE, I have more margins to acquire LEO. My first goal was to accumulate at least 1k before this year ended, and I did it.
From now on, I intend to maintain a constancy of LEO acquisitions and I already have goals that I want to reach for next year. My next step will be to create an alternate account, delegate my LEO to it, and follow tracks that do specific votes with the #LEO tag.
Even though I don't have a large amount yet, I know that in the long term I will have a good return on curation, and the tokens earned for this purpose plus my monthly investment will make me have an interesting evolution.

With this recently acquired amount, LEO token already represents my second most valuable asset in second tier tokens here at Blockchain HIVE, second only to SPT. SPT which, in turn, had a considerable drop, along with other assets I owned, but which still yield me some passive gain through curation.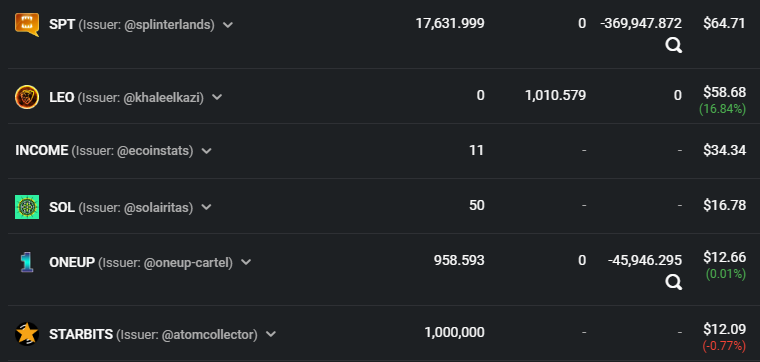 Here I will end this post and my participation in my second LPUD. I'm happy to be here once again, until next time!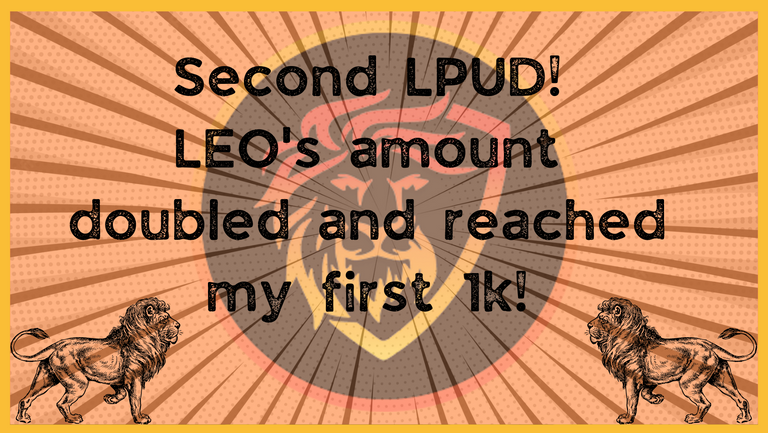 Chegamos em mais um LPUD, um dia em que leões se juntam para um super Power Up coletivo! Essa é minha segunda participação e, desde o último LPUD, eu tive um mês para acumular um pouco mais de LEO para esse grande dia 15.
Para essa segunda participação, eu estou dando um Stake de 500 LEO. Na verdade, essa será minha meta mensal daqui pra frente, até que eu tenha melhores condições de investimento. Como essa é ainda minha segunda participação, talvez eu esteja iniciando com um valor pequeno, mas, dentro do meu planejamento de reinvestimento do que consigo criando conteúdo aqui na HIVE, essa é a quantidade que cabe no meu orçamento. Pelo menos por enquanto.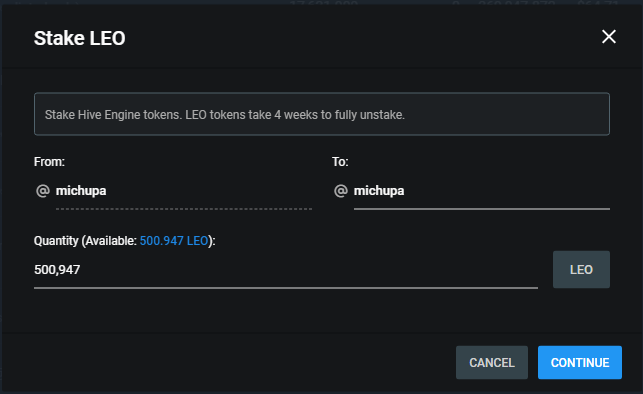 Cheguei em meu primeiro 1k de LEO!

Acumular uma certa quantidade de Tokens Leo sempre esteve nos meus planos depois que comecei a entender melhor todo o ecossistema da HIVE. Pois bem, agora que alguns objetivos de investimento estão sendo concluídos em outros projetos aqui na HIVE, venho tendo mais margens para adquirir LEO. Minha primeira meta era acumular ao menos 1k antes que esse ano terminasse e eu consegui.
Daqui para frente, pretendo manter uma constância de aquisição de LEO e já tenho metas que quero atingir no próximo ano. Meu próximo passo será criar uma conta alternativa, delegar meus LEO para ela e colocar pra seguir trilhas que façam votos específicos com a tag #LEO.
Mesmo não possuindo uma grande quantidade ainda, sei que a longo prazo eu terei um um bom retorno em curadoria, sendo que os tokens ganhos por esse fim, somados ao meu investimento mensal farão com que eu tenha uma evolução interessante.

Com essa quantidade adquirida recentemente, o token LEO já representa meu segundo ativo mais valioso em tokens de segunda camada aqui da Blockchain HIVE, ficando atrás apenas de SPT. SPT que, por sua vez, teve uma queda considerável, junto com outros ativos que eu possuía, mas que mesmo assim me rendem algum ganho passivo através de curadoria.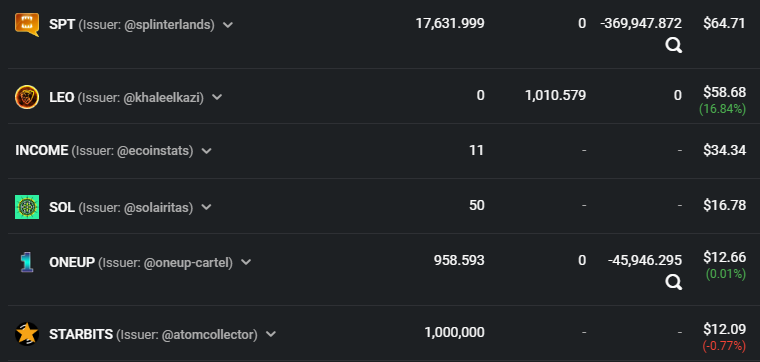 Por aqui eu vou encerrando este post e minha participação em meu segundo LPUD. Estou feliz em estar aqui mais uma vez. Até a próxima!

---
---