Tips on energy, 200k Starbits spent on packs - Progress Journey!
[PT]
🤘Olá estrelas do rock, é hora do show!🤘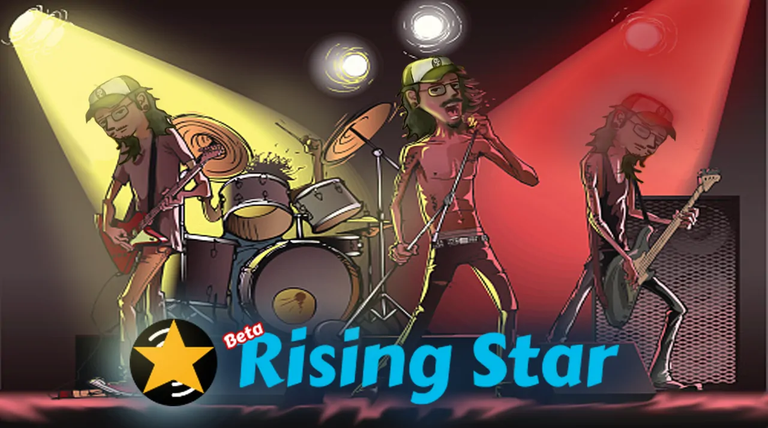 Chegamos em mais uma semana e é sempre uma boa hora pra falar sobre Rising Star!!
Hoje eu gostaria de falar sobre a importância de usar bem a energia para fazer as missões. Se você está começando sua jornada, é importante ter em mente que a energia é o que vai determinar seu desempenho, saber usa-la com sabedoria vai te ajudar a crescer mais rápido dentro do jogo.
Normalmente as missões de 1hora como Midweek Headline Slot e Shopping Mall são boas opções para ganhos de starbits caso você ainda não possua muitos fãs, além disso essas são missões que dão uma boa quantidade de experiência que é um fator muito importante para conseguir fazer as missões mais avançadas.
Ao fazer as missões de uma hora nos resta alguns pontos de energia que podem ser aproveitados para fazer as missões mais curtas que custam 15, 20 ou 35 de energia. Assim você poderá ser eficiente quando o assunto é gastar energia!
Ao fazer as missões existem possibilidades de ganhar uma fatia de pizza, isso vai restaurar sua energia Instantaneamente. Mas se você não está precisando regenerar toda sua energia de imediato pois possui ainda uma boa quantidade essa é a hora que vamos falar da Pizza Box!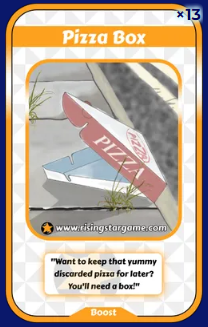 Essa carta vai guardar as pizzas que você encontrar pelas missões, quanto mais cartas dessa você possuir mais pizzas poderá guardar para quando for realmente precisar.
Existem cartas que poderão te dar energia assim que você solicitar, a Energy Boost (Pizza) é a mais viável financeiramente e na minha opinião a que mais vale a pena ter. Podemos encotrar essa carta por 10 mil Starbits.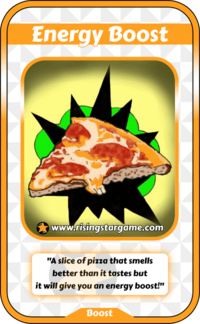 Eu recomendo a para quem esta iniciando pelo menos 3 dessas para começar.
Temos também algumas cartas de edições comemorativas, além de serem cartas com limitadas e serem especiais são muito úteis.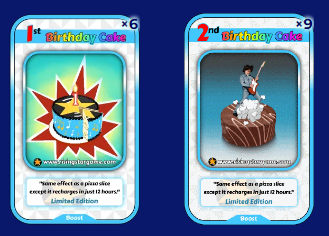 Sempre bom tentar conseguir algumas dessas quando possível, por serem limitadas acabam ganhando valor no mercado o que pode ser uma boa especulação para o futuro e revender elas a um preço mais alto que foi conseguida me parece ser bem lucrativo, mas é preciso ter paciência e holdar!
Eu poderia falar também da carta Coffee Cup, é mais uma opção dentro de Rising Star mas eu não tenho conhecimento suficiente para algumas estratégia utilizando essa carta. Ela vai aumentar mais rapidamente sua energia.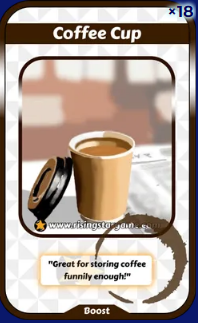 Eu gosto muito de café mas ainda não adquiri uma dessa, mas provavelmente terei pois é uma carta legal para ter na coleção!

Abrindo packs
Eu fiquei algum tempo sem postar o meu progresso por aqui, mais precisamente duas semanas e durante esse tempo eu abri 24 packs. Essa realmente não foi uma boa abertura, não tive sorte e me decepcionei um pouco inclusive. Mas para não passar em branco essa minha parte favorita eu vou dar seguimento:
Vou separar essa abertura em 3 partes com 8 packs abertos em cada:
Parte - 1 [8/24]








Uma primeira parte muito fraca, bem ruim mesmo. Normalmente eu tiraria algo bem parecido com bem menos packs abertos, não estava com muita sorte e para piorar a situação abri packs sem me atentar que estávamos por um momento defasado em cartas, azar o meu.
Parte - 2 [16/24]







Nessa segunda parte os ganhos foram razoáveis, mas um bom equilíbrio entre fãs e skill. Até aqui eu não tiver sorte em conseguir algum instrumento raro que fosse útil para minhas missões de instrumentos, mas para ser sincero eu prefiro ganhar os fãs e as cartas de instrumento como são muito específicas eu posso comprar no market.
Parte 3 - [24/24]








Fechamos a última parte como a pior das 3, por mais incrível que isso pareça. A única boa notícia é que vieram alguns instrumentos dos quais eu utilizo, os outros vão para o mercado para serem vendisos ao outros players. Não quero nem mencionar sobre a quantidade de fã e skill nessa remessa, realmente essa foi uma péssima parte.
E esse é o meu antes depois dos 24 packs abertos:
---
Antes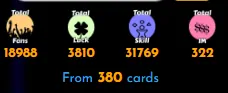 Depois

---
Não tive a sorte grande de tirar uma carta épica ou mesmo uma lendária, foi uma abertura de packs ruim, a soma de todas as cartas melhoram mais uma vez o meu status, e no total esse foi os ganhos dessa arremessa de abertura de packs:
Total:
| | |
| --- | --- |
| Fãs | 1915 |
| Skill | 1739 |
| Luck | 524 |
Eu não fiquei nada satisfeito dessa vez mas nem sempre é do jeito que gostaríamos, mas pego pensando se não seria melhor começar a comprar o que preciso direto no mercado ao invés de comprar packs, não sei, eu ainda quero tirar uma lendária e vou continuar tentando por enquanto. De qualquer forma eu fico cada dia mais perto de me tornar um verdadeiro Rock Star!

[EN]
🤘Hi rock stars, it's showtime!🤘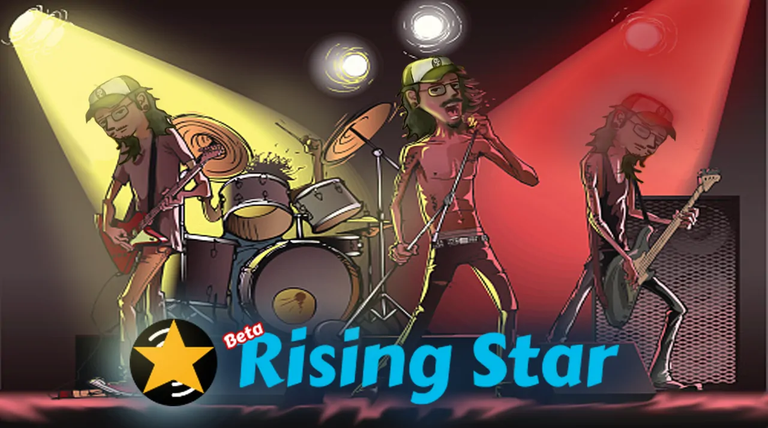 We arrive in another week and it's always a good time to talk about Rising Star!!
Today I would like to talk about the importance of using energy well to do missions. If you are starting your journey, it is important to keep in mind that energy is what will determine your performance, knowing how to use it wisely will help you grow faster in the game.
Usually the 1 hour missions like Midweek Headline Slot and Shopping Mall are good options for earning starbits if you don't have many fans yet, in addition these are missions that give a good amount of experience which is a very important factor to be able to do the missions more advanced.
When doing the one-hour missions, we have some energy points that can be used to do the shorter missions that cost 15, 20 or 35 energy. So you can be efficient when it comes to spending energy!
When doing the missions there are possibilities to win a slice of pizza, this will restore your energy instantly. But if you don't need to regenerate all your energy right away because you still have a good amount, this is the time to talk about Pizza Box!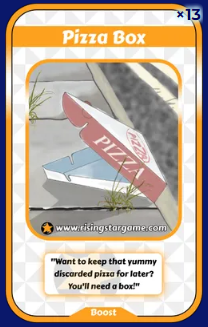 This card will save the pizzas you find through the missions, the more cards you have, the more pizzas you can keep for when you really need it.
There are cards that can give you energy as soon as you request it, Energy Boost (Pizza) is the most financially viable and in my opinion the most worth having. We can find this letter for 10,000 Starbits.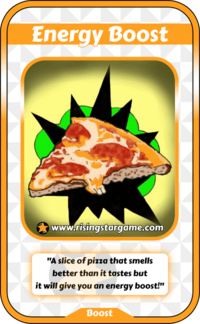 I recommend to anyone starting at least 3 of these to start.
We also have some commemorative edition cards, in addition to being limited and special cards, they are very useful.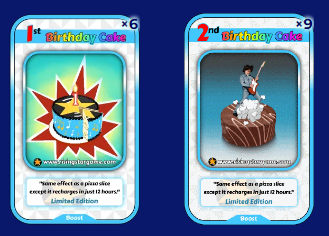 Always good to try to get some of these when possible, because they are limited they end up gaining value in the market which can be a good speculation for the future and reselling them at a higher price that was obtained seems to me to be very profitable, but you have to be patient and hold!
I could also talk about the Coffee Cup card, it's another option within Rising Star but I don't have enough knowledge for some strategies using this card. It will increase your energy faster.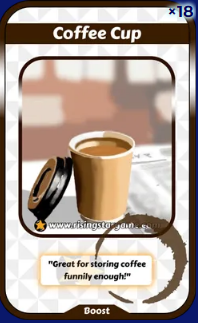 I really like coffee but I haven't bought one of these yet, but I probably will because it's a nice card to have in your collection!

Opening packs
I haven't posted my progress here for a while, more precisely two weeks and during that time I opened 24 packs. This really wasn't a good opening, I was unlucky and even a little disappointed. But not to overlook this favorite part of mine, I'll follow up:
I'm going to separate this opening into 3 parts with 8 packs open in each:
Part - 1 [8/24]








A very weak first part, really bad. Normally I would take something very similar with much less open packs, I wasn't having much luck and to make matters worse I opened packs without realizing that we were out of date in cards, bad luck for me.
Part - 2 [16/24]







In this second part the gains were reasonable, but a good balance between fans and skill. So far I've had no luck getting any rare instruments that would be useful for my instrument quests, but to be honest I'd rather win fans and instrument cards as they are very specific I can buy them on the market.
Part 3 - [24/24]








We closed the last part as the worst of the 3, as incredible as it may seem. The only good news is that some instruments that I use came from, the others go to the market to be sold to other players. I don't even want to mention the amount of fan and skill in this shipment, that was really a bad part.
And this is my before after the 24 packs opened:
---
Before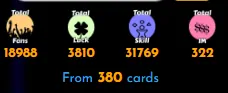 After

---
I wasn't lucky enough to get an epic card or even a legendary one, it was a bad pack opening, the sum of all the cards improves my status once again, and in total these were the gains from this pack opening shot:
Total:
| | |
| --- | --- |
| fans | 1915 |
| Skill | 1739 |
| Luck | 524 |
I wasn't satisfied this time but it's not always the way we would like, but I'm wondering if it wouldn't be better to start buying what I need straight from the market instead of buying packs, I don't know, I still want to take a legendary and I'll continue trying for now. Anyway, I'm getting closer every day to becoming a true Rock Star!

---
---