MONSTER FROM THE DEEP
MONSTER FROM THE DEEP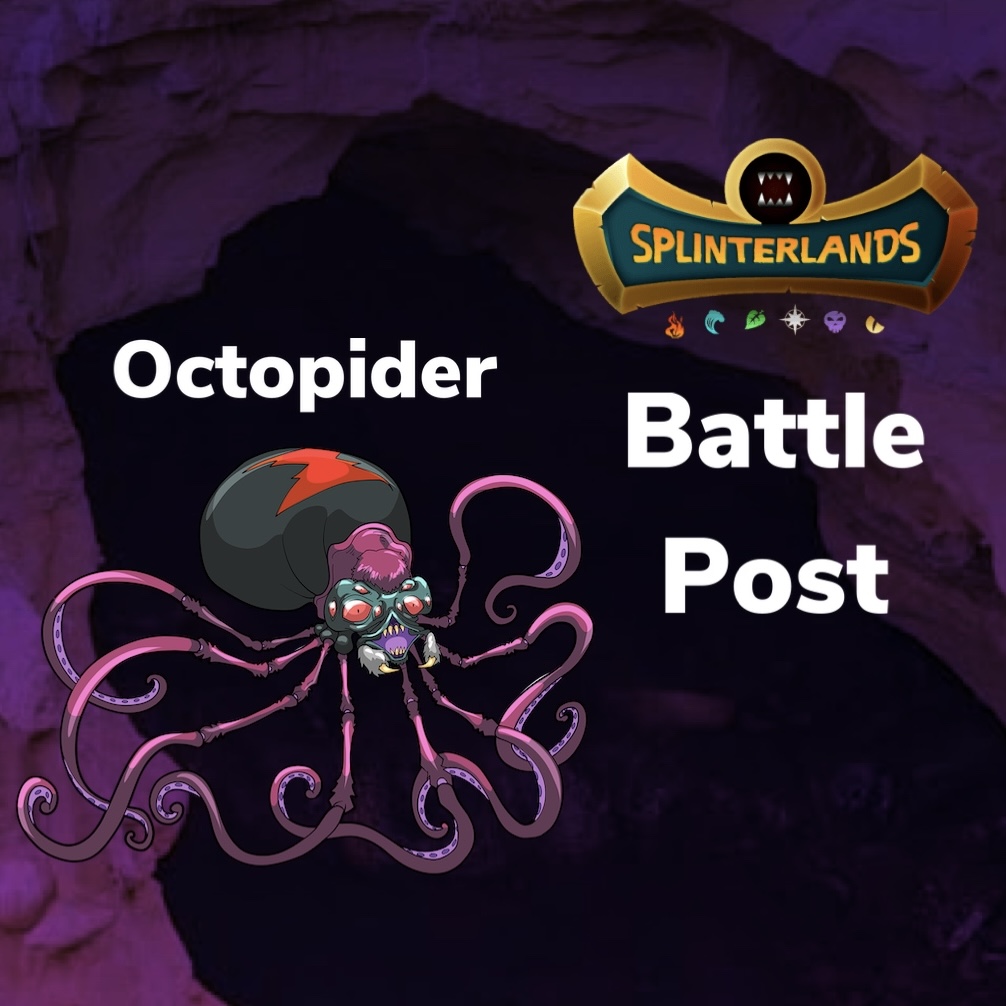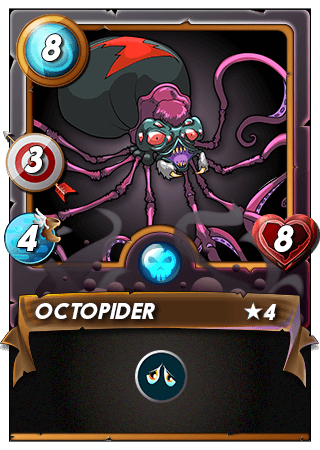 🃏 CARD USAGE🃏
I have always used the Octopider at the rear of my line up to block my other lower health range and magic monsters from my opponents sneak monsters .
But recently I have been playing him ahead of my other range monsters as it has high health. In this battle I play him in the rear again and I get the win, but it was not the best of wins. Still my plan paid off.




🃏 CARD SELECTION 🃏
Summoner: Zintar Mortalis
Zintar is my go to for Death Summoner and with one of the battle conditions being Trample, you can assume they may play a melee with trample and the -1 melee is a huge benefit from this summoner.
First slot: Phantasm
I wanted to go with speed here over max damage so I went with the Phantasm hoping to get a miss or two off my enemy.
Second slot: Animated Corpse
I had been having a hard time getting wins and wanted a backup tank and at 4 mana Animated Corpse fills out this role perfectly. It also has magic resistance so if I am getting smashed with magic it only does half damage.
Third slot: Furious Chicken
I mean need I say anything here ? If you have a spare slot and your not using the Furious Chicken, why not?
Forth slot: Twisted Jester
The Twisted Jester has got to be my favourite death splinter card. It has 3 attack at level 3, snipe and it's quick what more can you ask for. I placed it here protected by my Furious Chicken and Octopider.
Fifth slot: Octopider
And at the rear I placed my Octopider to cover my Twisted Jester , it also puts this heavy hitting range card as far away from the frontline as possible to make the most of it's attack.
Sixth slot: N/A
LOOKING BACK
The battle played out well and my decision not to play magic monsters or a trample monster paid off.
I am not sure I would change anything as it was a close battle and changes could have swung it either way. If anything I would move the Furious Chicken to second slot to give my Animated corpse more time. Putting the Furious Chicken in front of the Phantasm would be a bad decision in my opinion as the Phantasm would miss it's first attack.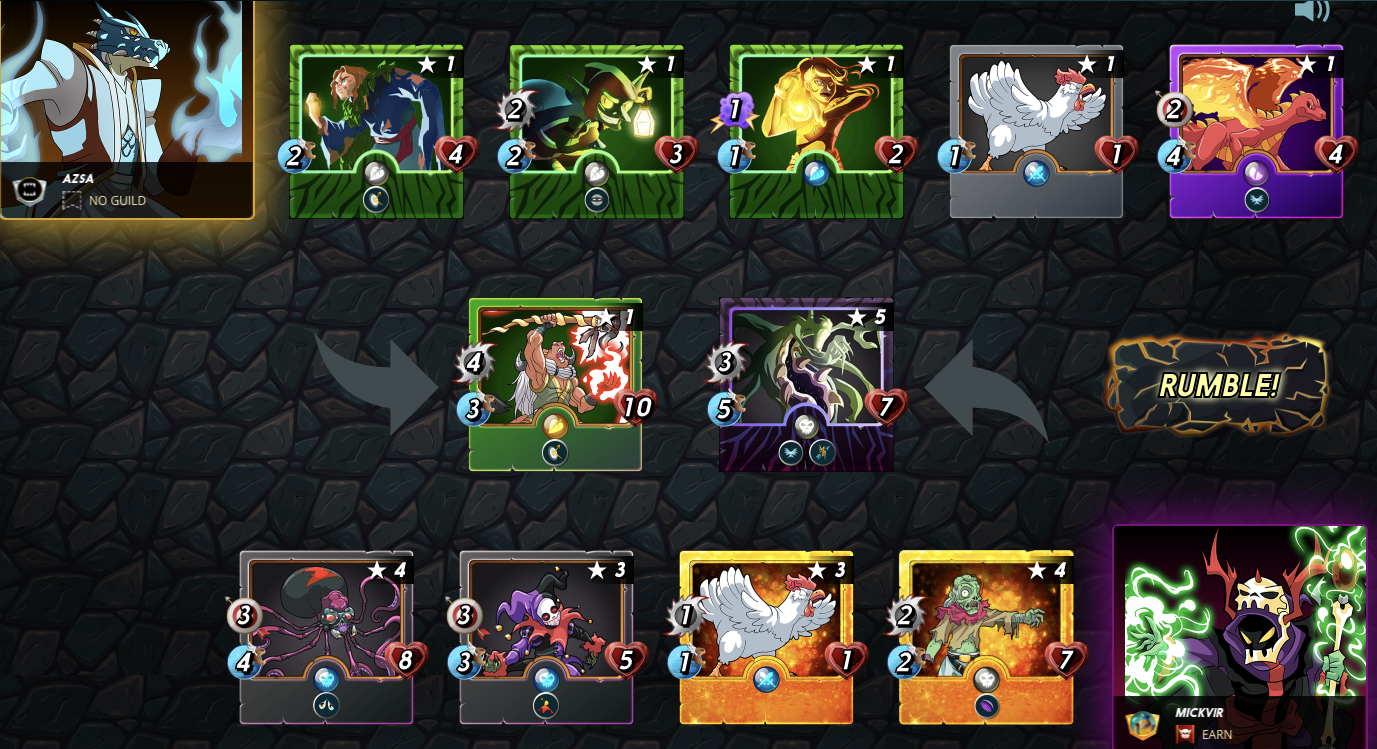 BATTLE
@Splinterlands is the number 1 blockchain game and is growing bigger everyday.
You can play, earn and trade. So why not join today ?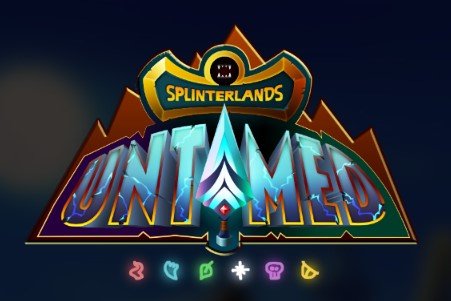 Are you new to Splinterlands?
Looking for advice?
Or just like playing?
Why not checkout my channel on Theta.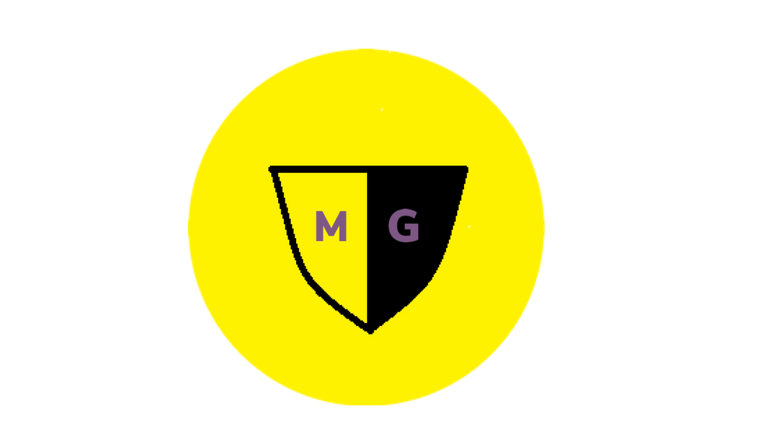 .
I live stream Splinterlands content here.
Have you heard about the @battlegames community?
There is a great gaming community that not only creates great content on Hive. But is now also creating it's own NFT's for members.
To get in on the action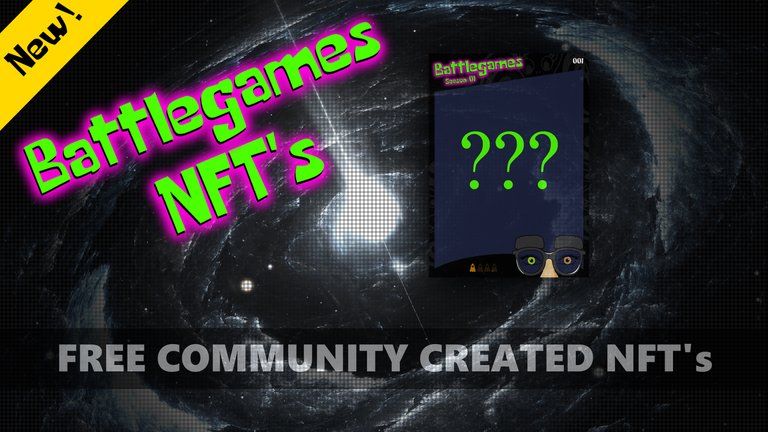 ---
---