4 Ways to Earn on Splinterlands Ecosystem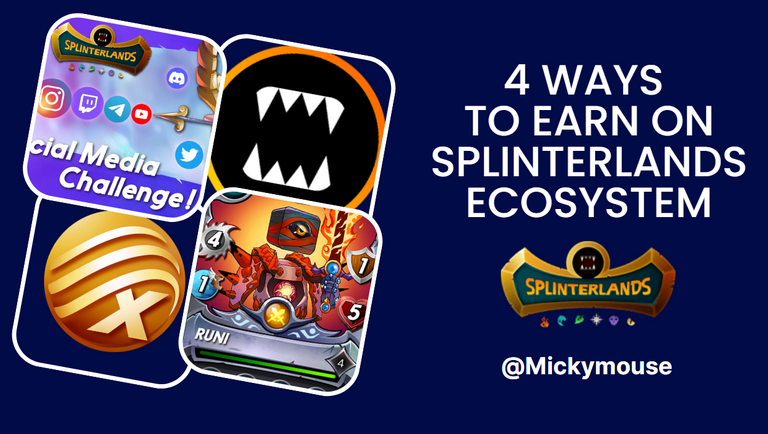 The technological advancement that brought cryptocurrency and blockchain to bare has greatly influenced the world and culture of work. Smart work is getting more smarter when one knows how to maximize the opportunities that abound in the crypto space effectively.
We are in the days of monetization through social activities but it's not safe and sincere at all platform where that is promised. In some platforms, starting up requires a lot of capital and some have some hidden charges attached. At others, you may complete the demanded social activities but get stalled at the point of withdrawing your earnings.
Splinterlands Ecosystem is different.
When I joined Splinterlands, all I knew was that it's a game. But there is more, quite more on the Splinterlands ecosystem. It won't be wrong to say that the longer you get involved, the deeper you discover more gems hidden on this gaming ecosystem.
As a gaming ecosystem built on the Hive blockchain protocol, the splinterlands is building a strong community of real people where social activities are encouraged and strengthened. Hence, we have several activities ranging from gaming to social and to other cryptocurrency functionalities, in which one can engage to earn money, more importantly, cryptocurrencies. I try to x-ray some Four of such available opportunities in the splinterlands ecosystem. There are quite more one can do to earn money.
1. Social Media Challenge
Many people out there are using their socialmedia handles all for fun. That's all. The splinterlands game has shown us how we can use our social media handles to promote splinterlands game and earn cryptocurrencies for doing that.
I personally started earning on the splinterlands ecosystem through this option. All that is expected of me is to write an intriguing Hive post about the splinterlands game and share it on my Twitter, Facebook or any other social media handle. I get upvotes from @steemmonsters that pay out in 7 days into my Hive wallet.
2. DeFi - SPS staking
SPS is the governance token for the splinterlands ecosystem. All you do is to buy some SPS tokens in hive-engine or any other exchange and stake it in the game. Depending on your staked amount, you earn SPS daily.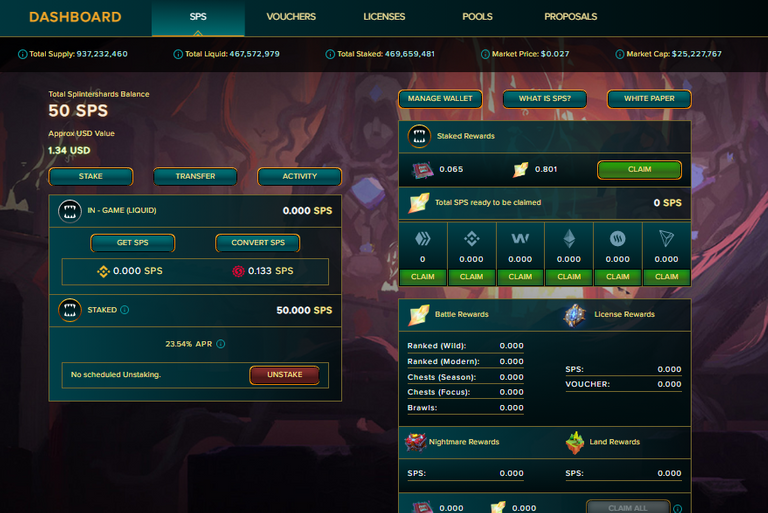 This earning option in the game is considered as Decentralized Finance (DeFi).
3. Buying & selling/renting of cards
This is the new option of earning on splinterlands game that I want to venture into. All you do is buy Splinterlands cards or card packs. Keep them to when their values begin to appreciate and then sell them out for outright profits. You can also rent your cards to active players for a daily fee.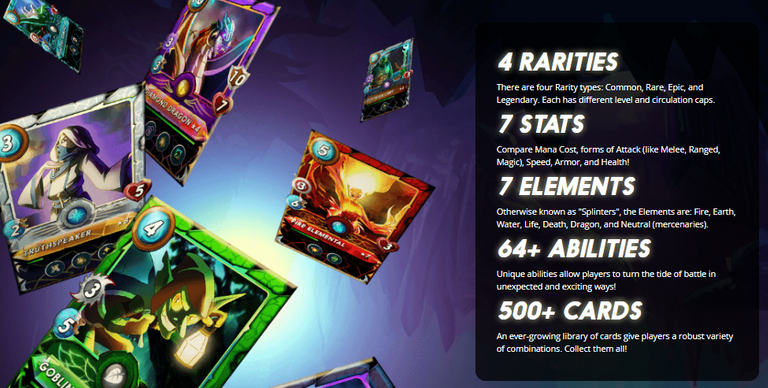 The prices of the cards depend on the character rarity, stat, element and abilities.
4. Sports related DeFi - GLX staking
This is the newest earning option on the splinterlands ecosystem. The Splinterlands team also built a sports gaming platform within its ecosystem. GLX is the governance token for the sports gaming platform and you can earn GLX by staking SPS.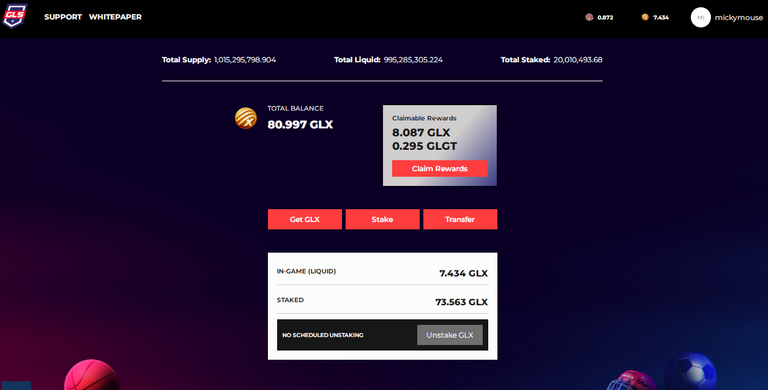 You can then stake the earned GLX and/or buy some more in the market, stake them in the website and earn more GLX daily. The returns on this is very massive.
Conclusion
Splinterlands is not just a game. It is a ecosystem on its own with several functionalities from games to social activities to deep crypto operations. Avail yourself any and start earning.
Thanks to everyone sharing their investment experiences in Splinterlands. They are a great guide for me.
Splinterlands has become my new found Gaming Addiction.
Who's in to join me as we make big fun that takes you to the bank each day, week, month? Start splinterlands here.
---
---