DAX PARAGON in Battle: A Silent but Active Magic Monster Unit
The weekly Splinterlands' share your battle challenge is a great initiative to help every player here to spread his/her reach when it comes to knowing and using a wide range of variety of cards. Participating in this contest for the past few weeks has made playing Splinterlands game more interesting as it is not the usual cards you own. I am motivated to rent more cards and explore them across varied card sets, elements and attack tool. Using these cards also informs me which is buyable.
This week' edition of Share your battle challenge reveals a silent but active magic monster unit known as DAX PARAGON. IT is rated low but massive in performance. let's dive in.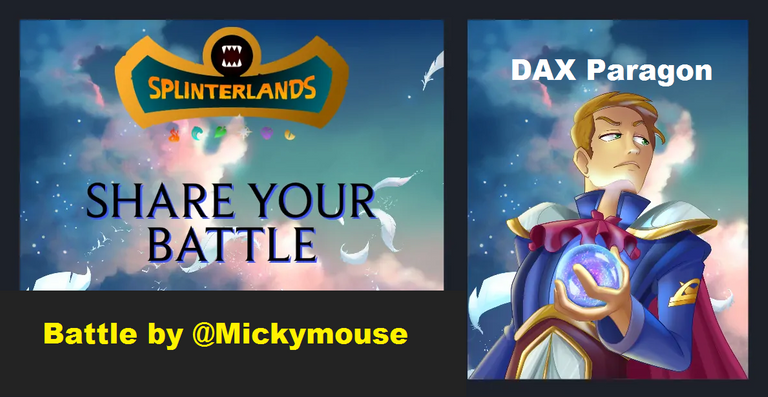 DAX PARAGON is a life element card with magic attack. The Chaos legion card at level 1 has no abilities but has the amplify ability from level 2 above. DAX PARAGON. Below are the details of DAX PARAGON as in the challenge post.
THEME: DAX PARAGON
Edition: CHAOS LEGION
Rarity: EPIC
Element: LIFE
Attack: MAGIC
Abilities: Amplify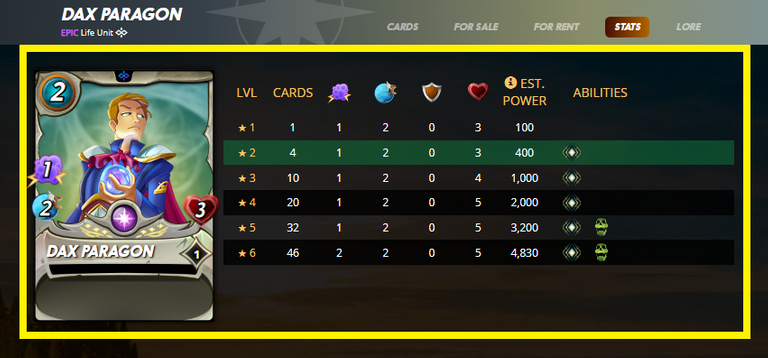 Magic cards in splinterlands game are always special cards. This is because the magic cards can attack from any position in the battlefield and would always go for the health, boycotting the armor, except otherwise specified by the battle rule-set.
While trying to rent DAX paragon, it's look didn't really appear great especially with its low manna rating. The card is cheap to buy/rent and I didn't cost up to 5 DEC to rent it for 7 days.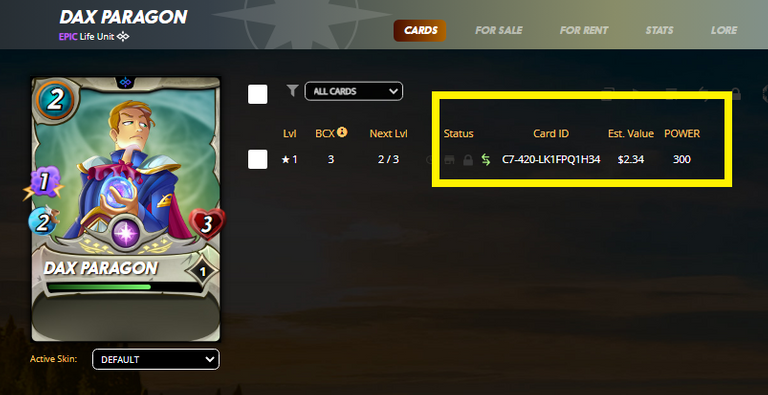 Battle Line-up
Battles using DAX PARAGON has been very interesting so far. I try to shield the card to stay alive to the end of each match by not placing it at the first position. With respect to this battle in report, below was the battle line-up:
Summoner: GENERAL SLOAN
First Monster in battle line: LUMINOUS EAGLE
Second Monster in battle line: TIME MAGE
Third Monster in battle line: DAX PARAGON
Fourth Monster in battle line: PELACOR ARBALEST
Fifth Monster in battle line: PORTAL SPINNER
Sixth Monster in battle line: GARGOYA SCRAPPER
It was a big battle with manna cap of 99. I had the rare opportunity of filling all Six monster unit slots, though my cards total manna rating didn't pass 50.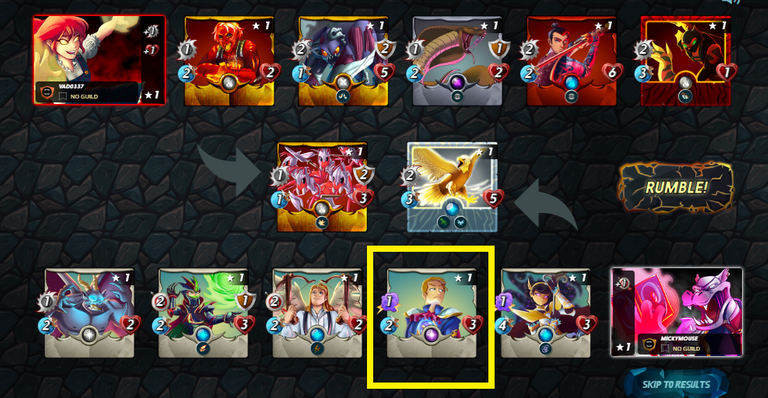 Why I used the Summoner and Monsters
GENERAL SLOAN summmoner adds +1 ranged attack to friendly monsters. I love using PELACOR ARBALEST in battles that has to do with ranged attack because of its double attack. I needed a summoner that would make such attacks more effective with higher harm on the enemy monsters.
LUMINOUS EAGLE is a double-ability monster with reach and flying abilities. It's high speed makes it good for the first position.
TIME MAGE on the second position was chosen because of its high speed, magic attack and ability to reduce the speed of all enemy monsters.
DAX PARAGON was the centre of focus for the battle. Putting it in the middle is the best way to preserve it to the end of the battle.
PELACOR ARBALEST is the super range attack monster with low rating that attacks twice. Really a great unit for low manna battles.
PORTAL SPINNER was selected to add to the range attack with high destructive strength against the enemy monsters.
GARGOYA SCRAPPER for me was just to fill up the remaining manna cap so it doesn't go waste.
The Battle
The battle lasted for 5 rounds and both teams displayed their best but my side was better. DAX paragon had good shots through 4 rounds of the battle and was alive to the end of the battle.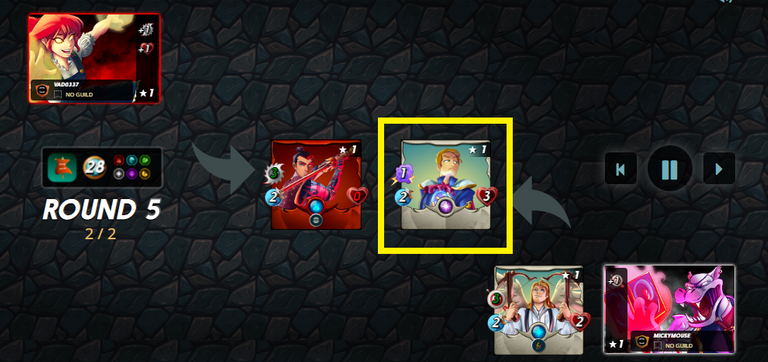 At the end of the battle, DAX PARAGON helped to bring down a mighty monster unit like Kenyl with its sneak ability and high melee attack. My PELACOR ARBALEST was also alive at the end of the battle.
Battle Strategy is superb
The battle strategy I used with DAX PARAGON is simply superb. yes, because I would love to use it more and more. it's magic attack ability is something to relate with especially with low manna rating.
I sincerely love the DAX PARAGON character. It's silent but powerful. Not missing its target throughput the battle.
I enjoyed the battle while it lasted. See Battle link again. I hope you enjoy the battle too. enjoyable battle all through with DAX PARAGON and I look forward to owning the card in the near future.

https://splinterlands.com/?p=battle&id=sl_e42e40c6b196ceffe00fb8150fc08de5
Splinterlands is not just a game. It is a ecosystem that is full of opportunities that helps the player get more acquainted with cryptocurrency. It is a great game for every one to be a part of - enjoyable, fun and rewarding. Thanks to everyone sharing their investment experiences in Splinterlands. They are a great guide for me.
Splinterlands has become my new found Gaming Addiction.
Who's in to join me as we make big fun that takes you to the bank each day, week, month? Start splinterlands here.
---
---