How much can you earn on Splinterlands as a Novice Player?
Splinterlands to me is an ecosystem of non-fungible tokens, blockchain gaming and collectibles. It is built by the community on the hive blockchain, funded by players/investors and is played everyday with numbers reaching to highs.
Beyond being a game that we draw fun, Splinterlands is an inspiration to planning, strategy and good factor combination for a successful living in addition to the earning opportunities that are available.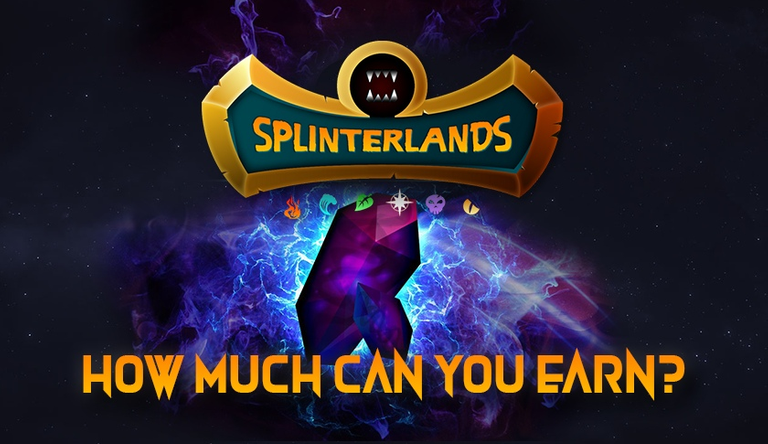 Image
I read a post by a veteran Splinterlands player named @flauwy who explained so detailed how much a player at the maximum level of the splinterlands game with all cards can earn. Though the post is a year old, but I found it an inspiration to research how much a novice player can earn. I'm in this class and this research also has revealed to me the extent to which I can maximize the splinterlands game to my advantage.
There are several ranked battles in splinterlands where players earn SPS token and cards depending on their performances during the season. For a new user that may not be ready to invest money at first, there are lots of benefits attached and a lot of things to earn too.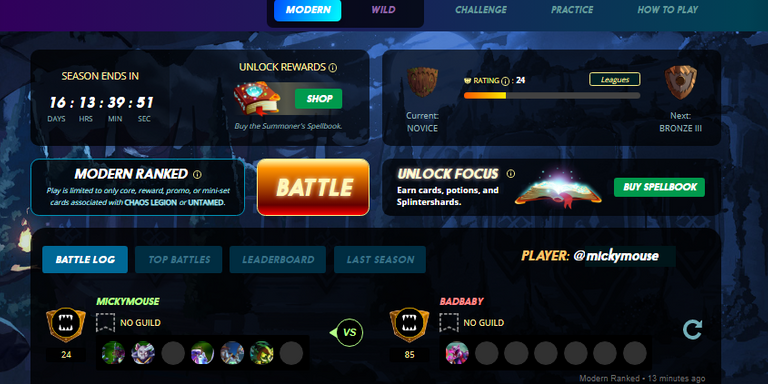 A novice league player earns rating points each time he wins a battle. The rating points when it reaches a certain milestones unlocks a higher league for the player's participation.
The highest possible playable League for a novice player without a summoner spellbook is Bronze 🥉 league III. The novice player cannot earn daily focus chests, but can earn rating points to advance to the next higher league.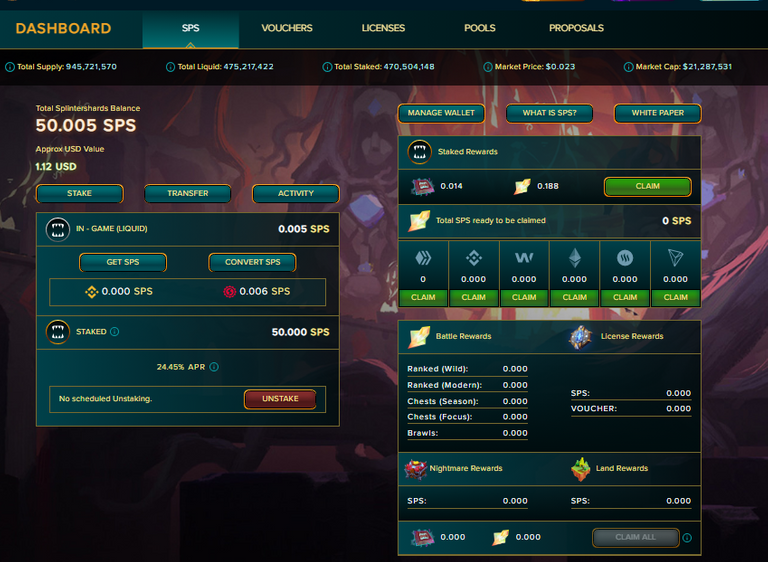 It is important to always remember that any player can earn from multiple streams in the Splinterlands game ecosystem. One of the most powerful option of earning available for the new user too is to post about the game and gaming experiences on Splintertalk.io to earn $HIVE, $SPT, $LEO, $ONEUP, $THGAMING and other tokens, with the upvotes received. What should be posted are enormous. They can be:
One's understanding of the operation of the game,.
One's experience in playing the game
One's successes and milestones reached in the game
Investment strides undertaken in the game.
Guide posts to other users
Publicity for new additions/development in the game.
Assets owned in the game
Market outcomes of the game's related assets.
I trust that there can be more things I have not captured that a new user can write about to earn in the splinterlands game. I am excited to to have experienced all of the above earning opportunities in the game.
As a new user, penning down a quality post can earn you as high as $20 weekly from @steemmonsters and it's trail and some more from @bdvoter and it's trails.

Splinterlands is not just a game. It is a ecosystem that is full of opportunities that helps the player get more acquainted with cryptocurrency. It is a great game for every one to be a part of - enjoyable, fun and rewarding. Thanks to everyone sharing their investment experiences in Splinterlands. They are a great guide for me.
Splinterlands has become my new found Gaming Addiction.
Who's in to join me as we make big fun that takes you to the bank each day, week, month? Start splinterlands here.
---
---