My New Neutral Monster Units - Cheap but Valuable for a starter Deck
The last Season of my participation in splinterlands was a blast. I did unlock the Bronze League III for both Modern and Wild battle formats. I shared it in this post. While being excited by my that feat, I discovered that I could not unlock the next higher league despite my performance because I have no cards of my own to improve my deck power.
My return to Hive was for Splinterlands basically and I'll give it my very best to make sure I get to the attainable heights of this play to earn game. I am happy with my upgrade in investment in splinterlands assets but more important now is how to up my game in game play.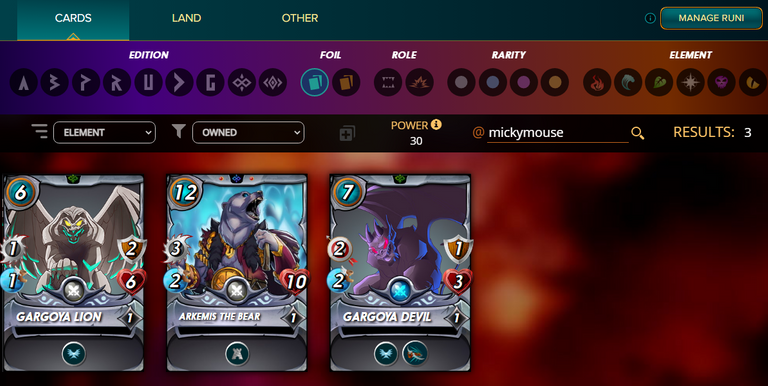 Yesterday, I discovered that though I may not have the capital to buy card packs, I can buy the cards individually or rent them to fill up and grow my gaming deck. Below was the look of my card deck moments before I started buying.

I bought DEC tokens on Hive-engine and transferred into the game wallet so I could buy cards in the splinterlands market. It's the first time I would use that market but it wasn't really hard to navigate.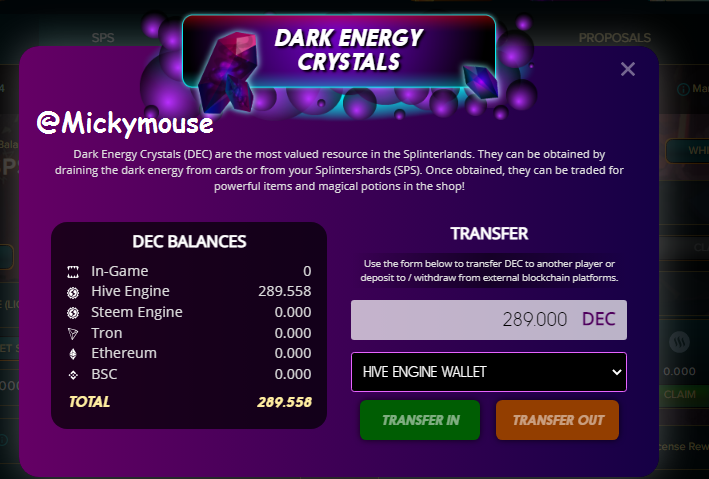 289 DEC moved into my splinterlands in-game was invested into the NFTs for battles. I purchased 3 neutral cards namely:
Arkemis the Bear
Gargoya Devil
Gargoya Lion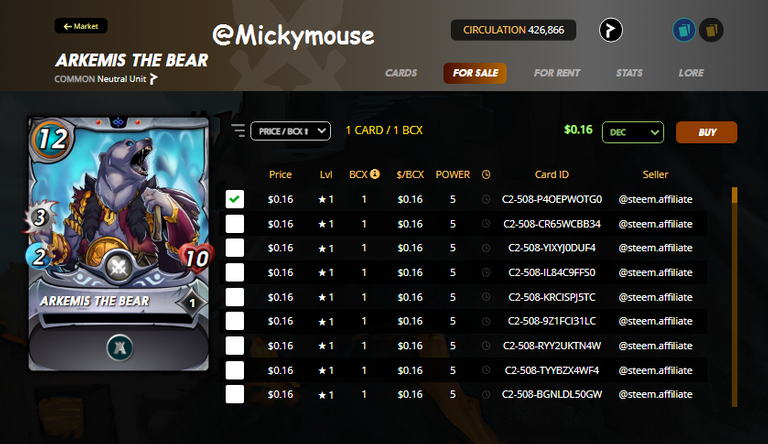 Arkemis the Bear purchased for $0.16 paid via DEC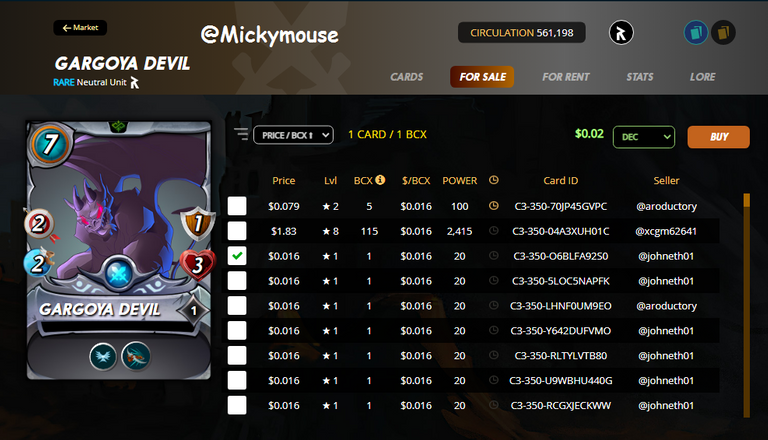 Gargoya Devil purchased for $0.016 paid via DEC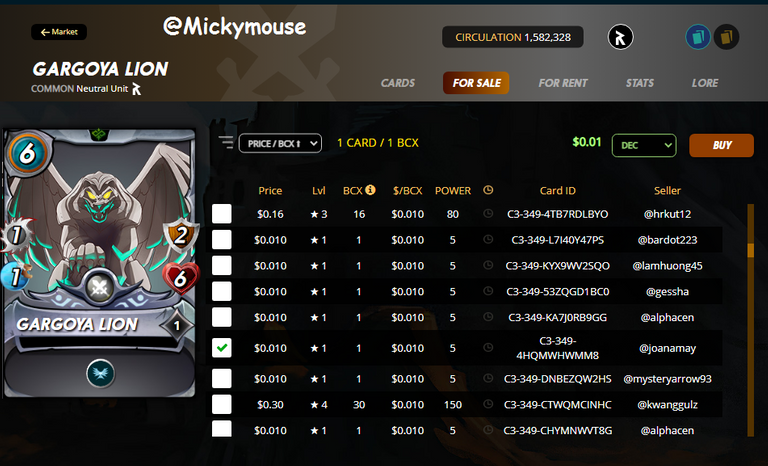 Gargoya Lion purchased for $0.01 paid via DEC.
I've discovered that neutral cards are the cheapest cards in the splinterlands cards market. I do not know why especially when the neutral units can be used in any battle not minding the splinter specified for the battle.
For me as a starter, I prefer to buy neutral cards so I can use it in any of the battles irrespective of the summmoner that I am choosing. Either Fire or Water, life, death, dragon or earth summoners can call neutral monster card units for battles.
I will be buying more cheap card units in the future till I have the capital to buy an entire pack to open. I know there are benefits buying the packs directly from the splinterlands in-game.
Splinterlands is not just a game. It is a ecosystem that is full of opportunities that helps the player get more acquainted with cryptocurrency. It is a great game for every one to be a part of - enjoyable, fun and rewarding. Thanks to everyone sharing their investment experiences in Splinterlands. They are a great guide for me.
Splinterlands has become my new found Gaming Addiction.
Who's in to join me as we make big fun that takes you to the bank each day, week, month? Start splinterlands here.
---
---