NERISSA TRIDAWN in Battle: A Special Breed of Monster without Abilities
Each day, the splinterlands game keeps getting better in game play tweaks, additional development, tools integration and card character designs. Getting more involved in battles has exposed me to a number of cards and their uniqueness in the splinterlands game play. I used to think that only cards with special abilities would perform superbly in battles until I used NERISSA TRIDAWN.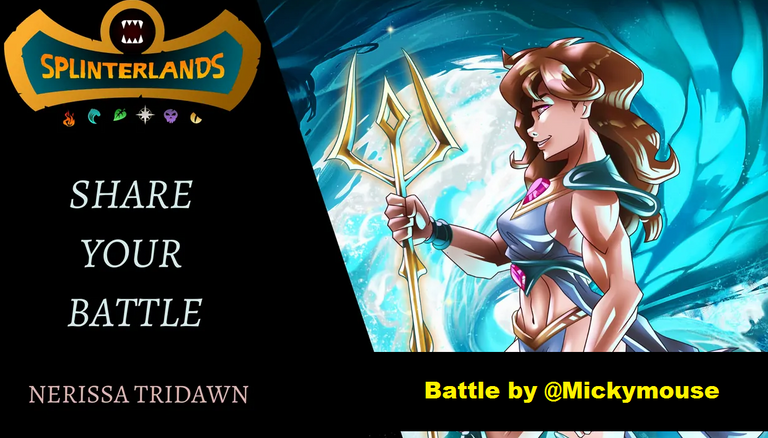 NERISSA TRIDAWN is a water element card with magic attack. The card has no abilities and is from the Chaos Legion cards set. NERISSA TRIDAWN is the theme character for the latest "Share your Battle Challenge". Below are the details of NERISSA TRIDAWN as in the challenge post.
THEME: NERISSA TRIDAWN
*Edition: CHAOS LEGION
Rarity: EPIC
Element: WATER
Attack: MAGIC
Abilities: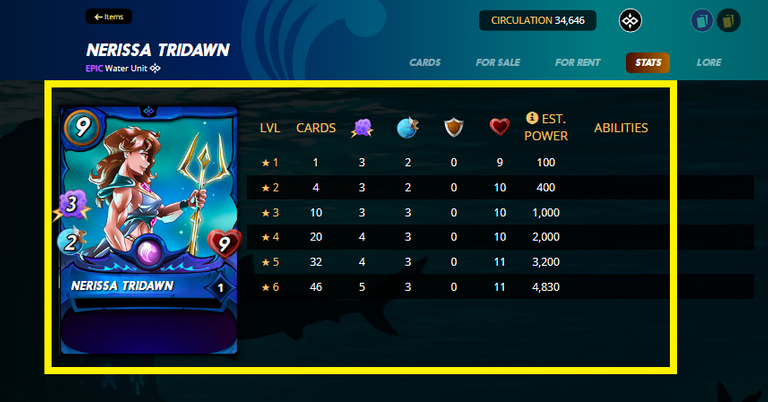 NERISSA TRIDAWN is rated 100 BCR and with a manna rating or 9. The magic attack rating of 3, health rating of 9 and speed of 2 are a great combination for the monster character.
I didn't own the NERISSA TRIDAWN card, so I decided to rent it since buying the card was also very costly for me. I rented the card for 7 days at a very meagre amount and I've used it for a couple of battles where I lost some. This post present a report of the battle I won.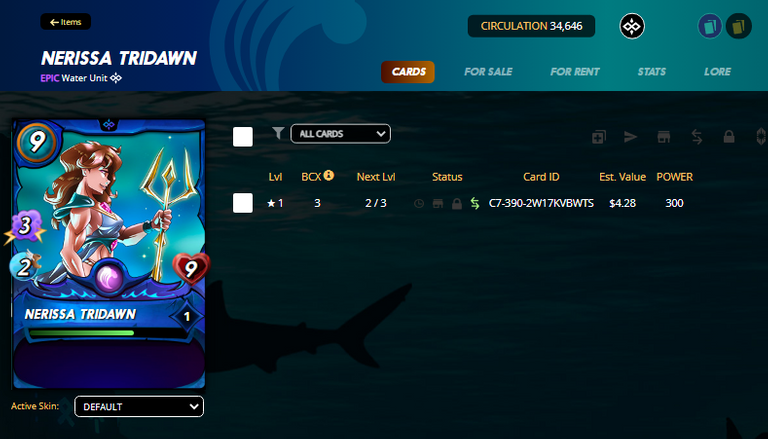 Below is the details of my battle line-up using NERISSA TRIDAWN
Summoner: KELYA FRENDUL
First Monster in battle line: NERISSA TRIDAWN
Second Monster in battle line: MERDAALI GUARDIAN
Third Monster in battle line: ICE PIXIE
Why I used the Summoner and Monsters
KELYA FRENDUL summmoner adds speed and armor to friendly monsters. I know the advantage of attacking first, hence, the need to increase the speed of my monsters.
NERISSA TRIDAWN was the centre of focus for the battle. Putting it at the frontline is the best way to see how powerful the monster can be.
MERDAALI GUARDIAN is a rare monster with the Tank heal ability that restores health to the first monster each round. For me that was a great back-up for NERISSA TRIDAWN to stay longer to show her prowess.
ICE PIXIE is a low manna magic monster with amazing stats. It has the flying ability that can evade melee attacks.
The Battle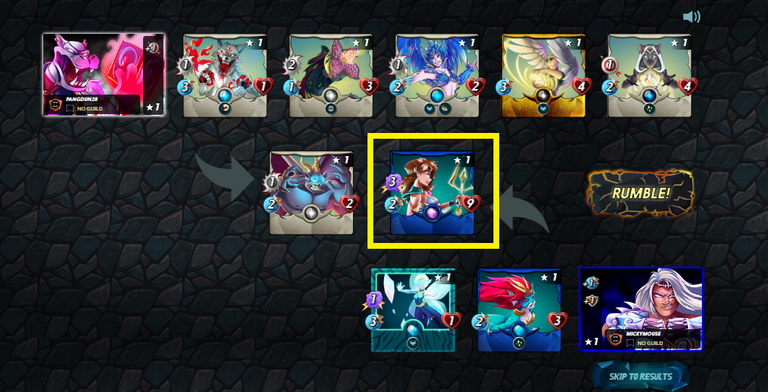 My battle link
Shown above is the screenshot of the battle at start. My 3 monsters were positioned against 6 monsters that looked terrifying. All of the major hits were made by NERISSA TRIDAWN which got refilled by MERDAALI GUARDIAN.
Unfortunately, I lost ICE PIXIE to the battle engagement since it only had 1 health. NERISSA TRIDAWN brought down all enemy monster and still had 9 health left, thanks to the tank heal ability of the MERDAALI GUARDIAN character card.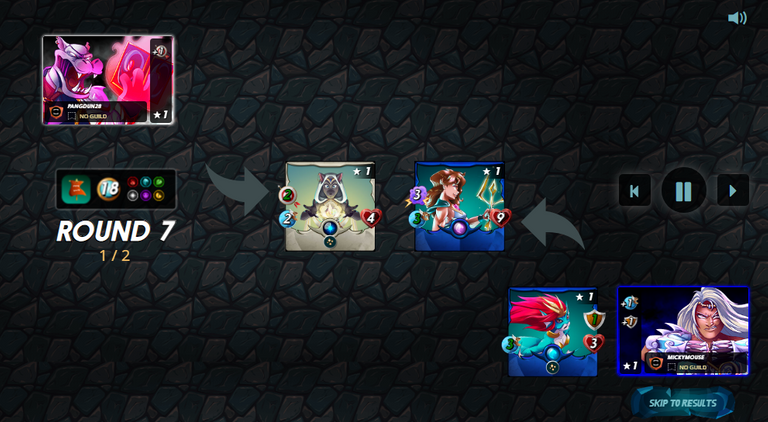 I won the battle and it helped me to unlock the next higher league after securing 21 rating points.
Battle Strategy is superb
The battle strategy I used with NERISSA TRIDAWN is simply superb. yes, because I would love to use it more and more. This is because NERISSA TRIDAWN as a leading monster has both attack and defense strength that is strong.
I sincerely love the NERISSA TRIDAWN character. Fierce to lead a battle especially with its magic attack that attacks an enemy's health directly ignoring the armor.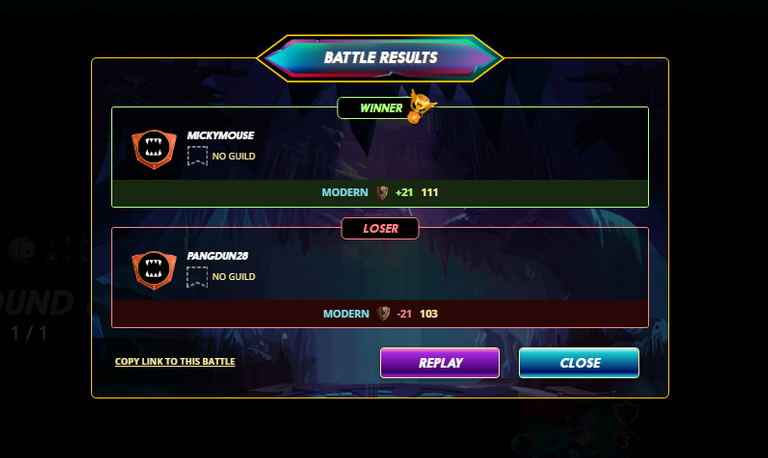 It was a enjoyable battle all through with NERISSA TRIDAWN and I look forward to owning the card in the near future.

https://splinterlands.com/?p=battle&id=sl_e42e40c6b196ceffe00fb8150fc08de5
Splinterlands is not just a game. It is a ecosystem that is full of opportunities that helps the player get more acquainted with cryptocurrency. It is a great game for every one to be a part of - enjoyable, fun and rewarding. Thanks to everyone sharing their investment experiences in Splinterlands. They are a great guide for me.
Splinterlands has become my new found Gaming Addiction.
Who's in to join me as we make big fun that takes you to the bank each day, week, month? Start splinterlands here.
---
---