Admire the unspoiled natural beauty in Quang Binh province
Hello travel lovers!
Did your first few days of the week work well? Hopefully, the best will come to you in a new week of productive and productive work.
Today I will introduce you to the first land I set foot in, Quang Binh. Quang Binh is a land with many beautiful tourist sites, with many pristine and unique features that attract visitors to explore. Quang Binh is home to many beautiful and famous caves in Vietnam. With the topography of limestone mountains, the climate is harsh but lucky to be endowed with beautiful cultural values that no place has. Rivers and streams blocked by mountains, over millions of years have formed amazing caves. Currently, Quang Binh has more than 350 large and small caves. There are more than 30 caves exploited for tourism.
Quang Binh also has poetic and lyrical beaches suitable for tourists to walk and bathe. There are rich and diverse fauna and flora, especially Phong Nha forest. There are also tourist attractions such as rivers and streams for tourists to play and enjoy. This is also the place to give visitors the experience of walking in the desert with fine white sand dunes, stretching out of sight. I was lucky to visit 2 famous and wonderful places of Quang Binh land, namely the Paradise Cave and Mooc Spring with a journey of 3 days and 2 nights, which brought many interesting experiences as well as enjoying the magnificent scenery of the beloved Quang Binh.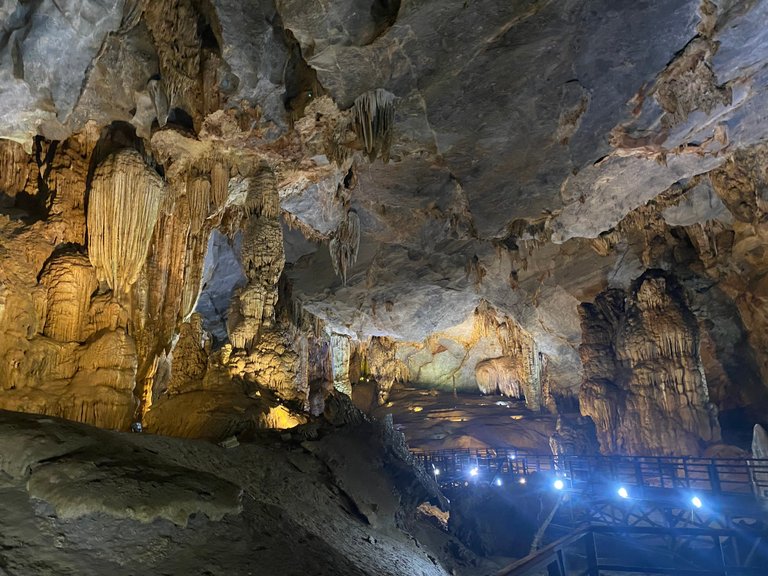 (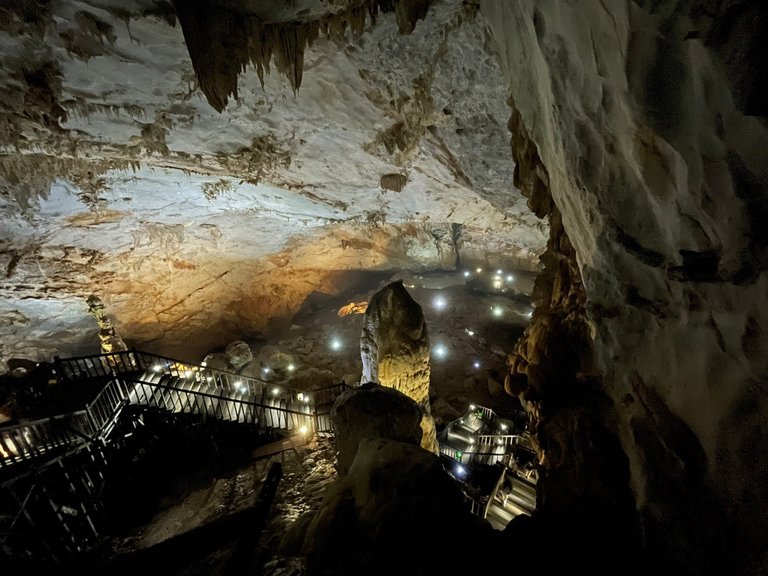 )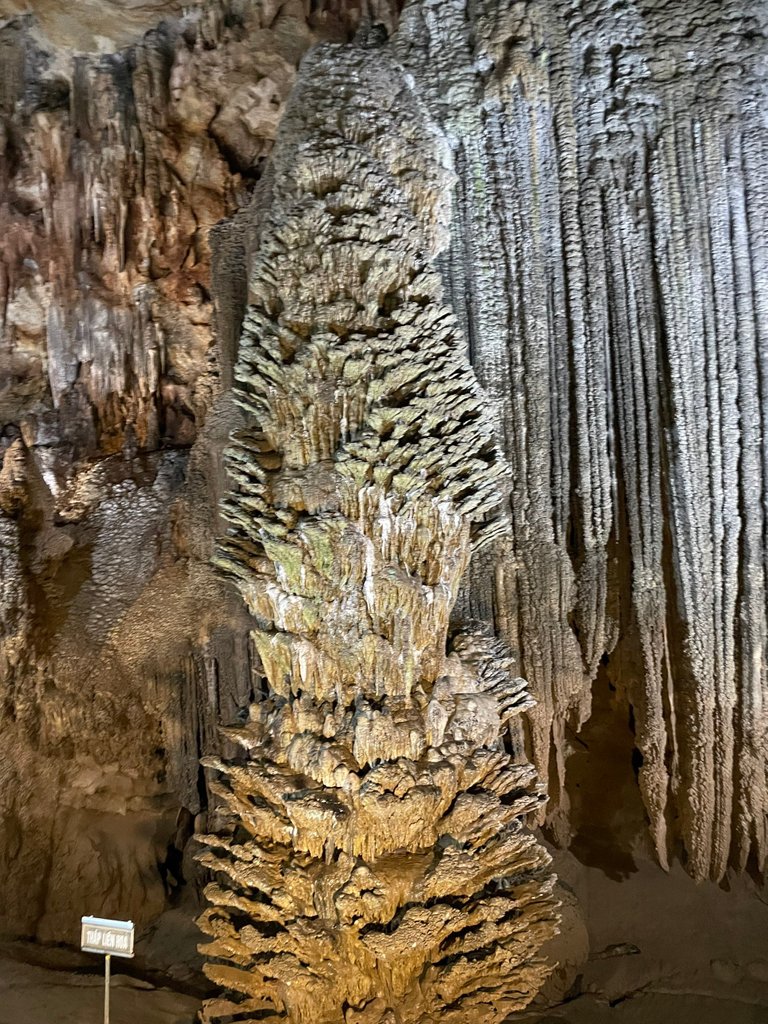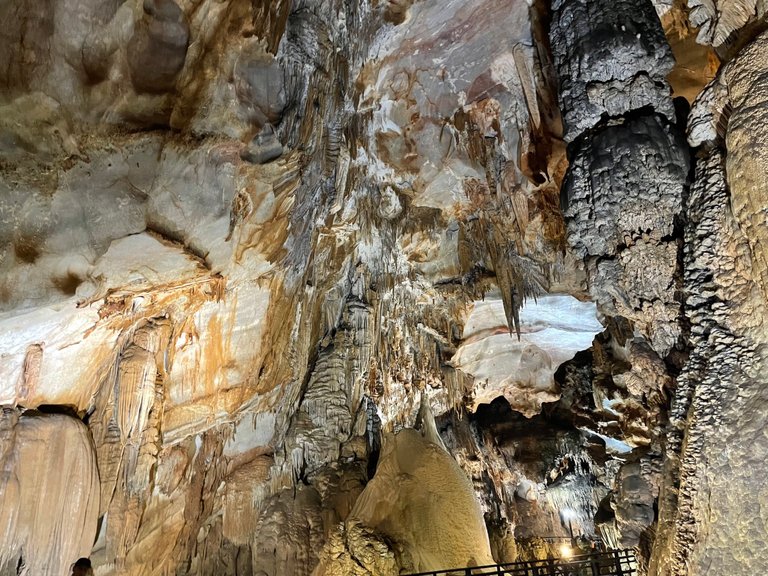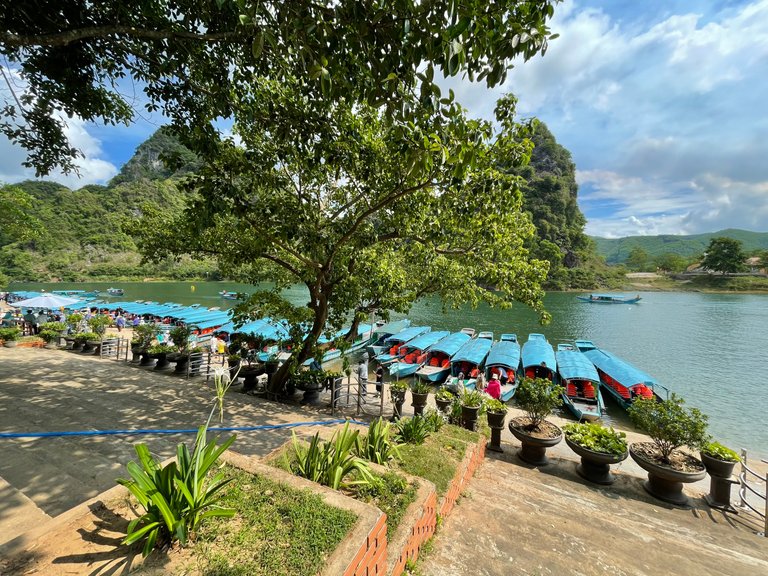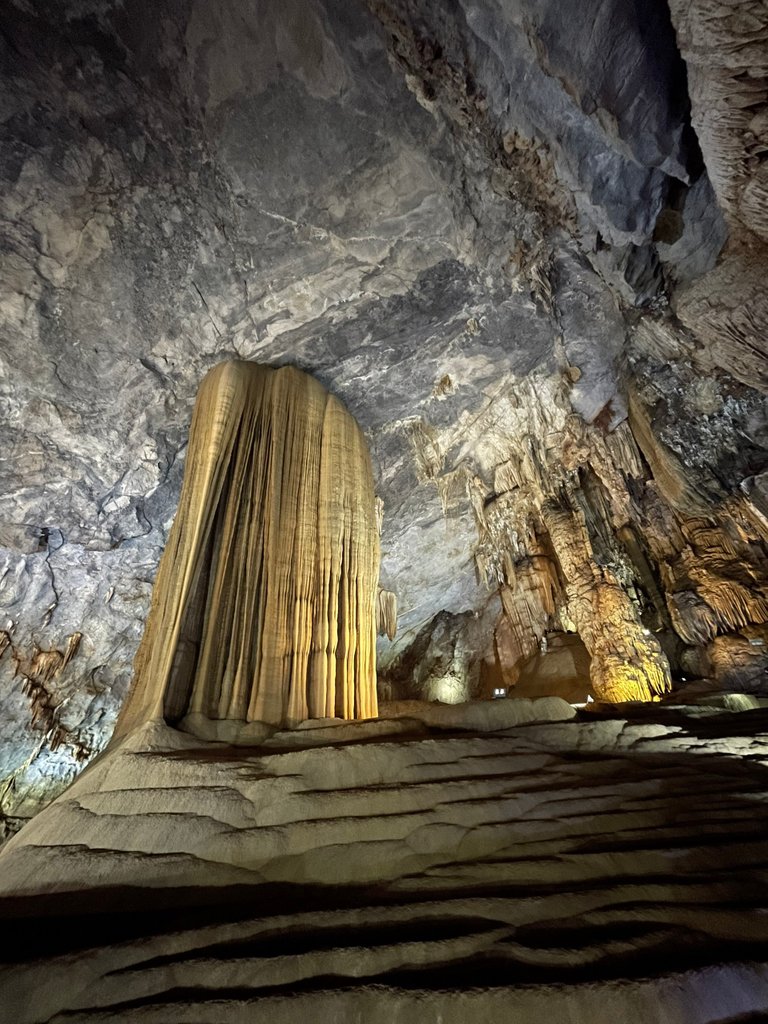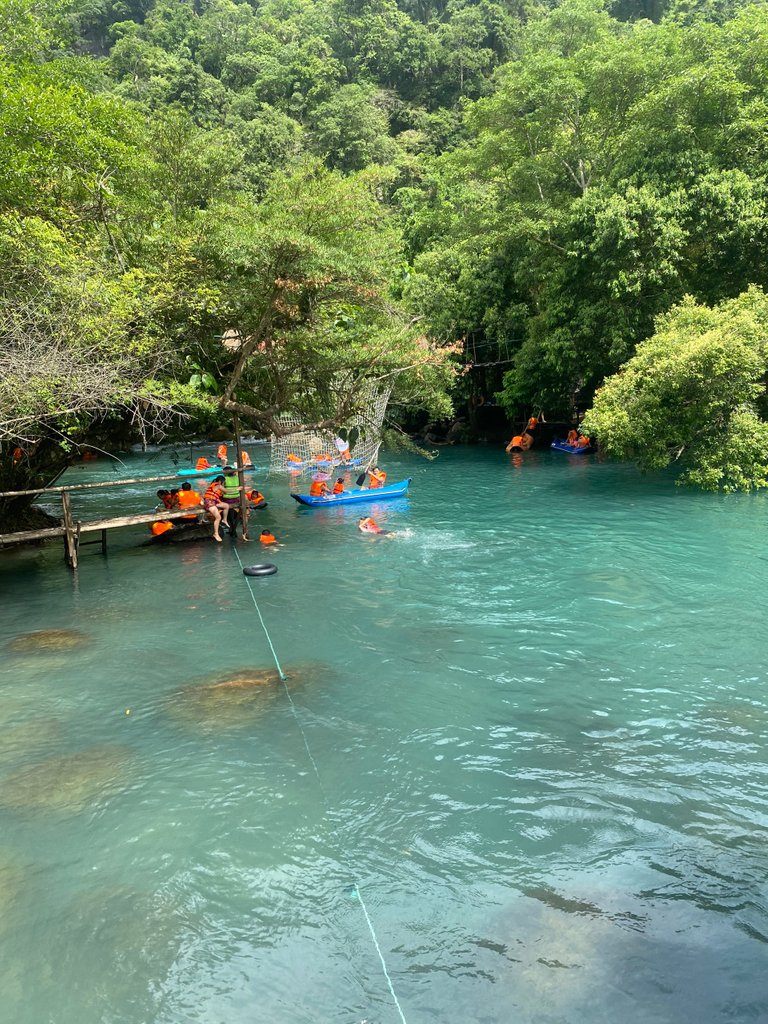 The first place we moved to was the Cave of Paradise. Paradise Cave is located at km 16 (nearly 4 km from the western edge of Ho Chi Minh Road), in the heart of a limestone mountain complex at an altitude of 191m, surrounded by pristine primary forests belonging to Phong Nha°Ke Bang National Park, Entering the cave, people will be satisfied to imagine in front of a multitude of stalactites with many different shapes that people "discover" used the fine language to name. Hoa Vien Palace with its stalactites like the statue of the Virgin Mary holding bronze; Giao Tri Palace is the place where the Jade Emperor works with the servants, surrounded by the statue of the unicorn and the phoenix. If you follow the wooden stair system for 1km, you will enjoy the view of the Grand Palace, Lien Hoa Tower... The time for you to visit the caves of Paradise will last about 2 hours. At each point, the lighting system combined with specially shaped stalactites will bring visitors to experience the marvelous beauty that nature has given them.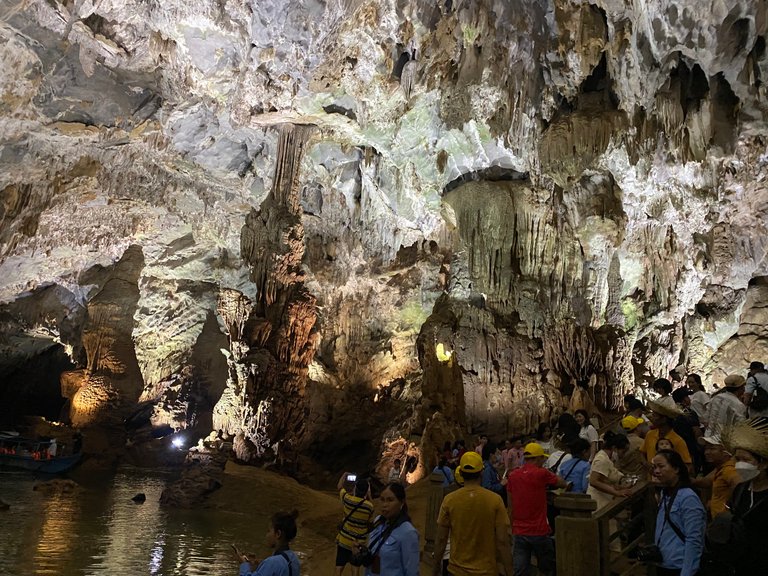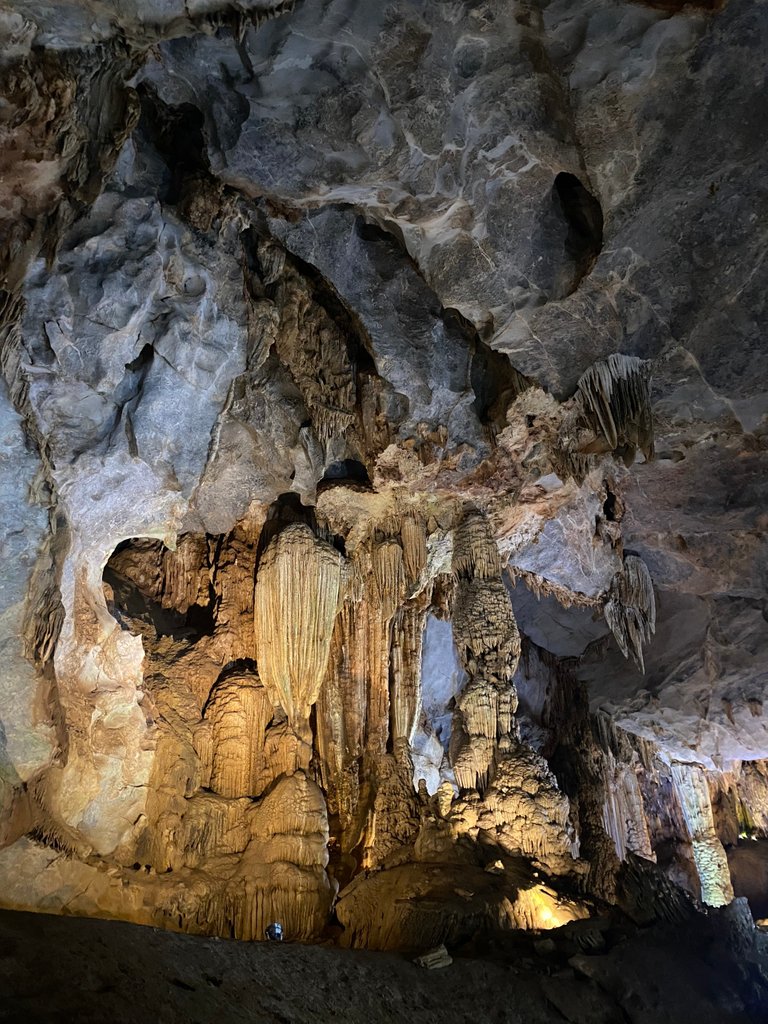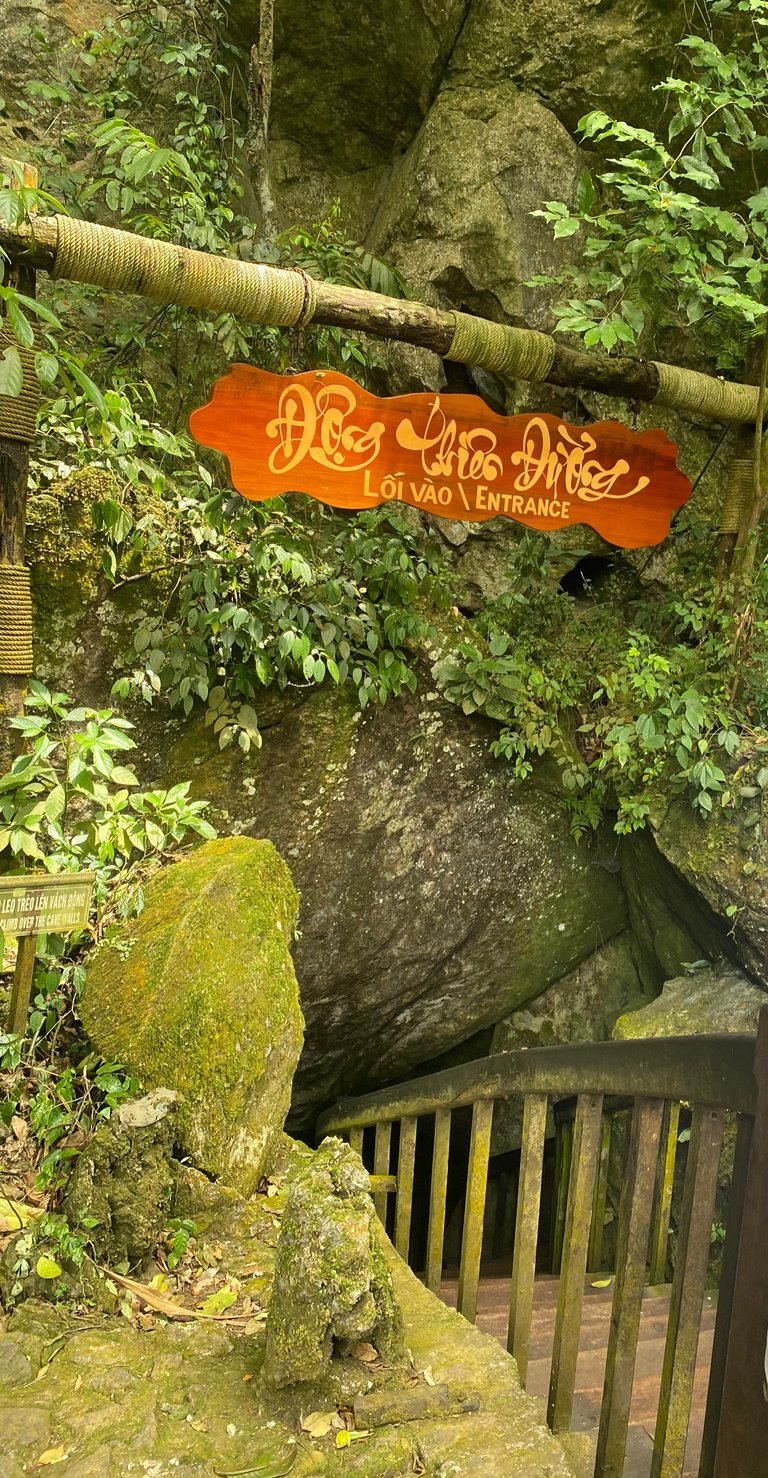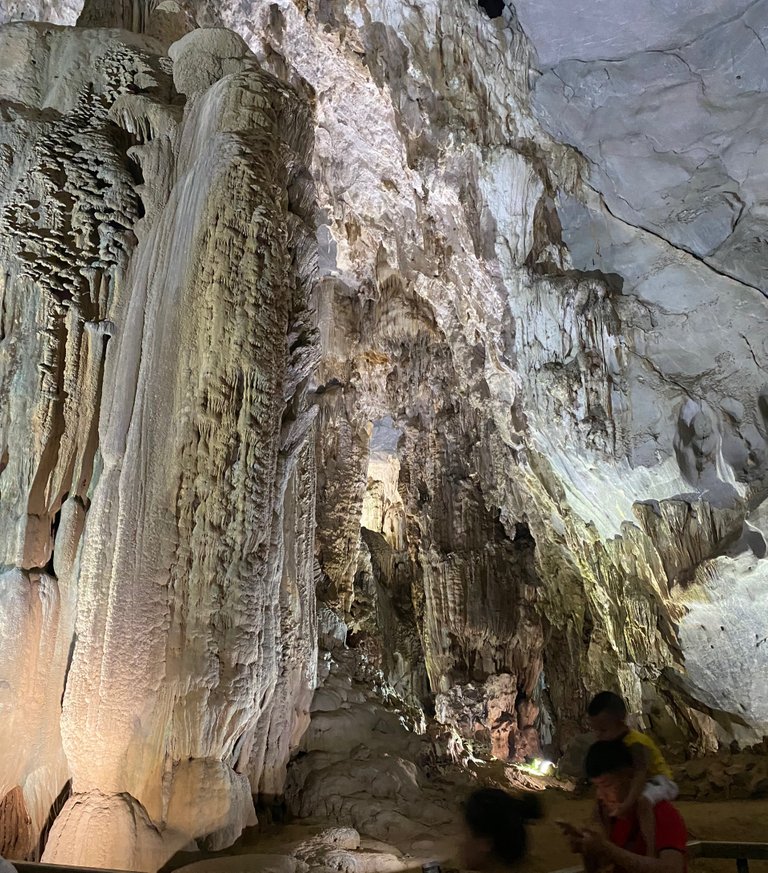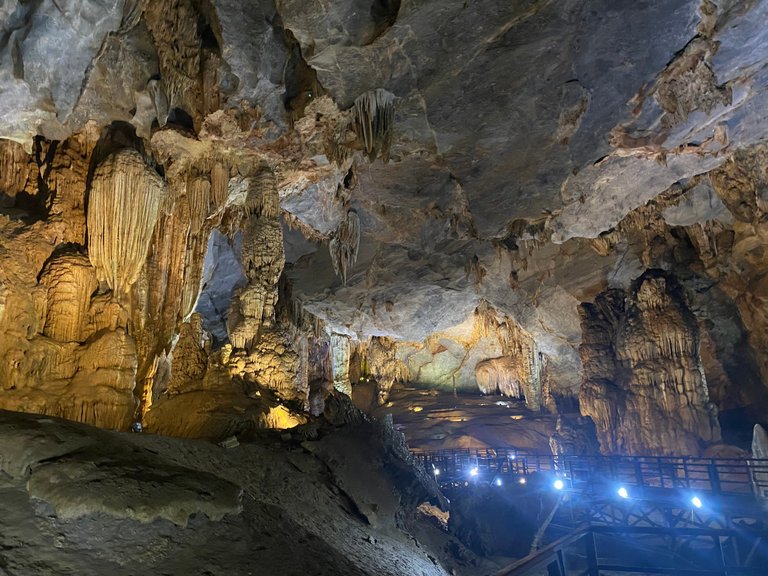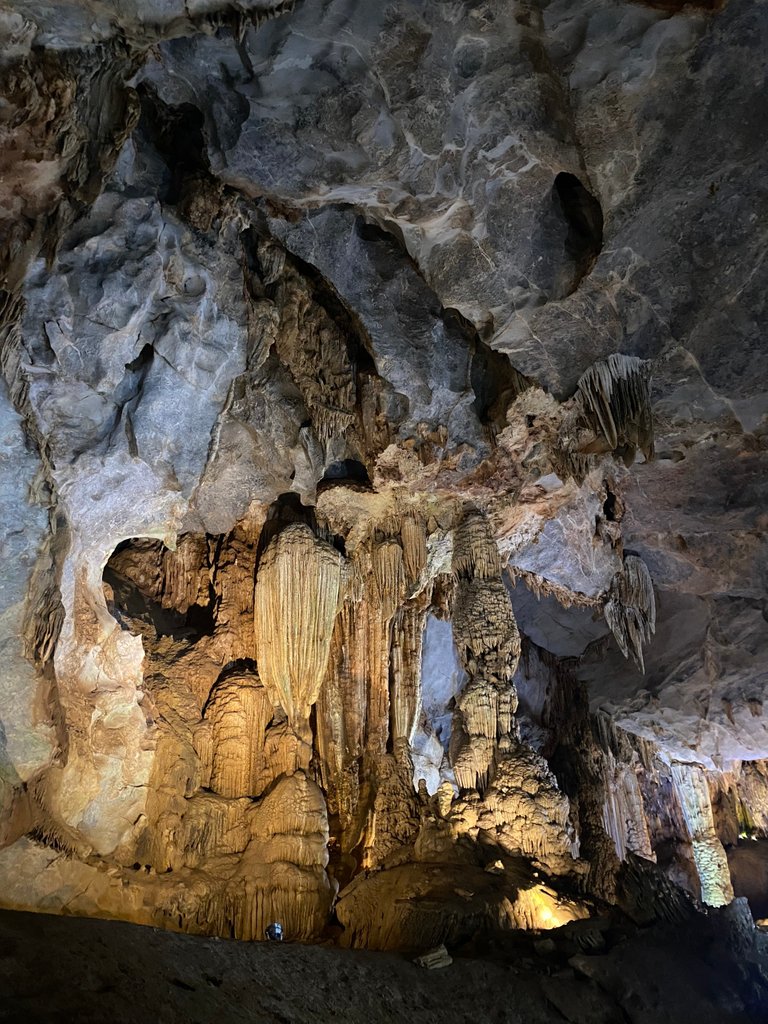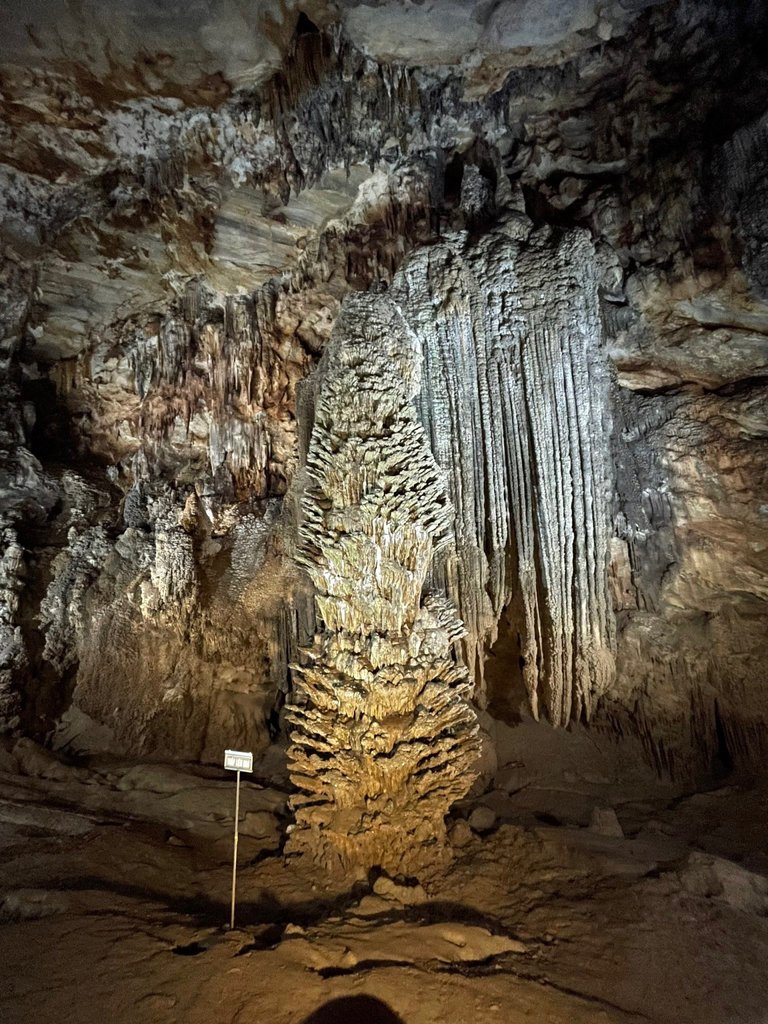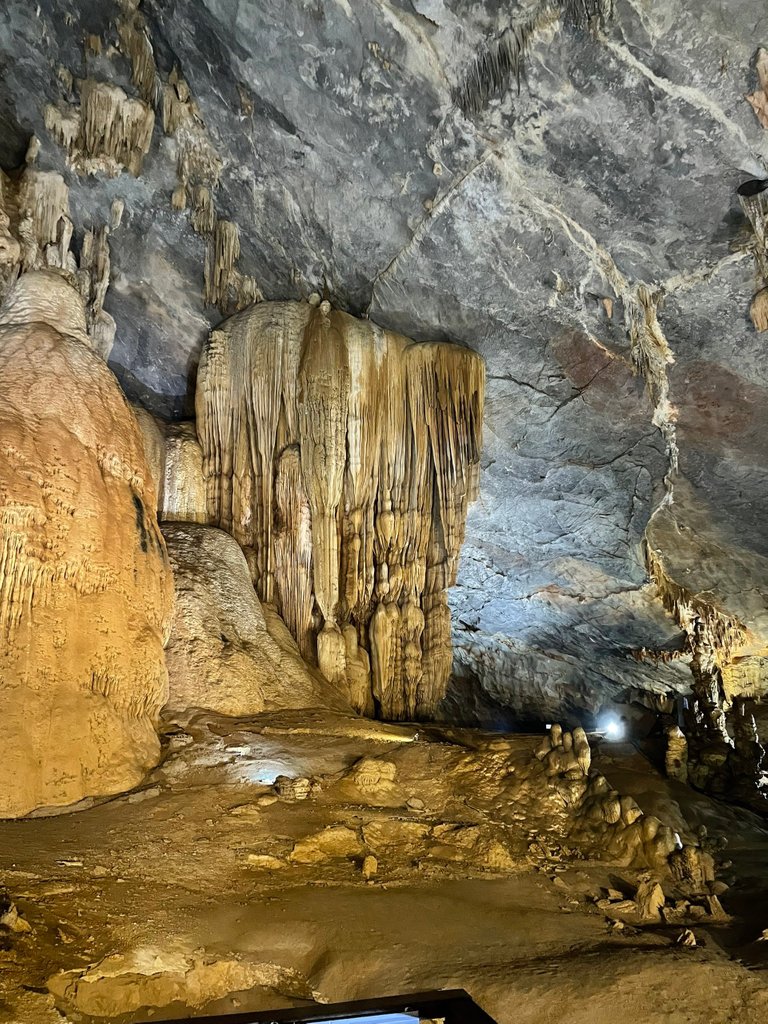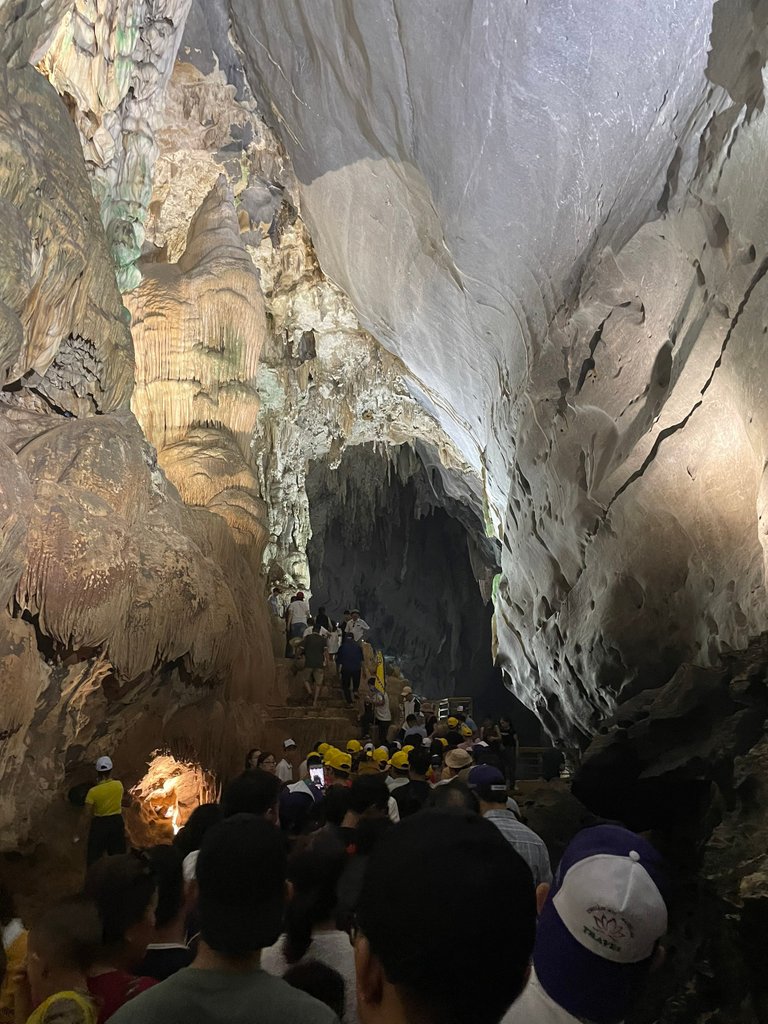 The next place we visit the resort is Mooc stream. Quang Binh Mooc Spring is located in Ke Bang's limestone mountainous area, this area is on the same road as Botanical Garden, Paradise Cave, and Dark Cave River. Possessing a pristine natural setting with green primeval forests and rich vegetation...Mooc Hot Springs makes visitors feel relaxed, refreshed by the fresh, cool air, far from the hot, suffocating sun of the busy urban area. Mooc stream is surrounded by jade green water that is different from the watercolors of other rivers and streams. This is a point that the mother of nature favors creating the difference in this stream. Moreover, no matter how hot the summer day is, the spring water here is always green. Moi spring water rips through the rocky crevices taking away all the tiredness and bother when you come here to relax. This is an ideal place to rest and relax at times of stress and fatigue.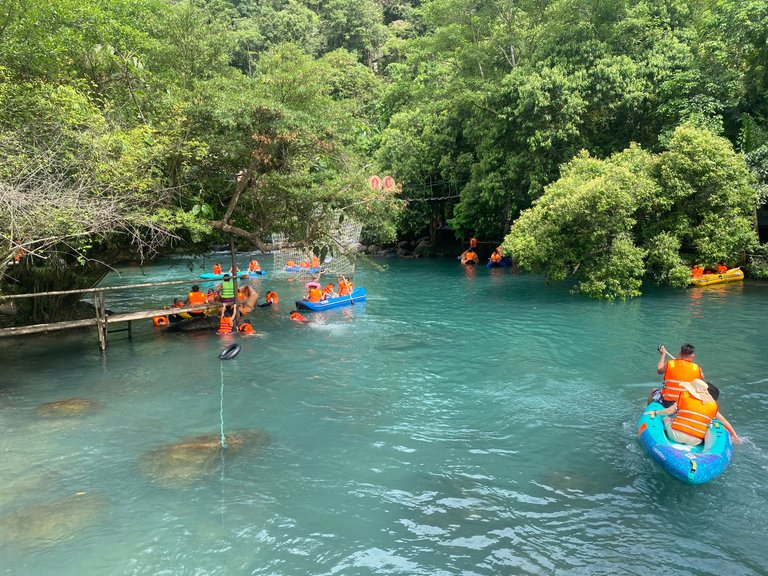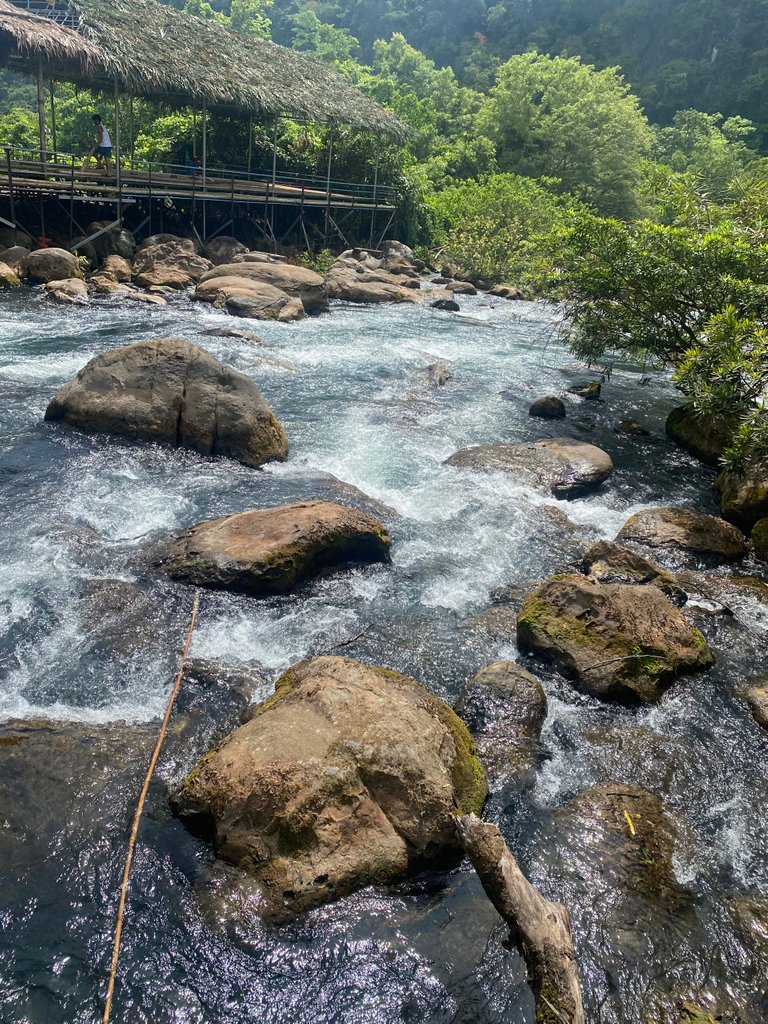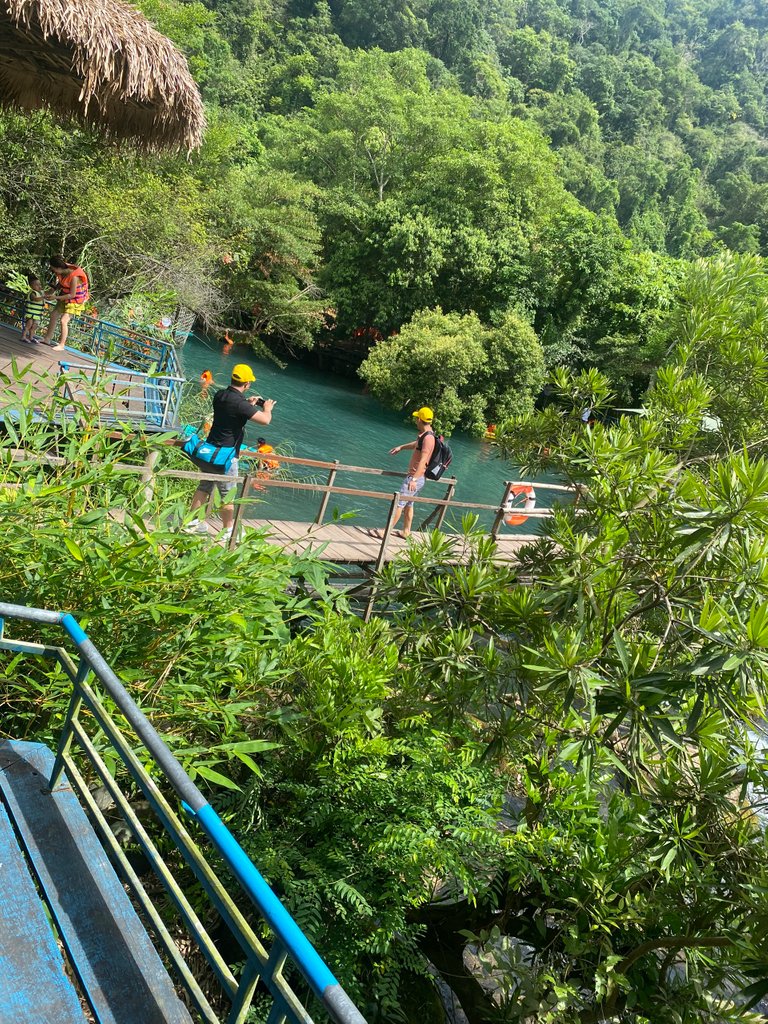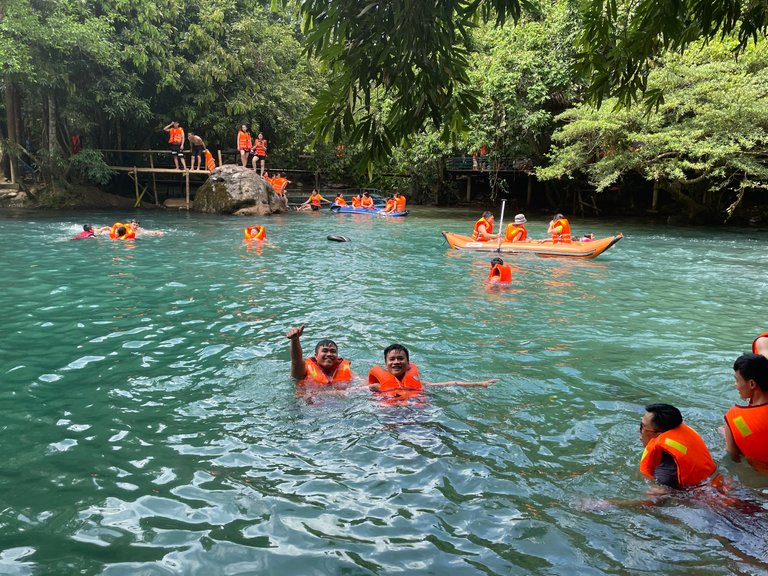 I hope with these suggestions you will have more manuals in your journey to conquer tourism, and Quang Binh is an extremely attractive destination not to be missed.
Thank you for reading my article today.
See you in the next article.!
---
---