Multiversus: A game with characters you are sure to recognize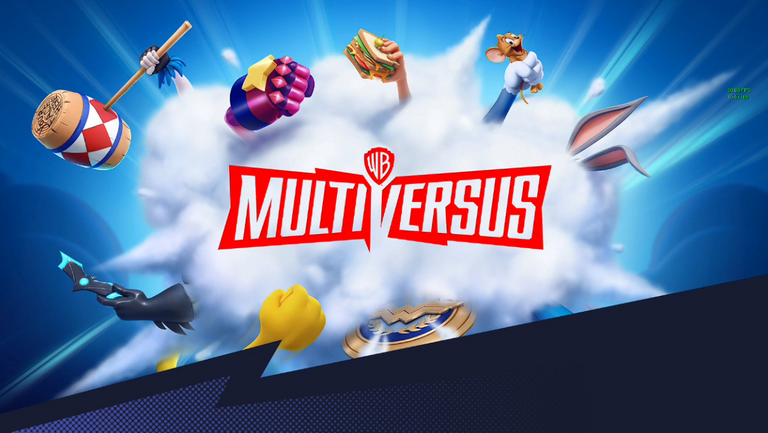 Hello friends of Hive today I bring you a game that surely most of you already know since it has been quite mentioned, as you saw in the title I talk about Multiversus I have always liked this kind of game like Brawhalla or the Smash bros of Wii and Wii U, this was the one that made me hooked since I played against my friends when I was in high school. So that's why I wanted to make a post about this game.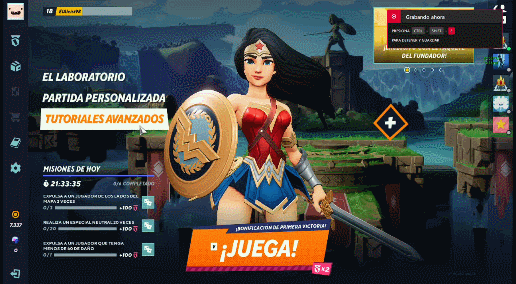 The Multiversus has no specific story like the Smash bros, so for those who have not played this type of game I briefly explain the gameplay are two or more characters facing each other on top of a platform where we will have to throw our opponent from this, This will be achieved by damaging him with the different attacks either special or normal that our character has, until reaching a certain percentage of damage, so that he flies off and we take a life, clearly we can also be knocked down, so we must be aware and dodge as much damage as possible, to have more chance of winning the game. When you enter the game you are given a small tutorial where they explain the controls which are quite simple because there are few, and then if you want to know more there will be an advanced tutorial. In general the tutorials seemed to me quite complete since it covers a great quantity of things, this was the first tutorial that I did of this type of games since when I tried the one of wii u I went directly to the blows, so I had to learn to play while my friends knocked me down every time.

We will have different sections or modes, which some will be disabled because the Multiversus is in a beta version, which if we can play is the 2 vs 2 where a partner will fight against two other players, personally I do not like this mode because when I go doing a combo to one of them, the other comes and cut it, the advantage of this mode for me is that it works much more your reflexes because you have to be aware of two opponents instead of one. The other mode would be the 1 vs 1 which is the one I play more and where I feel that one can give my 100% so to speak (if my internet allows it) in addition to these we will have the Vs bots mode and BC that would be all against all, that yes being a beta version I guess the servers are not fully optimized since most of the time I walk with lag but it is still playable or may also be my internet, something funny is that I do better on the servers in North America than on the servers in South America.

Practice will be paramount to improve so we will have to go to the lab where we can choose any character of the 17 that offers us, as Jake the dog, Garnet, Shaggy, Batman among others that surely know, we can also choose our opponent and his behavior either to fight or to stand still. That we can try any character in this mode seemed pretty good to me because to use them in PvP you have to pay with coins that we earn as we go playing the PvP games, so by having this possibility in the laboratory we can try the different characters and buy the one we like to use them in PvP.

Something they added and I found interesting were a species of runes which will be divided into 3 categories: attack, defense and utility , with these we can improve certain qualities such as speed to dodge or that our attacks are more powerful character we have chosen, we will have 4 spaces to place the ones we find most suitable for our characters and give us a greater advantage against our opponent, one of these spaces is for a golden rune which will improve one of the special attacks.
| | |
| --- | --- |
| | |

Another thing that seemed to me a point in favor is that we can play in local mode with a friend because many games do not have it, so we can play some Vs with our friend who comes one day to the house or you can practice with your brother / a so do not get bored, I wish many games take this initiative for example the Call of duty pc can not play in split screen if not with some kind of program, so that seems a bit illogical, but well have their reasons for doing so. In addition to this we will also have a free battle pass where they will give us different prizes as we do missions which will give us a kind of red coin that will serve us to level up the pass, there will also be the premium battle pass where it will give us gestures of characters, skins and other things, this we will get it by buying it with real money, so I do not know if it is worth it since I do not have it.

My favorite character is Finn that just try it I liked it enough I already have it at level 18, because the more you use a character this will go up in level thanks to the PvP games or against bots that if you level up does not mean that the character becomes much stronger, as this will only give to understand how much you use this character , Of course this does not mean that we are going to lose because I have encountered some of higher level than me and I have beaten them, but some if they play as the level they have that do not let you react and beat you 3 to 0, something that I liked is that I have not noticed any toxicity for the style, I have found players quite nice to the point that we get to make gestures and kill each other on purpose, this happened to me with a Jake I will always remember it with pleasure. So I invite you to give it a try..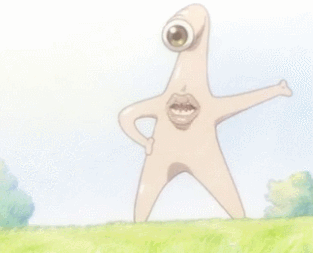 .
All images and Gif were made by me, Thanks for reading<3
SPANISH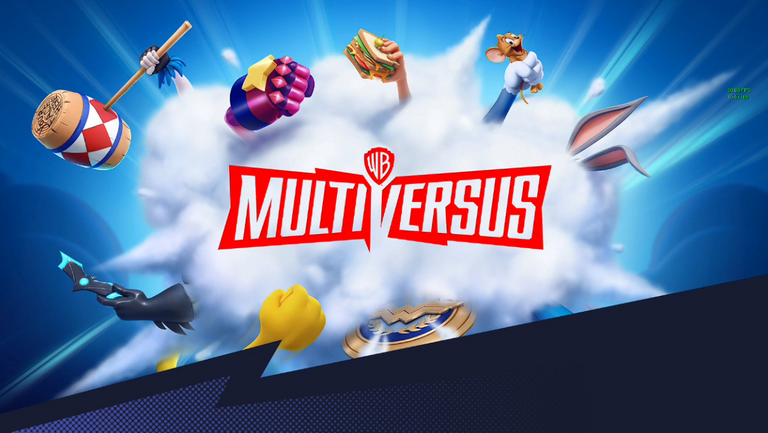 Hola amigos de Hive hoy les traigo un juego que ya de seguro la mayoria conocen ya que ha sido bastante mencionado, como vieron en el titulo hablo del Multiversus siempre me ha gustado este tipo de juego como Brawhalla o los smash bros de Wii y Wii U, este fue el que hizo que me enganchara ya que jugaba contra mis amigos cuando estaba en el liceo. Así que por eso quise hacer un post de este juego.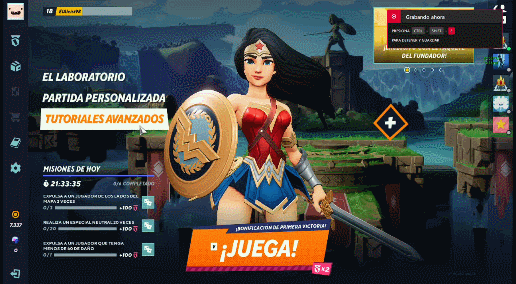 El Multiversus no tiene ninguna historia en específico como los Smash bros, así que para los que no han jugado este tipo de juego les explico brevemente la jugabilidad son dos o más personajes enfrentándose encima de una plataforma donde deberemos tirar a nuestro contrincante de esta, esto se lograra dañándolo con los diferentes ataques ya sea especiales o normales que tenga nuestro personaje, hasta llegar a un cierto porcentaje de daño, para que así salga volando y le quitemos una vida, claramente nos pueden tumbar también, así que deberemos estar pendiente y esquivar el mayor daño posible, para tener mas posibilidad de ganar la partida. Al entrar al juego te dan un pequeño tutorial donde te explican los controles los cuales son bastante sencillos ya que son pocos, ya luego si quieres saber mas habrá un tutorial avanzado. En general los tutoriales me parecieron bastante completos ya que abarca una gran cantidad de cosas, este fue el primer tutorial que hice de este tipo de juegos ya que cuando probé el de wii u fui directo a los golpes, así que tuve que aprender a jugar mientras mis amigos me tumbaban a cada rato.

Tendremos diferentes apartados o modos, los cuales algunos estarán inhabilitado ya que el Multiversus esta en una versión beta, los que si podremos jugar es en el 2 vs 2 donde con un compañero lucharemos contra otros dos jugadores, personalmente este modo no me gusta mucho ya que cuando ando haciendo un combo a uno de ellos, el otro viene y lo corta, la ventaja de este modo para mi es que se trabaja mucho más tus reflejos ya que debes de estar pendiente de dos contrincantes en vez de uno. El otro modo seria el 1 vs 1 el cual es el que más juego y donde siento que uno puede dar mi 100% por así decirlo (si mi internet lo permite) además de estos tendremos el modo Vs bots y BC que seria todos contra todos, eso sí al ser una versión beta supongo que los servidores no están del todo optimizados ya que la mayoría del tiempo ando con lag pero todavía es jugable o también puede ser mi internet, algo gracioso es que me va mejor en los servidores de Norteamérica que en los servidores de América del sur.

La práctica será primordial para ir mejorando así que tendremos que ir al laboratorio donde podremos elegir cualquier personaje de los 17 que nos ofrece, como Jake el perro, Garnet, Shaggy, Batman entre otros que de seguro conoceras, además podremos elegir a nuestro contrincante y su comportamiento ya sea que pelee o que se quede quieto. Que podamos probar cualquier personaje en este modo me pareció bastante bien ya que para usarlos en el PvP hay que pagar con unas monedas que ganamos a medidas que vayamos jugando las partidas PvP, así que al tener esta posibilidad en el laboratorio podremos probar los distintos personajes y así comprar el que más nos guste para así usarlos en los PvP.

Algo que añadieron y me pareció interesante fueron unas especies de runas las cuales se dividirán en 3 categorías: ataque, defensa y utilidad , con estas podremos mejorar ciertas cualidades como la velocidad para esquivar o que nuestros ataques sean más potentes del personaje que hayamos elegido, tendremos 4 espacios para colocar las que nos parezca más adecuada para nuestros personajes y nos de una mayor ventaja contra nuestro contrincante, uno de estos espacios es para una runa dorada la cual mejorara uno de los ataques especiales.
| | |
| --- | --- |
| | |

Otra cosa que me pareció un punto a favor es que podremos jugar en modo local con un amigo/a ya que muchos juegos no lo tienen, así que podremos jugar unos Vs con nuestro amigo/a que venga un día a la casa o podrás practicar con tu hermano/a así no aburrirte, quisiera que muchos juegos tomaran esta iniciativa por ejemplo los Call of duty de pc no puedes jugar en pantalla dividida si no es con algún tipo de programa, así que eso me parece un poco ilógico, pero bueno tendrán sus razones para hacerlo. Además de esto también tendremos un pase de batalla gratis donde nos darán diferentes premios a medida que hagamos misiones las cuales nos darán una especie de moneda roja que nos servirá para subir de nivel el pase, también estará el pase de batalla premium donde nos dará gestos de personajes, skins y otras cosas, este lo conseguiremos comprándolo con dinero real, así que no sé si vale la pena ya que no lo tengo.

Mi personaje favorito es Finn que apenas probarlo me gusto bastante ya lo tengo a nivel 18, ya que mientras mas usas a un personaje este va a ir subiendo de nivel gracias a las partidas PvP o contra bots eso si que suba de nivel no significa que el personaje se haga mucho mas fuerte, ya que esto solo dará a entender que tanto usas a este personaje , claro esto no significa que vayamos a perder ya que me he encontrado con unos de mayor nivel que yo y les he ganado, pero algunos si juegan como el nivel que tienen que ni dejan que uno reaccione y te ganan 3 a 0,algo que me ha gustado es que no he notado ninguna toxicidad por el estilo, me he encontrado a jugadores bastante agradables hasta tal punto que nos ponemos hacer gestos y nos matamos a propósito, esto me paso con un Jake siempre lo recordare con agrado. Así que los invito a probarlo.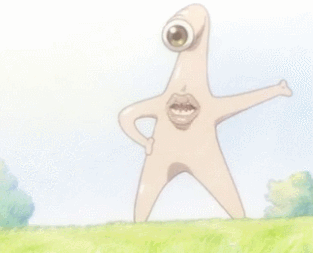 Todas las imágenes y Gif fueron hechos por mi, Gracias por leer<3
---
---