Snacks Food "Fried Bugs"🐝 🐛 🦗 🦟 🐜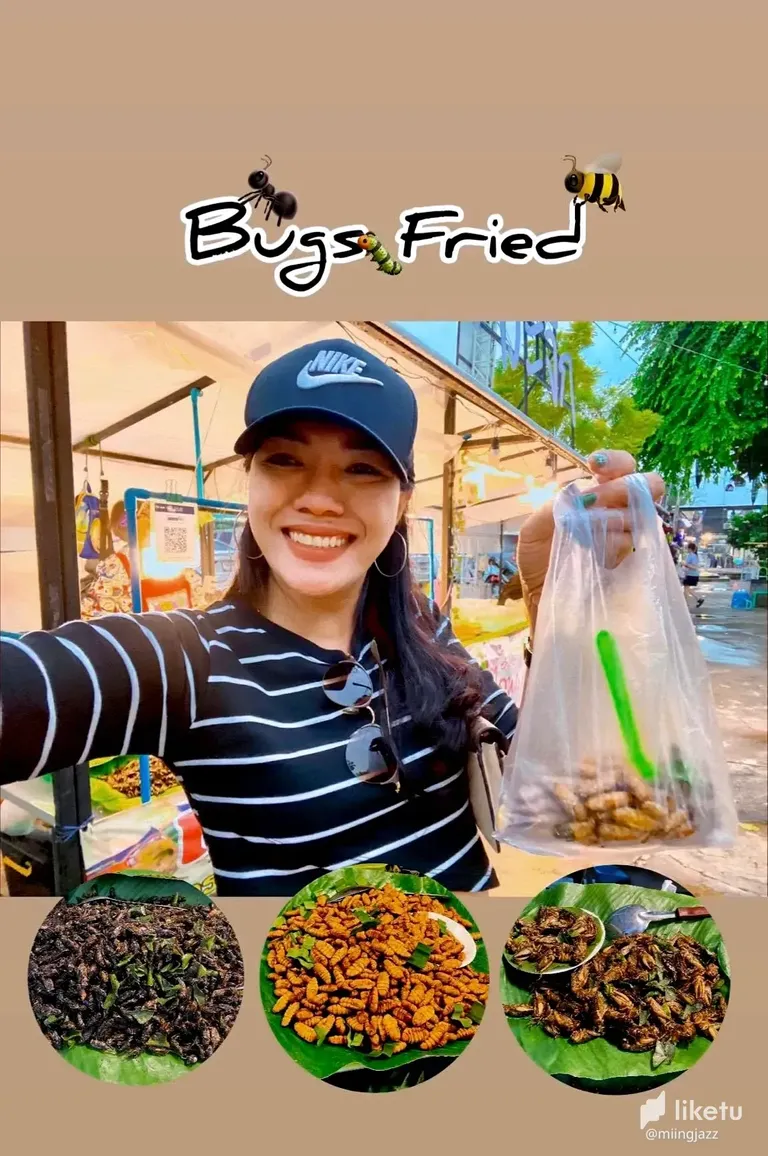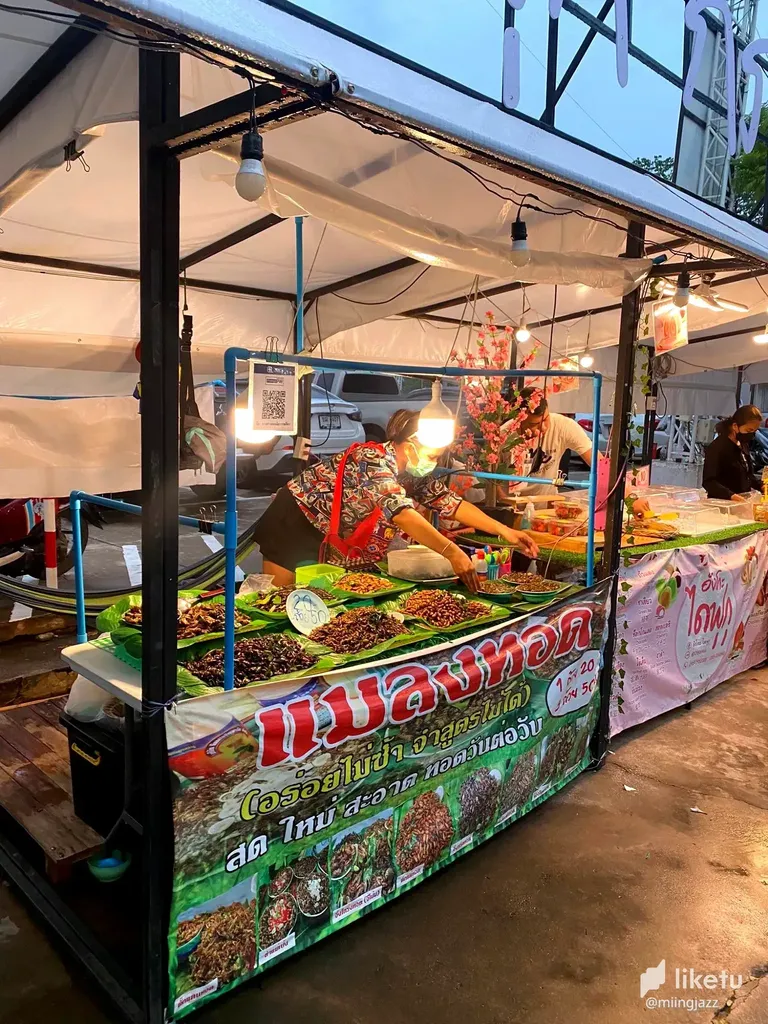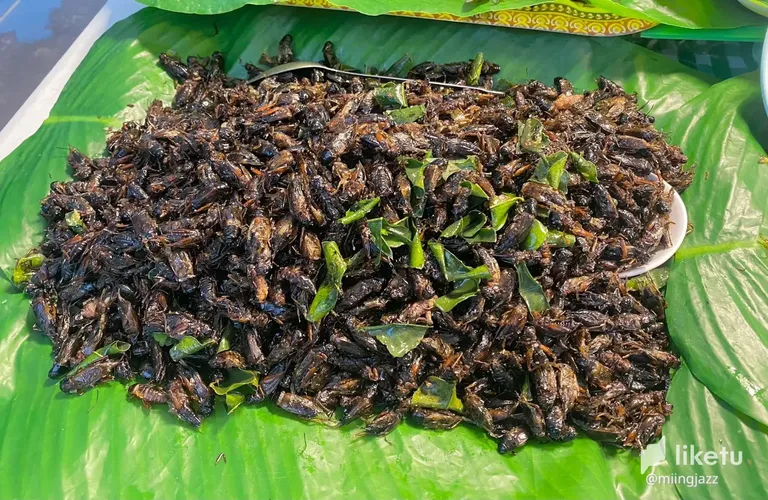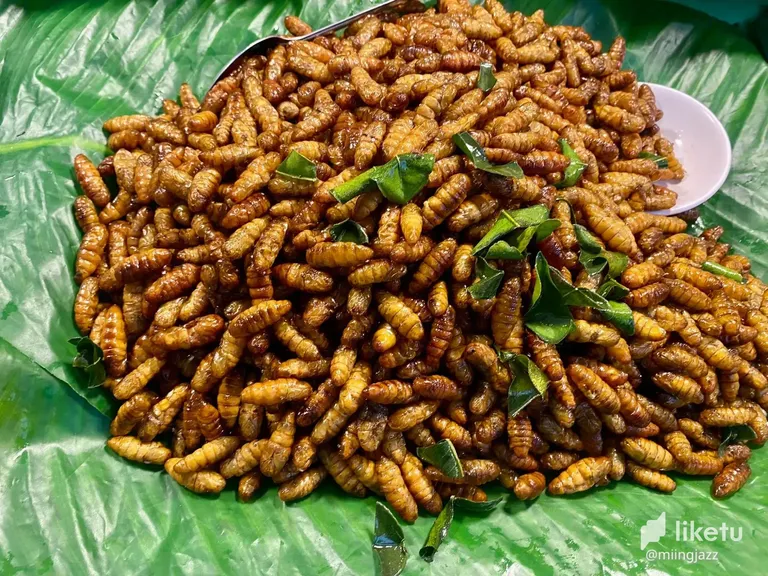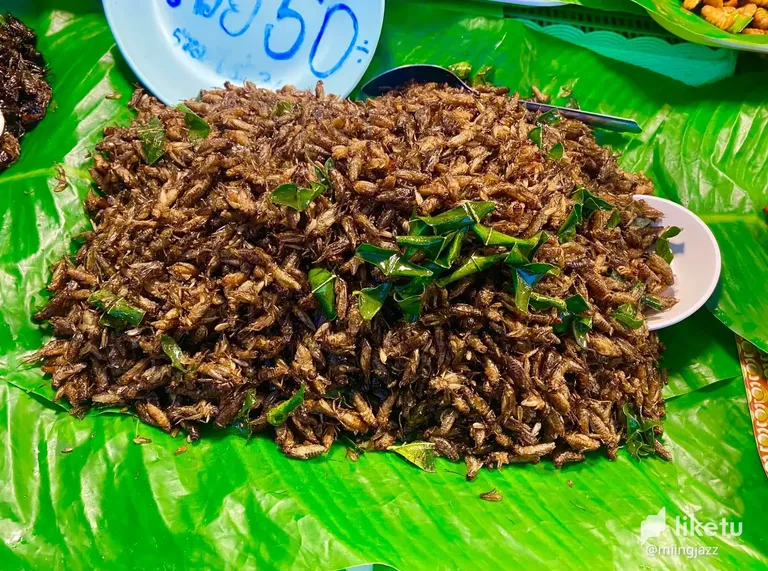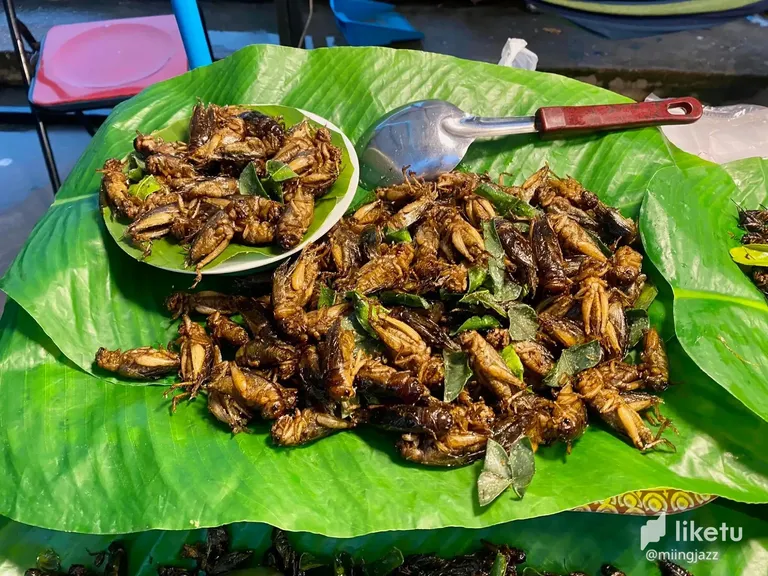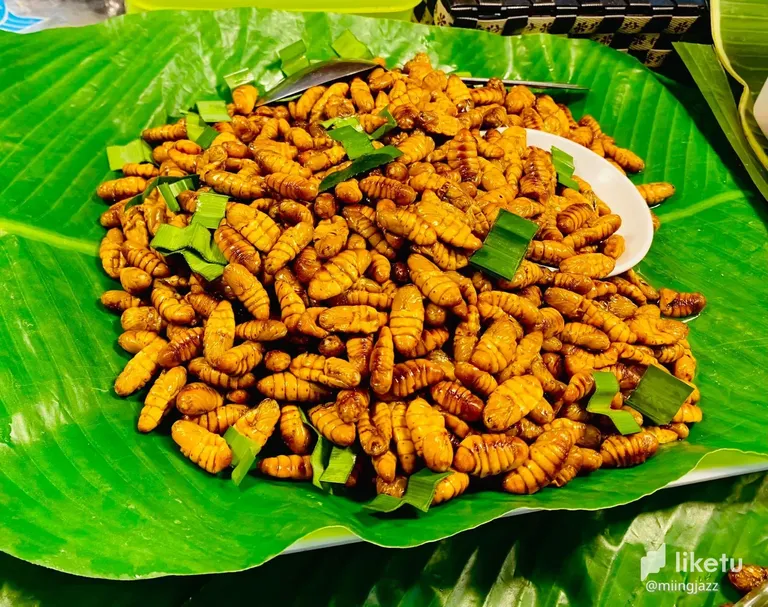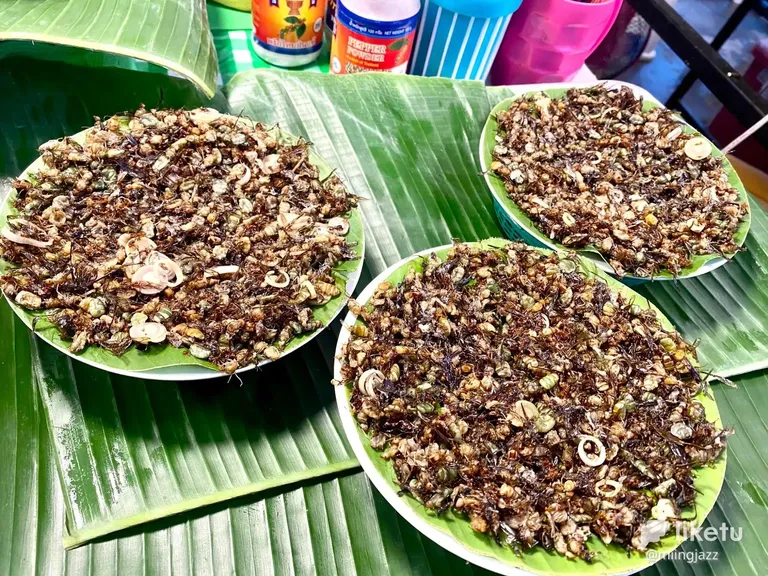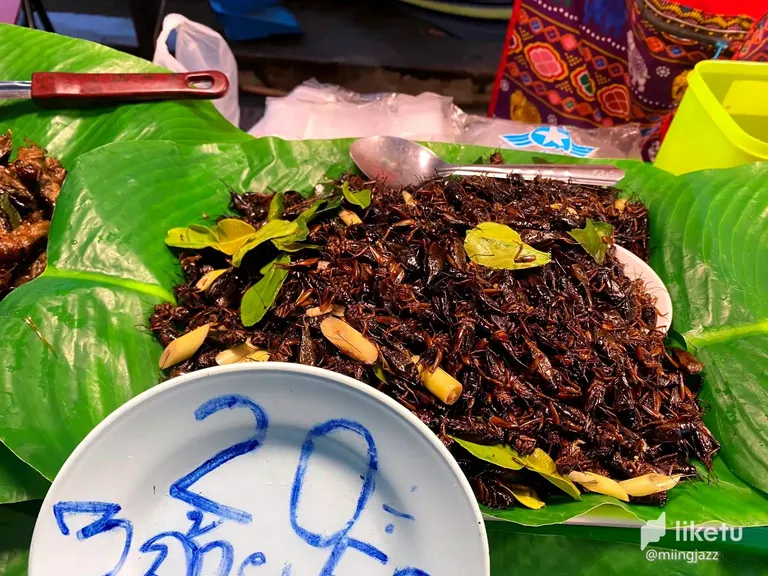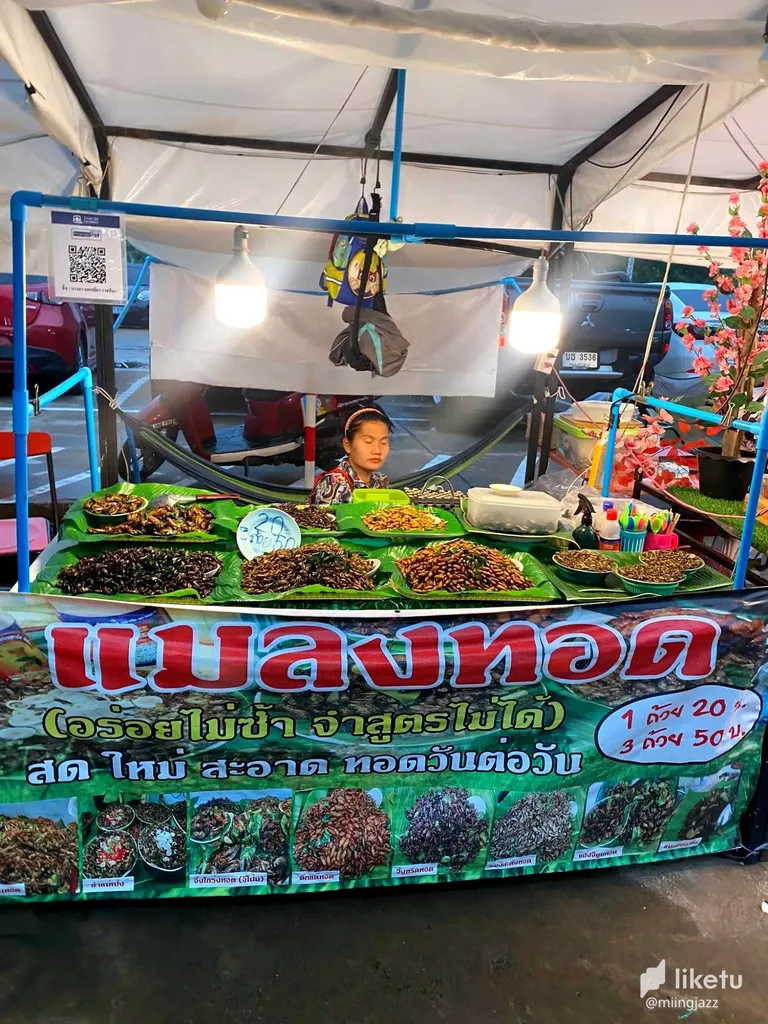 The variety of cultures in terms of food that differs from each area is exciting for those who have never seen it before. But not everyone in the area likes the same food. People also have differences in their choice of food. In terms of exotic food for many foreigners, many people may not have seen and are not familiar with it. But for Thai people, it is normal that "Fried Bugs"
Fried Bugs 🦗 🦗 are a snack food for insect lovers, their taste varies depending on the type of insect. The most common ones are real crickets, mae peng, pupae. These insects are fried to a crisp and are available for sale at a price of 20 baht per dish, three dishes for 50. can be combined. After getting the selected menu, the seller will put it in a bag and add pepper followed by seasoning sauce. This can only be eaten. One of my favorite dishes to order is the deep fried dakde. Their flavor is crunchy and crunchy when sprinkled with pepper and a little saltiness adds to the flavor. The reason I like to eat fried pupae for me is because it doesn't have legs. Unlike other insects that have legs, when eaten, they stick to their throats. I am really apologize for those who do not eat bugs.
Accepting different diets is not an easy task. Because it is still something new but for me I see it often so it's normal and I like to eat it just for the sake of delicious food. For those who have never tried it or want to try it, you can find it in the general market in Thailand. You will often see The price depends on the area of ​​the place. I want you to try to open your mind to accept new things. Life will have something memorable and a story...Thank you. 🐝🐝
---
For the best experience view this post on Liketu
---
---