Small beach town - a perfect place for my kids
If there is one thing this pandemic ever teaches us, it would be love yourself and your beloved ones like it's the last day to live
I felt so sick of the pollution and the hectic lifestyle in the city. I have seen so many concrete jungles for most of my life up to now.
I remember when I was a little kid, I used to ask my mom to take me to the beach. But often she said no as we had to make a living in the big city.
So one day, I decided to move to the beach so my family can enjoy fresh air, warm sunlight, and cool waves. It is the best decision I took this year.*
Off we went on the new adventure.
Vung Tau is the place we would like to raise our children with love, fun and pure joy
What does this small beach town have to offer ?
Fresh air instead of fine dust
Crowded cities are polluted heavily so I barely feel the fresh air living in the city. I opened the windows, took a deep breath and what I inhaled were the fine particles floating in the air. My kids often sneezed and coughed due to the fine dust. Surprisingly, after we move to the beach, they don't sneeze or cough a bit even when it's cold.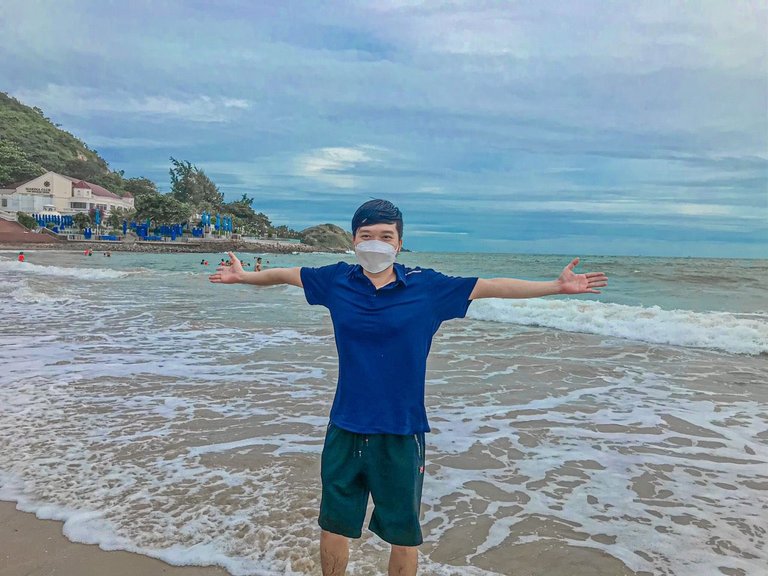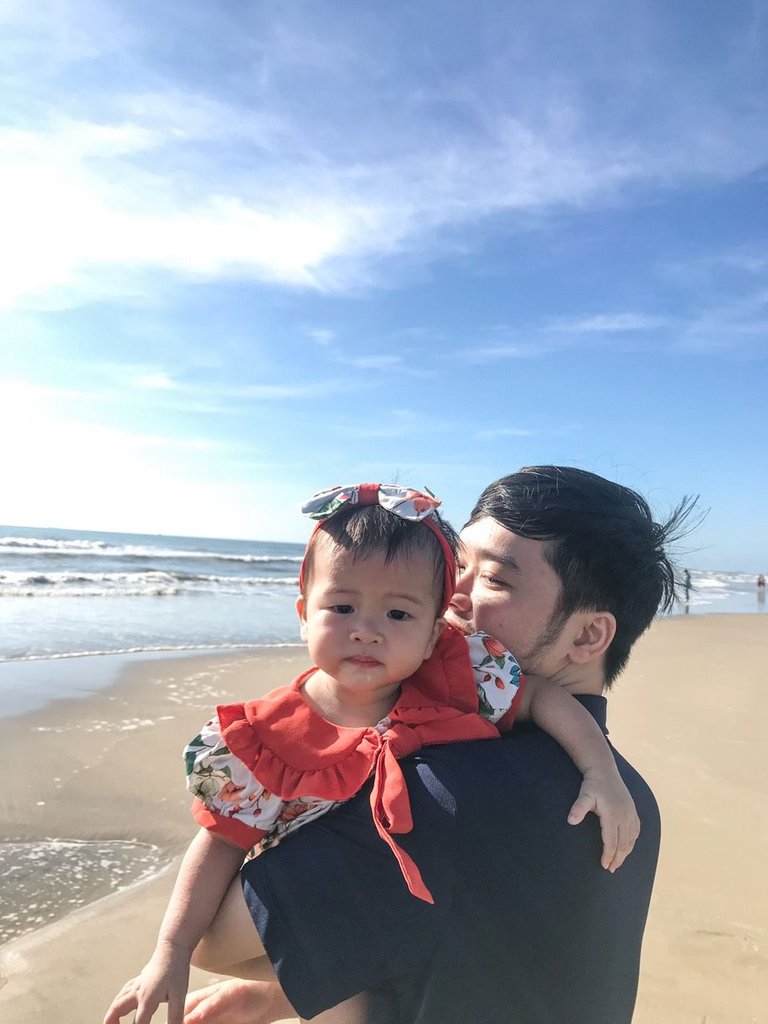 Soft sand is a great playground for kids
At home, we always walk on the hard surface of the tiles. At the beach, the soft sand goes between our toes. Do you know tactile activities can help kids with their literacy development? Sand gives an amazing sensory experience as the contact surface between sand and our bodies is much greater than daily surfaces.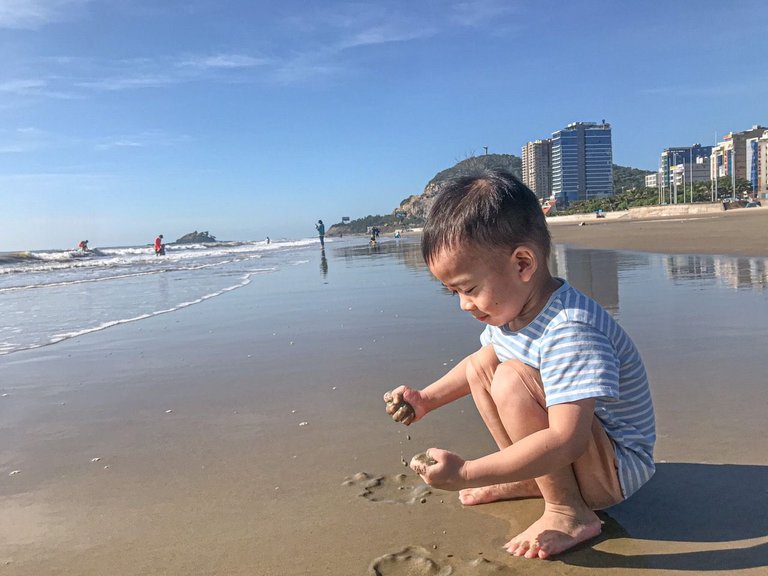 The physical touch with sand will improve memory as it stimulates thousands of nerve endings on our fingers and toes. Children are more likely to remember new letters writing on the sand than writing on paper with a pen. Sand also increases kids' fine motor skills. The sand constantly moves around when we're walking. To step properly without toppling over, it requires specific balance over the legs and whole body. As kids walk and crawl in the sand, they have to understand how to adjust their weights when moving around.
Besides that, sand play builds creativity and imagination. When it comes to sand play, there are so many things to build from scratch. Sandcastles, snowman, mountains and bridges. Kids can create their own world with many different shapes as long as they have buckets, shovels and their imagination. Creativity should be placed as important as memory. What's better? Sand play improves both.
Free vitamin D dose
Why do we have to take vitamin D supplements when we can get free dose here? Vitamin D production is stimulated after our bodies are exposed to direct sunlight. It is natural and free. Too good to be true. It means my kids will have higher chances to grow taller if they go to the beach frequently. All parents want their kids to have strong bones and muscles, so it's really great to get free vitamin D dose when enjoying the sunlight on the beach.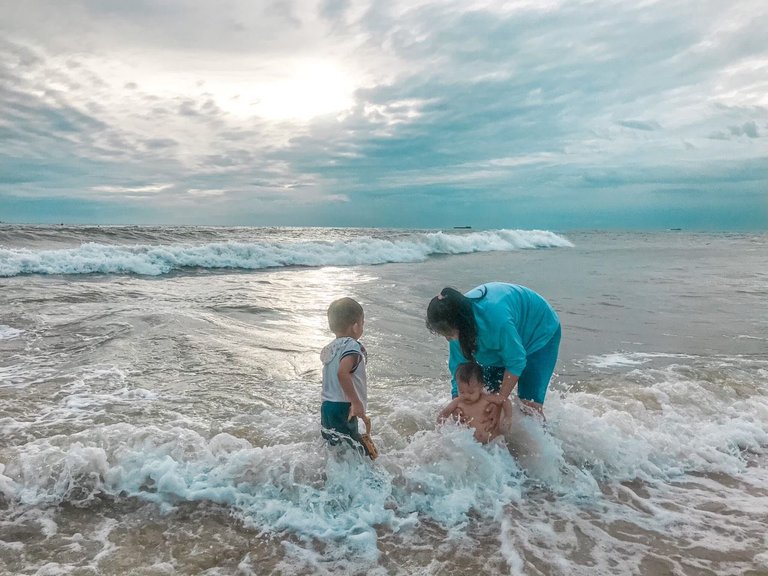 Of course, we should apply sunscreen to protect our skin from being burnt out. Don't forget the importance of sunscreen.
My kids become more well-behaved
My boy behaves when he has enough time to play outside. If he's kept inside the house for a long time, he will start to misbehave. He throws tantrums more frequently. He gets frustrated easily if things don't go his way. He will beg to watch TV all day long. His energy builds up but doesn't have anywhere to release. Now, as he has more time playing outside, he increases his appetite and obeys what we tell him to do.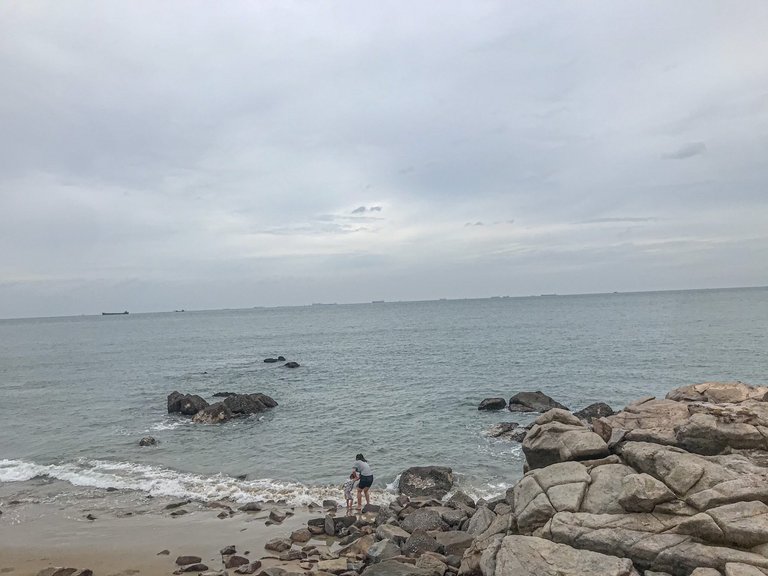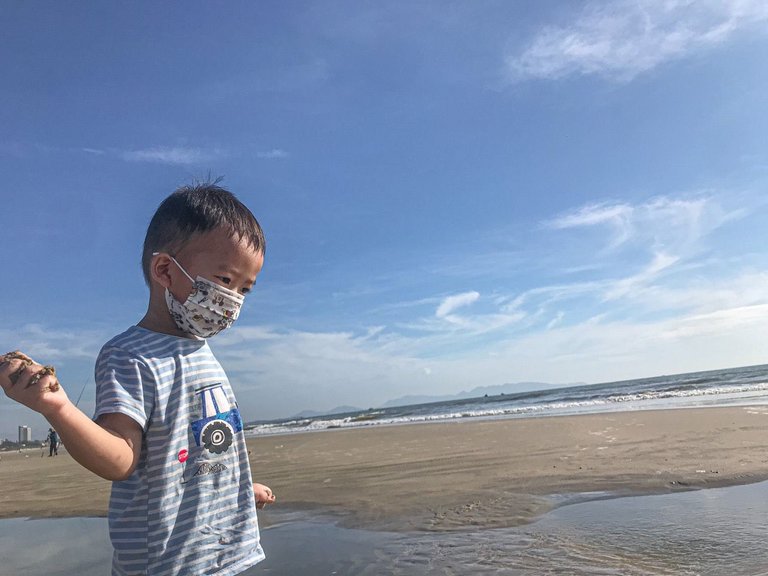 My little girl mumbles a lot as if she wants to ask us about the shells, the wind, and the coral reefs. At this age, she learns how to talk. The beach is a stimulating environment for her. She cries less after going back from the beach. She sleeps soundly at night without waking up in the middle.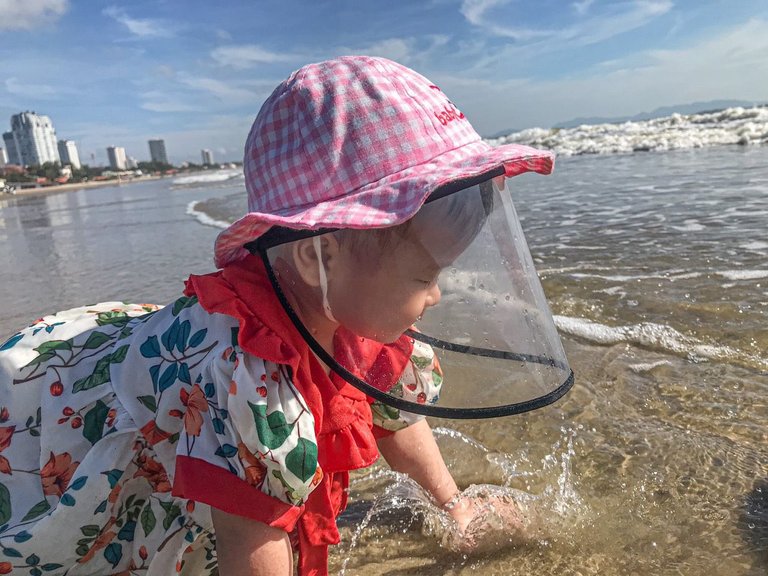 The beach brings a lot of benefits to kids and adults. Just look at the sparkly sea, clear sky and enjoy the soft sand under our feet. I love how beautiful, unpredictable, wild the ocean is. Whenever I come here, my mind chills out as if all worries are left behind. The waves are so calming to listen to. Luckily, my kids can grow up strong as they have much space to run and play around near the beach. I hope they will have a more memorable childhood than a city boy like me.
Thanks for stopping by and reading my post. Please comment below where you have traveled with your kids. Take care and have fun.
---
---