Hive Ecosystem: Episode 10 - Pimp Token 💸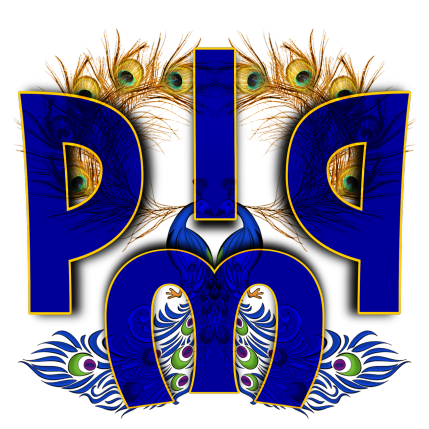 Source: Image from @EngineWitty
Hello all Hivers!
The saga of Hive, with its Engine tokens adds up as this time we are analyzing the Pimp token.
Created by the ambitious @enginewitty it's purchasable on the Tribaldex and the Hive-Engine platform.
At first, I want to personally thank EngineWitty for such creation, that provides all users a new tool for bringing money into the pockets.
Where does the idea of the PIMP token come from?
PIMP it's the acronym for
Paper
In
My
Pocket
that quite clearly says why the Creator created this token: to give another chance to everyone to make money out of the Hive ecosystem. And when I saw it a few months ago thanks to a mention from @arc7icwolf that suggested me back in November, I immediately made a delegation, and here we are!
The methods of receiving this token are various:
Publish a post on Pimp Media;
Use the #pimp tag (and hope someone sees it 😏)
Purchase it on Hive-Engine or Tribaldex (as mentioned earlier)
Receiving tokens on posts or comments submitted by other users as a tip on commenting
If we already own Pimp tokens, however, we can increase our portfolio by
Delegating HPs to @tokenpimp to get tokens or fraction of tokens in proportion to the delegation made;
Send tokens through a post or comment. This function is only possible to people staking at least 1000 tokens.
Delegating Pimp tokens to the Pimp curator @oneup-cartel.
In order to send Pimp tokens through comments in posts, you must have 1000 tokens in staking and you can only have 1 token call per day.
If you want to have the ability to make multiple calls per day, you need to have 10,000 tokens in staking with the possibility of 2 calls and 5 tokens to slap.
This table summarizes the concept better: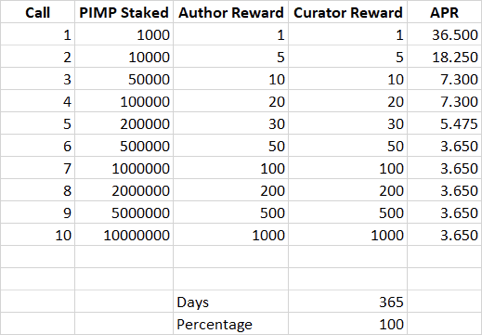 Source: https://peakd.com/hive-111011/@enginewitty/how-pimp-tokens-work
Staking
In addition to giving you the opportunity to distribute, through comments of Pimp tokens, staking is very important because you can have rewards of other tokens. The list is very long I will point you to just a few that you will surely recognize: Thgaming, Pob, Neoxag, Degen, Leo and many others.
In addition to having tokens in staking, and here comes the beauty of the project, your wallet balance must be within the first 200, otherwise you get nothing!
Here it would be great to see a ranking for these wallets, to be able to monitor the top200 and stimulate others to get into it 😎
The purpose of this token is to create wealth as its creator asserts:
Here we are not on just any social that anyone posts to and there are no rewards for posts or comments; in this blog you use the blockchain to create income, so let's get to it!
That's all for Hive 10 as well, see you at the next Engine-token!
If you see this article and you want your token feature, make sure to reach out and we will be happy to evaluate your suggestion.
---
---