The Bitcoin t-shirt, NOT One Bitcoin for a t-shirt

My name is Michele and not Laszlo 😅
I bought this t-shirt back in 2018, when in Italy almost nobody knew what cryptocurrency were. That's why finding this t-shirt in Italy was impossible and I had to order it from the USA. The first shipment after three weeks did not arrive so I issued a complaint and they sent me the expedition again. They arrived together so in the end I had two t-shirts.
Anyway, since I have bought them from an USA store, they always have been quite "wide" for me even if I bought the M-size (American) while I was usually wearing an L-size (European).
What I used that t-shirt for?
Well, some quite good marketing like in this Cover Image for my Youtube channel.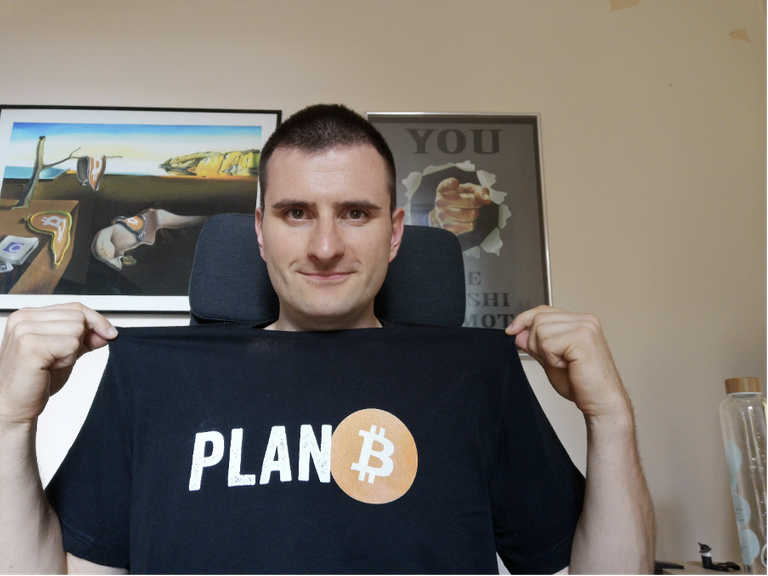 But beyond the simple marketing, I have been using that T-shirt in a lot of different occasions, for example, the Cashflow Club that I was used to organize here in Modena together with a friend of mine, passionate as well of investments and residual incomes.
Besides that t-shirt, from the same website I also bought a couple of crypto-printings, one of them you can find here beyond my well-exposed t-shirt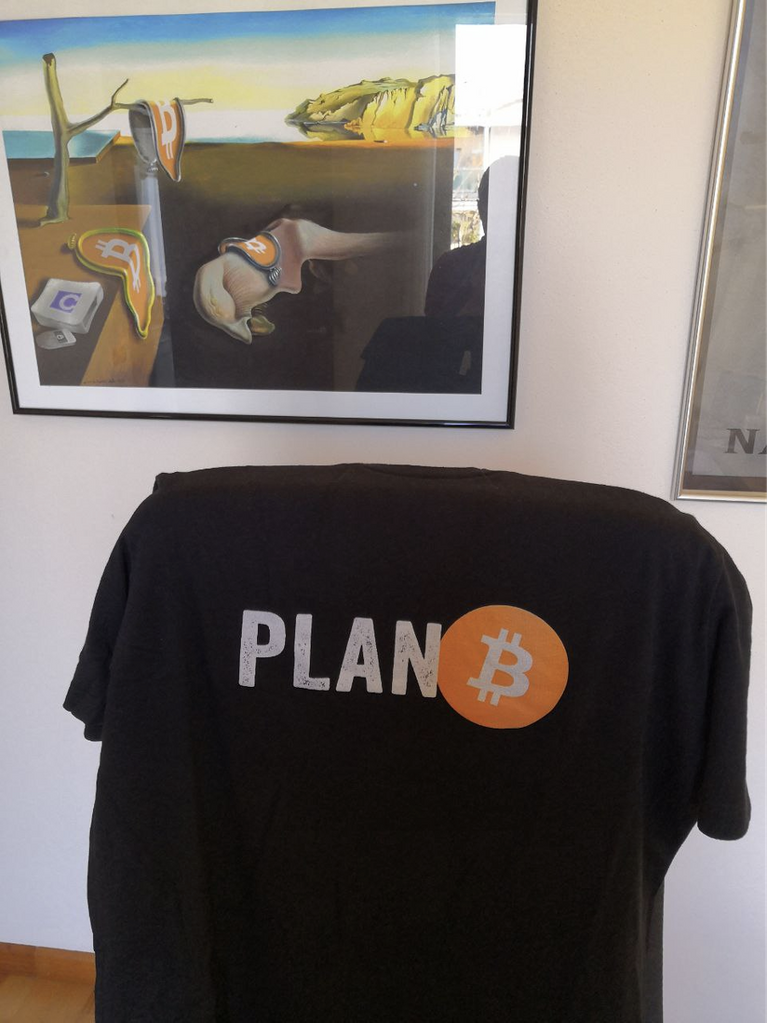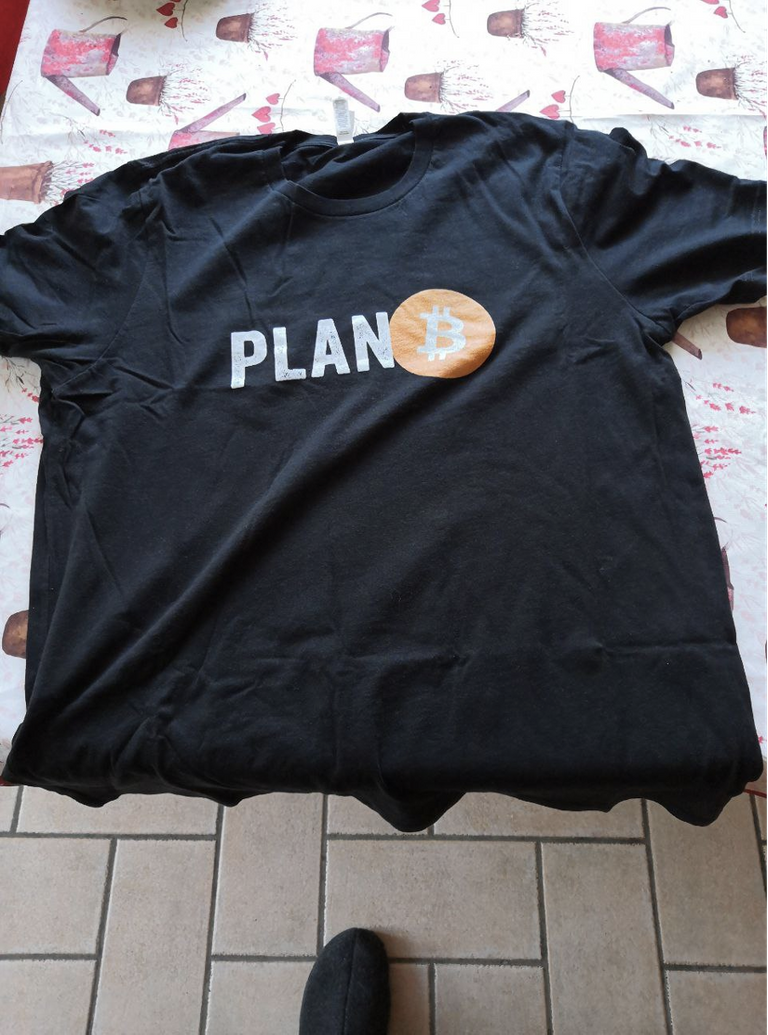 And here again the t-shirt (with my food underneath the table).
Anyway, you may be wondering why I have two t-shirts and I am telling about just one.
The other was was sold to one of my former collaborators, that was quite bigger (more muscular) than me, so this t-shirt perfectly fitted on him. Besides, I see that he has even started his own blogging activities in the crypto-space and he also created his own website. I am so glad that I inspired, taught, led him to start blogging, at the beginning together, and now that he kept doing it by his own.
Even if we do not work together anymore, it's always nice to see that my teachings and inspirations produced results.
So, dear @galenkp, here is my entry for this contest. I hope you appreciate the t-shirt, the story behind it and its twin's story as well :D
---
---