•MI 2do VIAJE A PTO. CABELLO 🏖- CUMPLIENDO METAS GRACIAS A HIVE ♦️🙏🏻❤️. [SPA 🇪🇸] - [ENG 🇺🇸]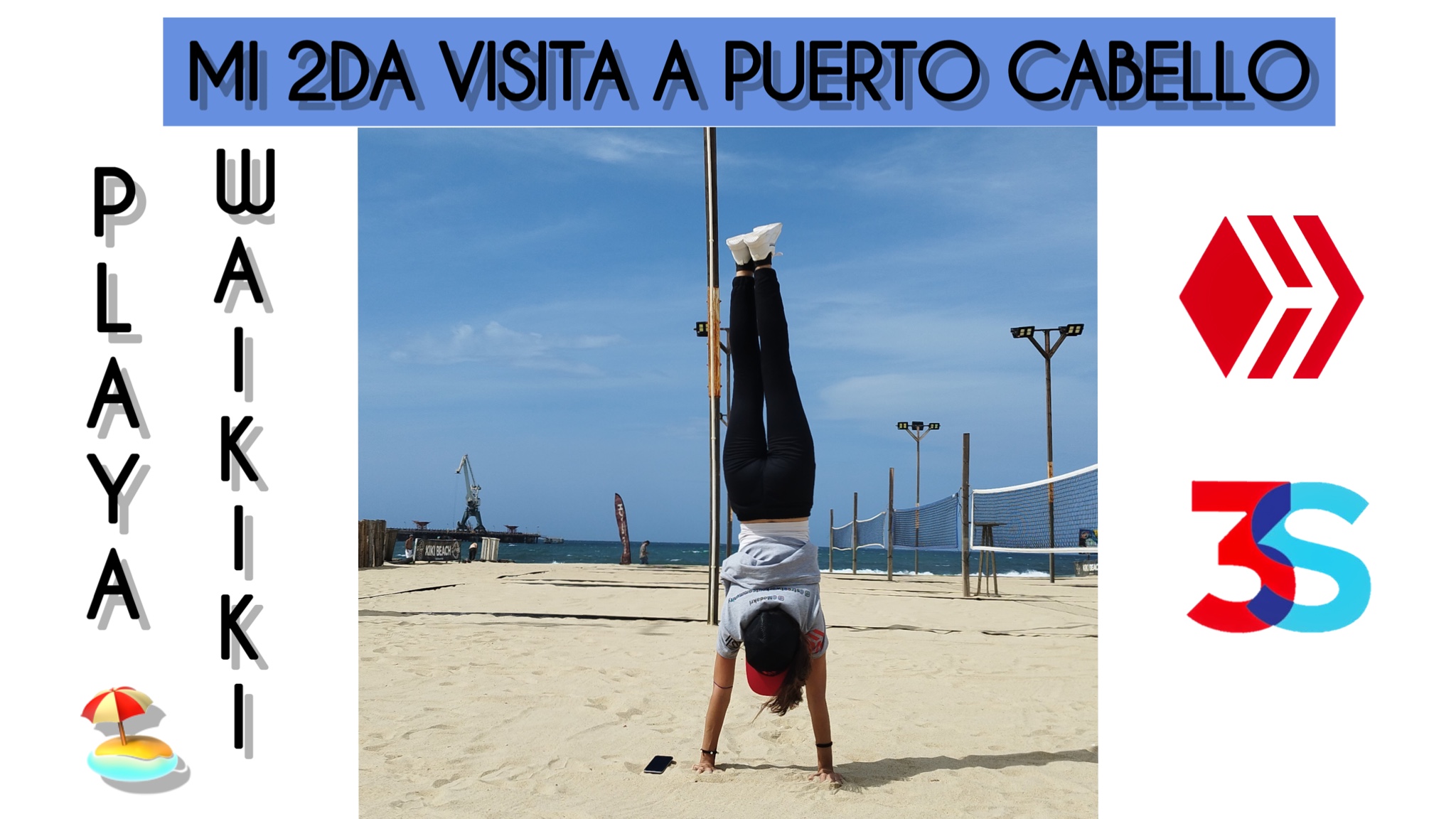 CONOCIENDO PLAYA WAIKIKI 🏖
GETTING TO KNOW WAIKIKI BEACH 🏖
---

Saludos a todos los Hivers y a mis queridos amigos/compañeros de la comunidad
SWC
Soy
@milagroscdlrr
¿cómo se encuentran? Espero que bien 🤗. El día de hoy les quiero compartir lo que fue mi 2do viaje a Puerto Cabello, junto a
@manuelramos
y
@gaboarzola
. Realmente este viaje se dio con la finalidad de realizar un evento de Street Workout y Calistenia en un Club llamado "Kiki Beach", en la Playa Waikiki.
Greetings to all Hivers and to my dear friends/colleagues in the Community
SWC
community I'm
@milagroscdlrr
How are you feeling? I hope you're great. 🤗 Today I want to share with you what was my 2nd trip to Puerto Cabello, with
@manuelramos
and
@gaboarzola
. Actually this trip was with the purpose of doing a Street Workout and Calisthenics event in a Club called "Kiki Beach", in Waikiki Beach.
---
🎥Video🎥
▶️ Watch on 3Speak
---
| [SIN HIVE ♦️ESTO NO HUBIERA SIDO POSIBLE 🙏🏻💕] | [WITHOUT HIVE ♦️THIS WOULD NOT HAVE BEEN POSSIBLE 🙏🏻💕] |
| --- | --- |
| Inicio de nuestro viaje hasta Puerto Cabello 🏖 | Beginning of our trip to Puerto Cabello 🏖 |
| --- | --- |
| Salimos del estado Aragua a eso de las 10am, en un carro particular, para ir un poco más cómodos y disfrutar el trayecto. | We left Aragua state at about 10am, in a private car, to be a little more comfortable and enjoy the ride. |
| --- | --- |
| Finalmente llegamos a nuestro a nuestro destino: Puerto Cabello 🏖 | Finally we arrived at our destination: Puerto Cabello 🏖. |
| --- | --- |
| Luego de unos minutos, pudimos llegar a Playa Waikiki 🙏🏻🏖 | After a few minutes, we were able to reach Waikiki Beach 🙏🏻🏖 |
| --- | --- |
| Luego, nos dirigimos al Club Kiki Beach 🐚 | Then, we headed to the Kiki Beach Club 🐚 |
| --- | --- |
| Al entrar al Club, nos recibió la señora Nondy Herrera, quien es la encargada del espacio. Luego de platicar un buen rato, procedimos a realizar un mini tour por el club para conocerlo. | Upon entering the Club, we were greeted by Mrs. Nondy Herrera, who is in charge of the space. After chatting for a while, we proceeded to take a mini tour of the club to get to know it. |
| --- | --- |
| Playa apta solo para surfistas 🏄🏼‍♂️ | Beach suitable for surfers only 🏄🏼 |
| --- | --- |
| Finalmente, la sra Nondy aceptó cedernos su espacio para realizar nuestra exhibición de Street Workout y Calistenia. Pautamos la fecha, día y hora del evento, y seguimos compartiendo un rato más antes de regresarnos a Maracay. 🔙❤️ | Finally, Mrs. Nondy agreed to let us use her space for our Street Workout and Calisthenics exhibition. We set the date, day and time of the event, and we continued sharing some more time before returning to Maracay. 🔙❤️ |
| --- | --- |
| Semanas después, realizamos nuestra primera exhibición playera. 🏖🤸🏻‍♂️💪🏻❤️ | Weeks later, we held our first beach exhibition. 🏖🤸🏻💪🏻❤️ |
| --- | --- |
---
|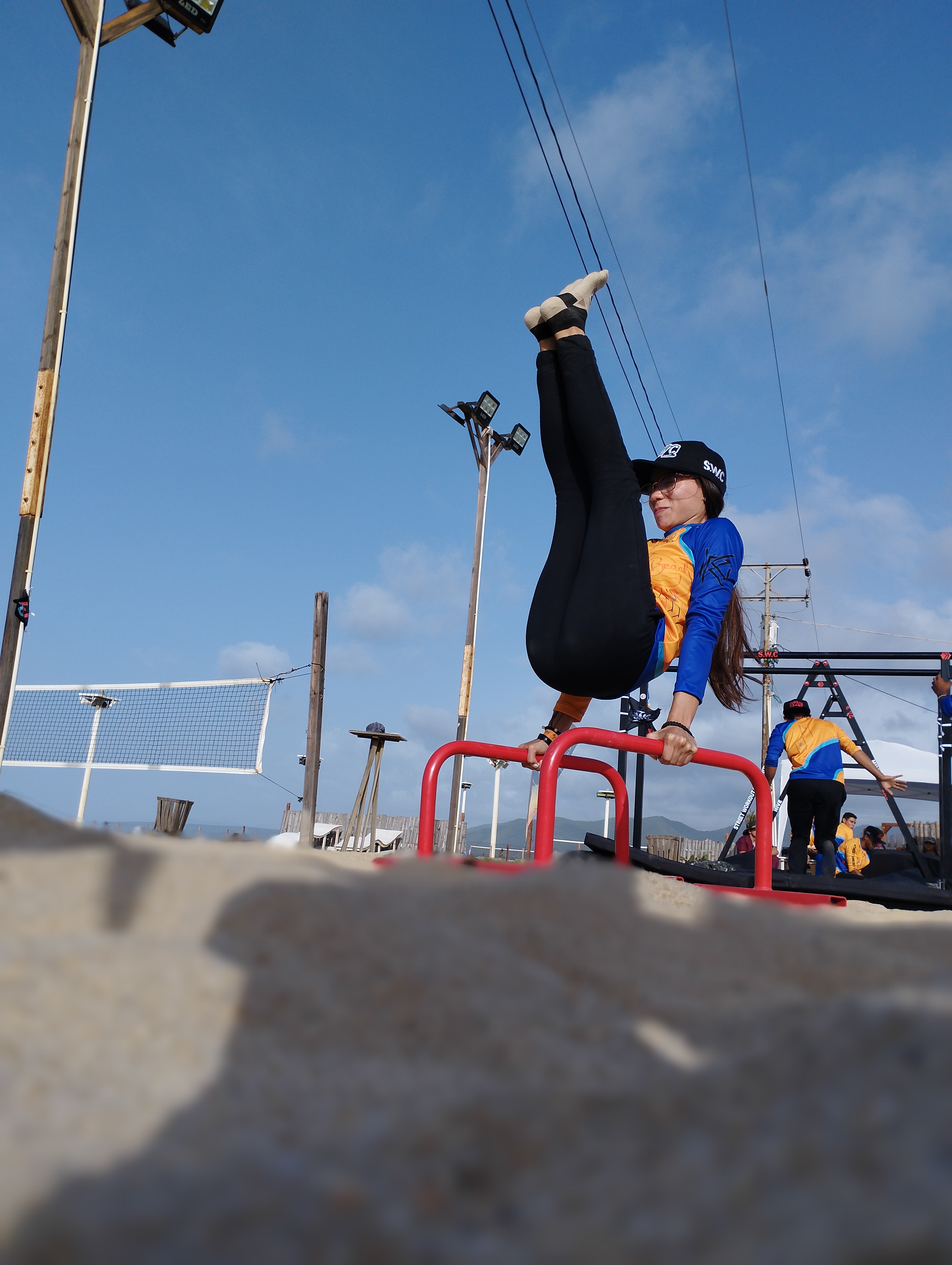 Bueno amigos, eso ha sido todo. Realmente disfrutamos este viaje y lo mejor de todo, tuvimos el permiso de realizar nuestro evento allá en donde disfrutamos muchísimo más. Espero les haya gustado mi post, les agradezco por su apoyo, nos vemos en el siguiente post. 🤗🙏🏻💕
Well folks, that was it. We really enjoyed this trip and best of all, we had the permission to have our event there where we enjoyed it even more. I hope you liked my post, I thank you for your support, see you in the next post. 🤗🙏🏻💕

---
*****
✨SÉ TÚ MISMO✨
✨BE YOURSELF✨
✨SEJA VOCÊ MESMO✨
| Milagro De la Rosa - ✨ Creando Contenido de Calidad ✨ | Milagro De la Rosa - ✨ Creating Quality Content ✨ |
| --- | --- |
| Gracias por leer mi publicación 🙏🏻❤️ | Thanks for reading my post 🙏🏻❤️ |
| --- | --- |
| ¿Quieres saber más de mí? Acá les dejo mi Instagram. 👇🏻 | Want to know more about me? Here I leave you my Instagram. 👇🏻 |
| --- | --- |
---
▶️ 3Speak
---
---