Easy Peasy Carrot Cake With Chocolate Topping🥕🎂🥕🎂🥕🎂🥕
We are very lucky to have one of those kids that eats everything. He is really eating well, a lot of vegetables and fruits, honestly, I don't know if there is a food that he doesn't like (or doesn't eat). So, I could start this post with saying that this is one of those recipes where you can pack vegetables into dessert so that your kids will eat it, but I have to say that in fact it was our son who gave as an idea what to do with a bunch of carrots that we received from our neighbor. It is a super easy recipe and the result is really tasty.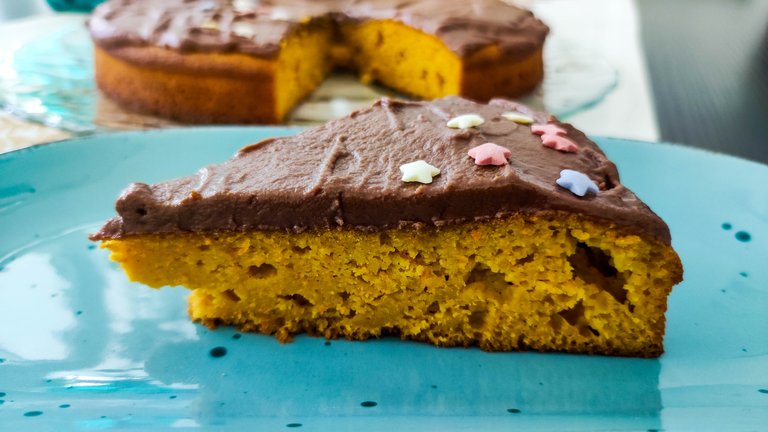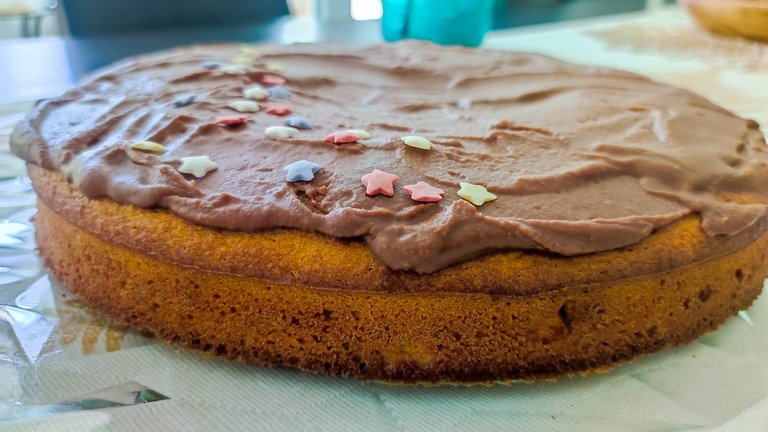 340 g of carrots
120 ml of oil
125 g of sugar (I used just 90 g of it)
3 eggs
260 g of flour
vanilla extract
1 pinch of baking powder
butter for the baking tray
For the topping:
150 g of chocolate
3 tablespoons of butter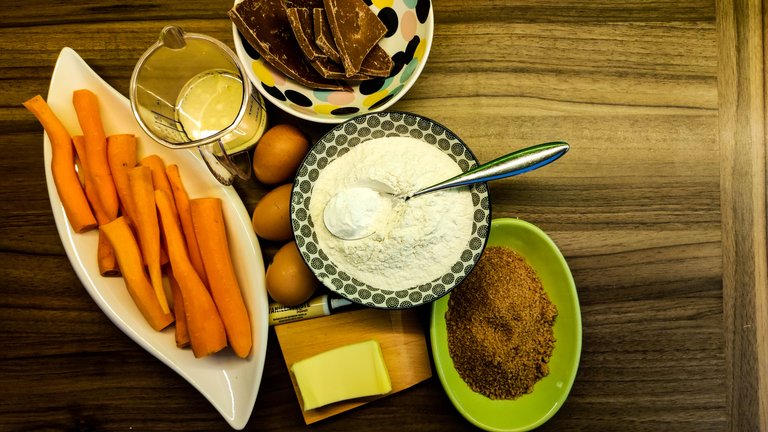 Clean/peel the carrots and chop them into smaller pieces.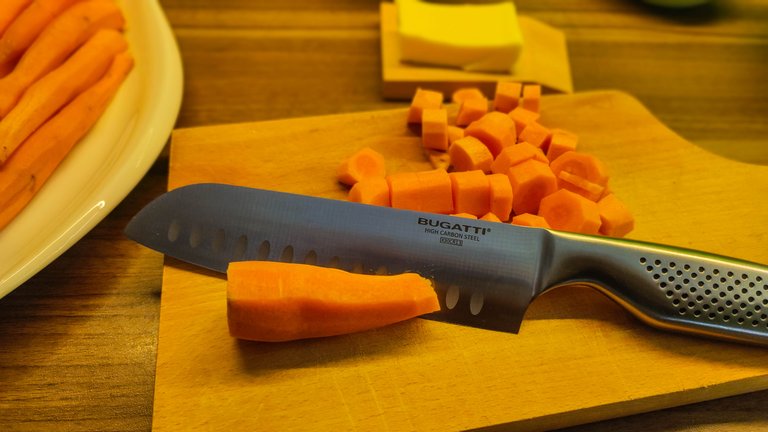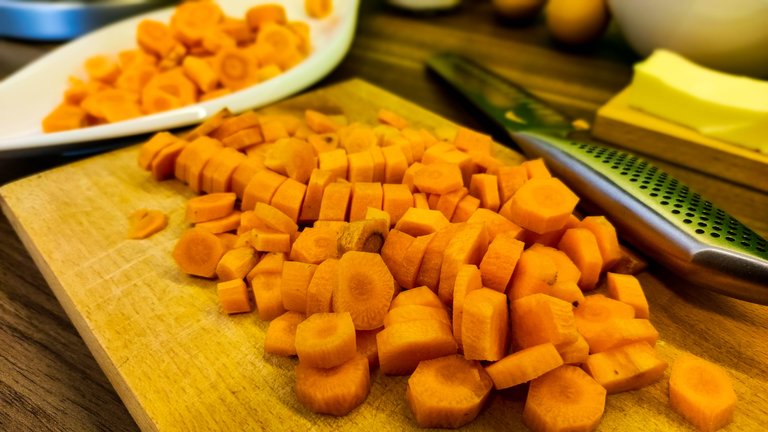 Transfer the carrots into a blender.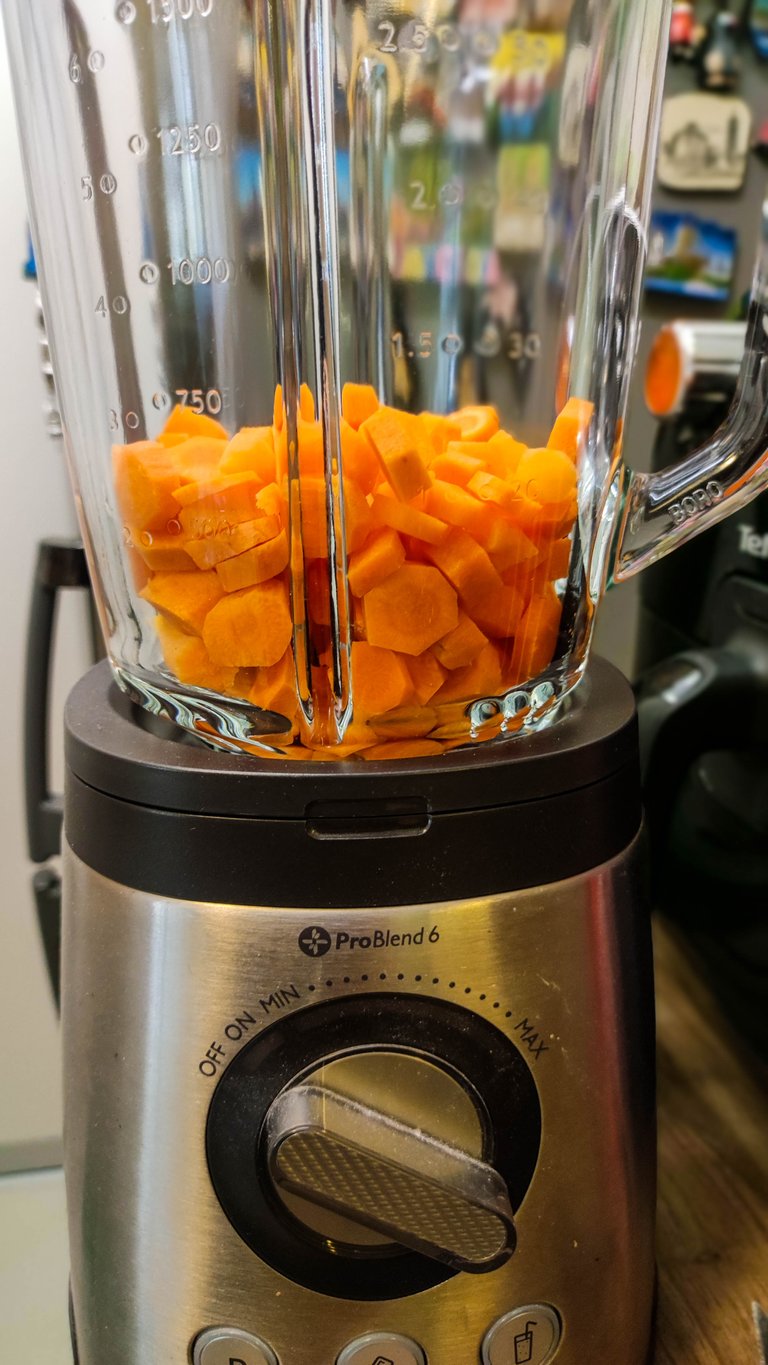 Add the eggs, the oil, the sugar, the milk and the vanilla extract.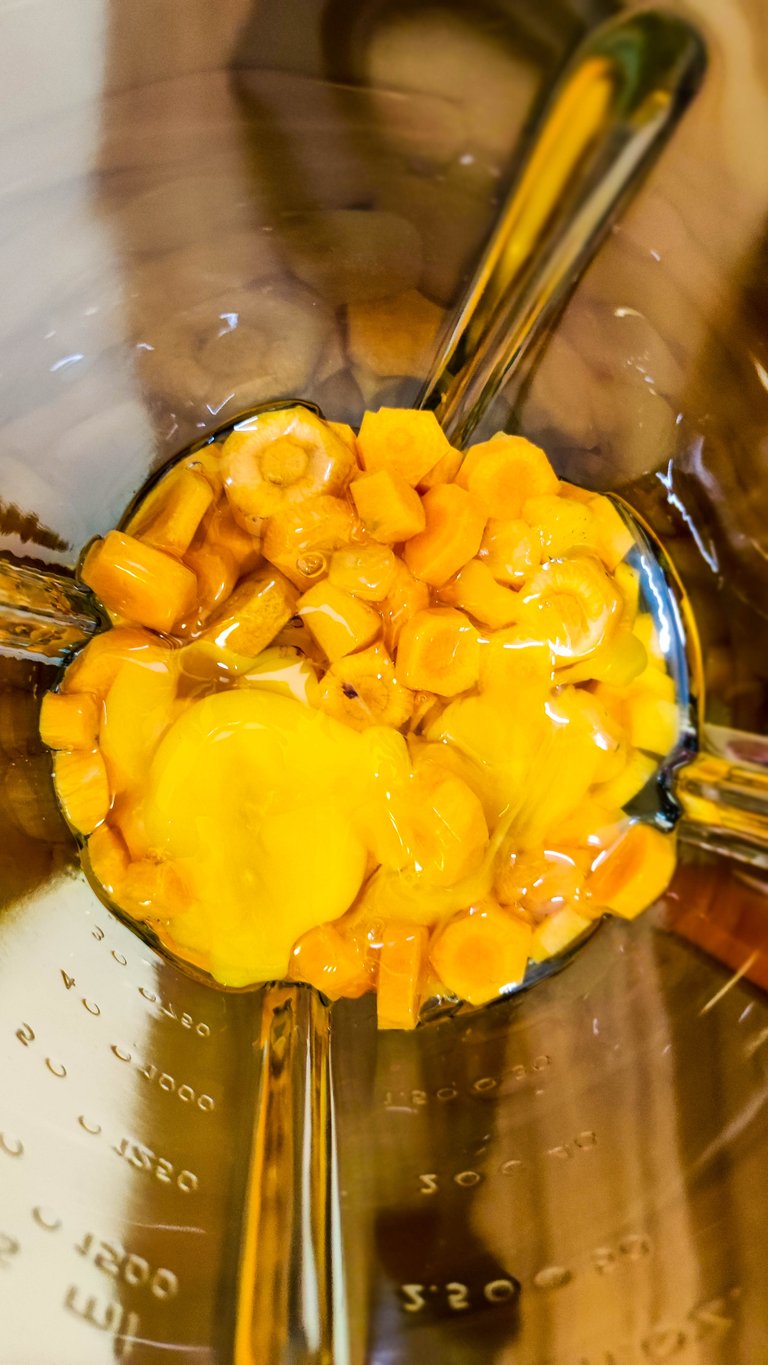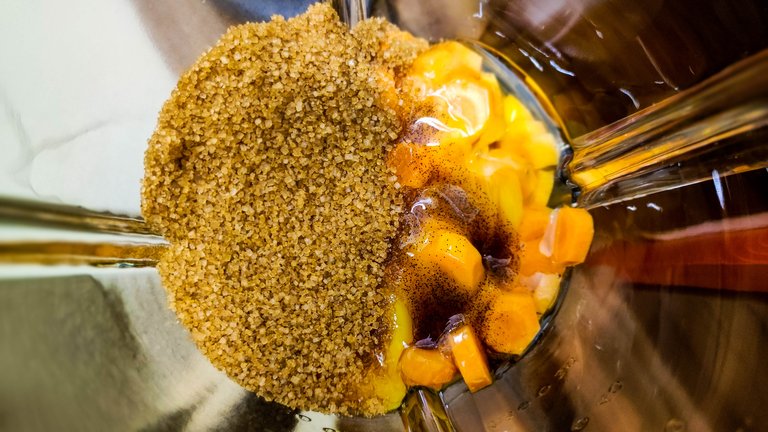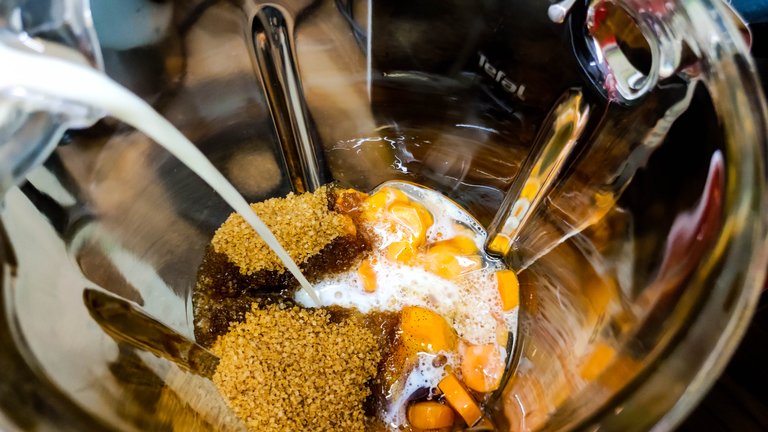 Blend all till the point that you will have a smooth mixture.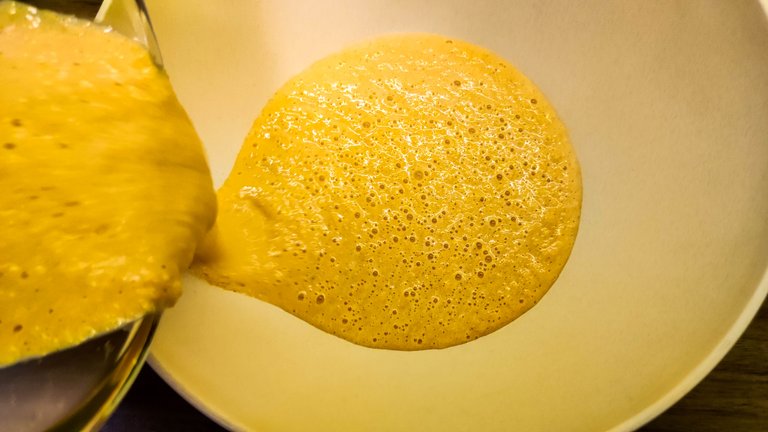 In a separate bowl mix the flour and the baking powder. Mix together the carrot mixture and the flour with baking powder.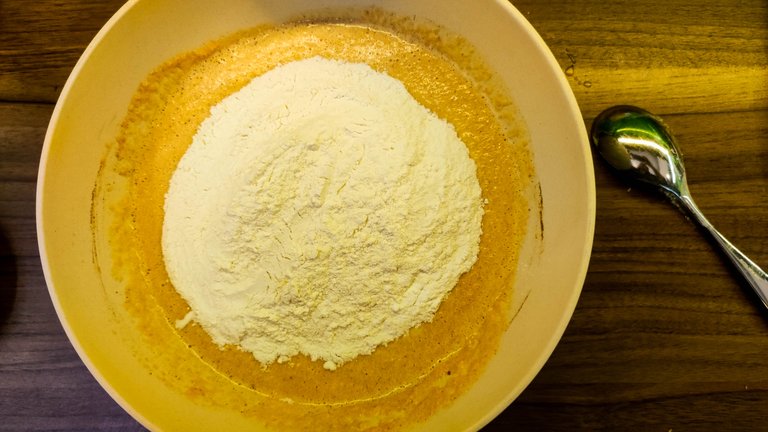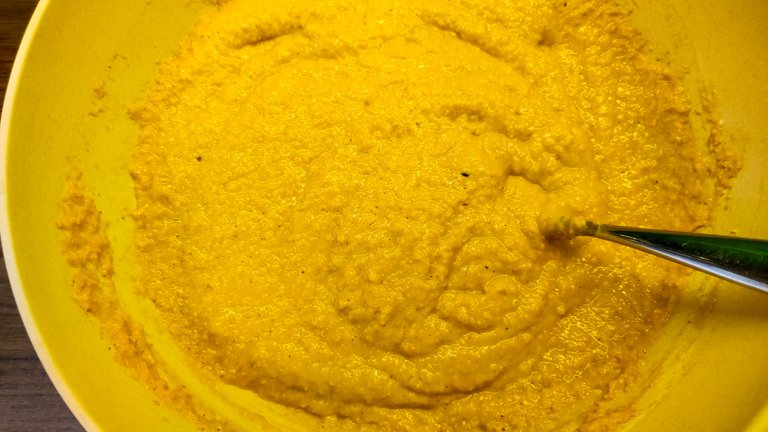 Grease a cake pan with the butter.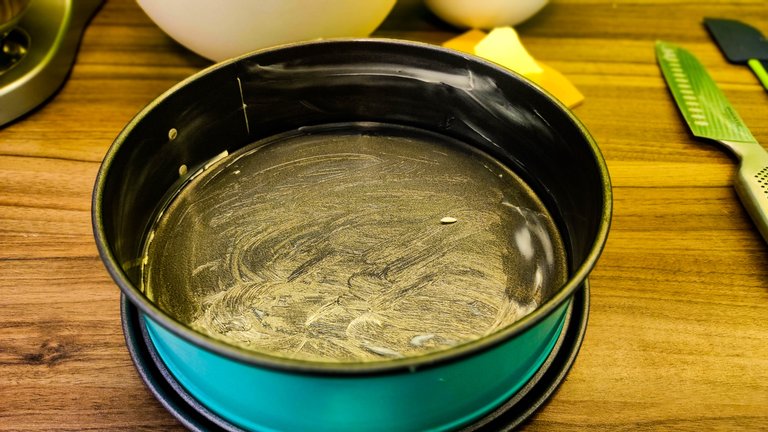 Pour all the mixture into the cake tin, flattening slightly.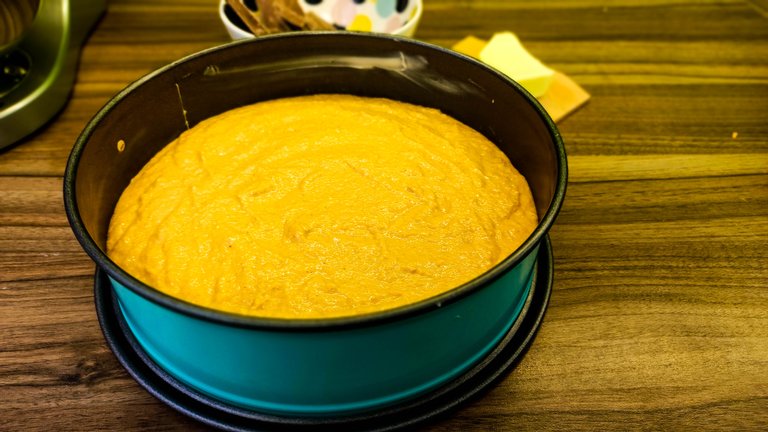 Place in the oven and bake for 45 min at 200 degrees Celsius.
When the cake is baked, let it cool down a little.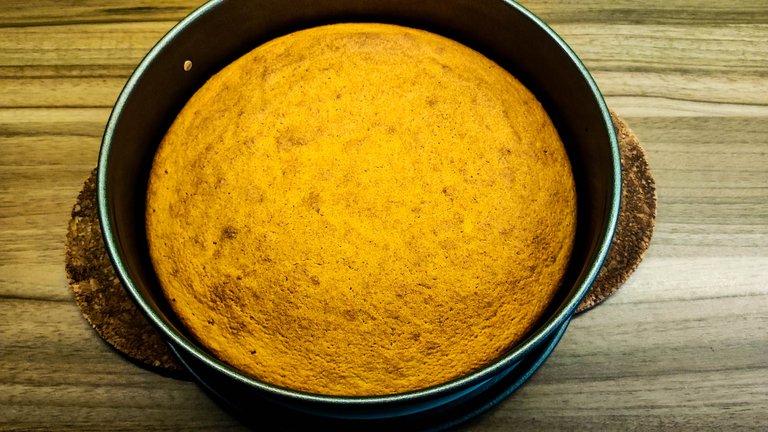 In the meantime, prepare the topping. Melt the chocolate and butter over a steamer. Then pour it over the cake.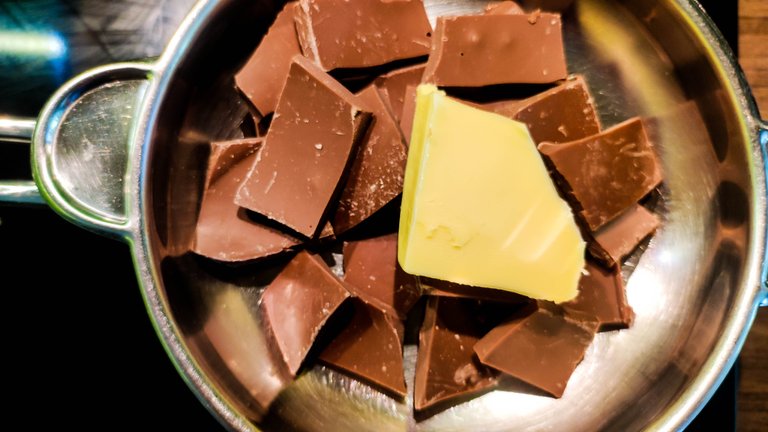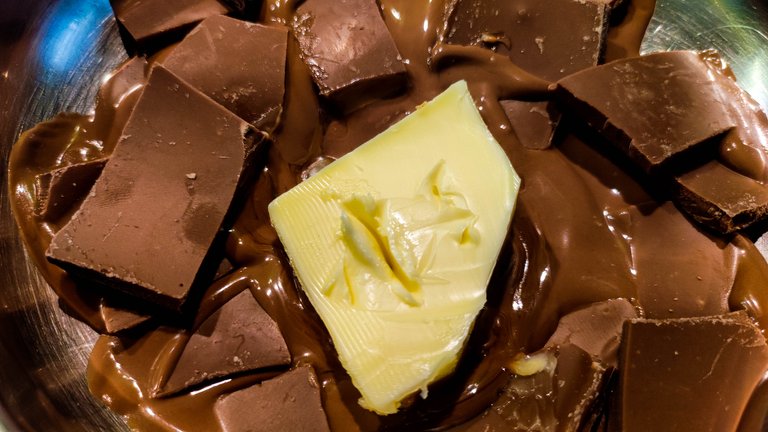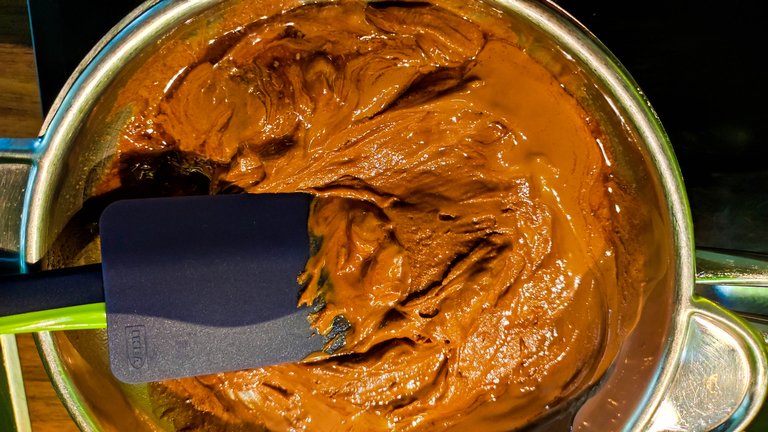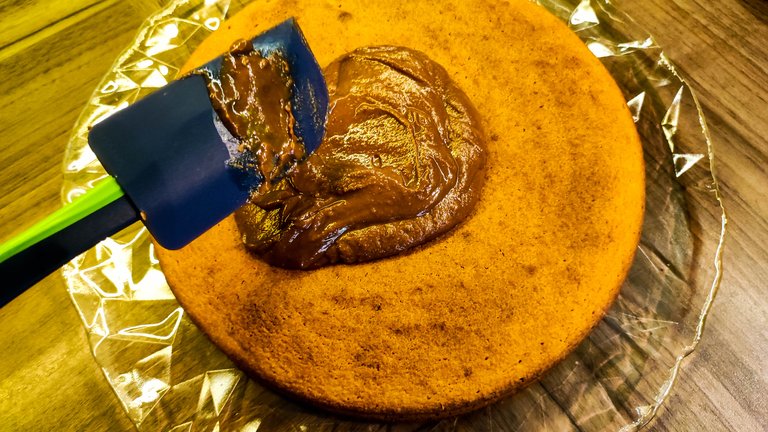 I used the chocolate left over from our Easter chocolate eggs for the topping. Since the original recipe was based on dark chocolate and I used milk chocolate, I was afraid that the dessert would be too sweet. That is why I've reduced the amount of sugar and used only 90 grams. It was just enough.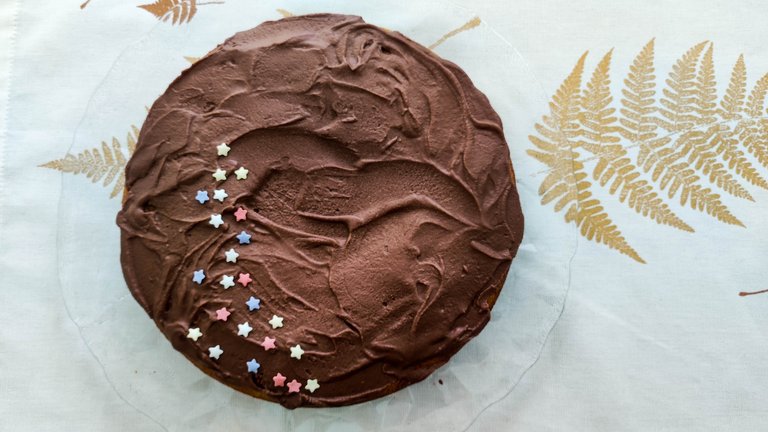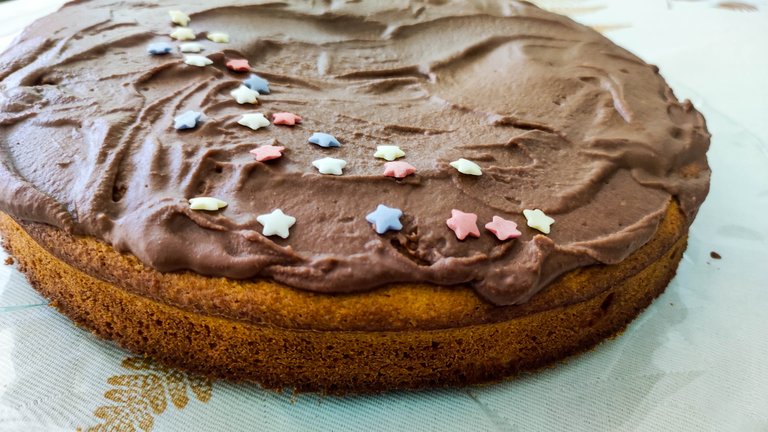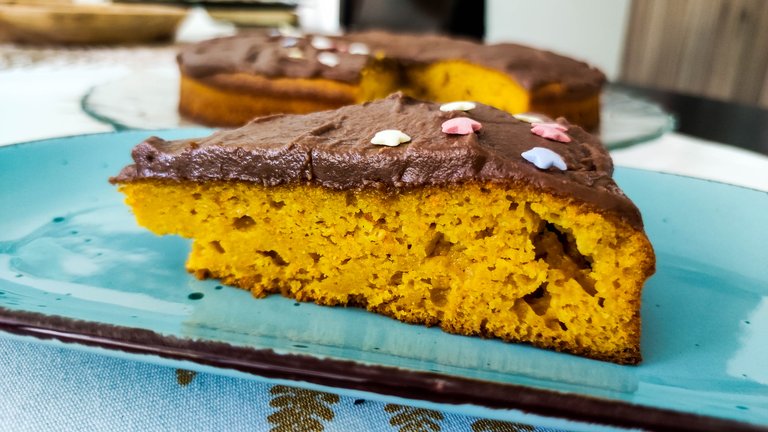 Thanks for reading,
feel free to leave a comment, I will be glad to reply to.
Best regards, @miljo76

---
---